Hello, friends, and happy Tuesday! Today I'm sharing all of the details about my new Heartstrings Fat Eighth Quilt Pattern. This is a quilt I've been wanting to do as a stand-alone pattern for for quite a long time. Keep reading for more about this delightful quilt.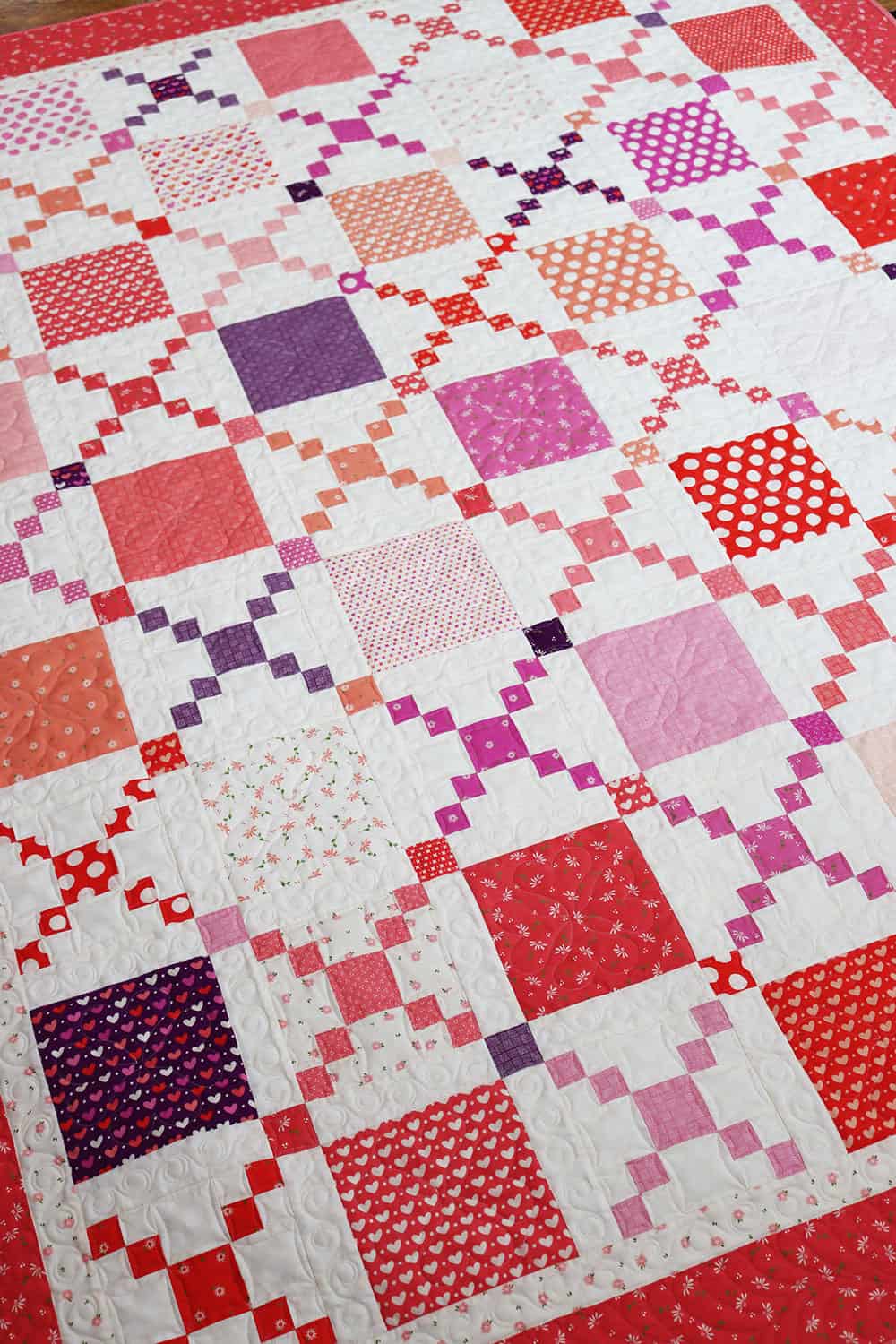 Heartstrings Fat Eighth Quilt Pattern
Now that we've shared a little about the new Sincerely Yours fabrics, it's time to begin sharing the quilts. The Heartstrings Fat Eighth Quilt finishes at 63 ½″ x 78 ½″ which is a perfect lap size. And it could easily be made into a twin with additional blocks or additional borders. Because half of the blocks have a focus square and half of the blocks use time-saving strip-piecing–this quilt goes together very quickly.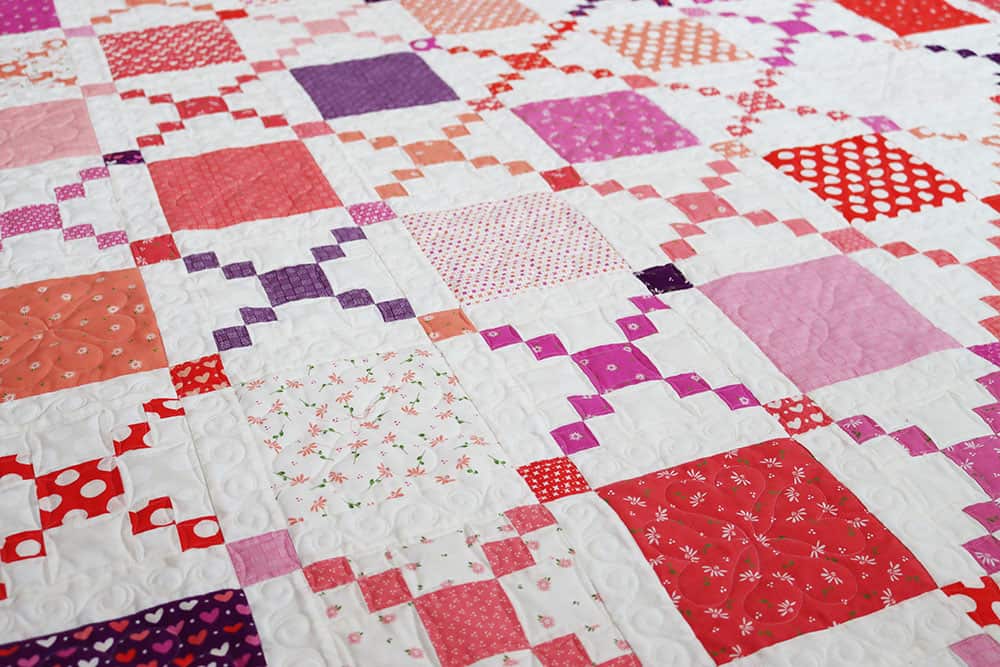 Heartstrings Quilt Details
You'll need at least 30 fat eighths for this quilt, although you could also make it with just 15 fat quarters instead. With the focus square blocks it's a perfect pattern to showcase favorite fabrics, large prints, and even holiday prints. It's definitely a confident beginner quilt that anyone can make.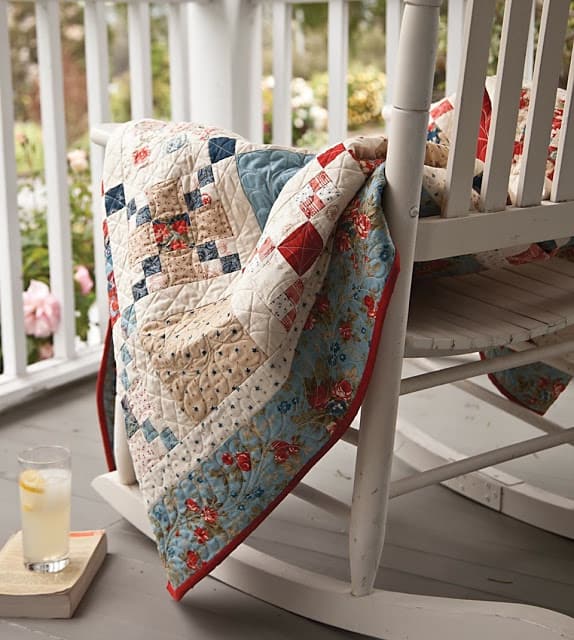 Another version of Hearstrings…
I made a previous version of this quilt that appeared in the Sweet Celebrations Moda BakeShop book. The book has been difficult to find for quite some time, so I knew it was time to make this quilt available as a pattern. You can see the original quilt above…it's so fun in red, white and blue fabrics, too!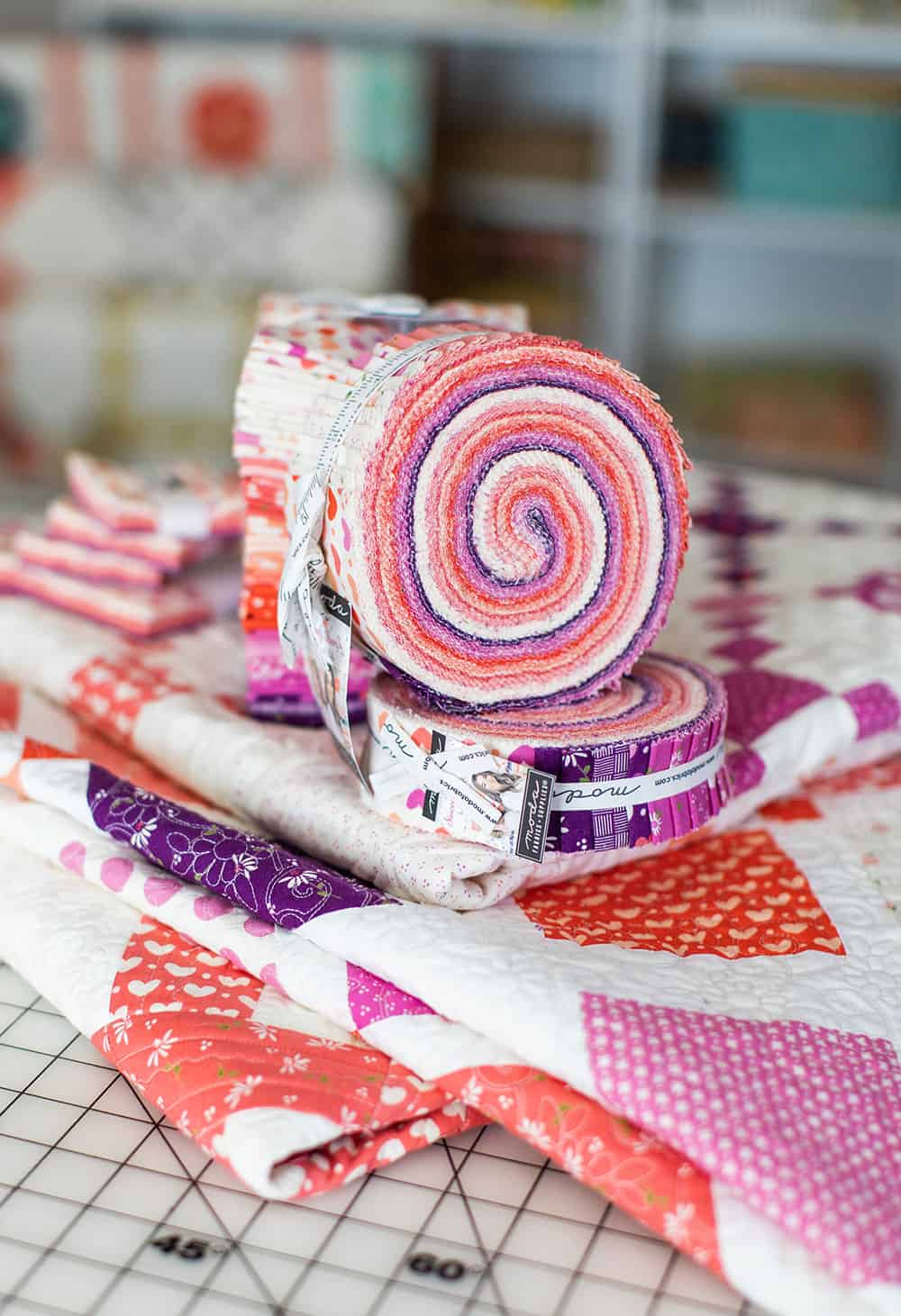 Tomorrow I'll be back to share another of the new Sincerely Yours quilt pattern. Happy quilting, and thanks so much for stopping by!