Hello and happy Saturday!  Welcome to the Saturday Seven Inspiration for Quilters 52 post!  I'm happy with this post series: I remember starting out wondering if I'd be able to find seven fun ideas to share each week.  One year later, and I've found more than seven each week and also have a running list of ideas for future posts.  I'm going to keep writing these posts each week–it's one of my favorite posts to write because I get to go through so many good ideas in the process!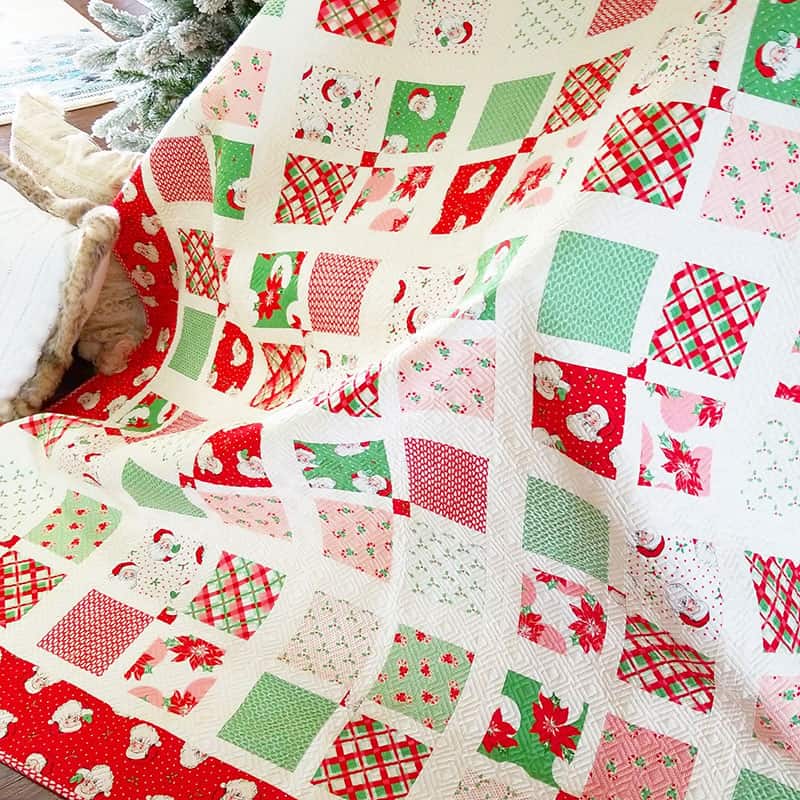 My new (and simple) "Four-Square" quilt pattern…perfect for any fabrics
Saturday Seven Inspiration for Quilters 52
Since this is hands-down one of the busiest seasons of the year, I decided to focus on simple things for this weeks post.  Enjoy!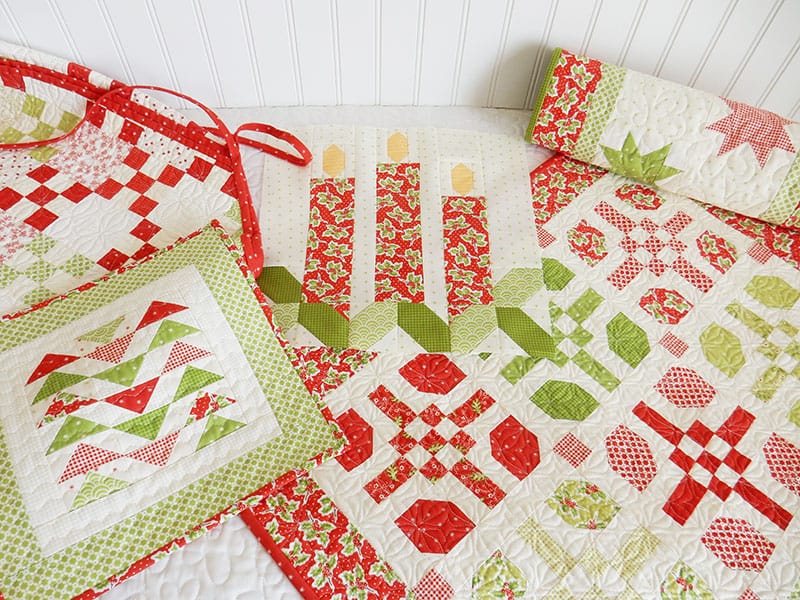 The first Saturday Seven Post…and Fabric
1.  Before I started writing today's post I went back and read the first one from December 2nd of last year.  There are some fun seasonal ideas on that post including my favorite soup to use turkey left-overs in, and some holiday printable pages and gift ideas.  Read it here.  I also added some fat quarter bundles into the shop yesterday afternoon.  Find them here.
Simplifying
2.  This article on "How to Simplify the Holidays" is one of the best I've found on the subject…I need to read it daily during this time of year. I also just picked up this book The Cozy Life: Rediscover the Joy of the Simple Things Through the Danish Concept of Hygge
from the library and can't wait to read it to get even more ideas.  For more thoughts on how to add a bit of "hygge" to your home, read the on-line article "A Practical Guide to a Hygge Inspired Home."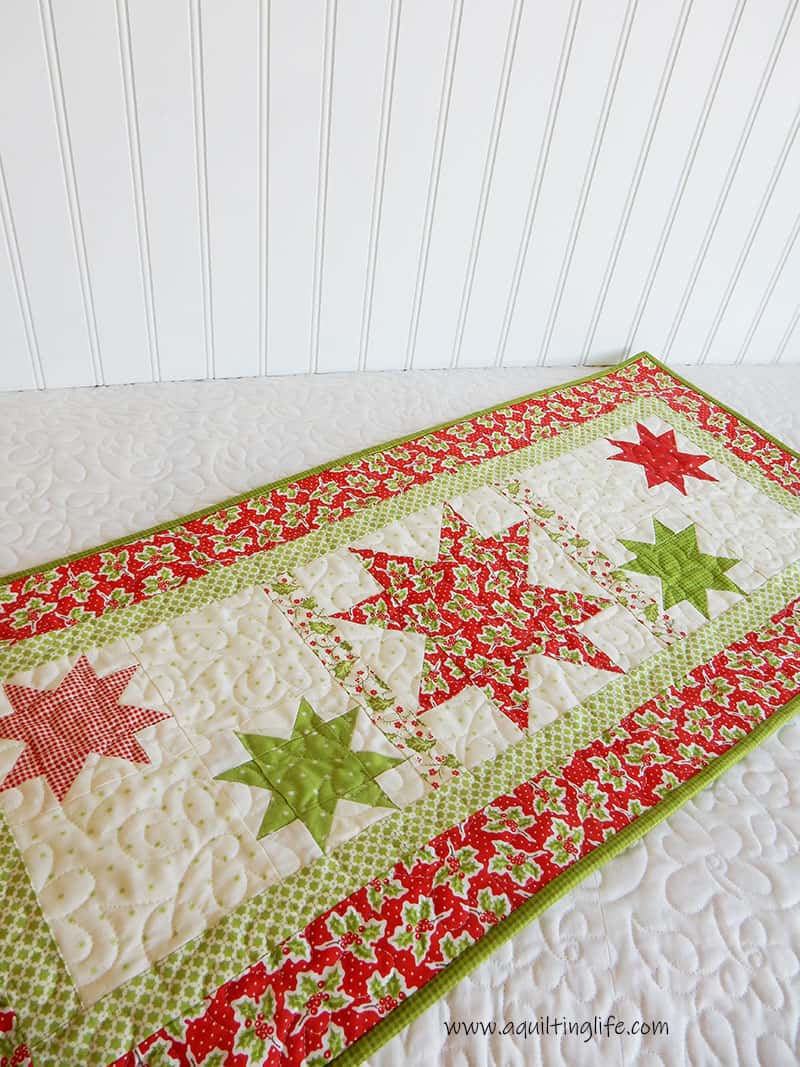 Simple Cleaning Method
3.  I used to use an index-card based cleaning system years ago…but it was so complicated with just one task per card and so many tasks and cards that I eventually threw the cards away.  But I just made new cards based on this Cleaning Card System, and I like how it's going.  With the holiday season in full swing I want to keep my home ready for guests without spending all of my free time cleaning.  I love that it's a start-where-you are system and that it's been easy to incorporate into my daily routine.  I used her cards as a foundation but personalized them for our home (and for my sewing room).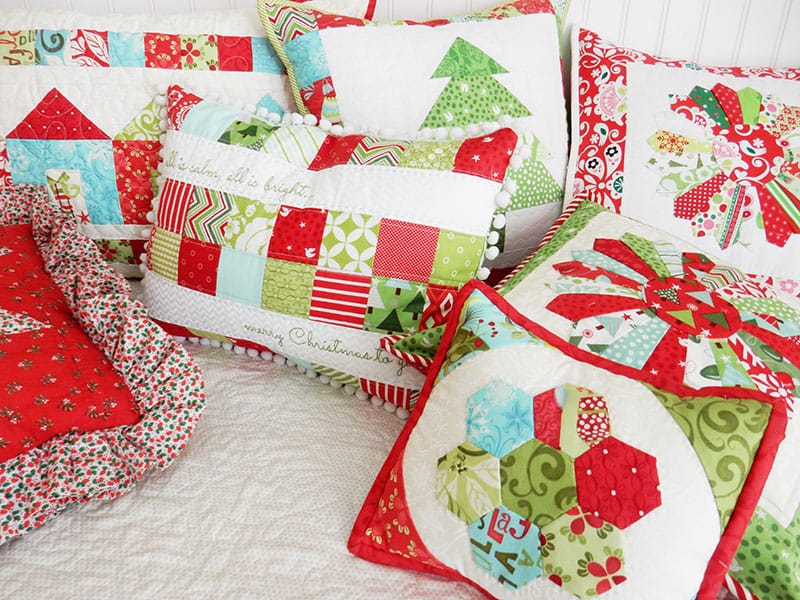 Cooking
4.  I love this idea for an "Ultimate Build Your Own Sandwich Board."  And this Peppermint Chocolate Layered Dessert looks so easy and delicious!  Find it here.  And for something simple to buy for the kitchen I love this Olivewood Saltbox with a mini spoon on the side!
Simple Quilt Blocks from Scraps
5.  I don't know why, but I seem to work on my string quilt blocks most often during the months of November through February.  Maybe it's because I'm sorting scraps to get ready for another year of quilting, because they are fast and fun blocks, or because I just love them!  Anyway, I've finally filmed a video tutorial for the method I use that you can watch above.  And go here for my post tutorial on these blocks.
Scrappy Pillow Tutorial & DIY Christmas Stocking Advent Project
6.  And these Scrap-buster pillows are as cute as can be!  I think I'm going to make one to match my new Four-Square Christmas quilt!  Find the scrappy pillow tutorial here.  And…this adorable DIY Christmas Stocking Advent project looks darling!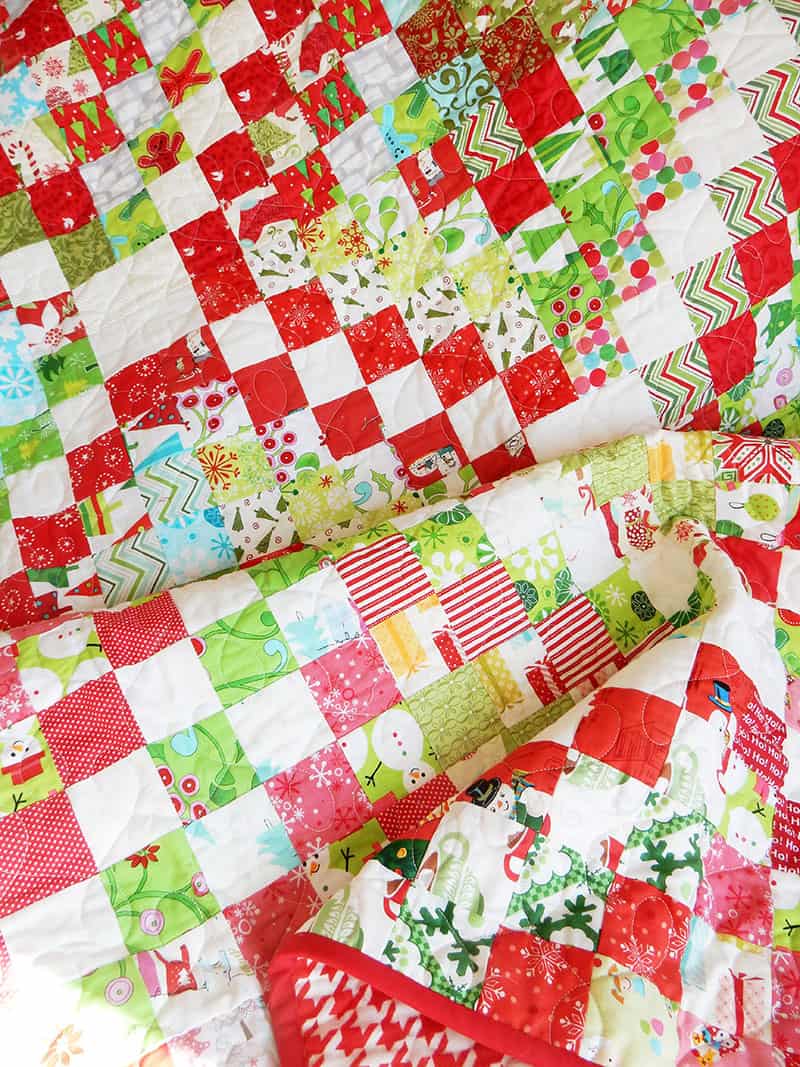 Decorating
7.  These 8 ideas for decorating with quilts and accessories are simple to incorporate.  And some of these ideas can be used year-round as well.  Find the post from the Martingale blog here.  I'm working on a post on a similar topic for next week…watch for it coming soon!
Also, you can find the previous Saturday Seven posts here.  I hope the rest of your weekend is wonderful and that your week ahead is joyfully simple!
Thanks so much for stopping by…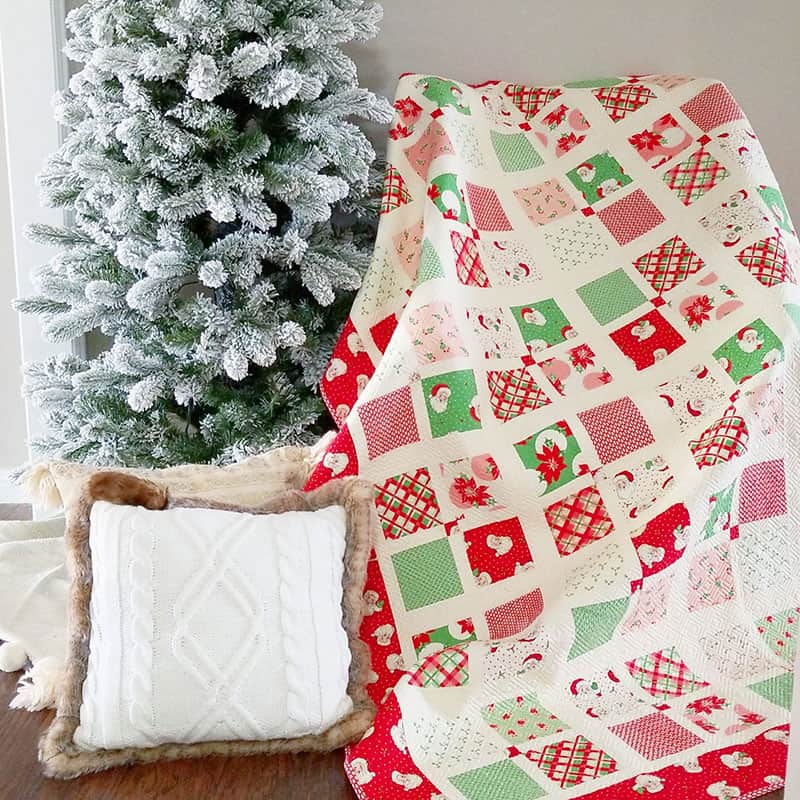 Happy quilting!