Hello and happy Saturday!  Welcome to the Saturday Seven Inspiration for Quilters 50 post!  As I mentioned last week, I'll be adding in some finds from Quilt Market last weekend to the list.  And I'll be sharing some favorite quilts from one of the displays created for International Quilt Festival.  I plan to  post my Quilt Market round-up posts next week along with the November blocks for my Mystery Block of the Month.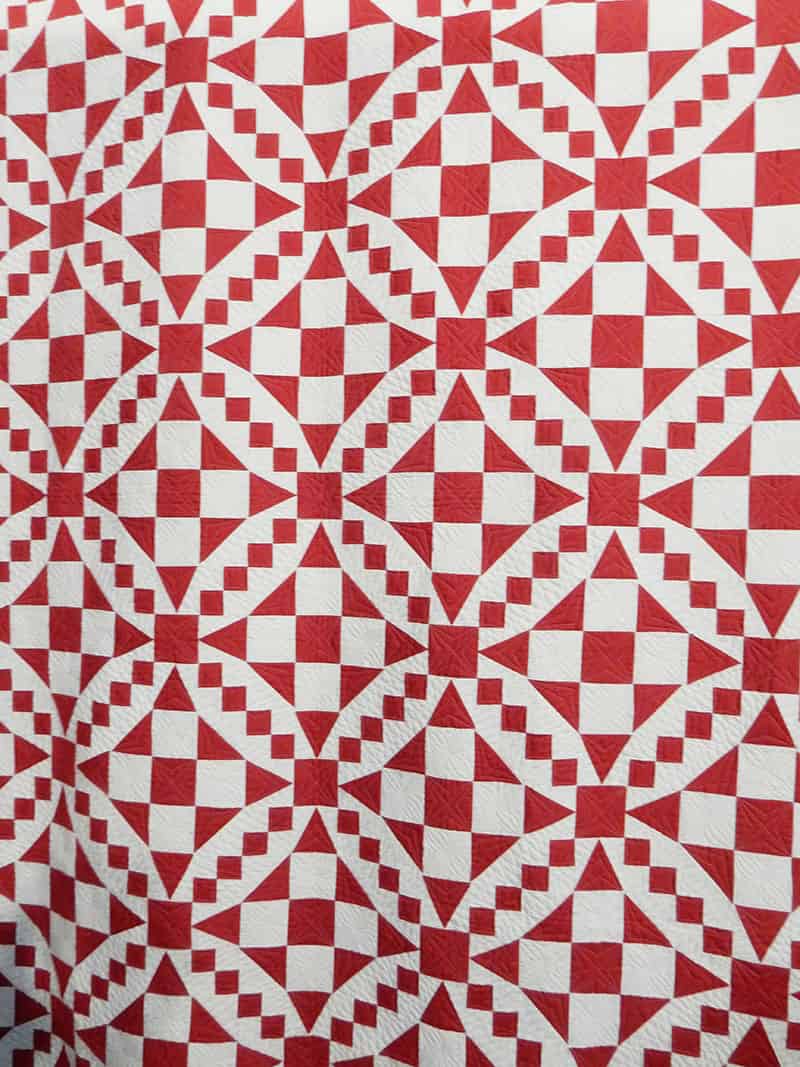 "Sweet Dreams" by Lissa Alexander
Along with my Saturday Seven links and ideas today, I thought I'd share quilts from the Red & White display which are quilts found in the book Red & White Quilts: 14 Quilts with Timeless Appeal from Today's Top Designers
.  This is a fabulous book available November 15 with lovely quilts.  Since I know many of the makers, it was especially fun to see these quilts on display last weekend!  I wish I had taken pictures of even more of these fabulous quilts.
Saturday Seven Inspiration for Quilters 50
To Cook
1.  With fall definitely here, yummy food is really on my mind…and Thanksgiving is getting really close!  How about this terrific round-up of the "23 Best of Thanksgiving Recipes" from Pinch of Yum?!  Find it here!
To Make
2.  You still have time to make this adorable Patchwork Plaid Christmas Quilt designed by my friend Holly!  Get the tutorial download free through Monday only here.  And how about these fun pocketed place mats.  They'd be perfect for Thanksgiving, Christmas, or any time!  Find the tutorial here.  I also loved this idea for an English Paper Pieced bookmark.  Find the tutorial here.  Additionally, my Scrappy Log Cabin Tutorial is a great project to start now for a fun scrappy quilt before or after the holidays.  Find the tutorial here.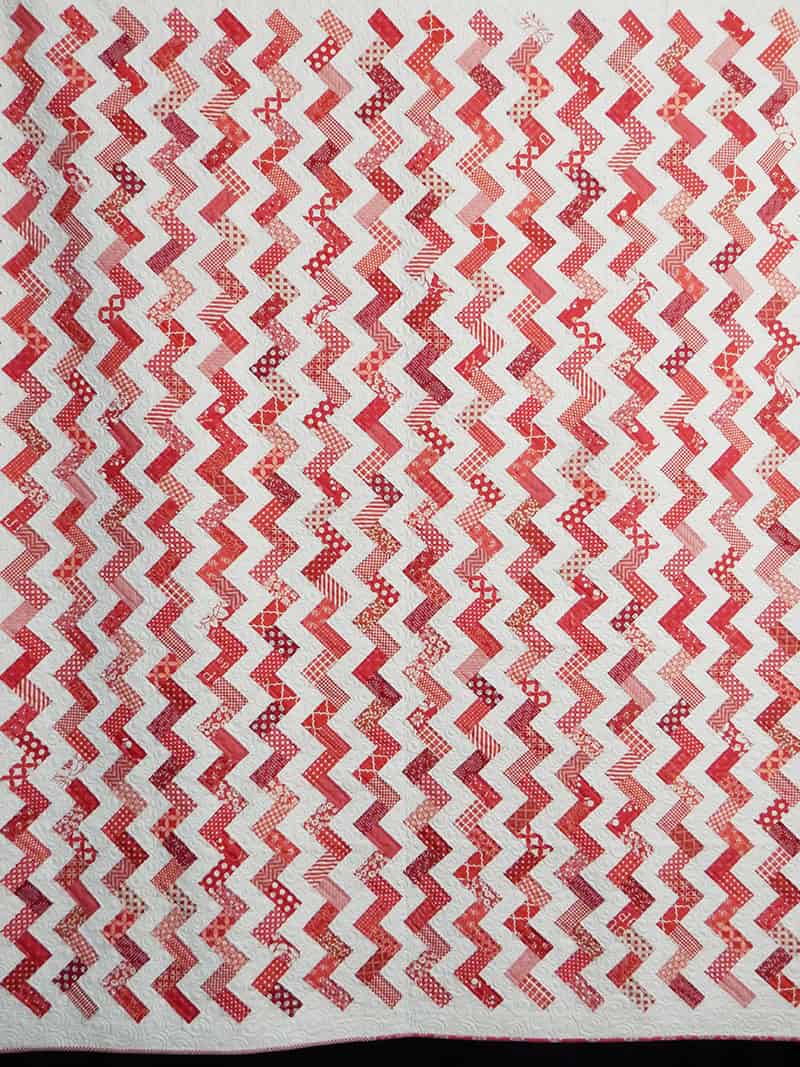 "Walk This Way" by Carrie Nelson of Miss Rosie's Quilt Company
Inspiring Reads
3. This post on the To-Not-Do list was a good read…and such a great idea.  Making this type of list is a great idea now, especially with the holidays just around the corner.  Read the post here. And on the flip-side…since we all have a lot. to. do. right. now…the article, "The Little Handbook for Getting Stuff Done" is full of terrific ideas.  Read it here.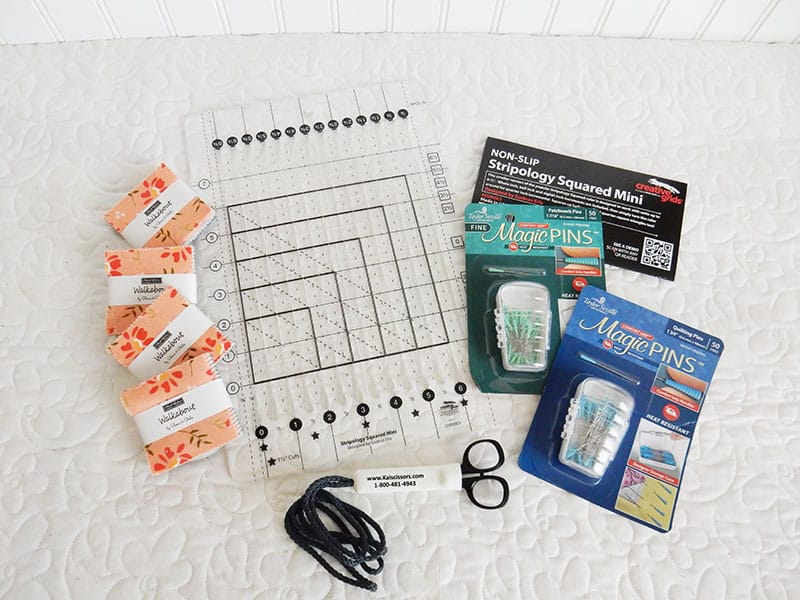 Great New Notions
4.  As I mentioned earlier, I am sharing some new notions finds from Quilt Market.  First is the Creative Grids Stripology Squared Mini Quilting Ruler
.  I saw this at market and immediately ordered one.  I actually was able to use it Thursday for a project and love it!  It's perfect for cutting strips from charm squares and smaller fabrics and will even work to square up and trim blocks.  I'm so glad I bought it!
I also learned about some new-to-me pins, and they are also fabulous.  They are heat-resistant and have a different head than you might be used to seeing.  I ordered the regular and the fine and love them both.  They effortlessly glide through fabric; the slightly thicker regular size pin is just a bit longer.  I'm glad I ordered both sizes to have on hand.  Find them both in quantities of 50 or 100 here.  And finally…I love these 4″ Kai Scissors in a scissor holder.  A friend of mine uses this while she sews, and I was determined to pick one up at market this year.  The holder protects the tip, keeps it securely around your neck and holds the scissor snugly.  I've been using it non-stop since I got home.  Find the best price on the scissors here and the terrific scissor holder here.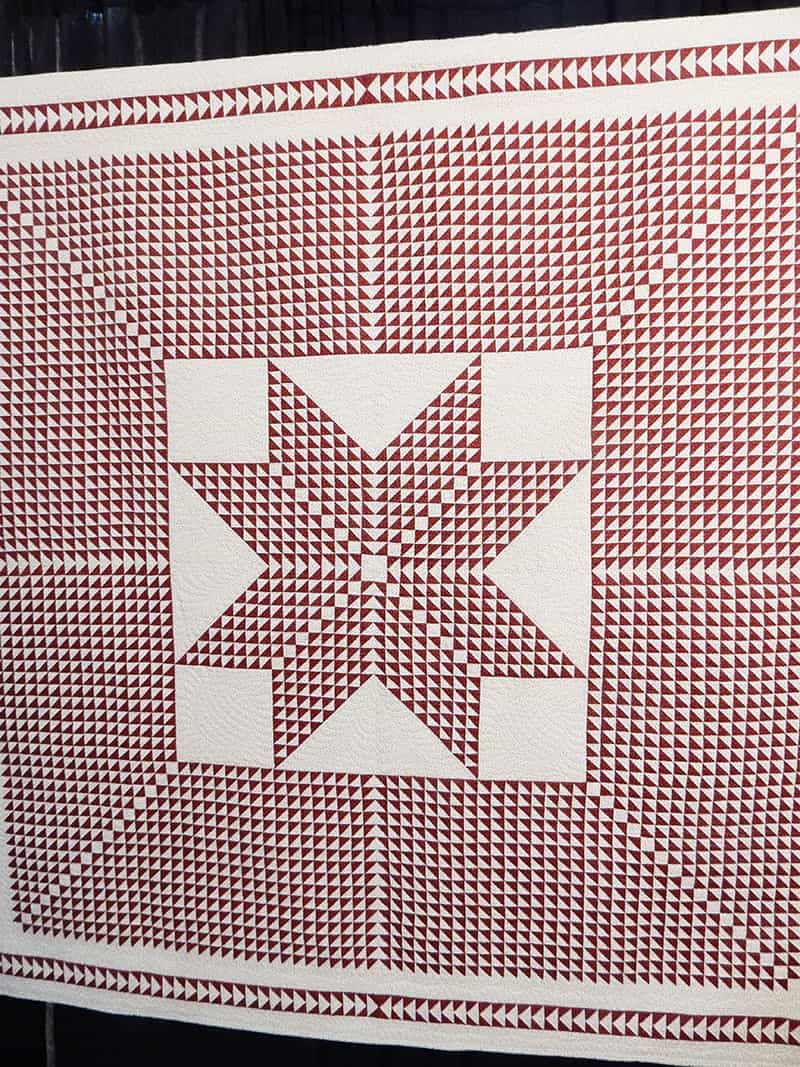 "Memory of a Masterpiece" by Lisa Bongean
Home Keeping
5.  A lot of us have guests coming in the upcoming weeks and months.  I loved this DIY Lemon and Lavender Spray Recipe.  Also, if you are looking for some wonderful new décor, check out the new holiday collection from Magnolia Hearth and Hand here!  And I loved this post on "Simplifying to Get Ready for Christmas Décor."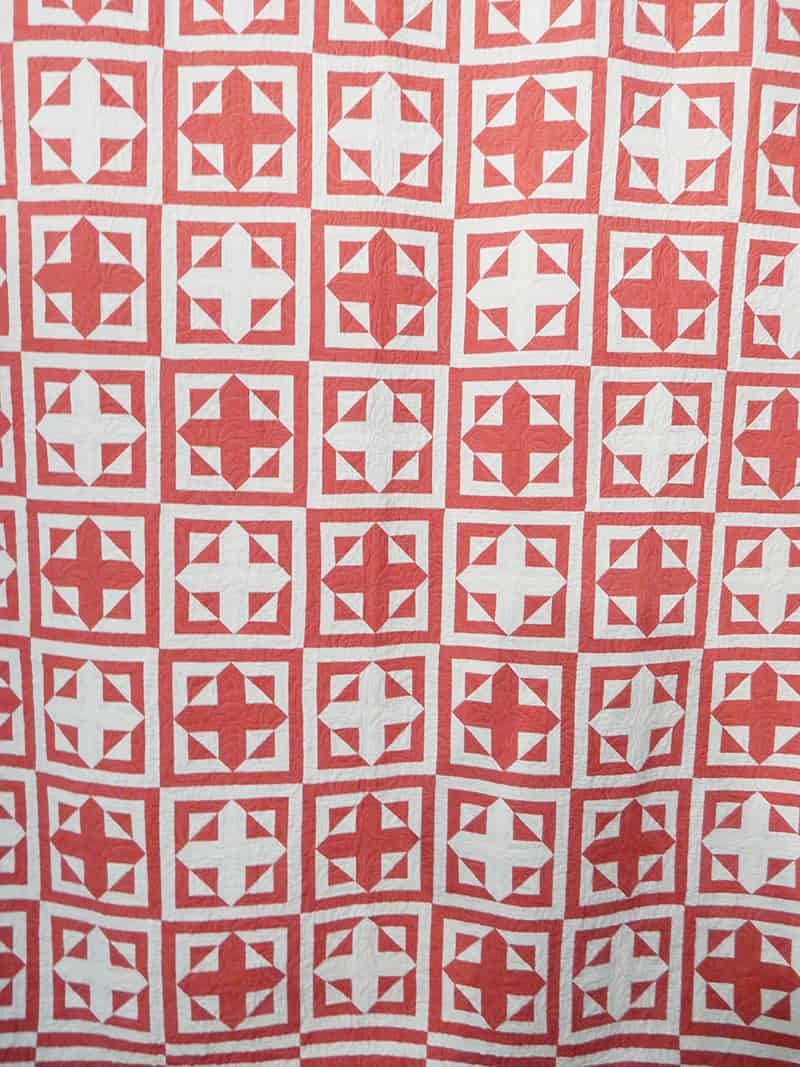 "Happy Accident" by Susan Ache
Giving
6.  I just loved this idea of giving a Quilt in a Jar to quilting friends.  See more about it here.  Each year I make small quilted ornaments for friends and family.  (I'll be sharing this year's idea soon).  But here is a round-up of ideas I've used in the past.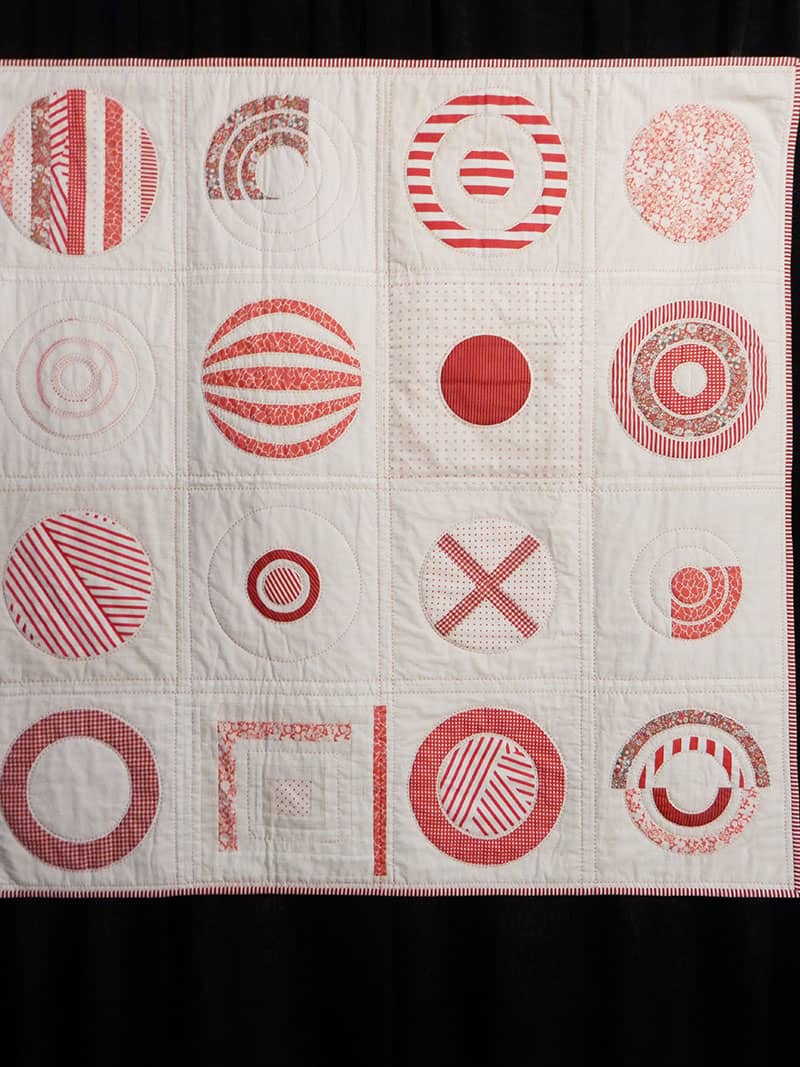 "Enough with the Curves" by Jen Kingwell
A Terrific Sale
7.  And, all Craftsy classes are on sale for under $20 through Sunday.  Now is a great time to take a creative class in order to have more ideas for holiday sewing (and cooking).  Find classes here!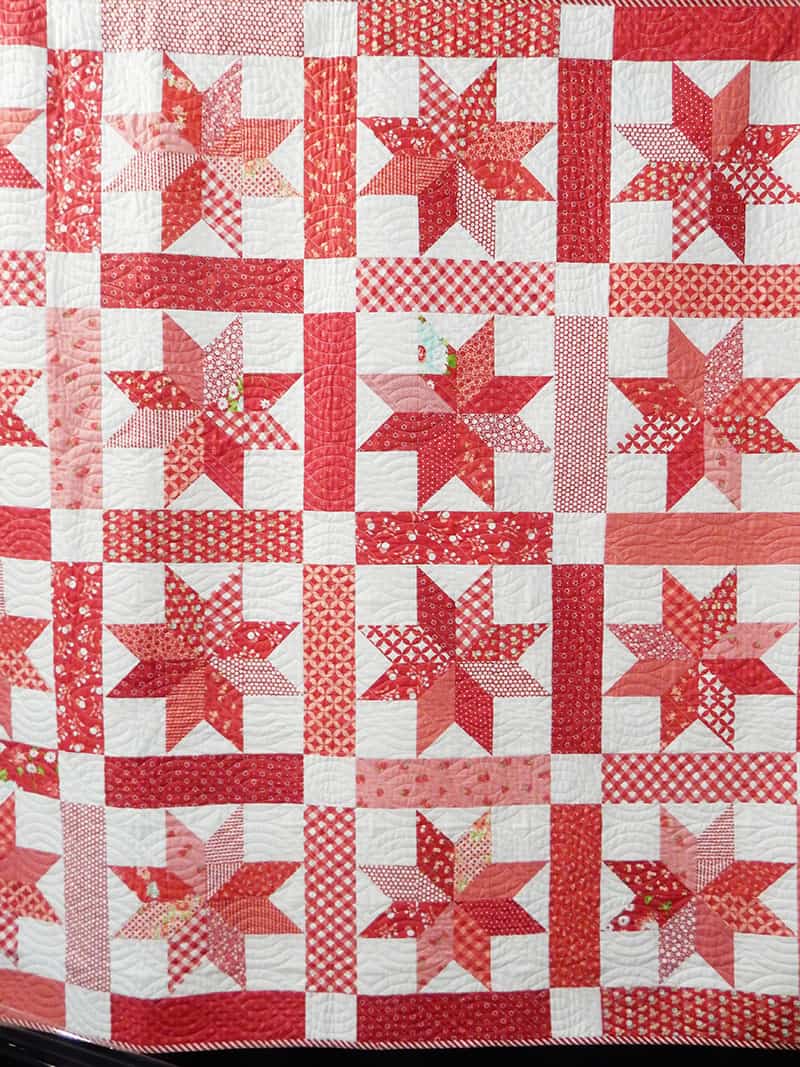 "Daydreams" by Camille Roskelley
Finally…You can find all of the previous Saturday Seven posts here.  (I'm actually going to go back and read last year's posts from November and December to get some more ideas for the holiday season)!  My weekend plans include a little sewing, a lot of cleaning and organizing, and lunch with a friend who has been traveling all over the country to visit her kids recently!
Next Week on the Blog:
The Quilting Life Mystery Block of the Month for November will post on Monday
Quilt Market Round – Up posts
Block Heads on Wednesday
A Christmas tutorial!
And of course  the Saturday Seven!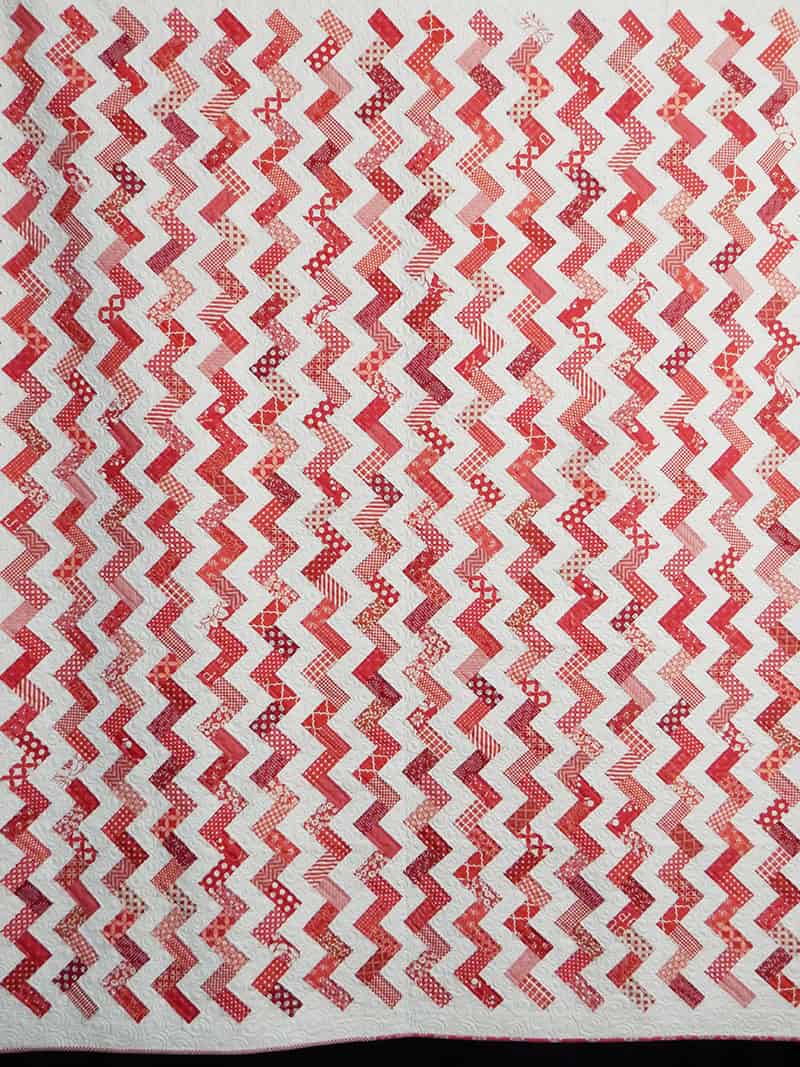 Thanks so much for stopping by!