Hello and happy Monday! I know it's a little bit later in the day than I usually post…but you know how Mondays can be! Chelsi and I returned late Saturday evening from the Girlfriend's Day Out quilt event at My Girlfriend's Quilt Shoppe in Logan, Utah. We were able to teach two fun classes to two amazing groups and also present a trunk show about our quilting journey, sharing lots of quilts, of course.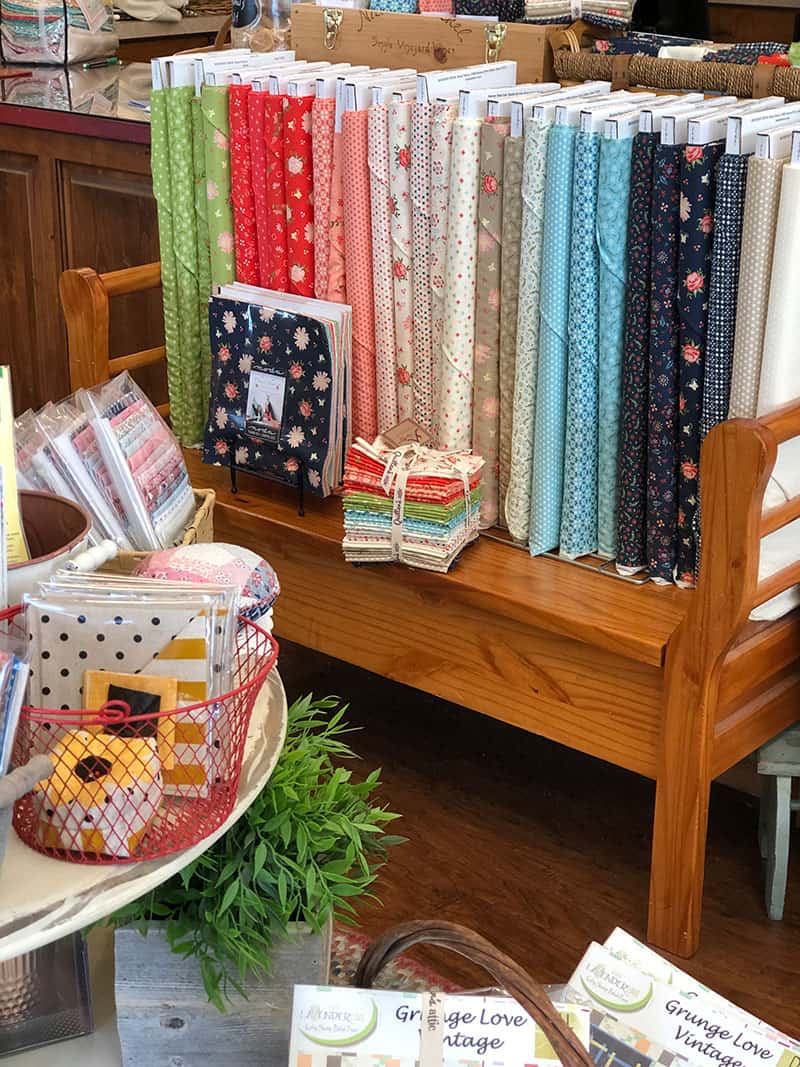 Harper's Garden in the Shops
On our way heading north to Logan, we stopped by The Quilter's Attic quilt shop in Bountiful, Utah. It was so much fun to see our Harper's Garden fabrics had arrived and were already being sold! We got to visit with Linda, the owner, as well as several women who attended our spring retreat last April hosted by the shop. And, we also met several new quilters which is always a lot of fun!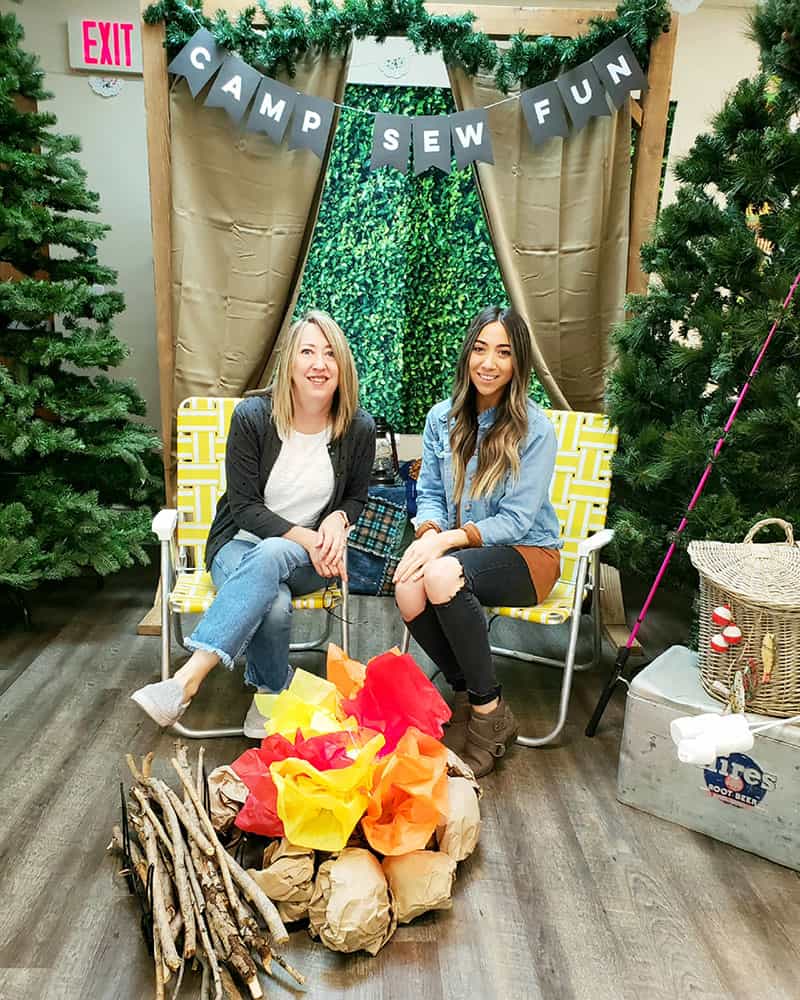 Camp Sew Fun
The theme of this year's Girlfriend's Day Out was "Camp Sew Fun." Everything in the classroom had a fun camping theme. The staff at My Girlfriend's Quilt Shoppe really went over the top in creating such a fun-themed event!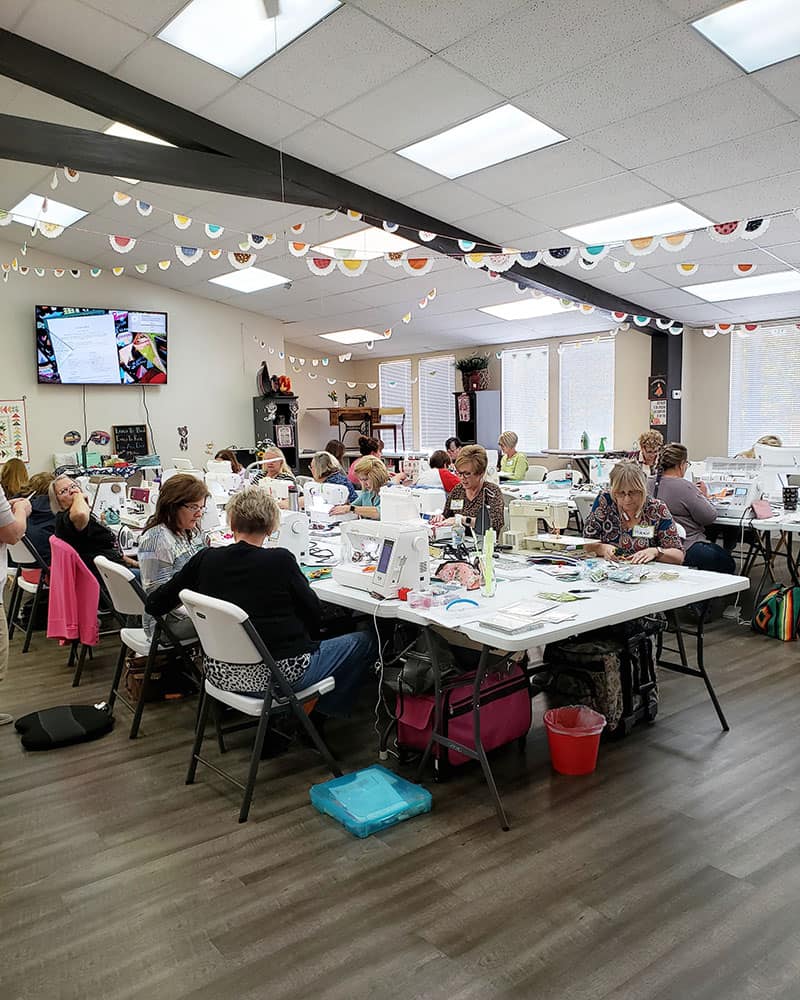 My Girlfriend's Quilt Shoppe Classroom Space
The classroom space at My Girlfriend's Quilt Shoppe is absolutely wonderful. There is ample space for students, wonderful lighting, and plenty of cutting and ironing stations. Additionally, there is a camera available so the teacher can demo things and have all of the class members see easily on the television screen in the front.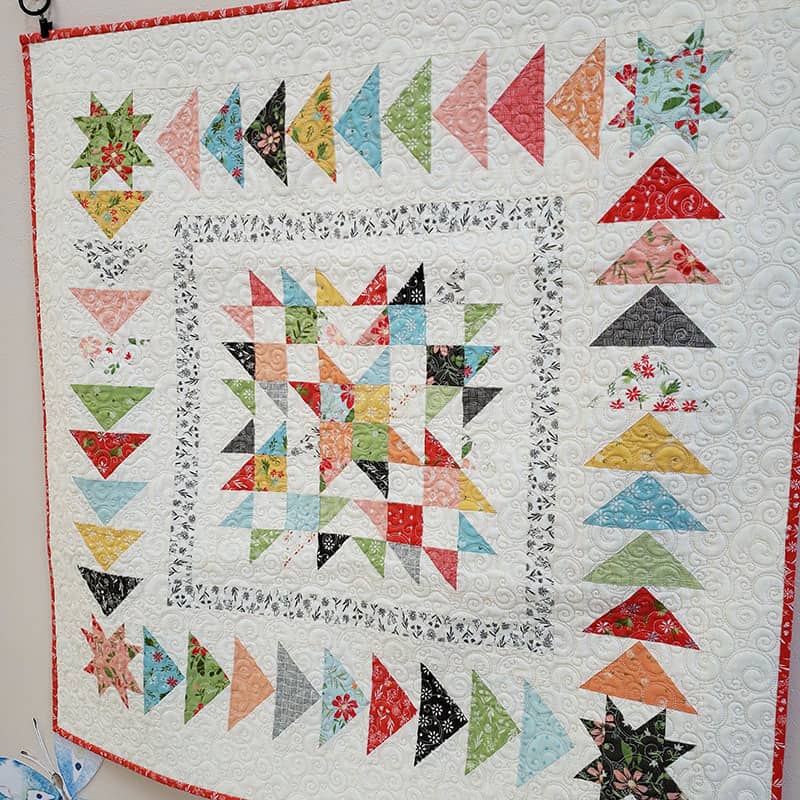 Gelato Remix Project
In class we worked on my Gelato Remix quilt which is a wall-hanging sized special version of my Gelato Medallion quilt. Everything is sized a bit differently to make this fun version that we enjoyed seeing come together in many different fabric collections.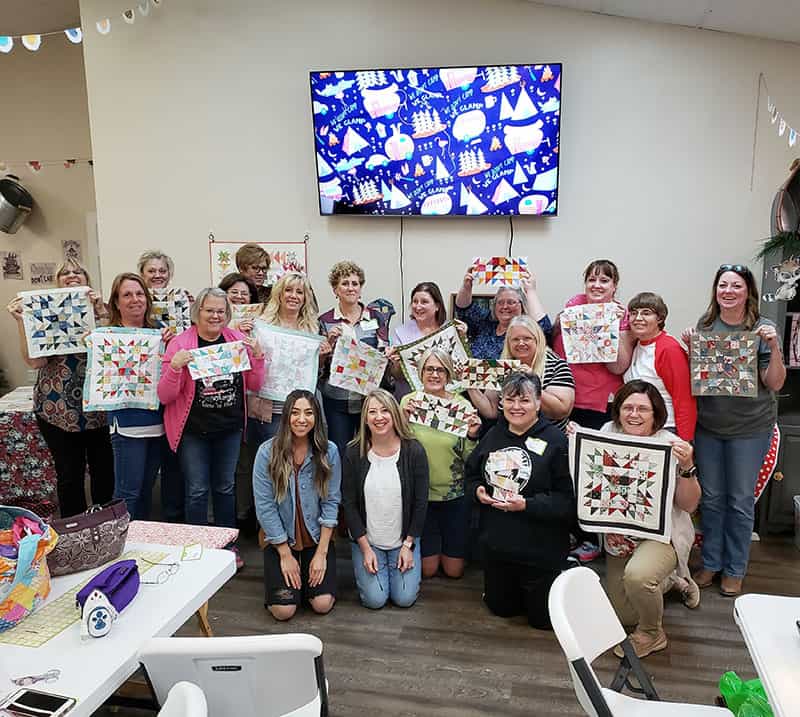 So Many Finishes…
You might be able to tell from this photo that we had a lot of fun in class!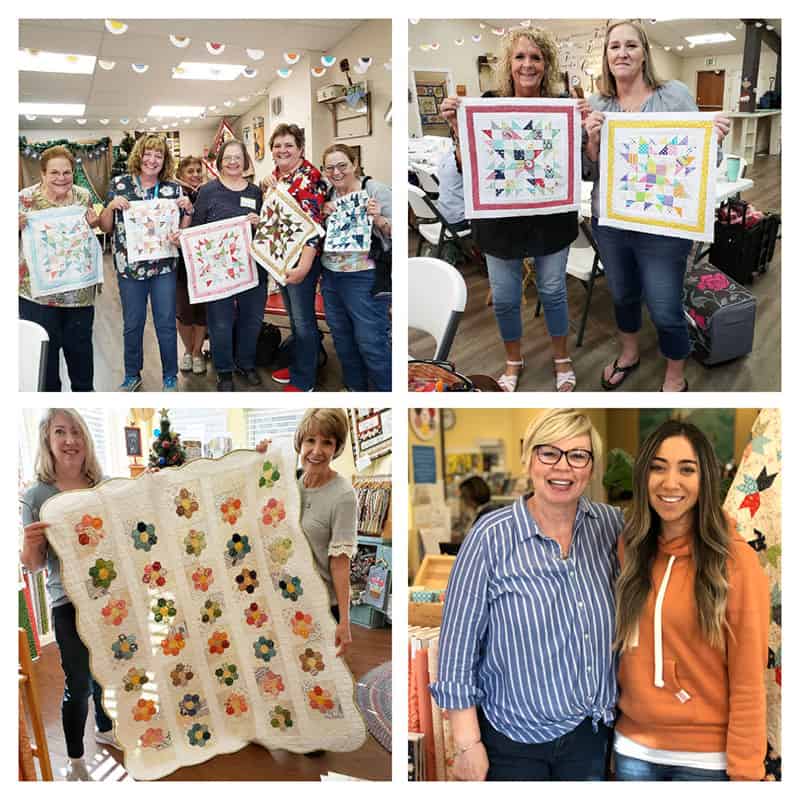 And More…
Here are some more finished centers along with two pictures from our stop in Bountiful!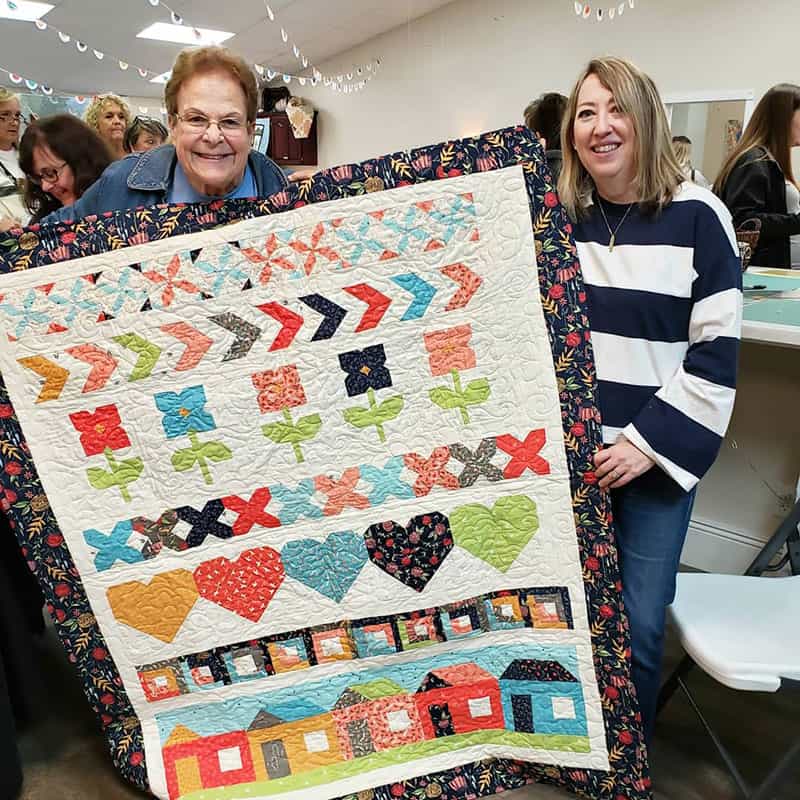 It was a real treat to meet several of my long-time blog readers, and one of them brought along her Family Farm quilt she pieced using our Creekside fabrics!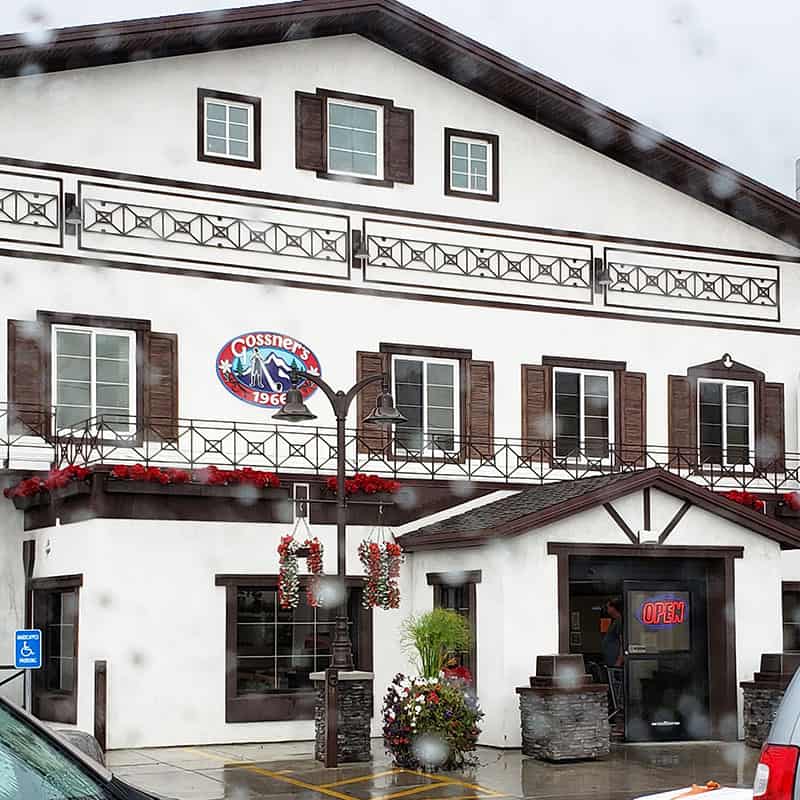 On our last day we were able to make a few quick stops before our trunk show. We stopped by Gossner's Cheese Factory and got some samples to bring home.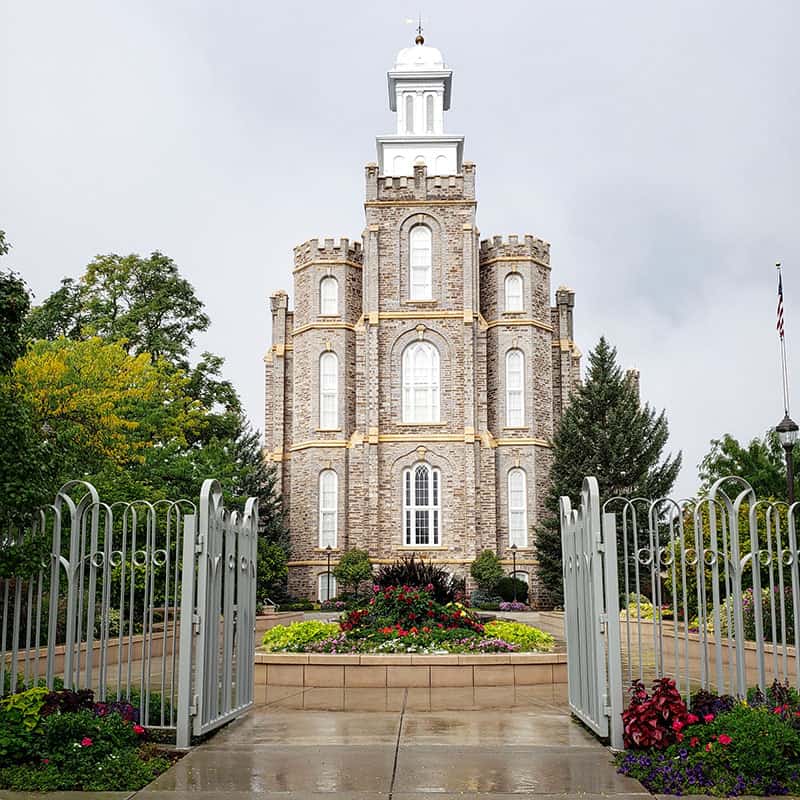 We also drove by the beautiful historic Logan Temple which was completed in 1884. The architecture was stunning! (There are also a lot of other historic buildings throughout the town that are incredible).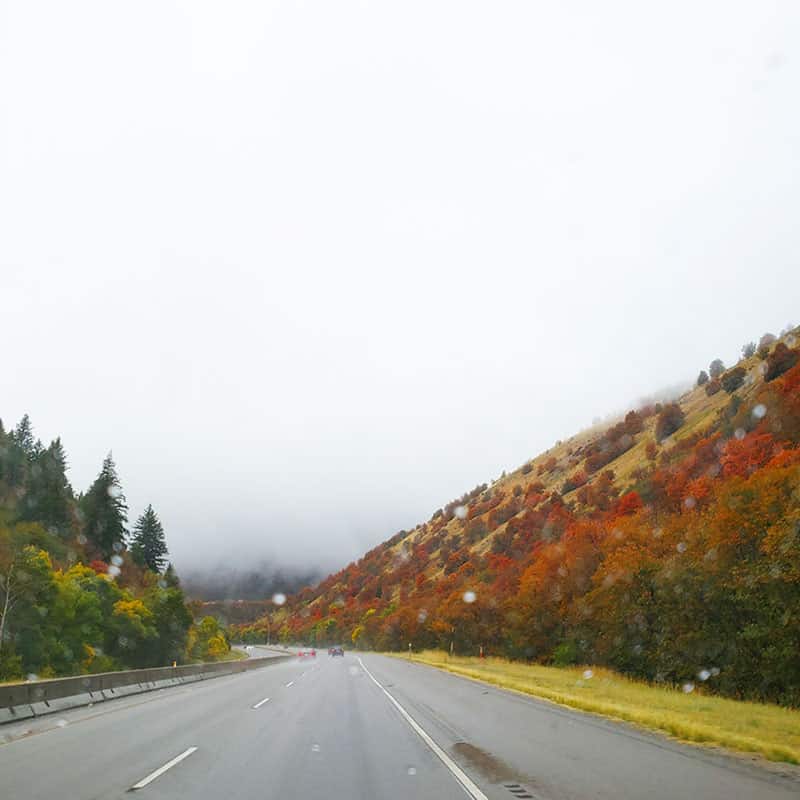 We were also able to see so many beautiful fall leaves! It had been awhile since I'd seen such a display of color in person (Chelsi took this photo while I was driving). It was a lovely trip, and we truly enjoyed teaching and visiting with everyone at the Girlfriend's Day Out quilt event!
Happy quilting, and thanks so much for stopping by!
What quilting event have you recently been to? Share in a comment below!