Hello and happy Wednesday! We are having a lot of fun sharing the new fabric collection, and there will be a lot more information and photos of the fabrics coming soon. But first…this pattern! Introducing the Gelato medallion quilt pattern. I've been wanting to design a medallion quilt for so long. And it finally came together last spring. So of course I could hardly wait for just the right fabrics to use (Summer Sweet)!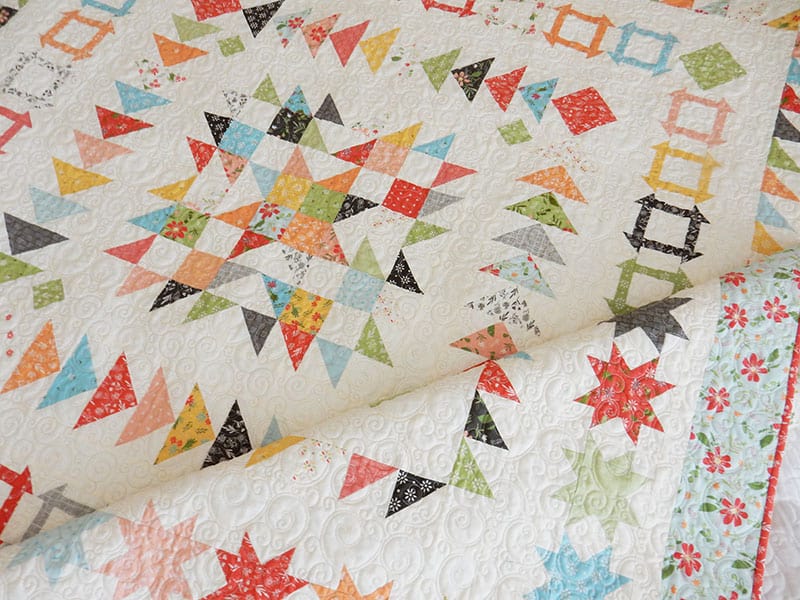 Gelato Medallion Quilt Pattern
The Gelato medallion quilt includes some of my favorite blocks: a fun and scrappy center star, flying geese, half-square triangles, churn dash blocks, sawtooth stars, and square in a square blocks. It really goes together very quickly and uses a fat eighth bundle with a few additional fabrics.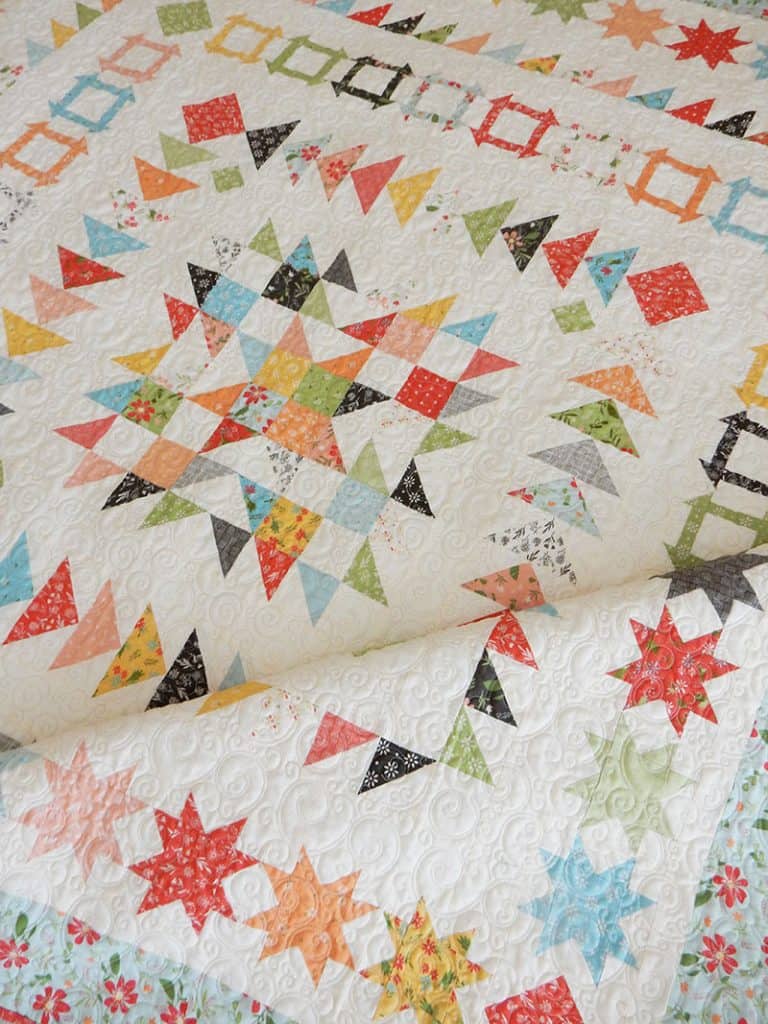 My Gelato Medallion quilt has a fun and swirly all-over pattern on it and was quilted by my friend Marion Bott. She always comes up with the most perfect patterns for my quilts!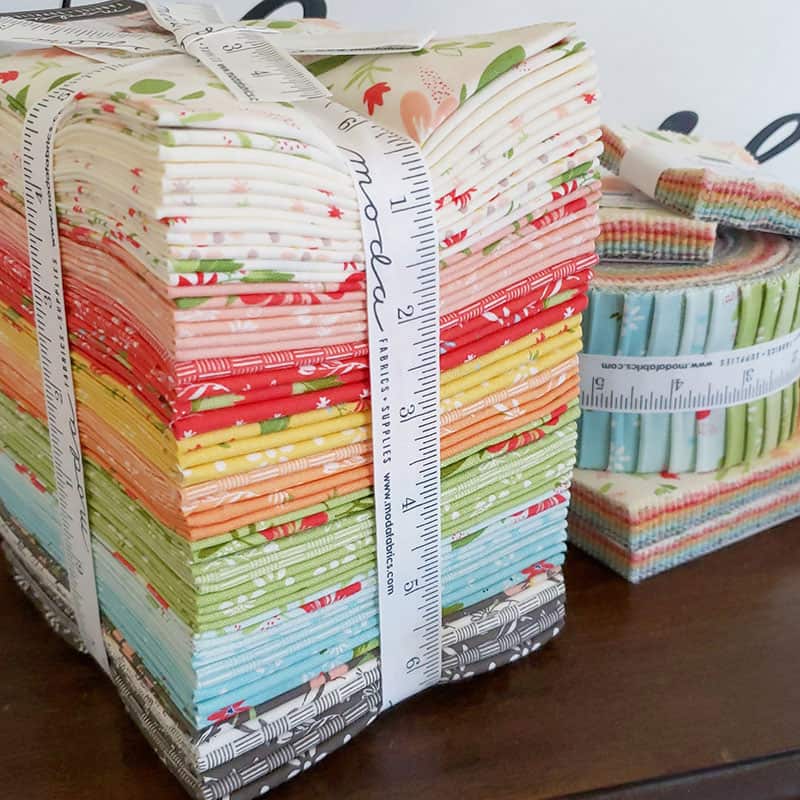 I used a fat eighth bundle of our upcoming Summer Sweet fabric collection for my version. I added in some extra of two different prints for the accent square in a square blocks and our large aqua floral for the border. This is definitely my favorite quilt I've made right now!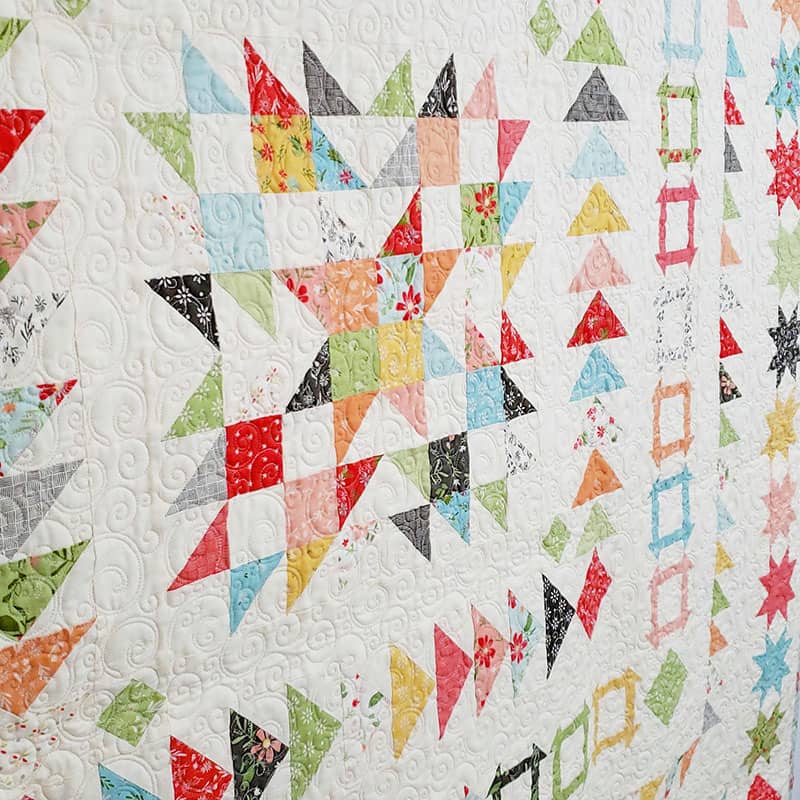 You can find the PDF and Paper versions of the Gelato Medallion quilt pattern in the shop now. And there is a special bundle price with free shipping if you purchase all of the five new paper patterns (paper pattern bundles will ship in two weeks). Find that here. And…Moda will be kitting this quilt in one of their lovely designer boxes. I will have pre-orders for those in the shop coming soon!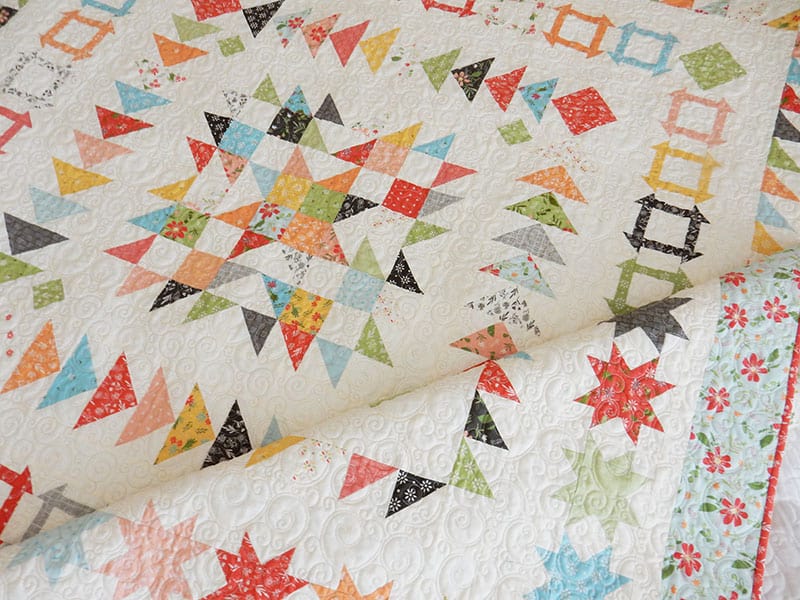 More fabric information and patterns to share soon!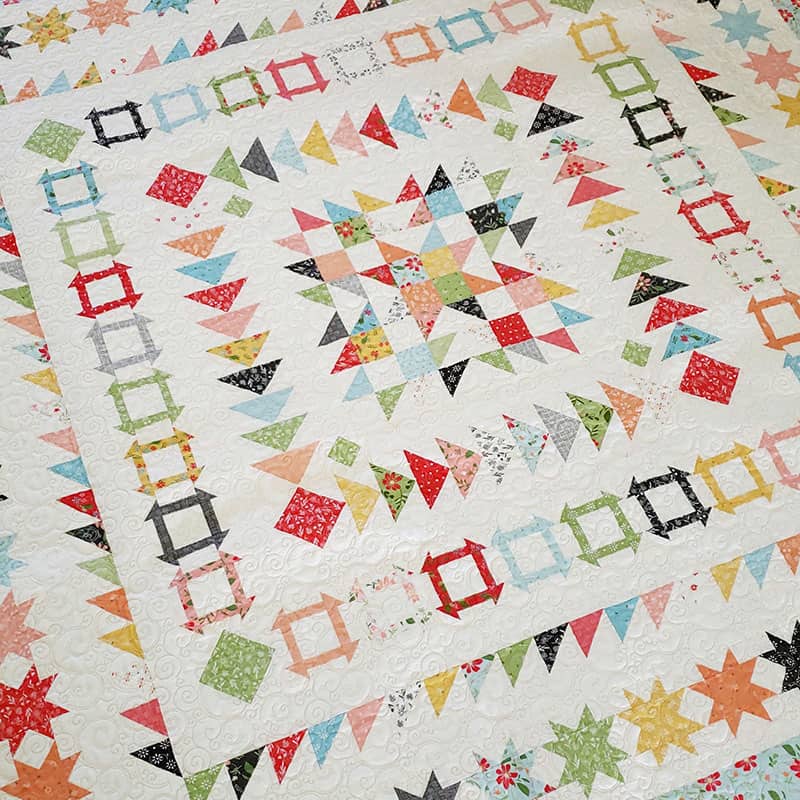 What kind of quilt have you made recently? Share in a comment below!
Happy quilting, and thanks so much for stopping by!