Hello and happy Tuesday! Today Chelsi and I are very excited to be able to share something we've been working with for the past several weeks. Introducing Summer Sweet fabric! Summer Sweet is a delightful group of petite prints and beautiful florals with Chelsi's signature hand-drawn elements in a soft summery color palette of geranium, yellow, coral, orange, aqua, blue, greens and grey.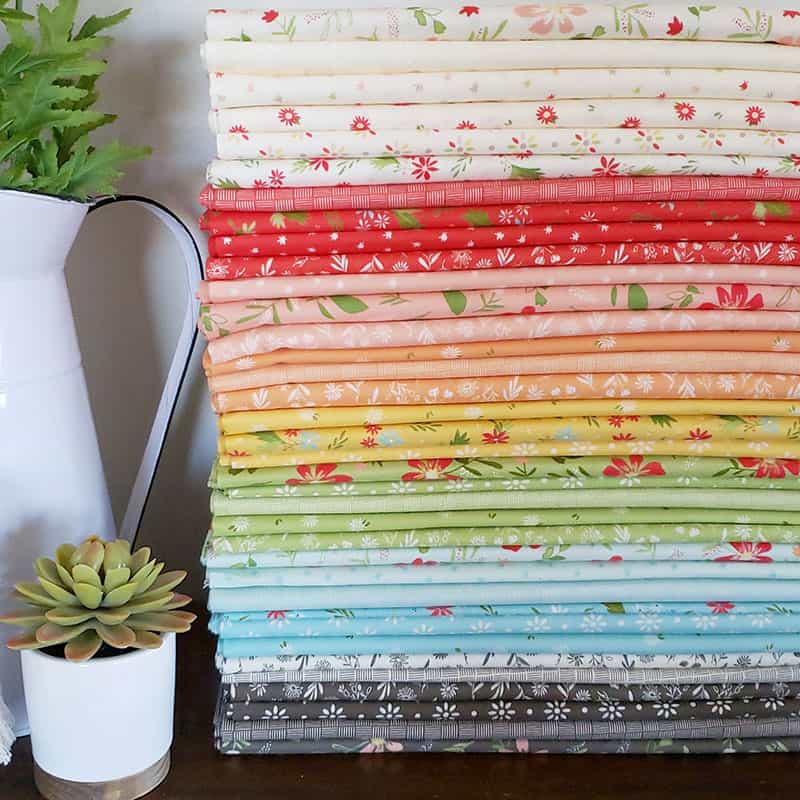 We never get tired of planning, dreaming, playing, and working with the strike-offs and our color ideas to create just the right mix of prints, patterns, and colors. We are just so pleased with Summer Sweet fabric…it has just the mix we were hoping to achieve this time around!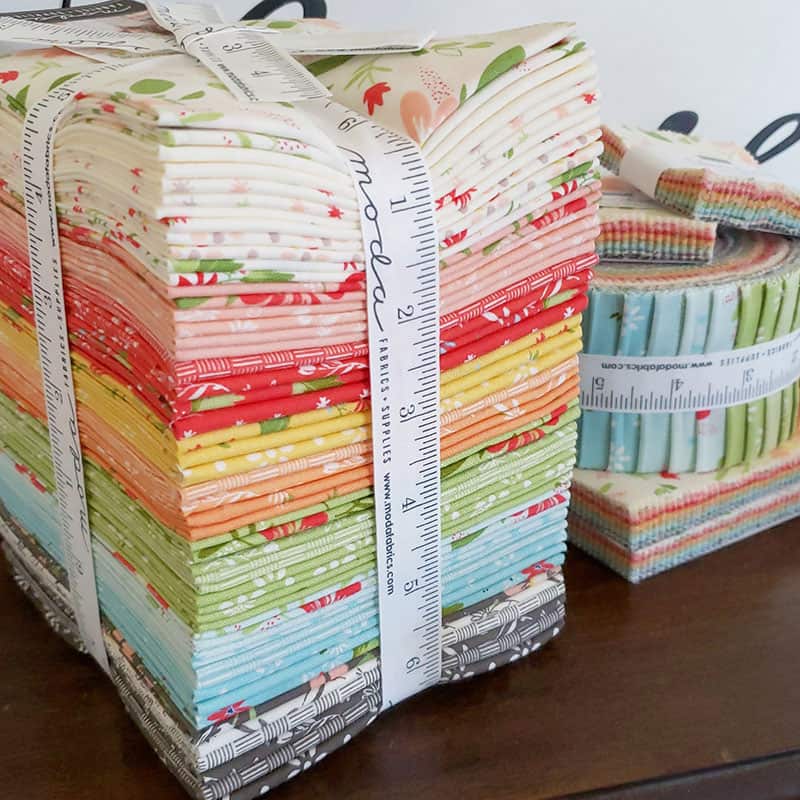 Summer Sweet has a lovely mix of low-volume prints with a delightful tone on tone daisy print as well. And then there are the soft corals, our signature geranium, yellow, orange, green, aqua, blue…and a lovely charcoal grey in six different combinations! We can't wait to share with you how this color palette has played so incredibly well in our quilts.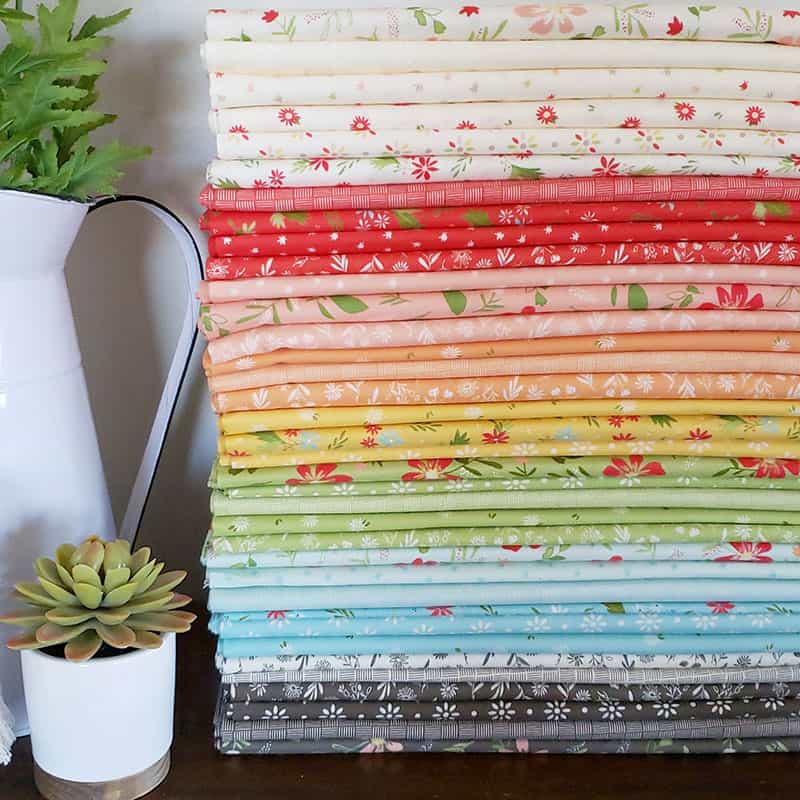 Later this week I'll be sharing close-ups of the different prints and colorways. I'll also be introducing the new patterns that we have designed. I'm still working on finishing up the binding on a few, but should be done soon!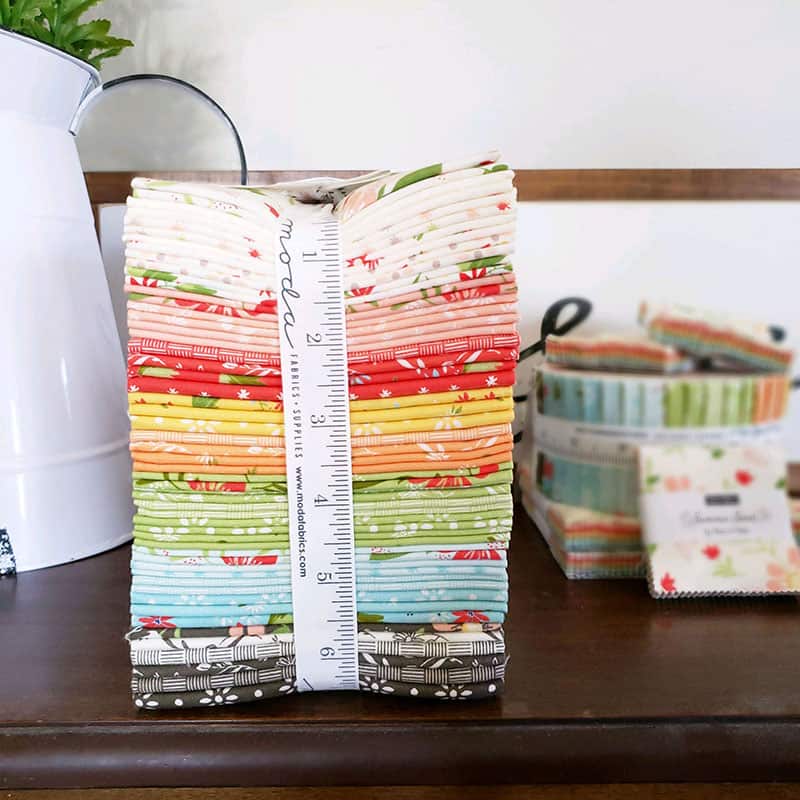 We hope you'll enjoy getting to see the preview of our new Summer Sweet fabric and quilt patterns. We have some very fun things to share with you in the next week or so! Some of them will be popping up here over the next couple of days!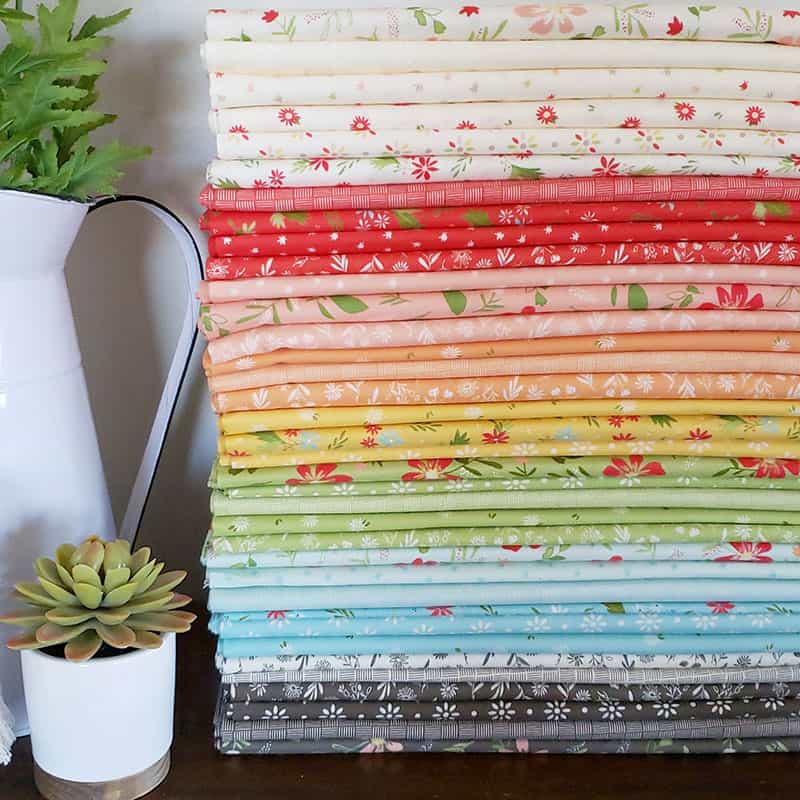 Have you used Summer Sweet fabric before? Share in a comment below!
Happy quilting, and thanks so much for stopping by!