Hello and Happy Friday! Today I'm introducing the second of my five new patterns featuring our upcoming Summer Sweet fabric collection. The Jelly Roll Beach Day quilt pattern is fast and fun…and did I mention it also uses a charm pack? Combining the two pre-cuts makes for fast piecing…and you can use pre-cuts from one collection, or mix them up for a more scrappy look!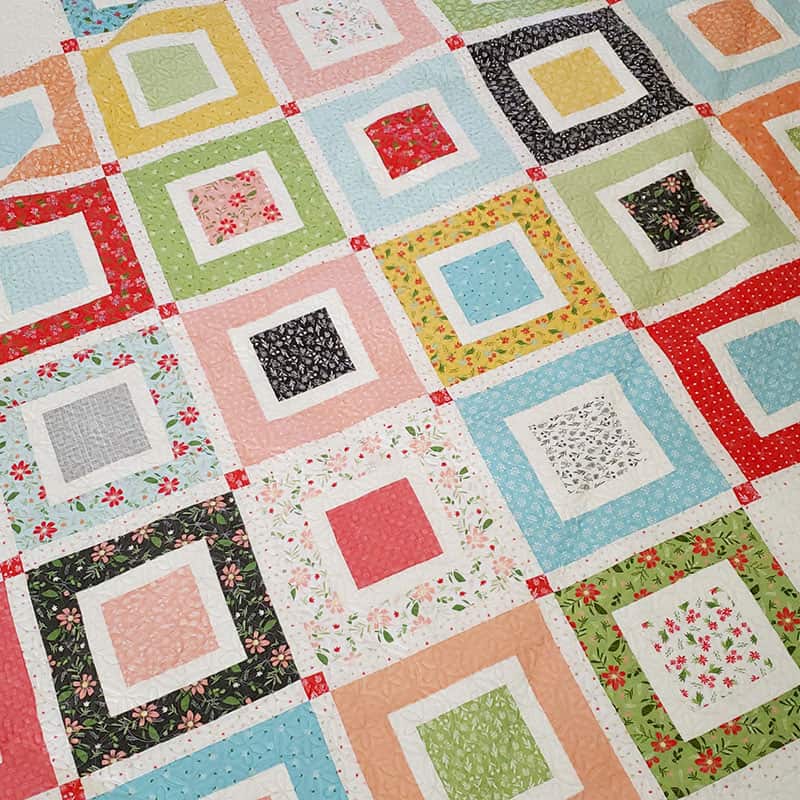 Beach Day Quilt Pattern Details
The Beach Day quilt is set on point (although it would also be cute and even easier with a straight setting). The finished quilt is a really nice size, 74 ½″ x 90 ½″. I used a low-volume print from Summer Sweet to put a little sparkle in the sashing and used one of my favorite prints for sashing posts.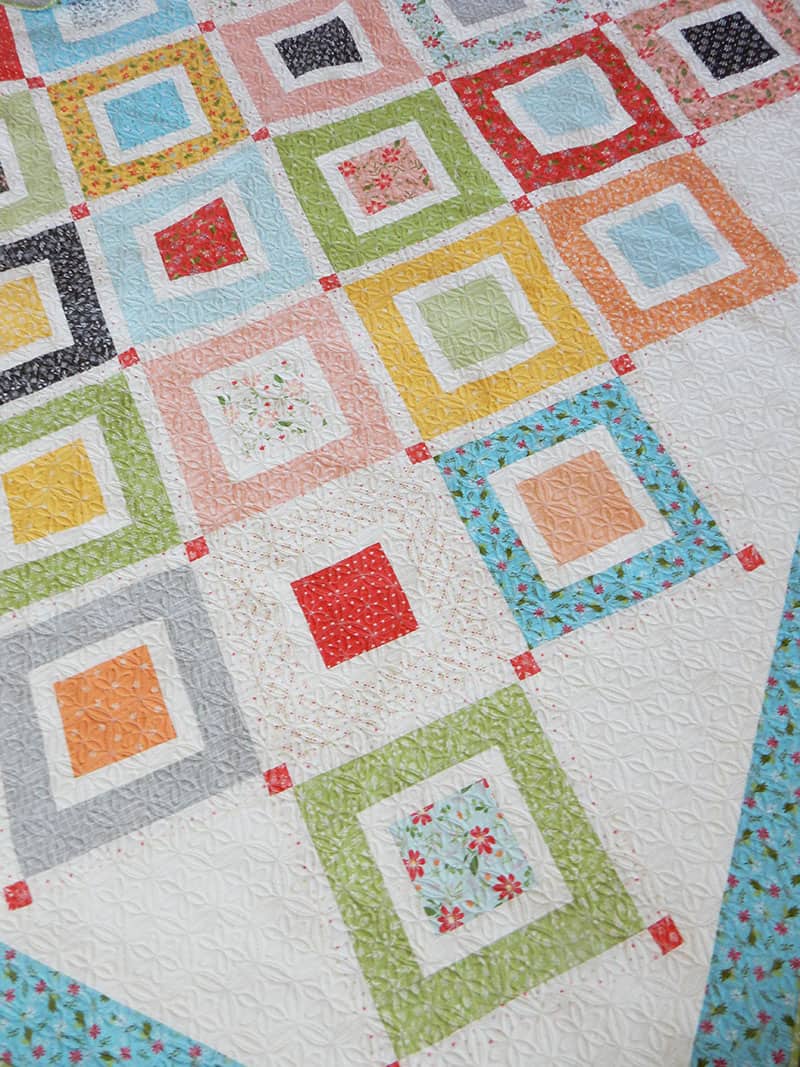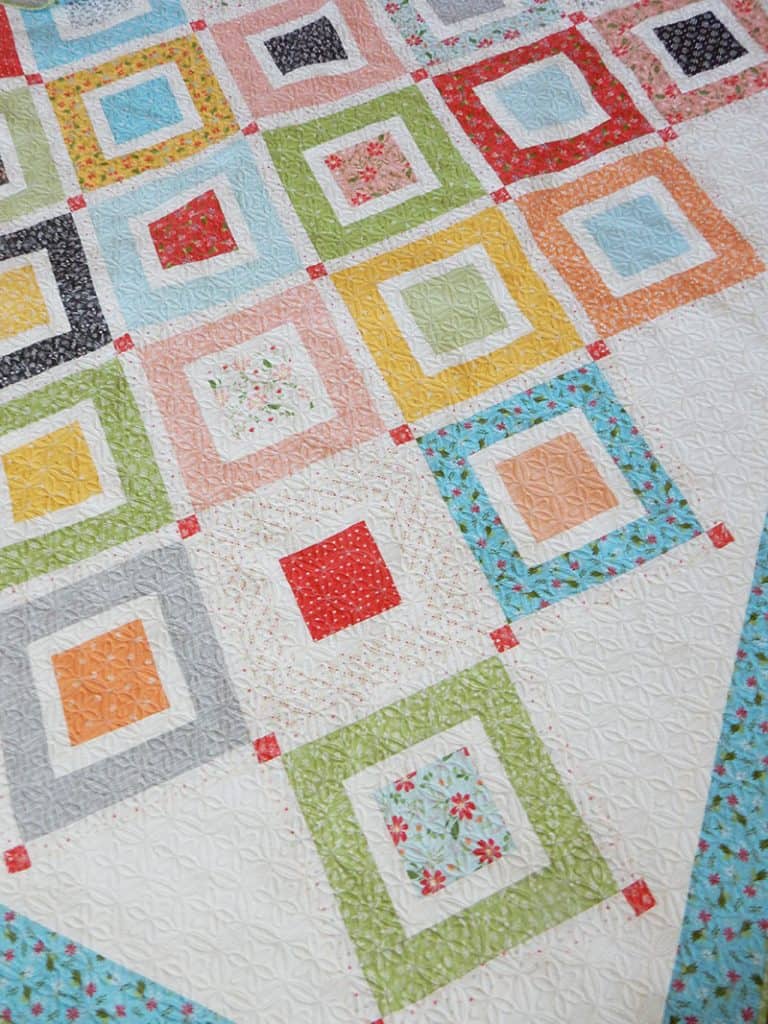 A Few More Details
My friend Marion did the beautiful edge to edge quilting on it and used a pattern called Sand Dollar, which is oh so appropriate for a quilt called "Beach Day!" I also used a fun blue floral for the border on this one.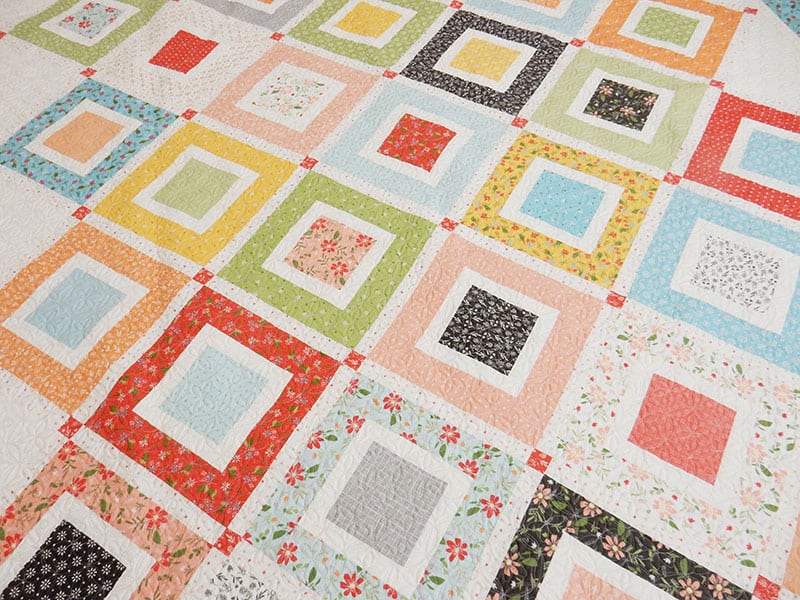 Find the Pattern
You can find the Beach Day quilt pattern in my shop now in paper and PDF. And there is also a pre-order bundle discount on all five new patterns (will ship in two weeks after the printing arrives). You can find the bundle with discount here.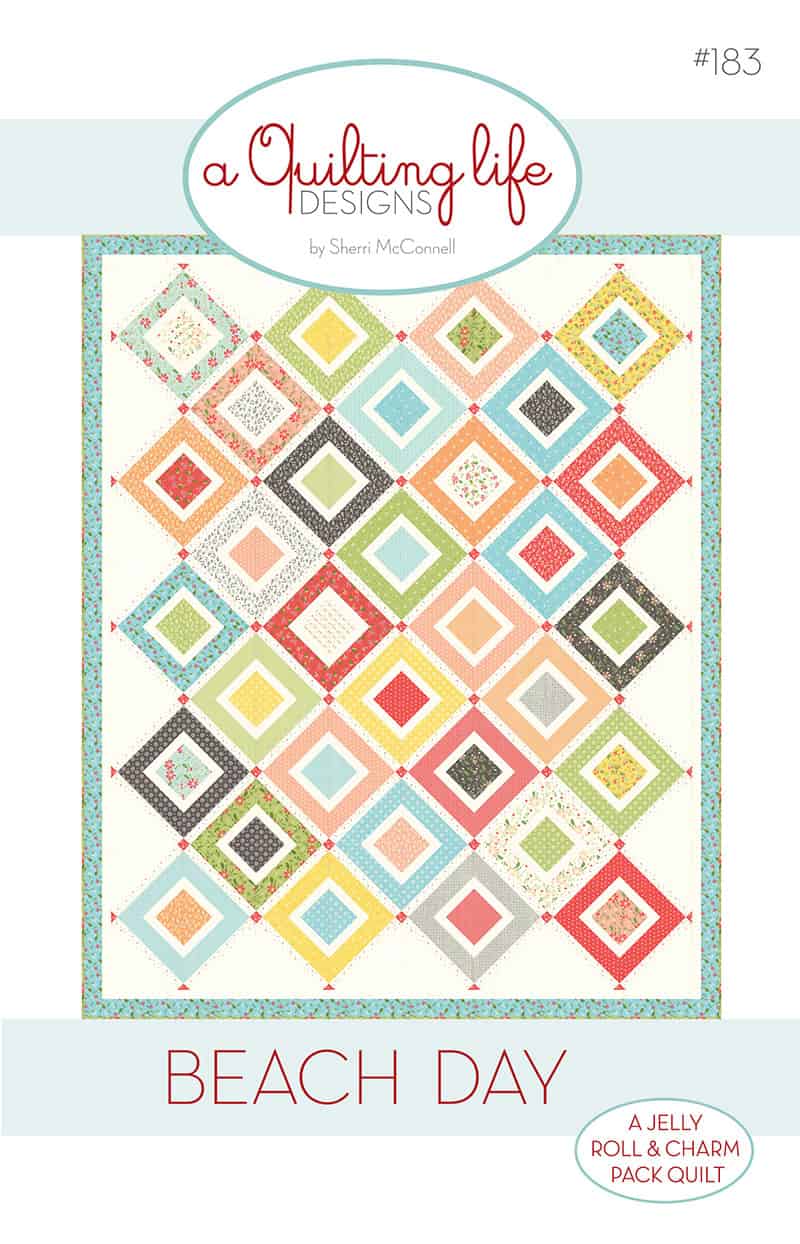 You can find the introductory post on our upcoming Summer Sweet fabric collection here. And I also shared a fun new medallion quilt pattern here.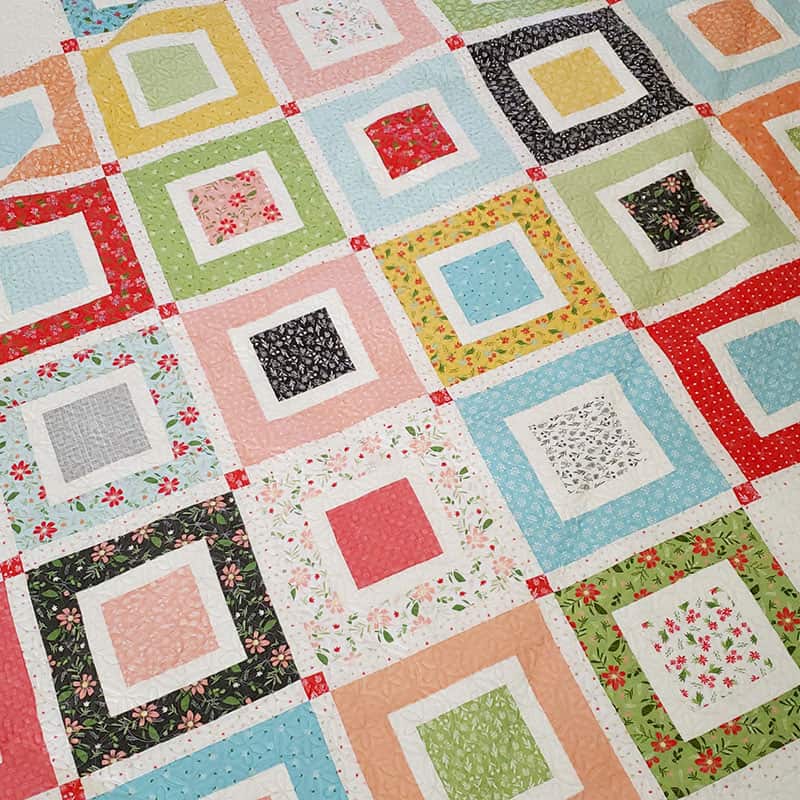 Do you have a favorite quilting pattern that you love to use? Share in a comment below!
Happy quilting, and thanks so much for stopping by!