Hello, friends, and happy Friday. Today I'm sharing a Quilting Basics post with tips and tricks on Fabric Preparation & Cutting. I hope that this information and ideas will be helpful whether you are a beginner quilter or are just looking for more information on these topics. I'm also sharing a video today where I walk you through Fabric Preparation & Cutting.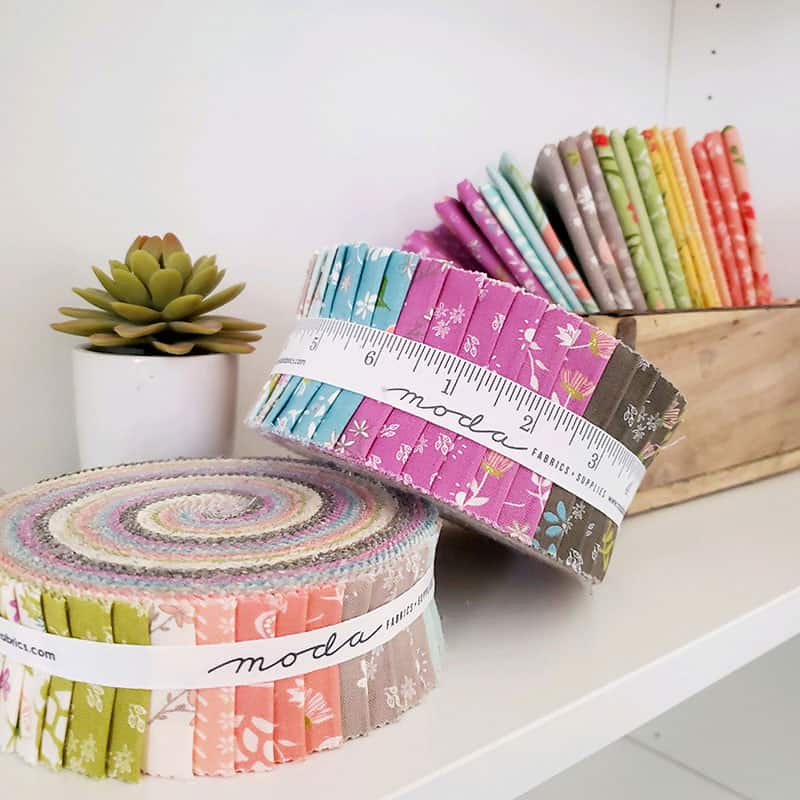 Fabric Preparation & Cutting
It's important to properly prepare fabrics for quilting and to learn the basics of cutting accuracy to make your piecing easier and faster (and to prevent mistakes). I've rounded up some of my best ideas to share here today.
Fabric Prep & Cutting Video
Watch the video above or go here to watch it on my YouTube channel. Then be sure to keep reading for more tips and tricks on both fabric preparation and accurate fabric cutting.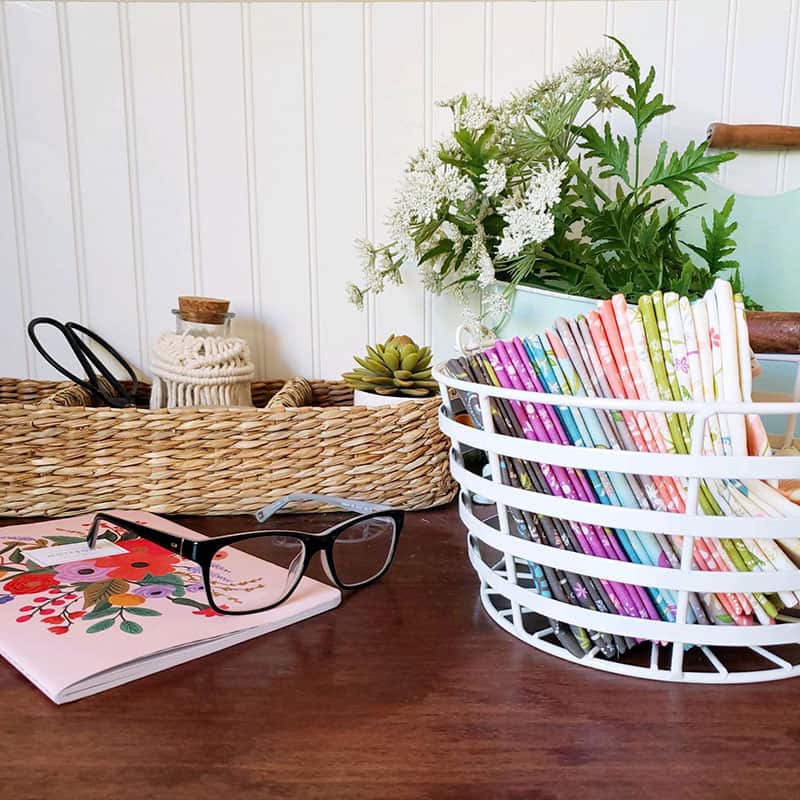 Tips for Fabric Preparation
Pre-cuts like Jelly Rolls and Honeybuns have lint–use a lint roller before unwrapping. Or, put them in the dryer on an air-only cycle to remove lint.
Charm Packs, Layer Cakes and Mini Charms don't usually need special care unless they are really wrinkled.
Moda pre-cuts are measured from the outermost point of the pinked edges.
Iron fat eighths and fat quarters from factory bundles before working with them.
Don't wash the smaller Moda pre-cuts. But you can easily wash fat eighths and fat quarters before sewing.
You have more options with yardage: wash, don't wash, or prepare with starch.
Always trim/straighten the edge of fabric pieces before cutting.
To prepare with starch: spray with starch until fabric is wet. Dry outside on a drying rack. Then iron before using.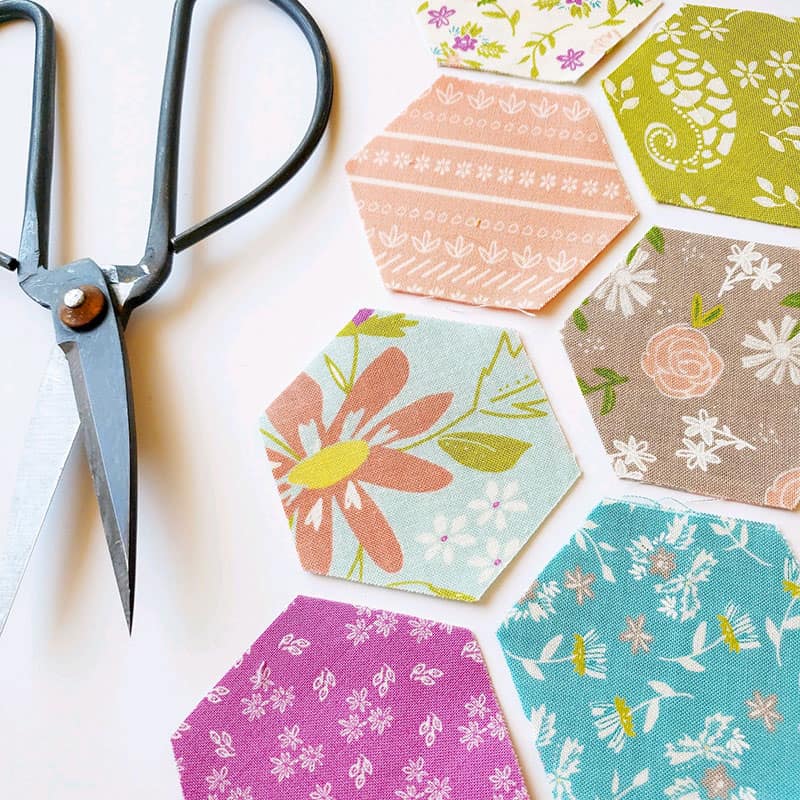 Tips for Accurate Cutting
Use a smaller ruler when trimming smaller pieces of fabric. Use a longer ruler when trimming yardage to ensure better accuracy.
Use the lines on a ruler for better accuracy when cutting. (You can use the lines on the mat to ensure your fabric is straight and aligned).
Use tape to ensure you are cutting with the correct lines on your ruler if the lines are difficult to see.
Use a sharp rotary cutting blade for better accuracy.
Stripology rulers are helpful when cutting large quantities of strips, squares, or rectangles.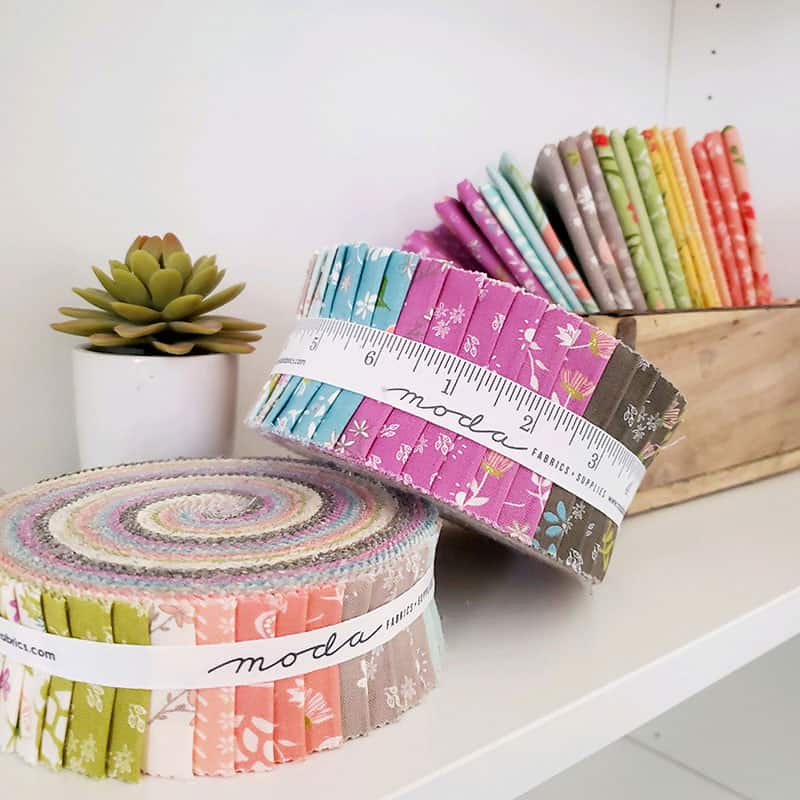 Products I love for Fabric Prep + Fabric Cutting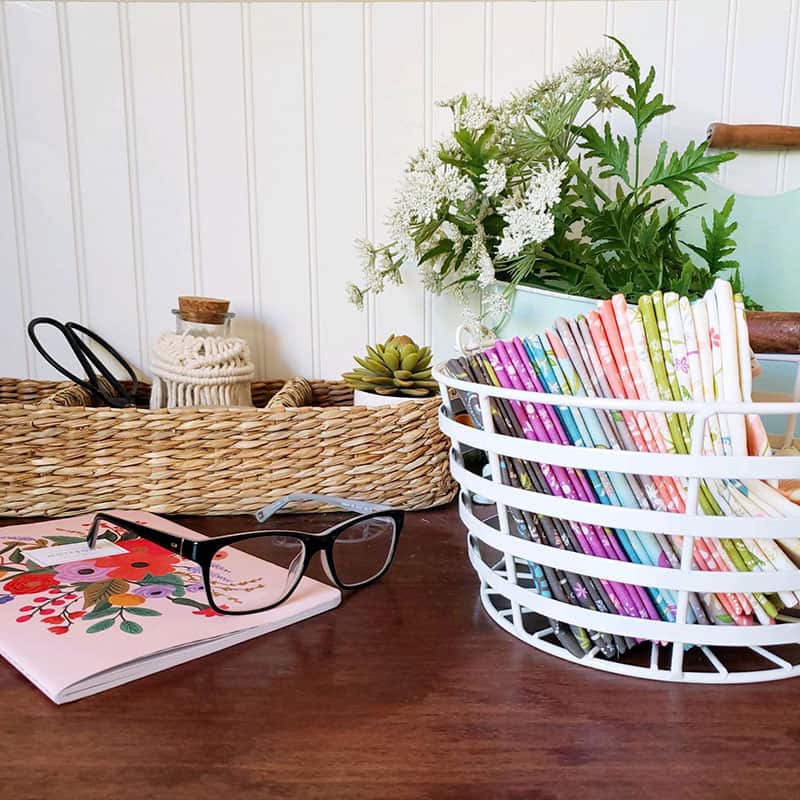 More Information on Fabric Preparation and Accuracy
I hope you enjoyed today's quilting basics and tips post on Fabric Preparation & Cutting. Happy quilting, and thanks so much for stopping by!