Hello and happy Friday!  This week I finished my Dresden pillow and  some other works in progress for our booth at International Quilt Market next week.  We were lucky to have a pre-market group which enabled me to get the quilts finished early and to concentrate on smaller projects now.  Making the smaller projects has been so much fun!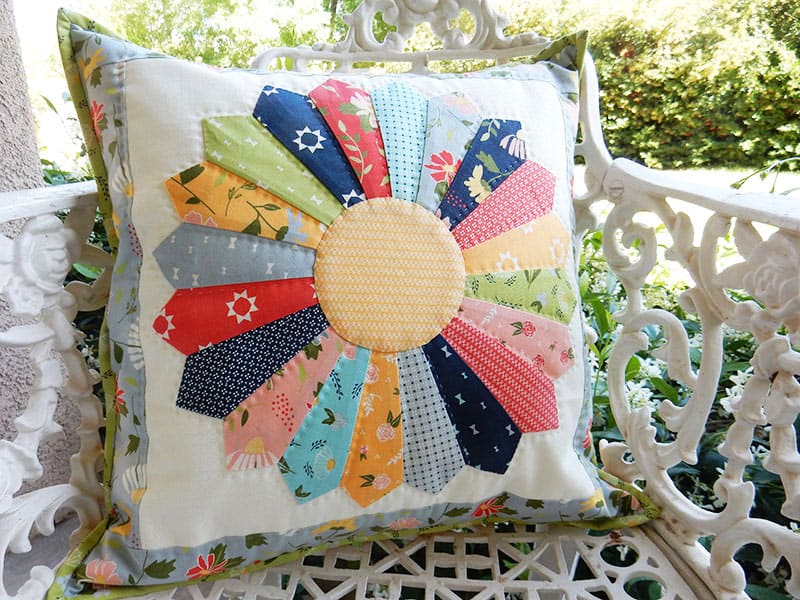 The Dresden Pillow
Last week I shared this Dresden block as part of my Tips for Dresden Quilt Blocks post.  (I could hardly wait to make it into a pillow).  I decided on the grey floral for a simple border with the smaller green floral for binding.  Nearly all of the fabrics from the collection appear in the pillow!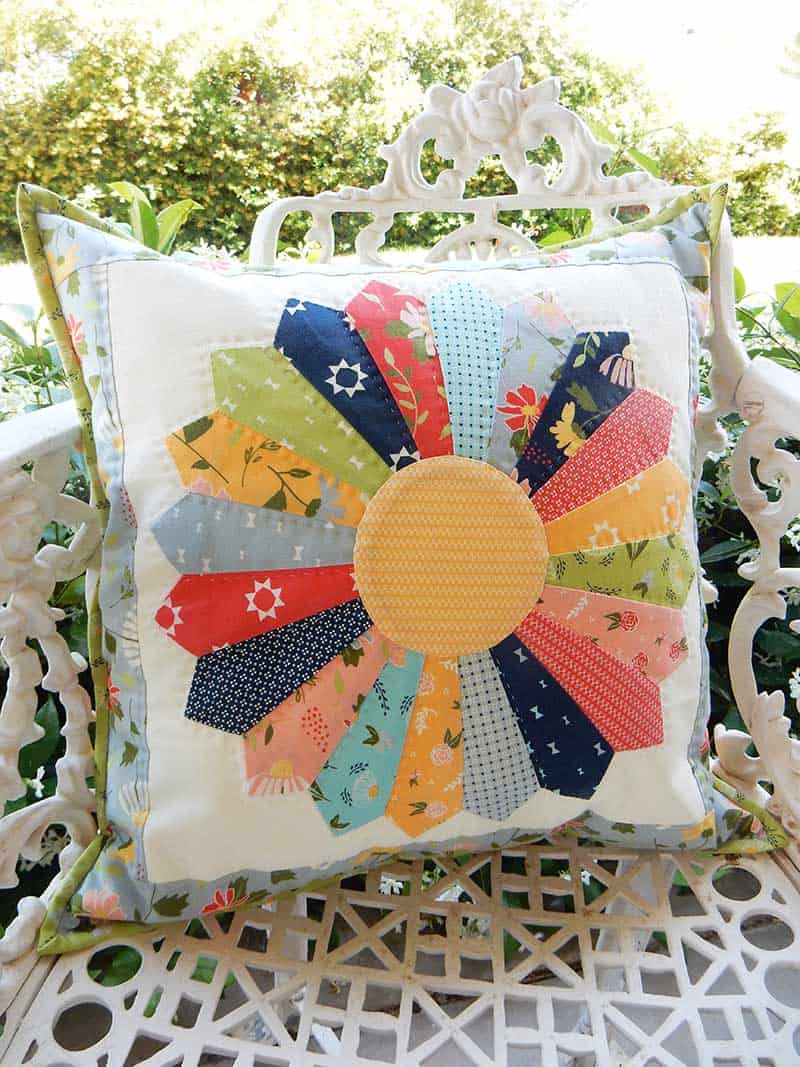 I quilted some simple straight lines for the Dresden pillow.  First, I quilted right next to the edge of the center circle, and then quilted about ⅛″ away from one side of each Dresden blade.  I then quilted about ⅛″ away from the outer edges of the Dresden unit.  Finally, I quilted about ¼″ away from the seam in the outer border.  I think this added a nice touch.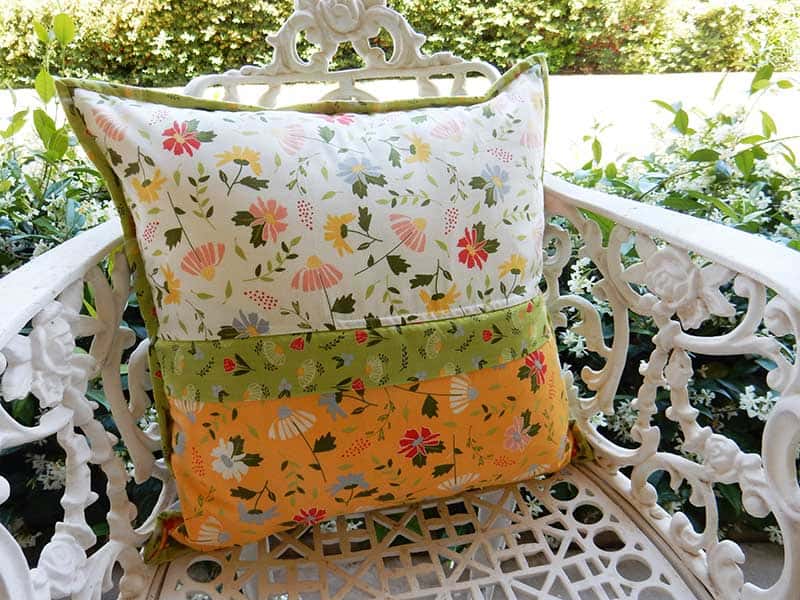 The Dresden pillow back is scrappy and fun.  The green flap covers the zipper and makes a nice transition between the two other pillow back fabrics.  I love scrappy backs and used three of my favorite prints here. By using different fabrics for the back I can utilize scraps even more.  I always use this tutorial when adding a zipper to a pillow.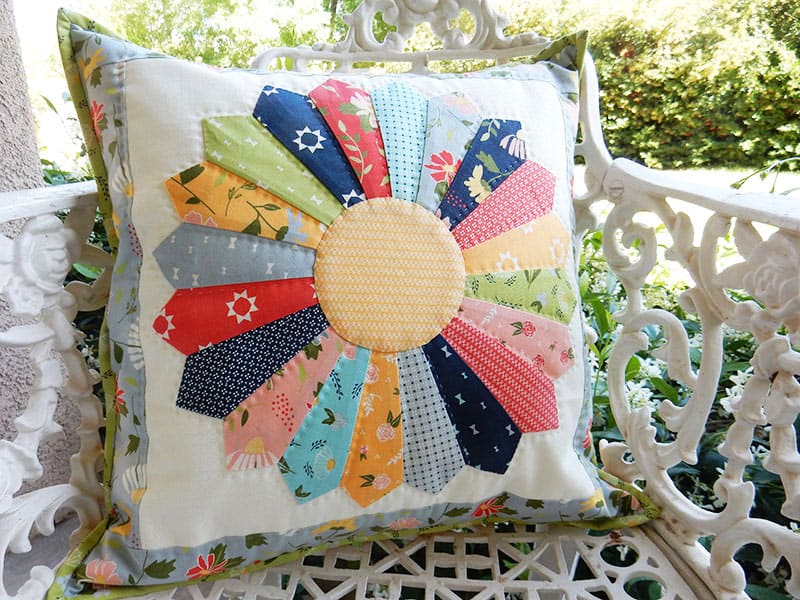 It will be so nice to use this Dresden pillow for decorating this spring and summer, but for now it's consigned to a suitcase!
And the sneak peek…
I really can't wait to share some of the other small projects I've been working on this week as well.  Many of them are fun and fast projects that make great gift ideas.  Some of them are perfect for sewing room storage! Since most of these project will be released next week, the full photos and information will have to wait!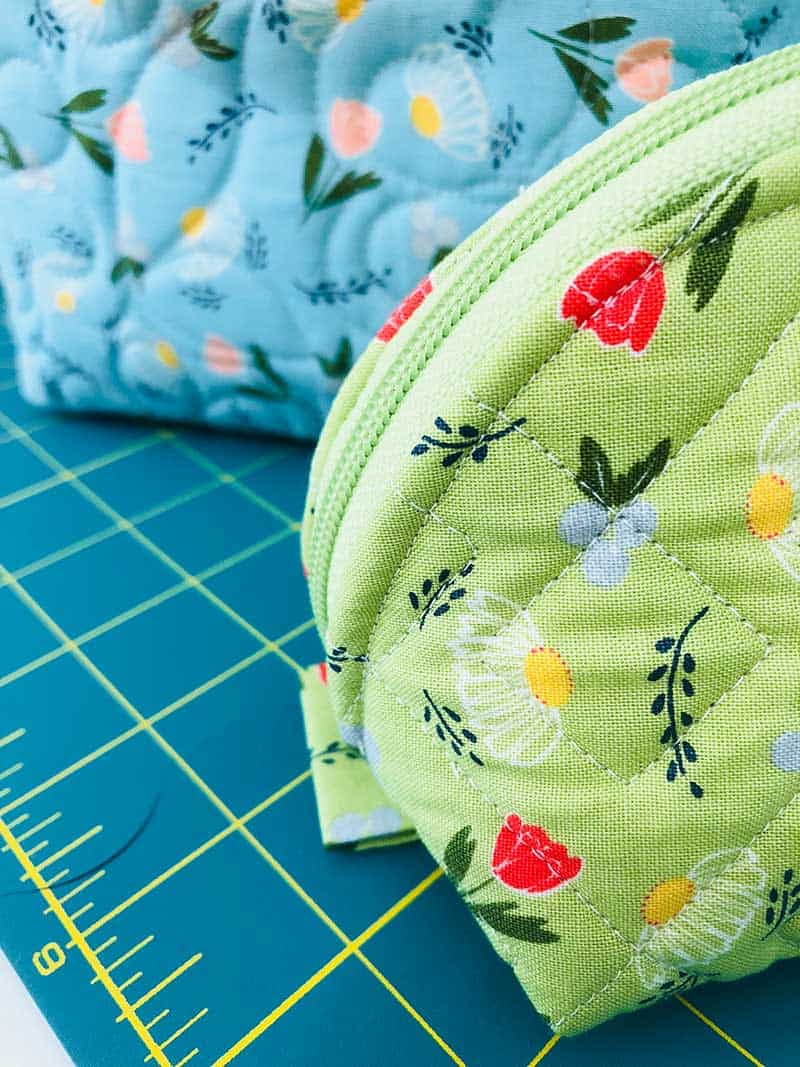 This small project sewing has gone quickly because I had several different pieces of Soft & Stable long-arm quilted last month.  When I was ready to start sewing I didn't have to take time to do the quilting myself.  It's really made everything go quickly!
I hope your weekend is off to a great start!  Thanks so much for stopping by!