Hello and happy Tuesday–I hope your week is off to a wonderful start. I'm just stopping by today with a fun announcement. I have another book that will be coming your way soon–and I'm super excited to show it to you and tell you all about it! Today I'm sharing the cover reveal for Labor of Love: Scrappy Quilts at the Heart of Home!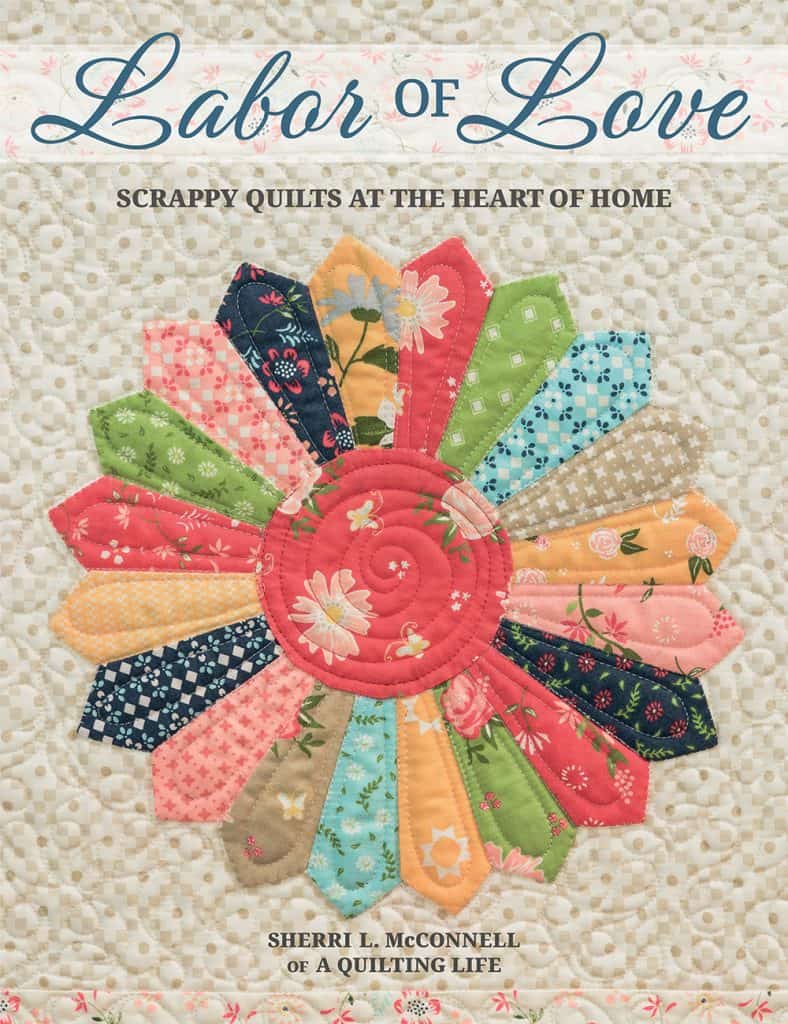 Labor of Love: Scrappy Quilts at the Heart of Home
I worked on the projects in this book last spring and during the early summer and love each and every one. Over the last few months it's been editing time–and I've enjoyed that process as well. I can hardly wait to be able to share more! Martingale once again did a fabulous job with the photography: I've oohed and aahed over each and every one of the pages! And there are so many fun things included in this book that I can hardly wait to share…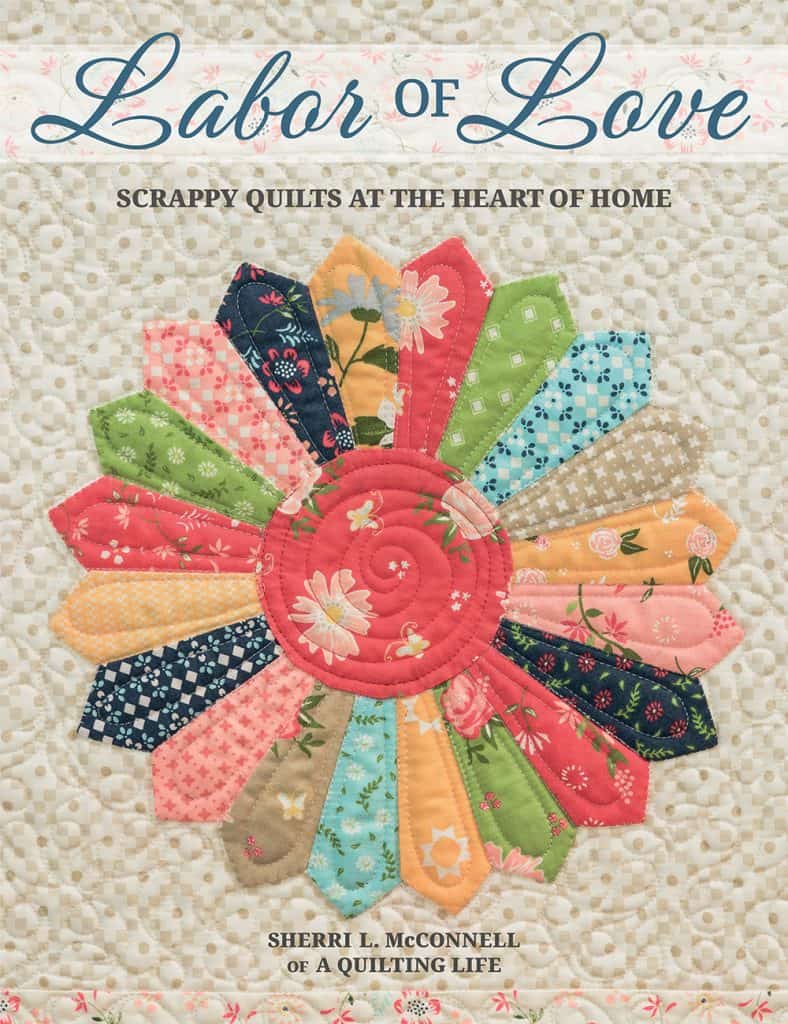 Cover…
I absolutely love the fact that the cover is a closeup of one of the blocks from a quilt in the book. My friend Val Krueger did the beautiful custom quilting on this one, and I just love having her beautiful work grace the cover. All of the fabrics on the cover are from Sherri & Chelsi collections for Moda. You can see some Clover Hollow, Walkabout, and Harper's Garden in the mix.
More…
I will absolutely let everyone know here when I can share more; however, you can pre-order both on Amazon and in my shop now. Labor of Love: Scrappy Quilts at the heart of Home will be published in May 2020 and shared at Quilt Market this spring in Pittsburgh.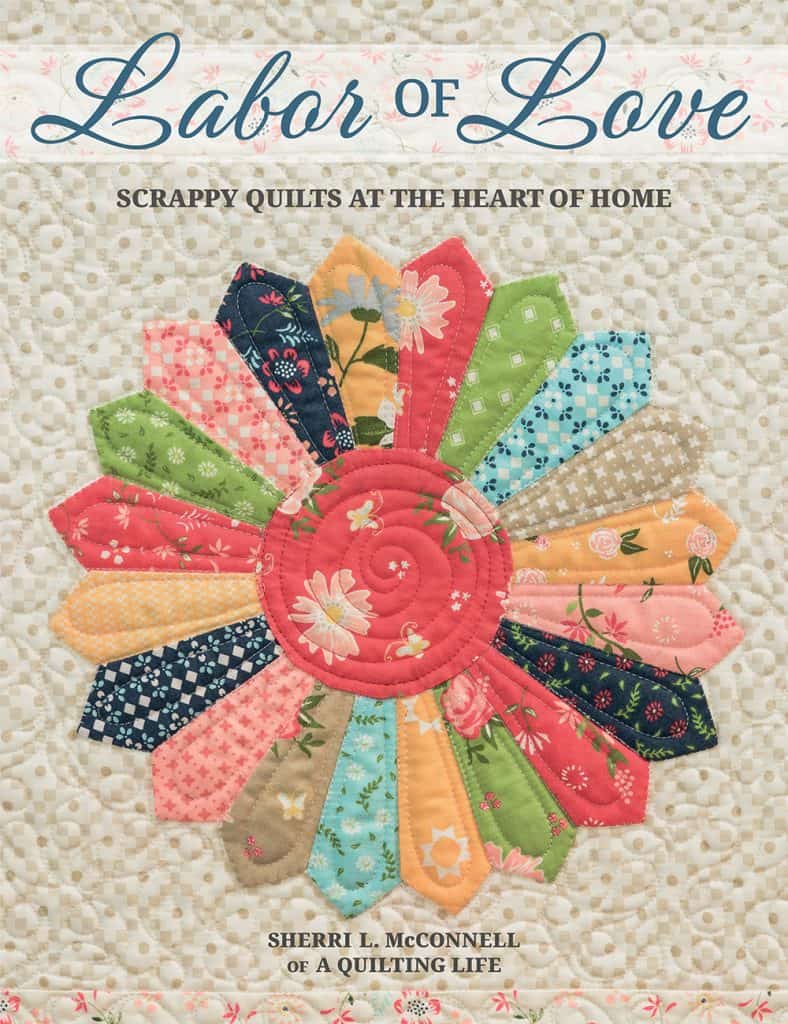 Labor of Love Sew Along
Corey and I have had so much fun with our Sunday Best Quilts Sampler Sew Along that I'm already planning a similar event with Labor of Love. I'll let you know all about that in the coming days as well!
Happy quilting, and thanks so much for stopping by!