Hello and happy Tuesday! Today is the final week of the Fat Quarter Shop Merry Mini Christmas quilt sew along, and we're sharing the finishing instructions for this fun quilt today!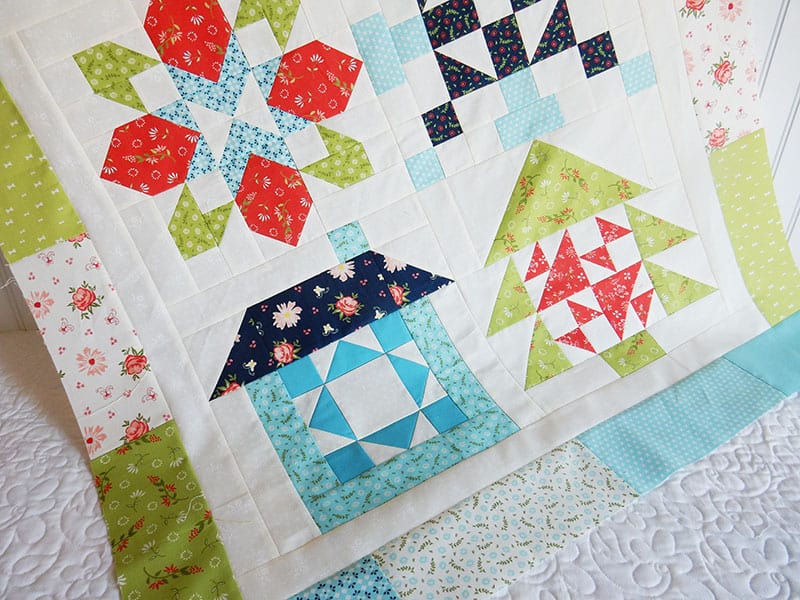 Merry Mini Christmas Quilt Finishing
The blocks in the Merry Mini quilt are sewn together as shown. There is a simple inner border and a fun, scrappy outer border as well. I had fun picking fabrics from our Harper's Garden collectionfor this. My quilt has been quilted, but I haven't picked it up yet. As soon as I get it back, I'll bind it and share another photo of it!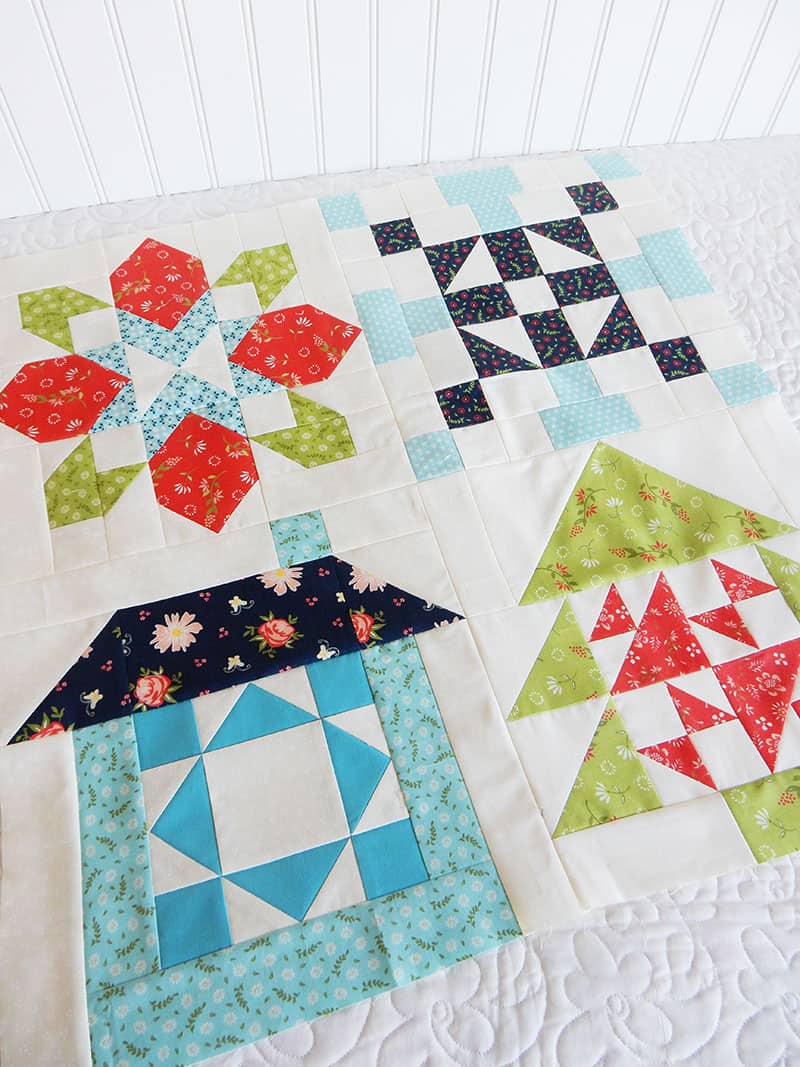 Merry Mini Christmas Quilt Finishing Links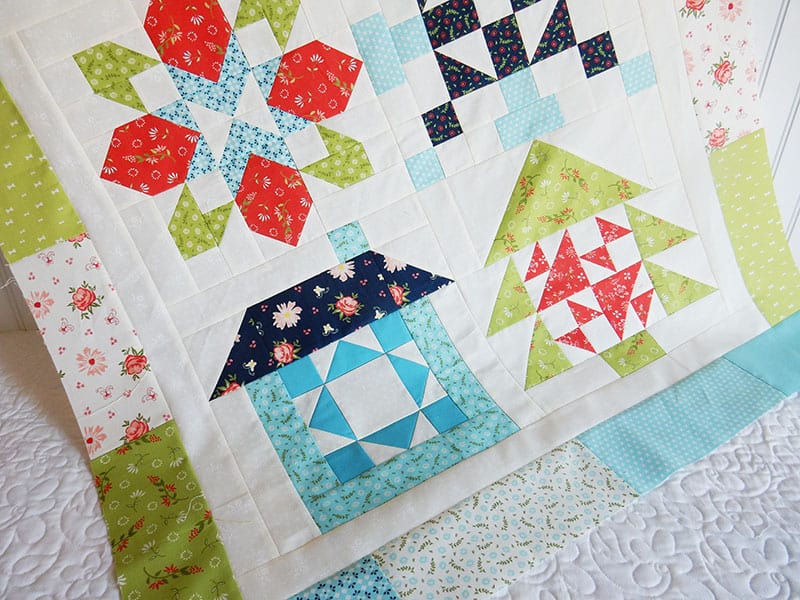 So, I hope you've enjoyed this fun Christmas in July sew along event. It will be fun to see all of these fun little mini quilts being shared throughout the rest of the year.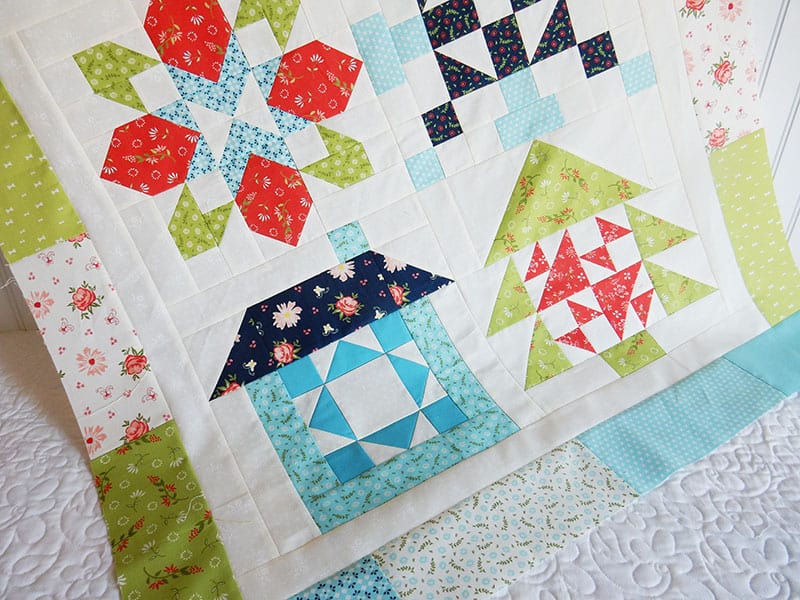 Have you been participating in the Christmas Quilt Sew Along? Share in a comment below!
Happy quilting, and thanks so much for stopping by!