Hello and happy Monday! First, I wanted to say thank you so much for all of the lovely comments on Friday's and Saturday's posts. I wish I could reply to each and every one, but please know that I read them all and really appreciate your feedback! Today I'm sharing a Courthouse Steps Quilt Block tutorial because there are two of these quilt blocks in my Sunday Best Quilts book. This particular block is a terrific block for beginners, and a fun one for quilters of any skill level.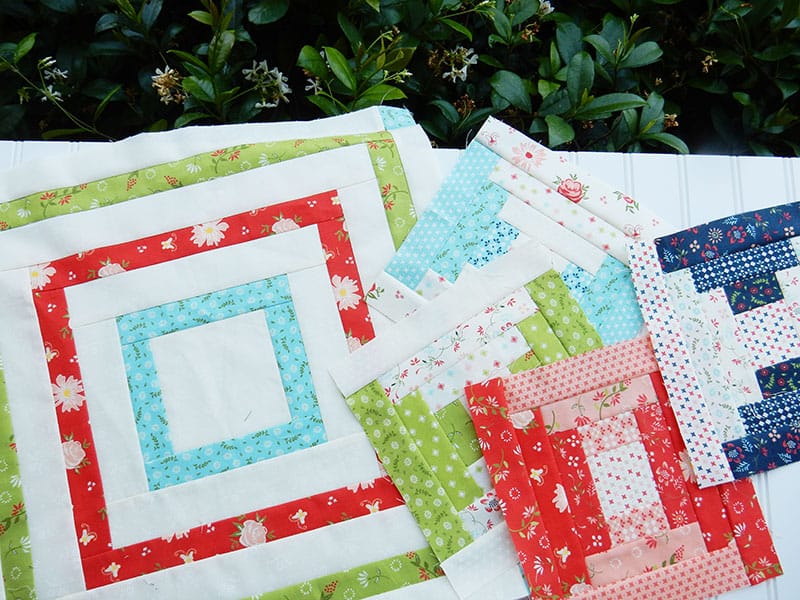 Courthouse Steps Quilt Blocks
I used Harper's Garden fabrics to make the two different styles of quilting block for my Sunday Best Sampler quilt (if you still need a copy of the book to quilt along in September, you can find it here). I love them both. The large block features lots of clear, crisp open space, while the smaller blocks provide an opportunity to use lots of fabrics!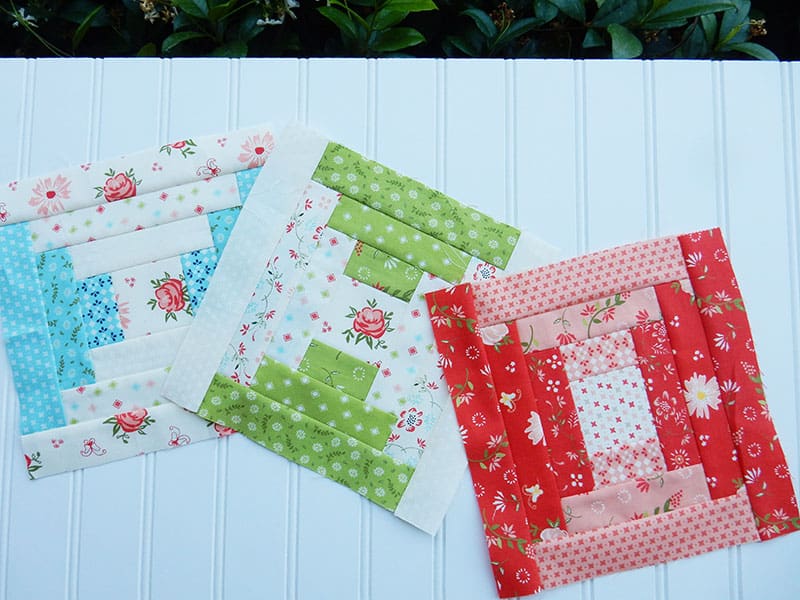 Watch the Courthouse Steps Quilt Block Video Above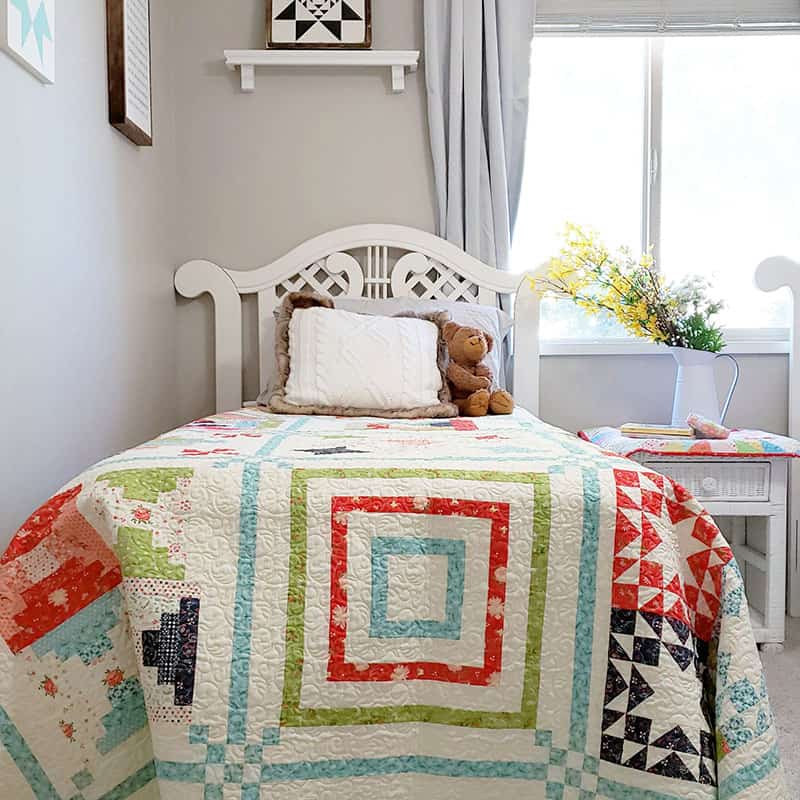 I hope you've enjoyed this tutorial. You can find more of my video tutorials on this page or on my YouTube page here.
And, I have lots of good posts scheduled for this week, so be sure to stay tuned! Happy quilting, and thanks so much for stopping by!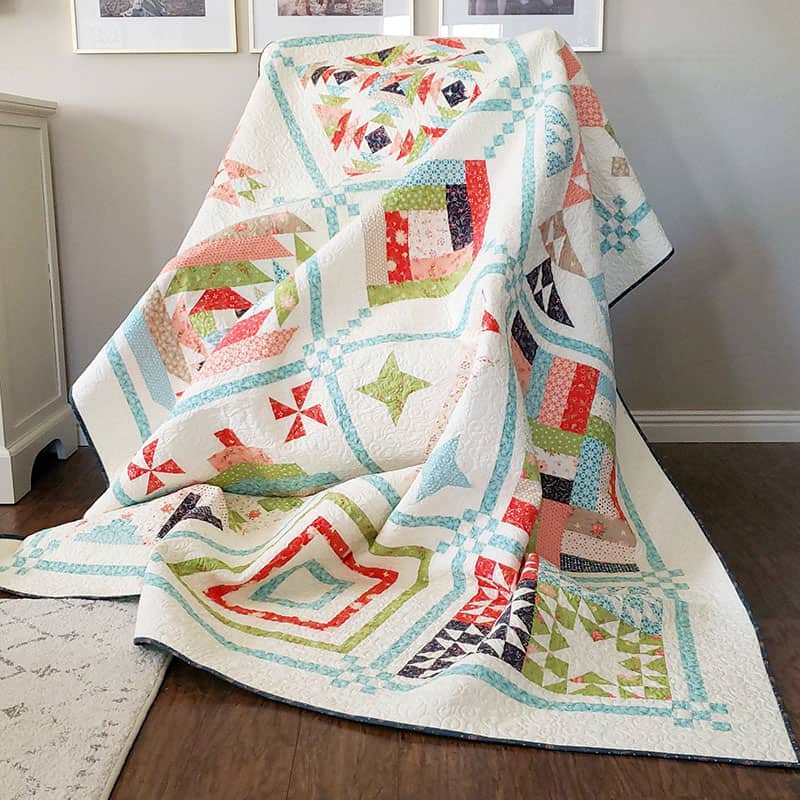 Have you made a Courthouse Steps quilt block before? Share in a comment below!