Hello and happy Friday!  Today I'm sharing the Christmas Candles quilt block from the Vintage Sew Along with Fat Quarter Shop.  This was my first block for the sew along, and I'll be sharing another one in two weeks.  I can't wait to show you what I have planned for my blocks as well.  (I'm going to combine them into one project).   If you haven't heard about this sew along yet, it's a good one.  Each Friday you'll be able to see several different blocks from the pattern book.  There will be a lot of vintage Christmas inspiration, I'm sure!
Vintage Christmas
The patterns all come from the Vintage Christmas book by Lori Holt of Bee in my Bonnet Company.  The book has 42 blocks in both six-inch and twelve-inch sizes.  Directions are included for making the cover quilt, but there is also so much more!  There are other quilt projects and small projects like pillows and place mats.  If you are looking for some fun inspiration for your Christmas and winter sewing, you'll definitely find it in Lori's book.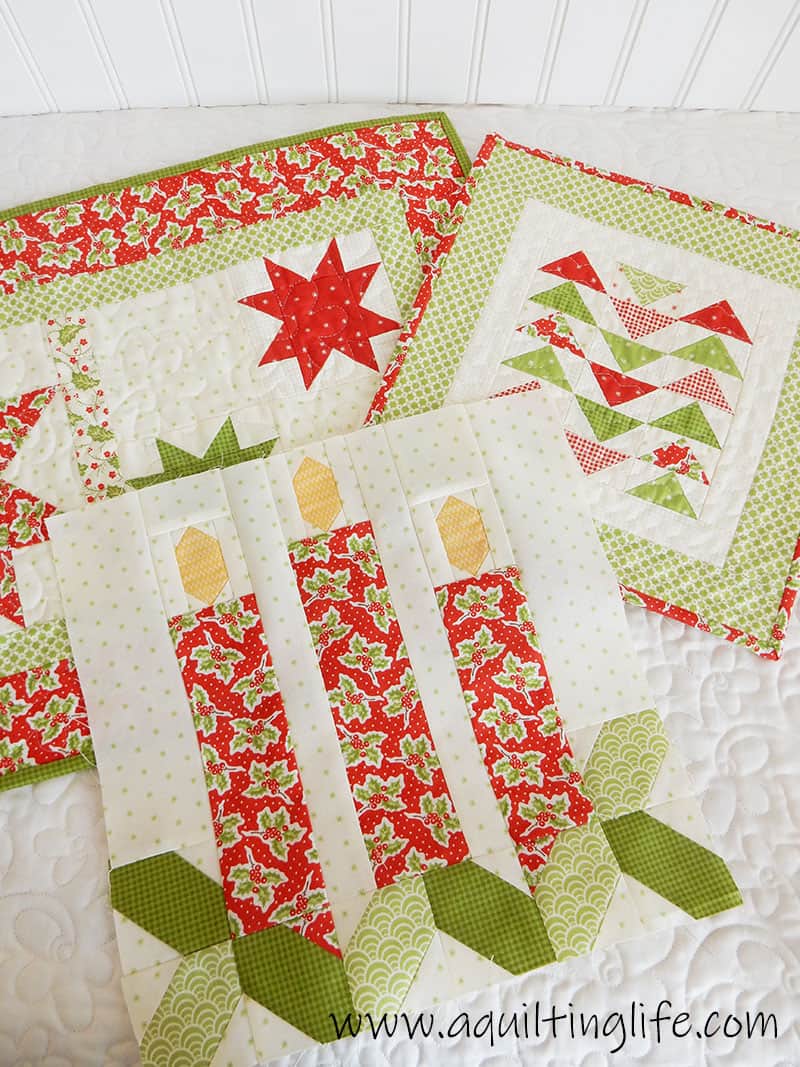 I decided to use scraps from the Christmas Figs collection for my block because I've already made several projects using this collection. (Pictured above along with my Christmas Candles block are my Christmas Table Runner and Christmas Mini–both free tutorials).  The Christmas Candles block was a lot of fun to make.  The only difficulty I had was because I used a directional print for one of my leaf prints and accidentally sewed one of my pieces with the print facing the wrong direction.  Also, I'm still going to add some fun red buttons for holly-berries to my block after it's quilted.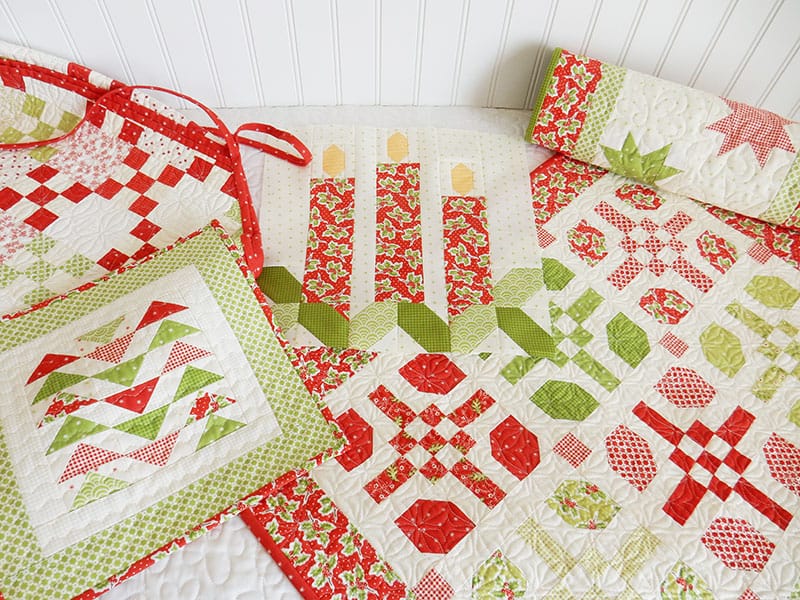 Oh, and I've also made a new tree skirt and table topper with Christmas Figs this year.  Either my family room or my living room is going to be all decked out in Christmas Figs this year–I just need to decide which one!  For pattern information and more photos, see the original post on the tree skirt here.  And I'm not sure that I ever shared my table topper in the lower right hand corner, but I used this pattern.
Vintage Christmas Sew Along Information
So, if you're looking for some Vintage Christmas inspiration and project ideas, be sure to head over to the Jolly Jabber blog each Friday for lots of ideas.  You can also find the fabric requirement information here. 
And…see the other Vintage Christmas blocks shared this week here: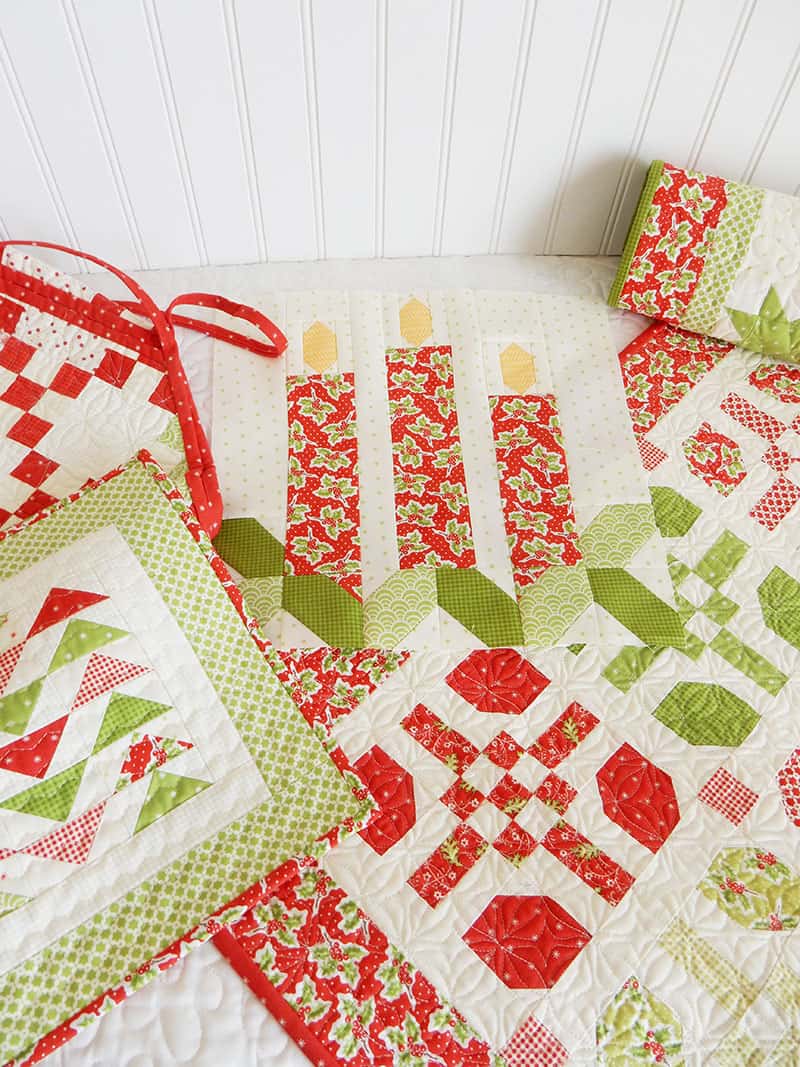 Along with sharing my second Vintage Christmas block and project idea in a couple of weeks, I'll also be soon sharing a new post on Christmas sewing ideas.  I hope your weekend is off to a terrific start, and thanks so much for stopping by!