Hello and happy Thursday!  Today I'm excited to share a new quilt with you.  This is a quilt I've been wanting to make for quite a little while.  I finally decided to get it done as they say, and I couldn't be happier with how it turned out!  My Garden Stars Sampler Quilt pattern has instructions for a lap quilt and a wall hanging quilt using smaller blocks.  I've got the full-size quilt finished up and am frantically working on the wall hanging size to get it ready for market.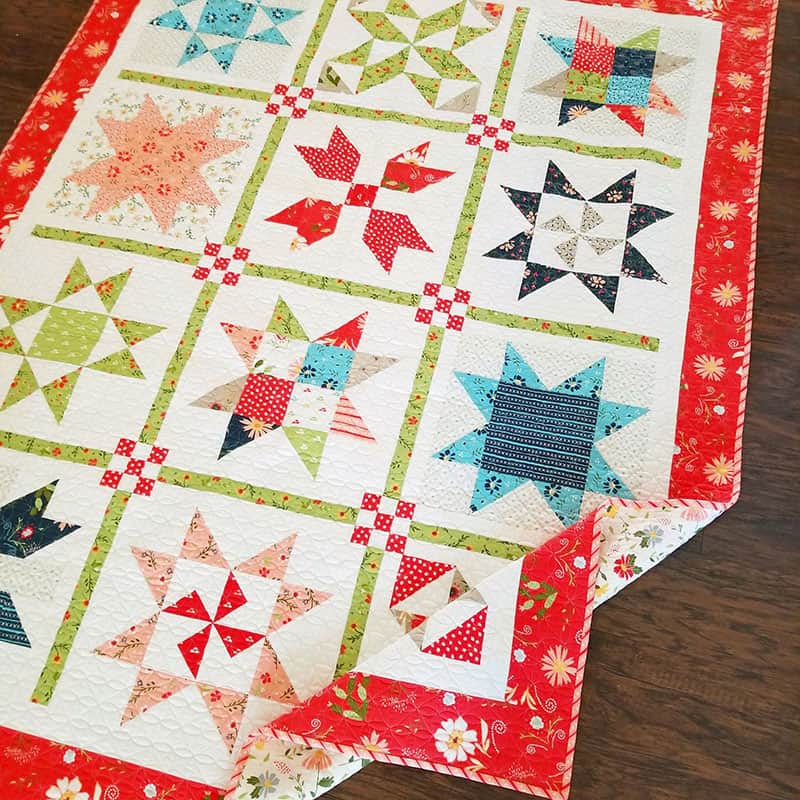 I'm just a little bit–well actually over-the-top–in love with this quilt!  It was so much fun to sew again with our Walkabout collection for this one. (The backing fabric is this print from our Clover Hollow collection).  I decided on the same border and binding combination I used on this quilt.  Our Walkabout stripe prints have my heart for bindings–especially on the bias!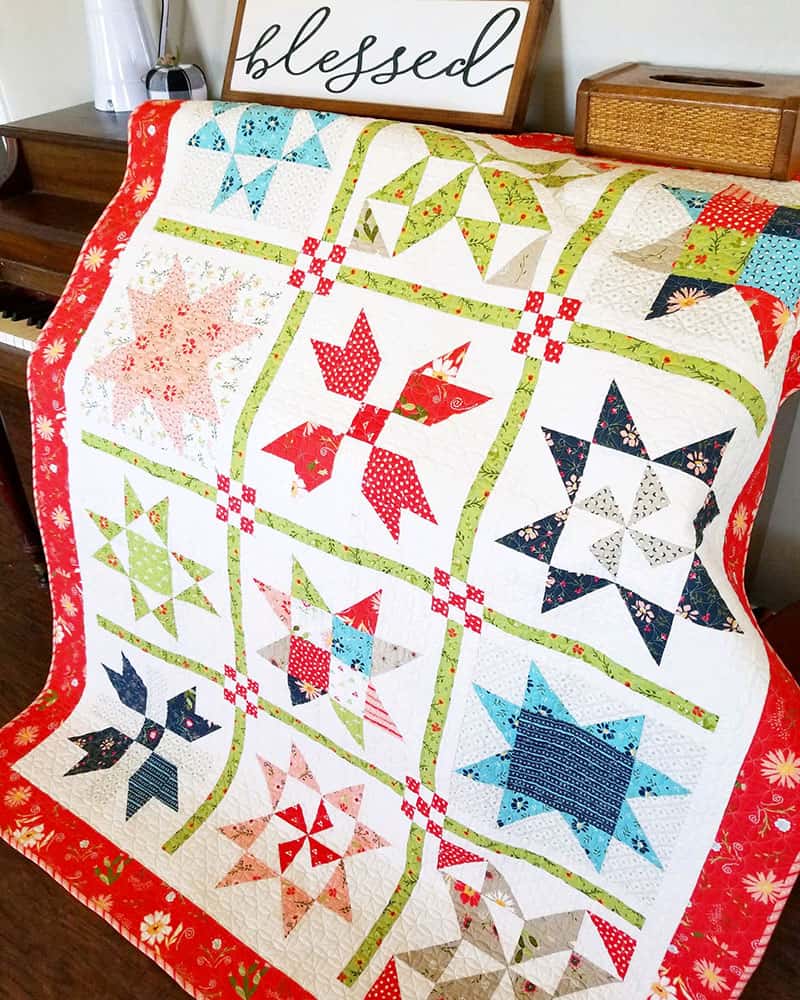 Now for some details on the quilt!  This quilt finishes at 51 ½″ x 66 ½″ and is a perfect lap size (although it would be so easy to make more blocks to make it larger).  The lay out features two blocks each of six different star blocks.  I did something just a little different with each of the two blocks of the same design, too.  Some are more scrappy while some use low-volume backgrounds or a combination of prints.  I really had fun with this one!  The Wall Hanging quilt version included in the pattern finishes at 19 ½″ x 26 ½″.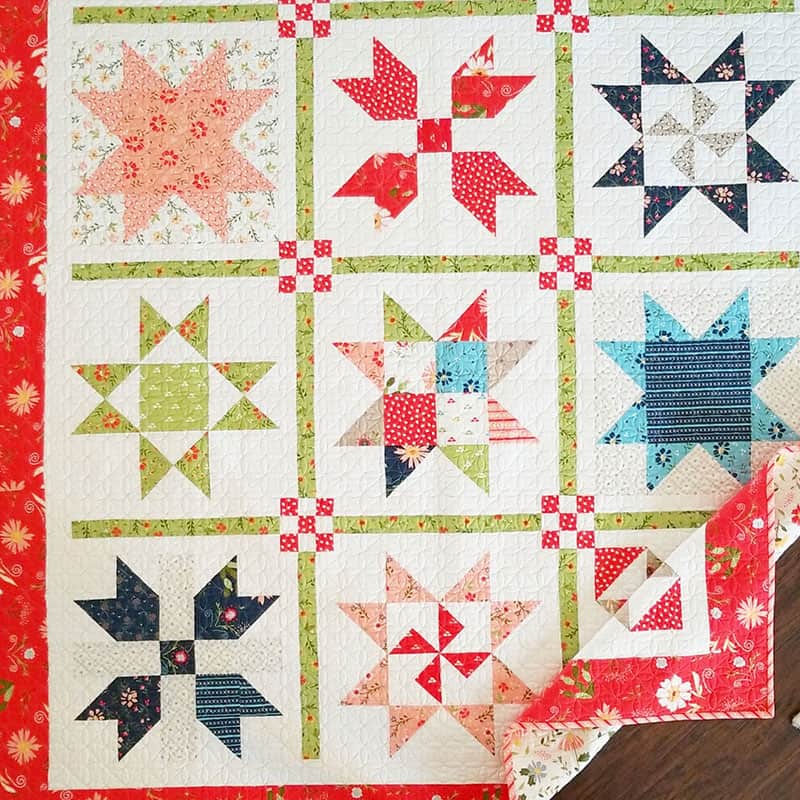 Another option with this fun pattern would be to make a 9-block larger Wall Hanging with the larger blocks.  So many options!  My Garden Stars Sampler quilt was beautifully quilted by my friend Marion who squeezed it in last-minute for me!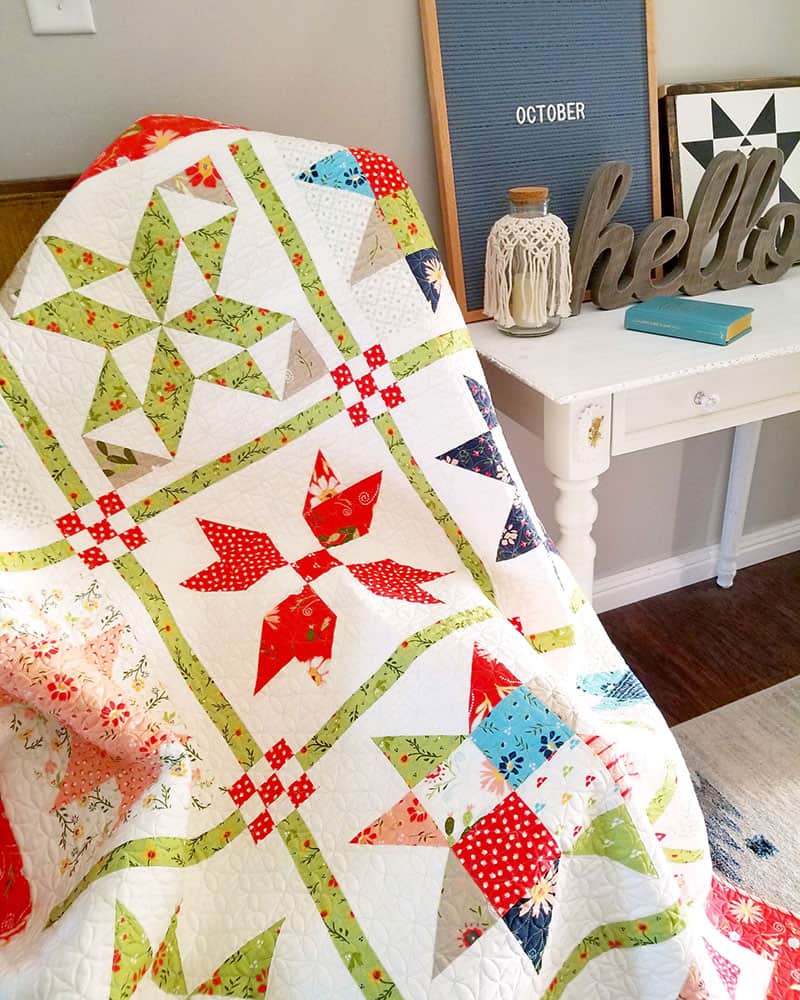 Another fun option with this quilt pattern is an option for shop owners.  The design makes a terrific block-of-the-month class for beginner and intermediate quilters to learn and perfect a variety of techniques.  There are a lot of fun options for shop owners related to teaching these techniques that I'll be sharing soon on the Moda Insider page and also at a Schoolhouse session at International Quilt Market next week.  If you are going to be at Quilt Market, be sure to come as we will have some fun giveaway prizes.  (Our session is at 3:45 p.m. in room 352D).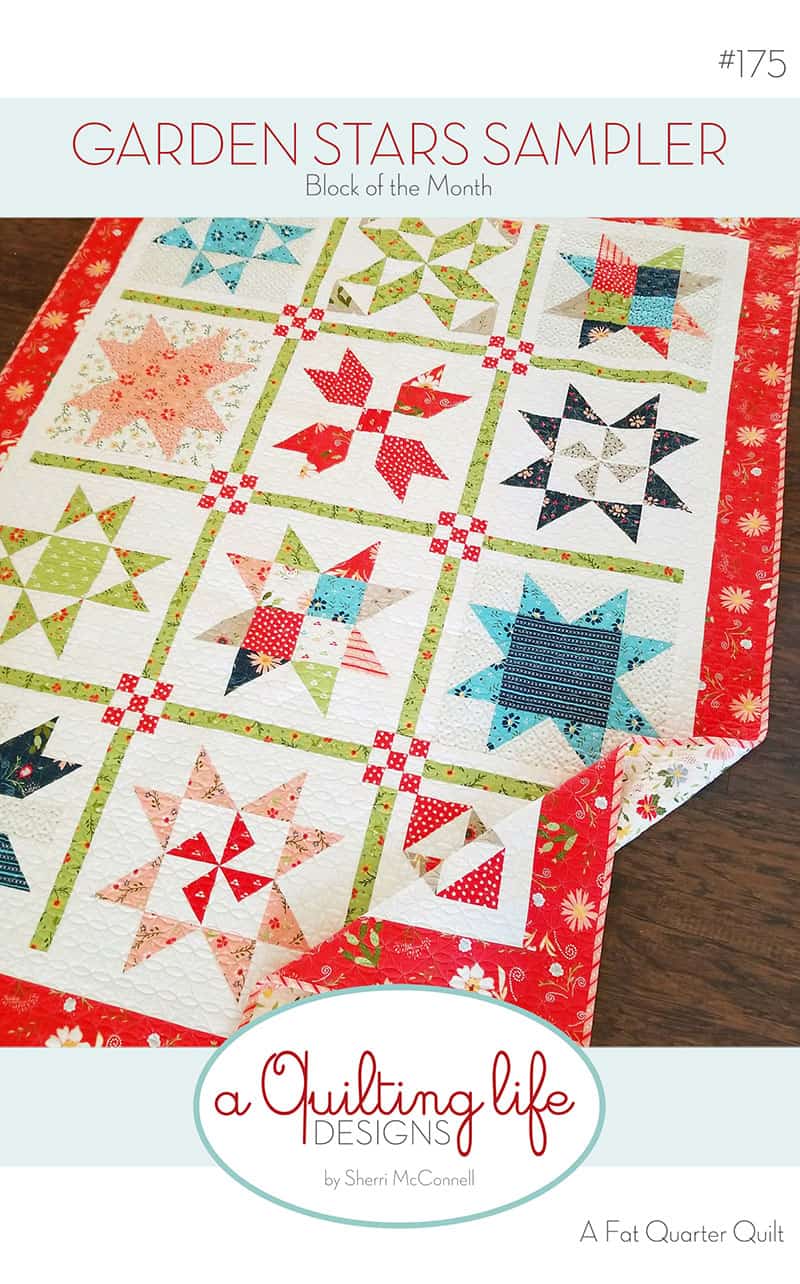 While of course I love this in our Walkabout fabrics, I'm going to make a Christmas version as soon as I get home from market. (My to-do list for after market is getting pretty long)!  I can't wait to see this revised in those colors.  This quilt would also be fantastic in Halloween, fall, or patriotic colorways.  It's just a really versatile pattern.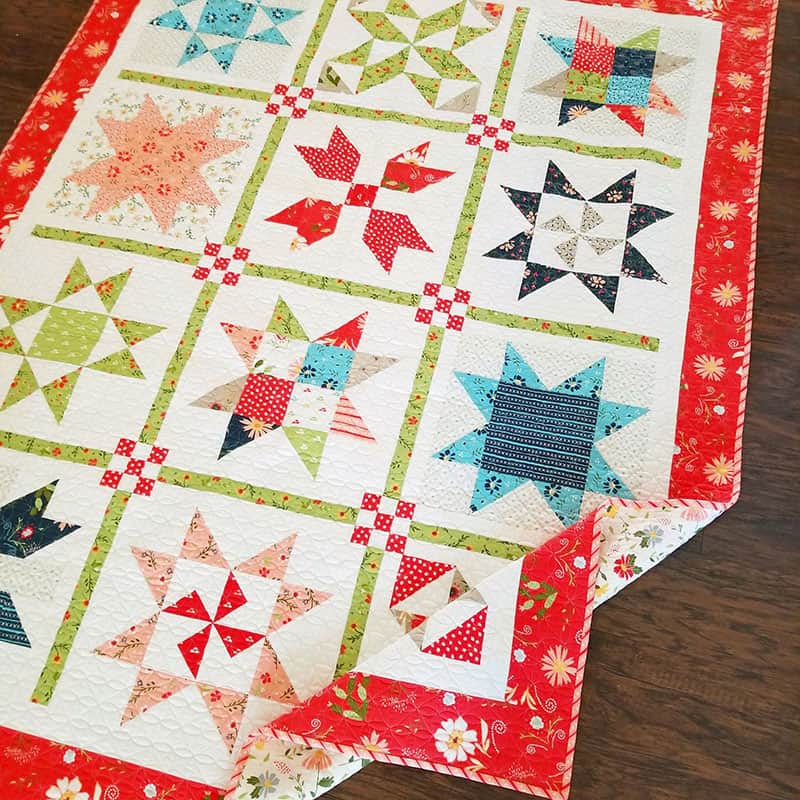 Patterns for the Garden Stars Sampler quilt are available now in my shop in Paper and PDF format with free shipping on the paper version for a limited time.  Find patterns here.  Oh…and I have another new pattern to share with you soon as well.  It's a design I previously published in a magazine that will now be available as a stand-alone pattern (it's actually in the shop now too if you want to sneak a peek…free shipping on the paper version of that pattern, too).
Happy quilting, and thanks so much for stopping by!