Hello and happy Saturday!  If you are new here, welcome to the Saturday Seven Inspiration for Quilters 48 post where I share fun things for quilters.  As you'll see, I usually can't stop at just seven things and end up sharing about ten each week.  Also, I can't believe that in just four more weeks I will have been writing this series for a year!  And, I plan to keep right on writing these posts for each Saturday.  With quilt market just around the corner, things have been busy around here to say the least.  On top of that we decided to get new carpet in our family room which meant I decided to paint the walls and baseboards in that room.  Everything is just about put back together now, and it's been worth all of the hard work.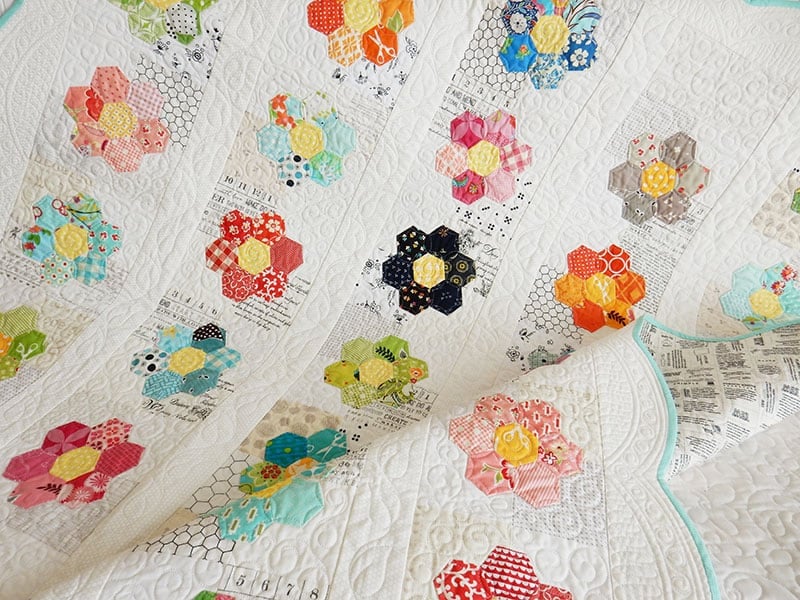 The "Flowers for Emma" patterns that I mentioned were coming soon are in the shop now!
Good Eats and Projects with Mini  Charm Squares
1.  I'll start out with the recipes this week!  Here are my favorites from around the web this week: Southwestern Beef Wraps (instructions for using a Slow Cooker or an Instant Pot with freezer meal directions as well); and these Slow Cooker Enchilada Stacks look amazing!  Both are on the menu this weekend!
2.  I don't know what it is about this time of year.  But I always want to make scrappy projects during the fall.  If you also love scrappy small projects, this post on 15 Mini Charm Pack Projects should give you some ideas to get started.  Read it here.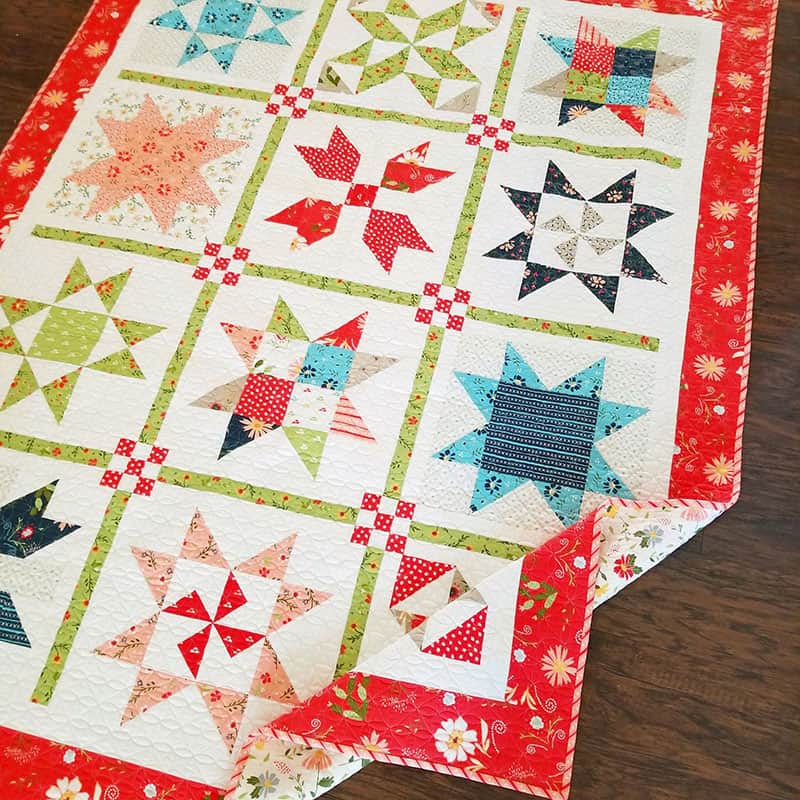 I shared the new Garden Stars Quilt Pattern on Thursday
Strip Quilt Tutorial and 6″ Block Tutorial
3. I love this Halloween Strip Quilt.  It would also be great in fall or Christmas fabrics.  And I can't wait to make some of these quilted circle potholders! I want to make them in all the fabrics.  Find the tutorial here.
4.  When I find fun block patterns, I'll often make up a sample and add it to my block bin.   I use our fabrics for these spur of the moment blocks so that when I have enough to put together, I will have a fun scrappy quilt.  You could also do this with Christmas or other holiday or seasonal fabrics. This week's Splendid Sampler block is a fun, easy pieced one that I've added to my list.  Get the free Radio Waves block pattern here.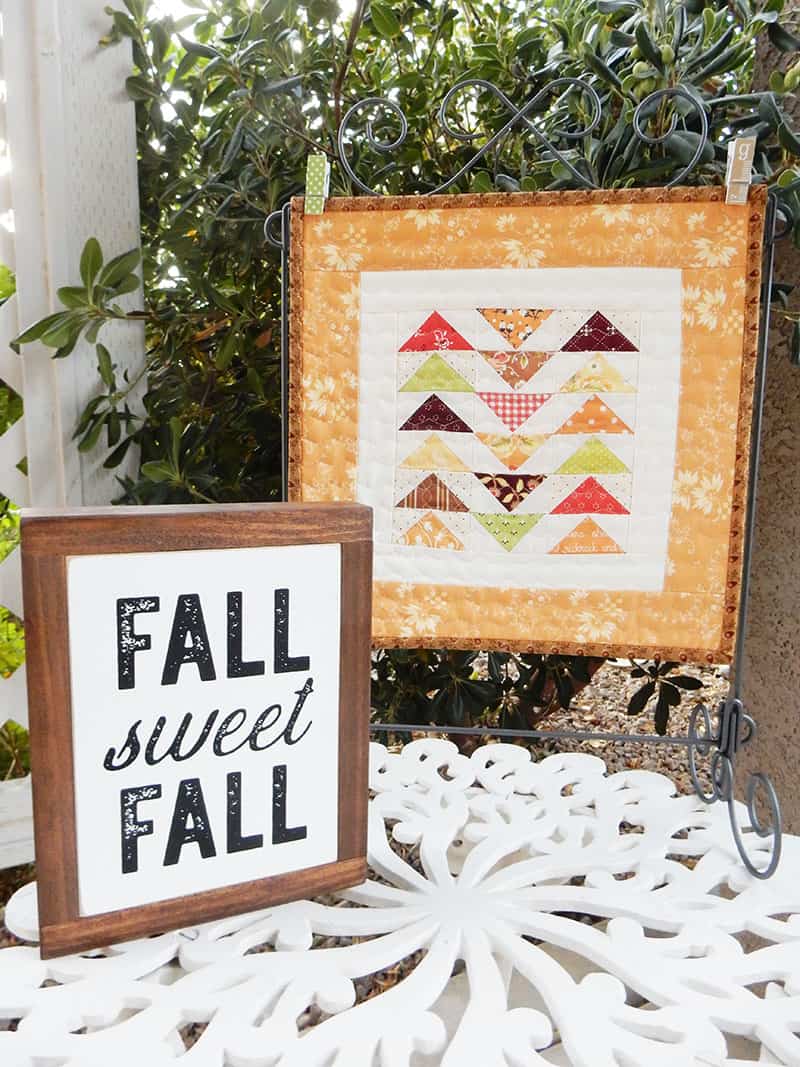 Find the Mini Flying Geese Quilt Tutorial Here
Quilt Shop Virtual Tour and Getting Ready for Fall/Winter Houseguests
5.  I love visiting quilt shops; there is just something amazing about being in a beautiful space dedicated to quilts, fabric, patterns and notions.  I'm sure most of my readers know this feeling.  I found this virtual tour of a shop I visited just a couple of years ago and thought you might enjoy a little tour.  It's truly a beautiful shop!  Find the virtual tour here.
6.  I loved this post on Preparing for Guests: 22 Things Guests Want.  With the holidays literally just around the corner, these are some great ideas to keep in mind.  And some of them are terrific ideas for home even with out guests!  Also, I think I'm going to try this cleaning card system to get caught up with cleaning before the holidays.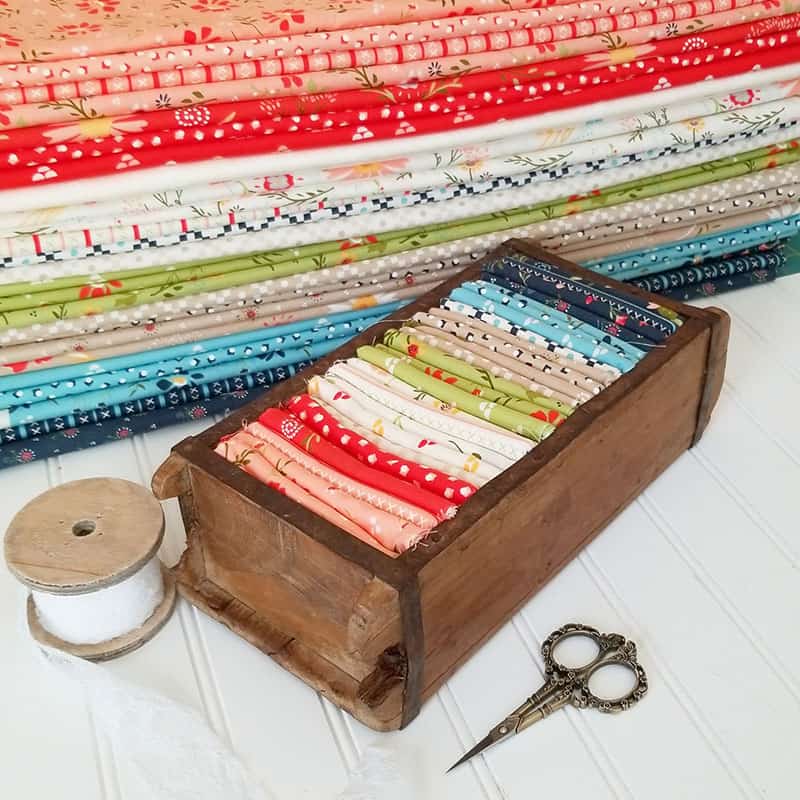 Paring Down
7. Last week we cleared everything out of our family room in order to paint before getting new carpet.  So many things aren't going back in.  It was such a great experience in reducing the clutter (not that I want to keep painting rooms just to get them clutter-free)!  But it's something to think about.     This post on "paring down" is along the same lines.  Read it here.
You can find all of the previous Saturday Seven posts here.  Have a wonderful rest of your weekend, and thanks so much for stopping by!
Happy quilting!