Hello and happy Monday. Today I'm super excited to share just a little more about our upcoming Balboa Fabric collection. Since I'm still sewing the new quilt designs, I thought today would be a great time to stop in and share some more details and close-ups of the Balboa Fabric Colors & Prints.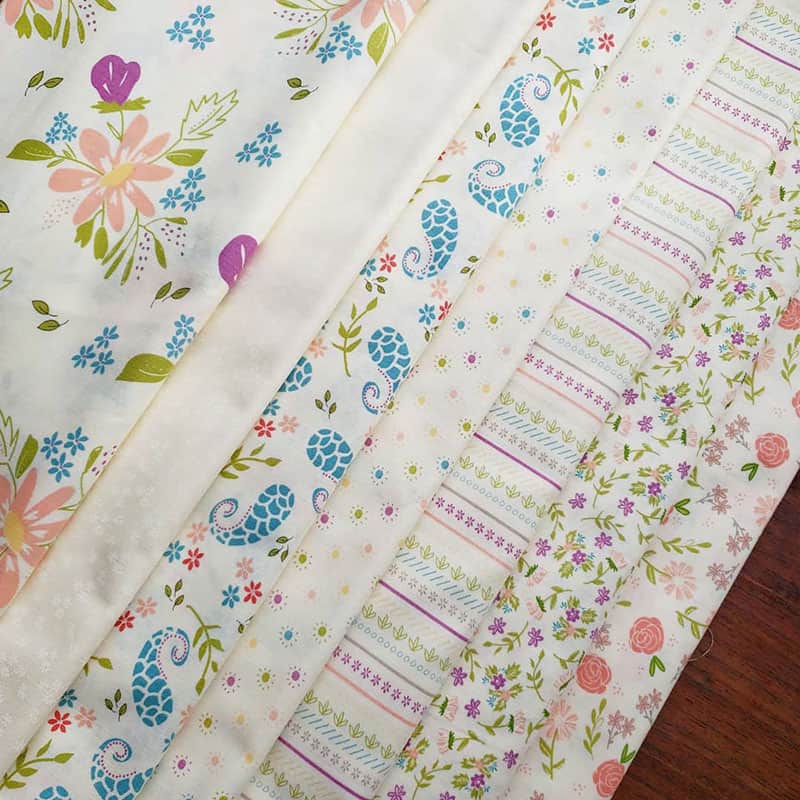 Balboa Fabric Colors & Prints
Low-Volume Prints
Chelsi and I both love sewing with low-volume prints, and we always make sure we have a good mix of them in each collection. These Balboa Low-Volume prints are really a fun group! Our large floral, our tone on tone, our paisley, our sun print, whimsical stripe, and two other prints are all included in this group. It's really a great mix, and I have bundles available for pre-order in fat quarters and in half-yards (Please note that these are pre-orders that won't ship until September). Fat Quarter Bundles are also in the shop for pre-order now. All of my pre-order fabrics offer free shipping for US customers.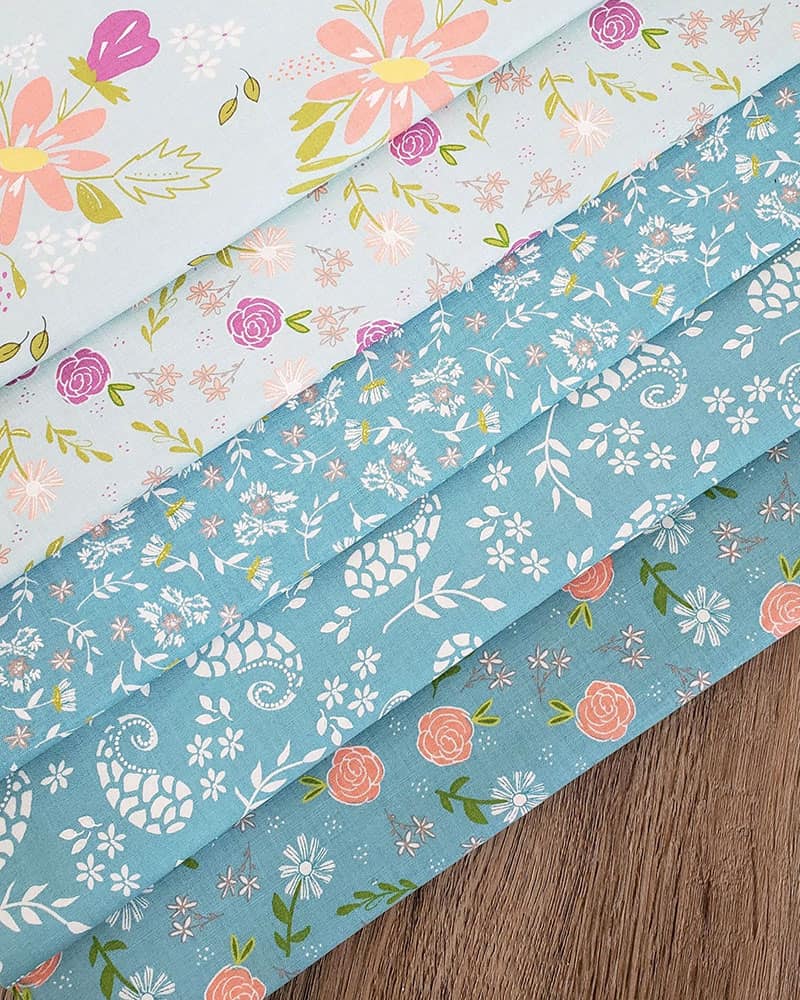 Blue & Aqua
Blue and aqua prints usually seem to be some of my favorites regardless of the collection, and this group is a great mix. Again, I love that we have a large variety of the prints available in these colors.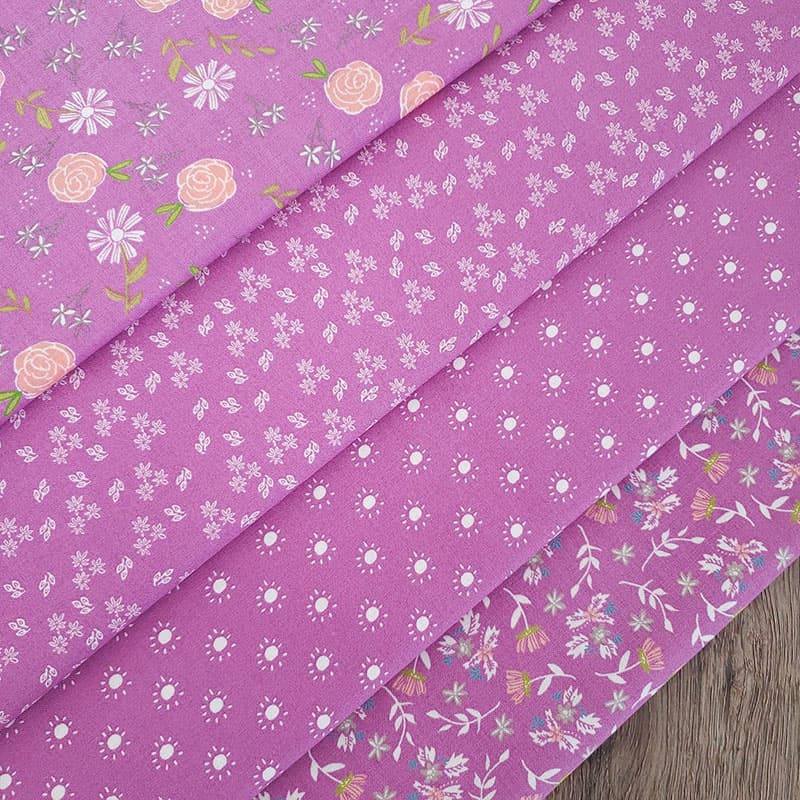 Orchid
We are sharing a new colorway with our Balboa collection, and it has been so much fun to have this beautiful orchid to sew with. It works beautifully within the collection and also pairs so nicely with so many of our other groups. We hope you'll love this new addition.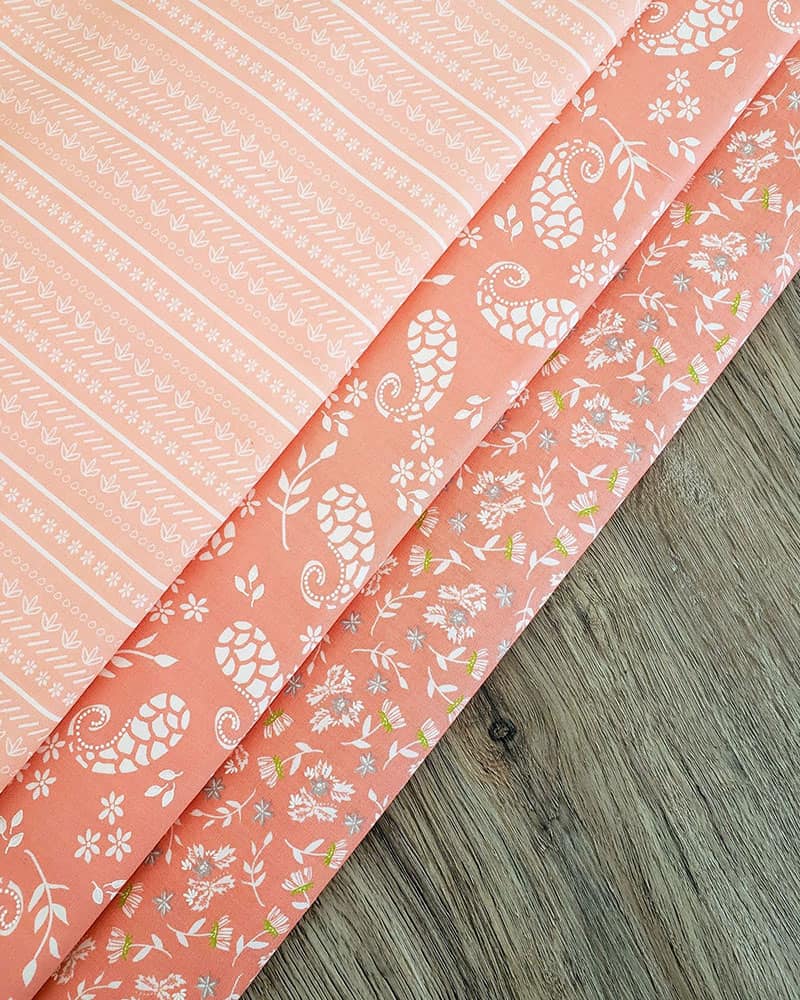 Coral
We've also included three of our prints in a soft and medium coral. This mix adds just the right touch of of this colorway to the collection.
Charcoal & Soft Charcoal
We love having these soft charcoal grey prints in the mix as well! And so of course we had to also include the darker charcoal mix. I have a pattern to share soon that uses these prints with some low-volumes–you're going to love working with both of these color stories together, individually, and along with the entire collection.
Greens
We're also just a little bit head over heels with these green prints. With a medium sized print and a dainty print, these two fabrics bring a variety of styles to your quilts and projects.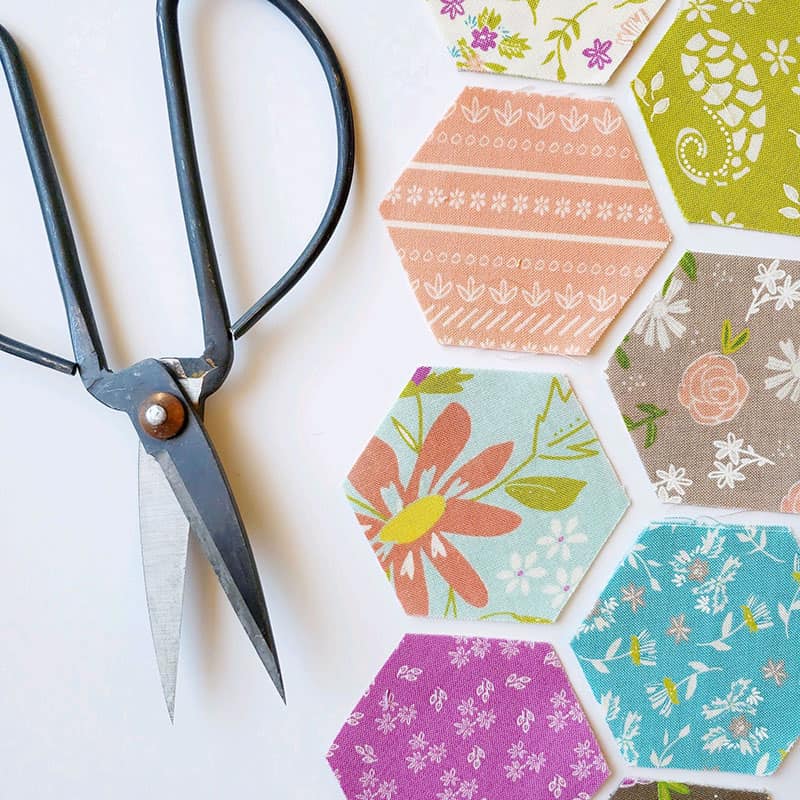 Balboa Honeycombs…
If you love Hexagons and English Paper Piecing, then these Balboa Honeycomb pre-cuts are going to add so much fun to your projects! These are pre-cut and perfectly sized to work with hexagon papers with 1″ sides. I have a brand new pattern to use with these as well…just can't wait to share it with you! I'll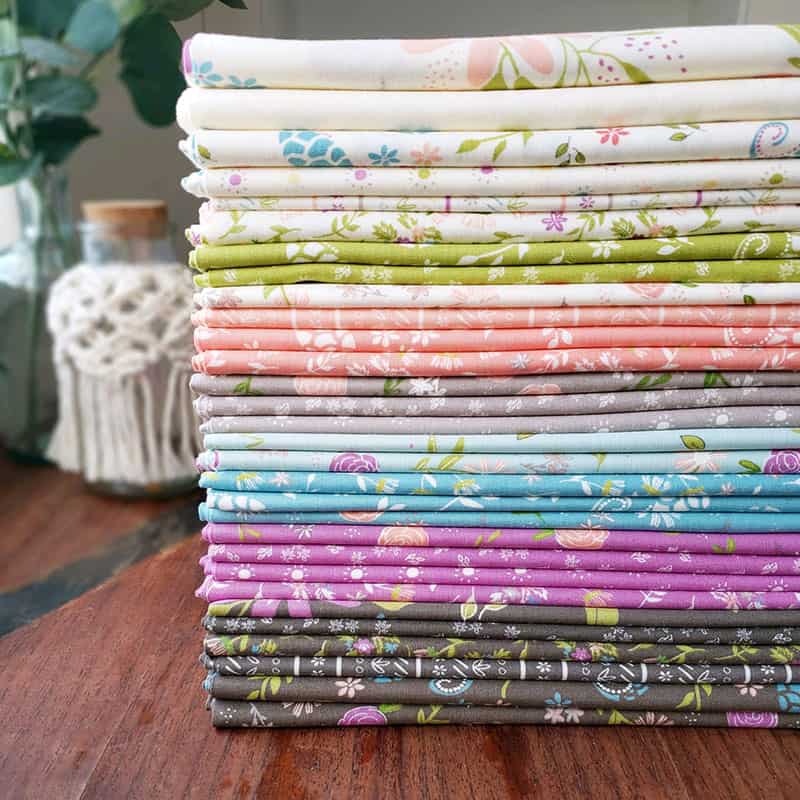 Balboa Fabrics…
I hope you've enjoyed seeing these close up photos of the Balboa Fabric Colors & Prints. If you missed my initial post about this upcoming fabric collection, you can find it here.
Happy quilting, and thanks so much for stopping by!