Hello friends, and happy Block Heads Wednesday! Happy September as well. I simply cannot believe another month has come and gone and that we are officially on to September with fall just around the corner. Today I'm happy to be sharing Moda Block Heads 3 Block 34 which has a LOT of bits and pieces included. Don't worry, though, I have some tips and tricks to share for this gorgeous block.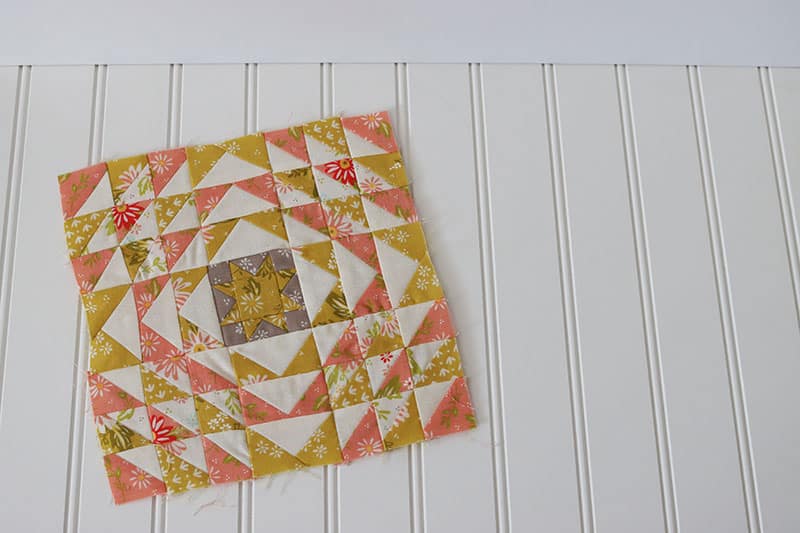 Moda Block Heads 3 Block 34
Today's block has 35 half-square triangles, 16 flying geese (four of them very tiny), and five squares (four very small)! I don't think I've ever made a star as tiny as the one I made for this block (and I made the 8″ block). And while this week's block isn't entirely perfect, I'm super happy with it. And with quilting that's what matters.
Block 34 Video
Watch this week's block video above where I share a little bit about this week's block and some of the methods I used to make it just a bit easier to put together.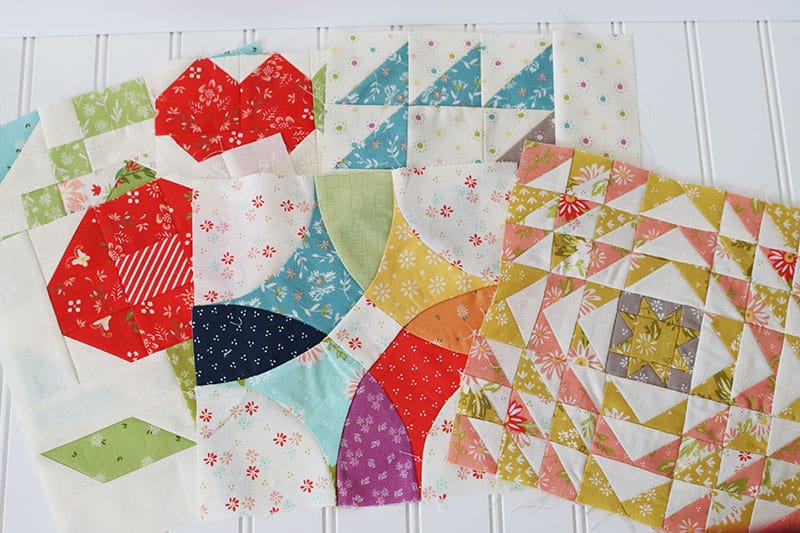 Block 34 Links
Block 34 Tips & Tricks
I used 1″ Finished Triangle Paper for Charm packs for my half-square triangles. (I made the 8″ block).
And I used Bloc Loc Flying Geese rulers for the two different sizes of flying geese in the block. (For the 8″ block you'll use this size for the center flying geese and this size for the larger flying geese).They make it so much easier, especially when working with really small pieces.
Finally, I did press a good many of the seams open in order to reduce bulk and keep my block more flat. You can see the back of my block in today's video.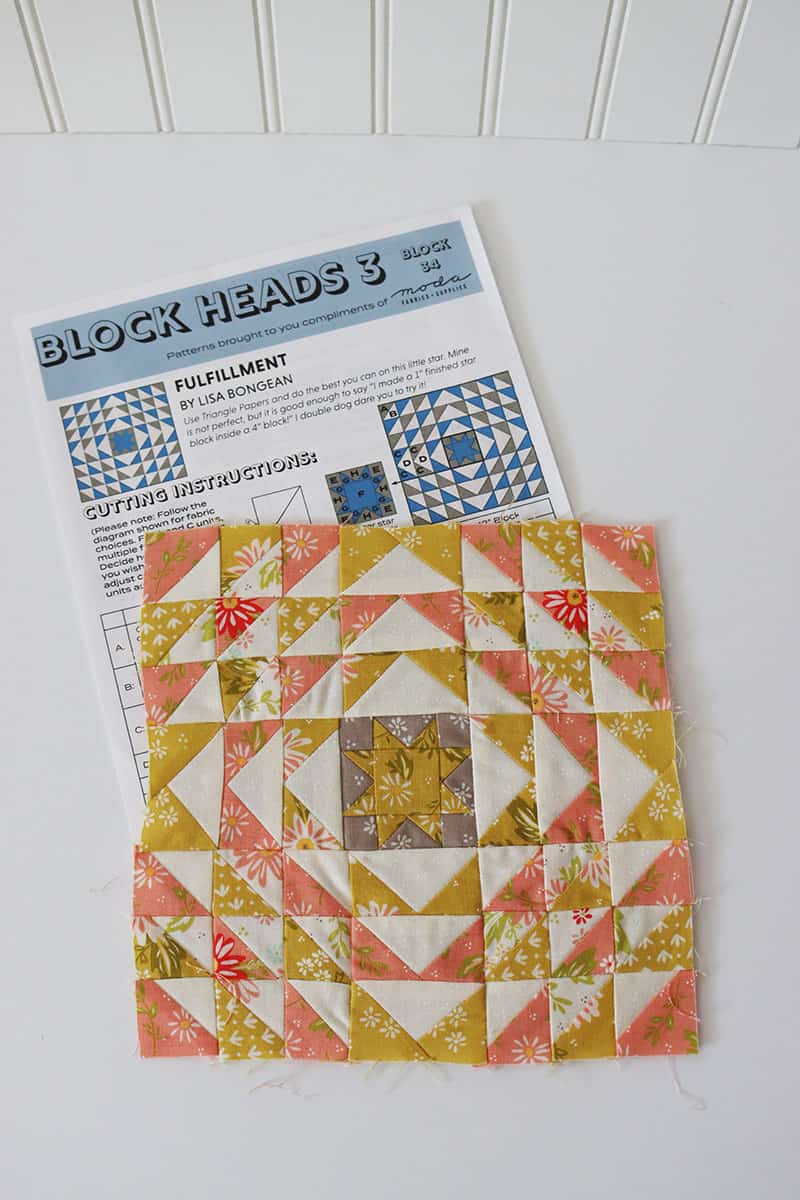 Moda Block Heads 3 Designers
Be sure to visit the other Moda Block Heads 3 Designers to see what they are up to this week. You can find them at the links below.
Something Fun this Week: $5 Pattern + Scrap Bags
Now that I've finished up most of my Happy Days quilt sewing (except for a few things that got added to the list as I was sewing along), I have some Happy Days Scrap Bags listed in the shop. Scraps range in size from 1″ x 13″ to 6″ x 13″ and quantities are limited 🙂 You can find them here. And, I decided to join with many of my fellow Moda designers offering a monthly $5 pattern. Because I'm missing the ocean so much, this month's $5 pattern is my Waterfront quilt. Find it here in paper or PDF.
Happy quilting, and thanks so much for stopping by!