Now that the holidays are just about over, it's time to start cleaning up and getting ready for a new year. As quilters, we not only have beautiful Christmas quilts to put away, but we most likely also have handmade ornaments, table and bed runners, pillows, wall hangings, and kitchen accessories like pot holders and towels. So today I'm sharing my best tips for storing Christmas Quilts and Décor. I hope you'll find useful ideas and helps for safely storing and organizing your cherished handmade Christmas items. And be sure to read through to download my free printable Christmas Storage Décor list.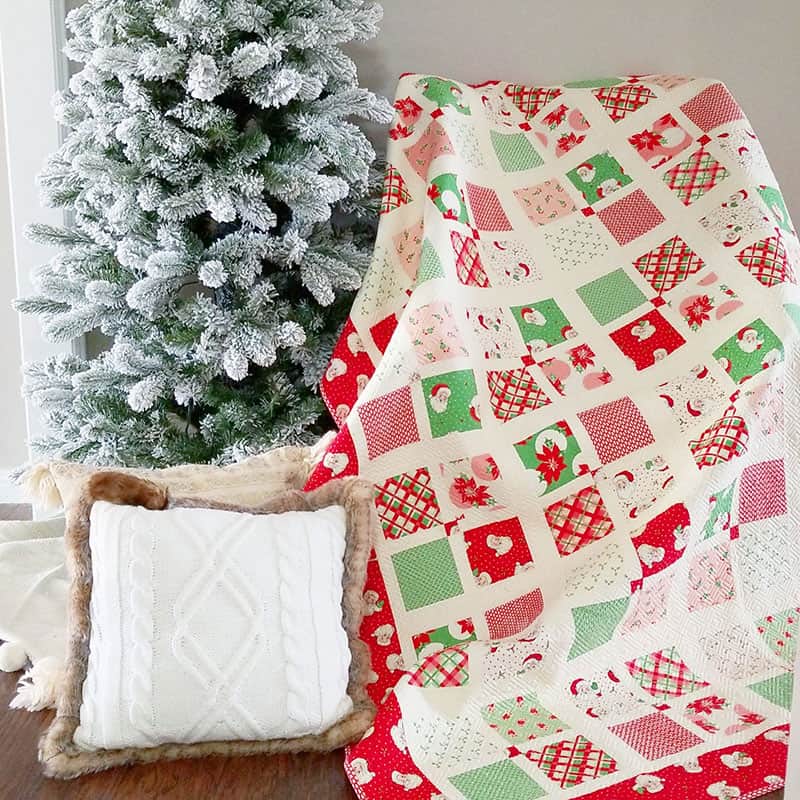 Best Tips for Storing Christmas Quilts & Décor
1. Take Pictures
If you have areas of your home where you absolutely love your Christmas décor, it's a great idea to take pictures so you can repeat the layout in the coming years. I've even taken pictures of where I placed quilts on my quilt ladders if I really liked the mix of prints and patterns. I have had years when I meant to do this and didn't and really wished I had. It's a simple step, but it can really help when decorating the next year. Another idea is to add details about where to place things in your storage notes.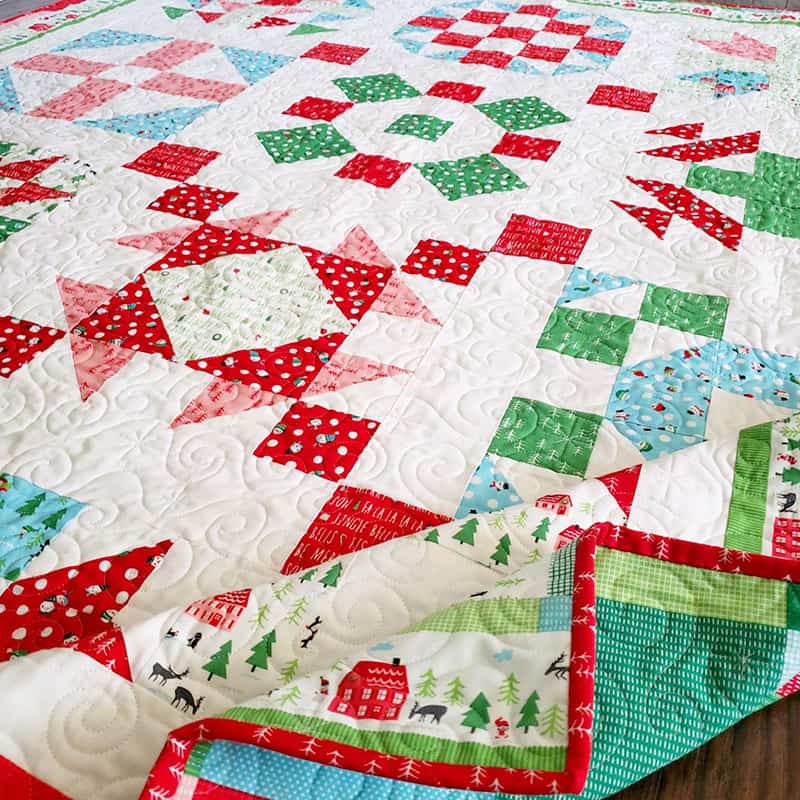 2. Gather Everything in One Spot
While this step might seem unnecessary, it really helps in preparation for the following steps. When taking down the Christmas décor, it really helps to put everything in one place. This lets you get a great visual of everything you have. And it leads easily to the next step in the process, getting rid of things you might not need for coming years.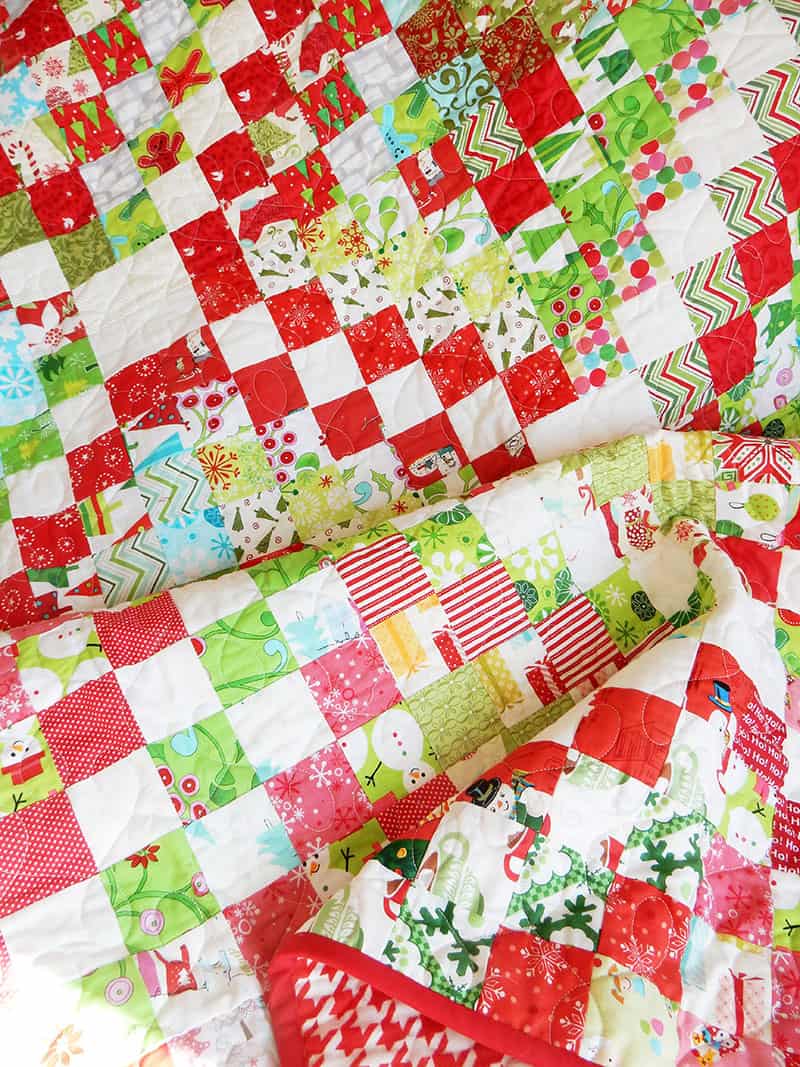 3. Purge
While I try and purge old décor while I'm putting things out, sometimes it's easier to make a decision after the holiday. I go through everything that didn't get put out for the year and decide if it's worth storing or if there is someone I can gift it to. If not, I'll add it to my donate pile. It's really important to purge before storing décor from the year because it can keep you from having to purchase more storage bins.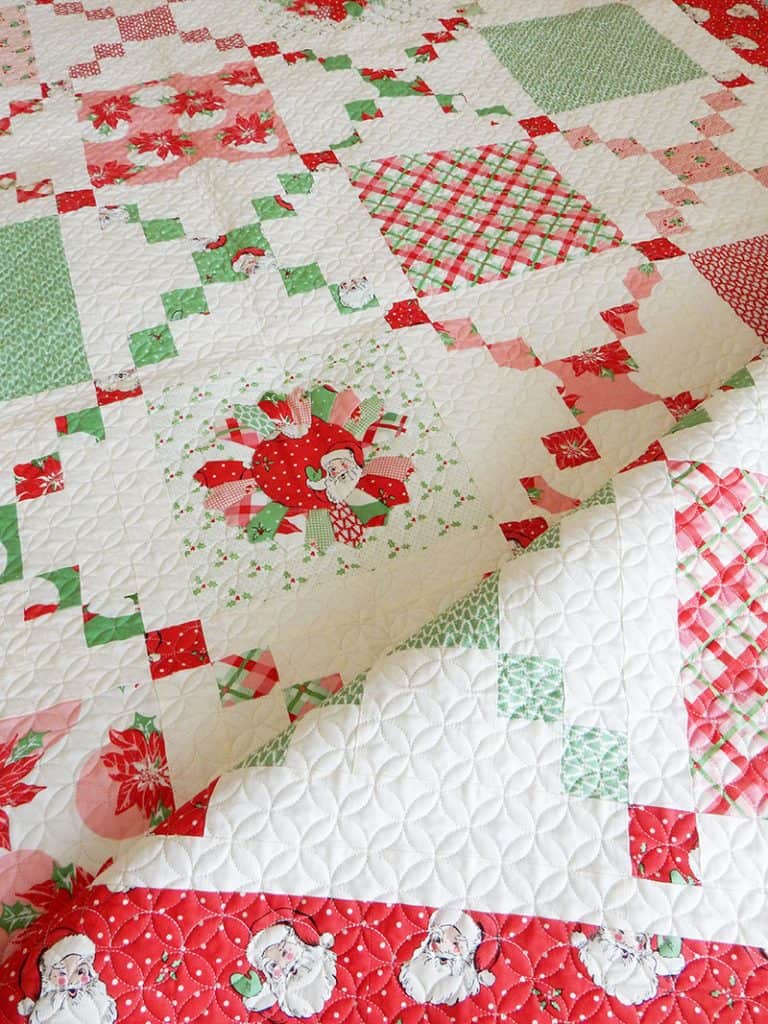 4. Sort
At this point, I'll divide my quilted Christmas décor into categories: bed quilts, lap quilts, table and bed runners, pillows, wall hangings, quilted ornaments, quilted stockings, and kitchen accessories like pot holders and towels. I really like to store like items together because it makes it so much easier to put everything out the next year.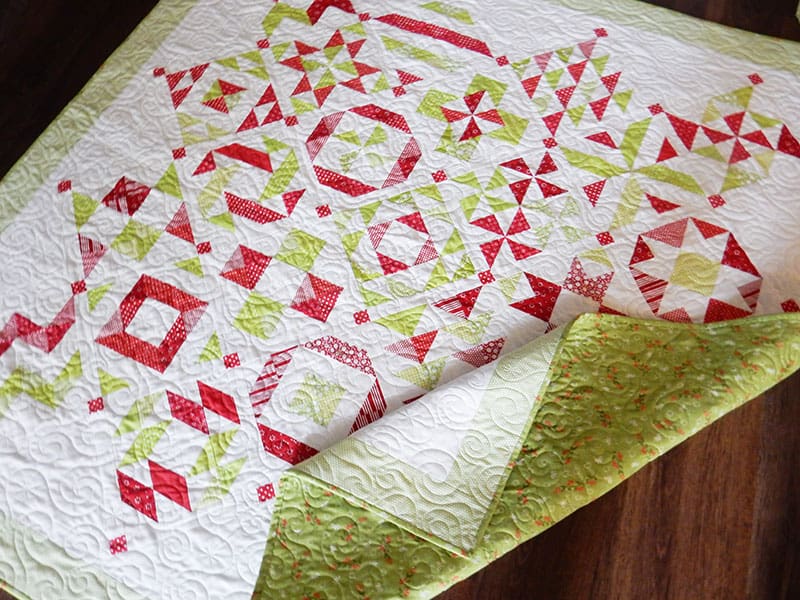 5. Store
Now you'll need to decide on storage for all of your handmade Christmas décor items. I don't like to put a lot of these items in plastic bins and boxes with airtight lids because I worry about what the plastic might do to the fibers in the long run. Baskets and bins without lids are a great alternative. You can simply place a cotton sheet or pillowcase on top to keep dust out if you're able to store indoors.
I have an antique trunk where I'm able to store nearly all of my quilted table runners, small decorative wall hangings, and stockings. I also keep quilted Christmas ornaments and some smaller pillows in this space. If you run out of room for storing pillows, remove the pillow forms to use with other pillow covers throughout the year. I also use extra dresser drawers for storing some of these items. Bed quilts, lap quilts, larger wall hangings, and pillows are stored on a closet shelf that holds Christmas quilts. I try to fold them differently each year to prevent wrinkles from setting in.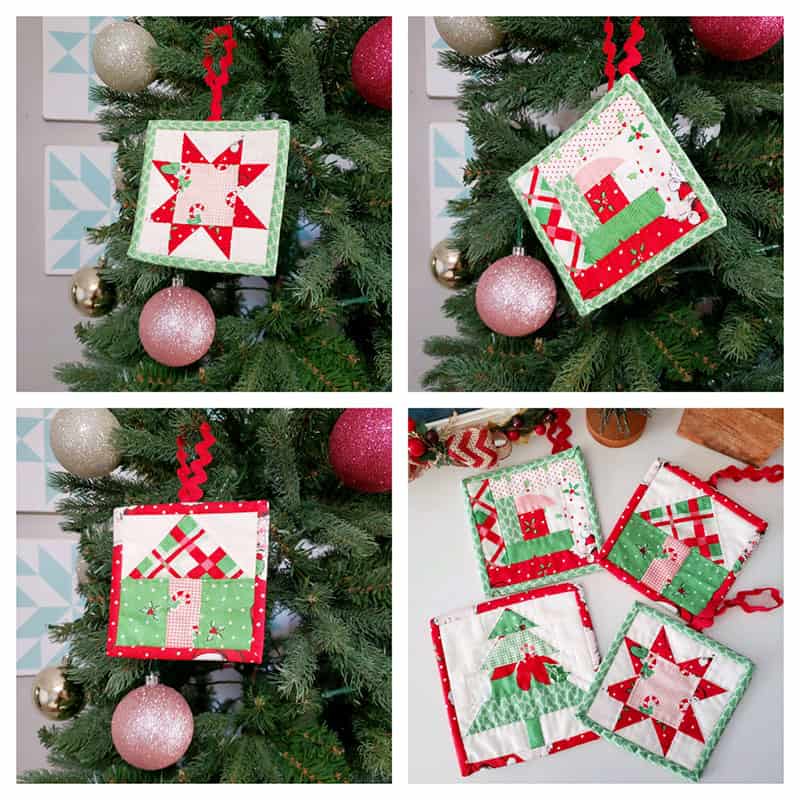 6. Label & List
If you've used baskets and bins for storing any of your quilted Christmas décor, you'll definitely want to label them at this point. My preferred way of keeping track of where everything is, however, is a printed list of my décor, favorite places to use them, and their storage locations. This has been especially helpful when I've stored items in not-so-obvious locations in our home. I have fun Christmas pot holders and dish towels that there just isn't room to store in the kitchen during the off-season. These are stored in a bin that I'm able to keep on a top shelf in our pantry
If you'd like a free PDF of the Christmas Décor Inventory List I use, find it here or click on the button above. Print as many copies as you need for the items you have. If you have a lot of Christmas Décor, you might want to print a page for each category.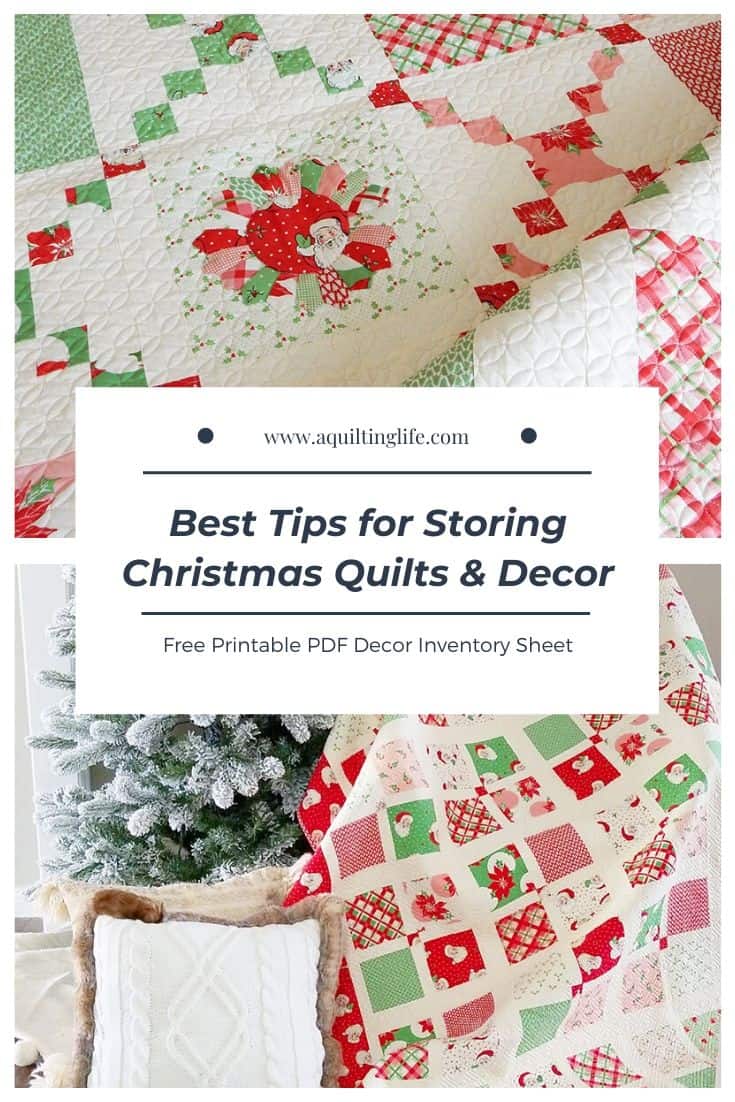 7. Make a List of Projects to Make
While putting your Christmas quilts and quilted décor away, you might think of something you'd like to make in time for next Christmas. This is a great time to add those projects and ideas to your bucket list of projects so you don't forget during the year.
I hope you've enjoyed this post with my best tips for storing Christmas quilts and décor! If you have any helpful ideas to add, I'd love for you to add them to the comments section on this post.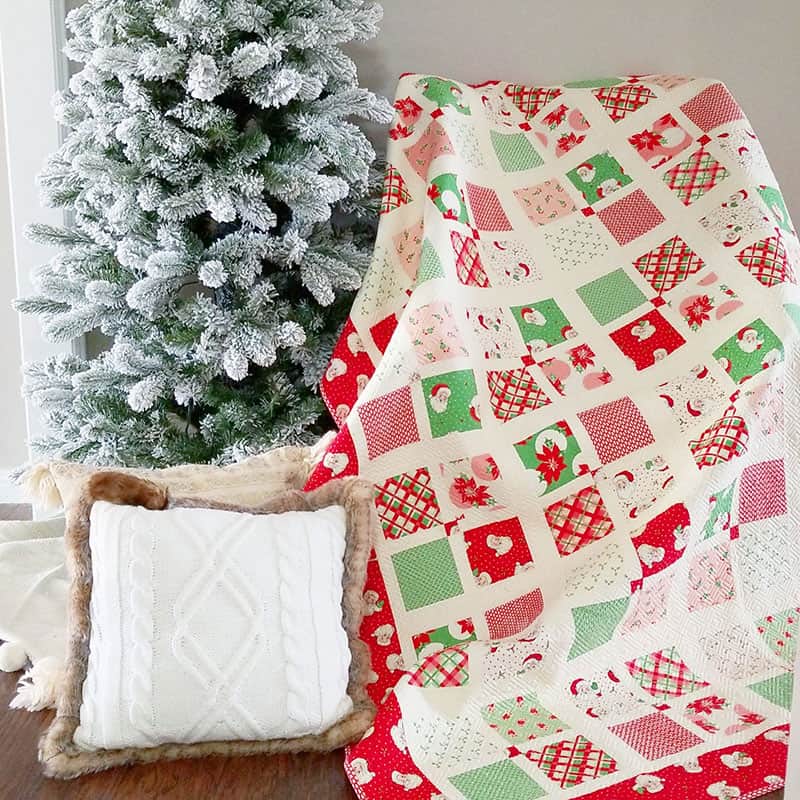 Happy organizing…happy quilting, and thanks so much for stopping by!