Hello and happy Wednesday!  And welcome to another Wednesday Moda Block Heads post!  This week I'm sharing Moda Block Heads 2 Blocks 19 & 20.  We are still on the two-block-per-week schedule, and since they are small blocks they go together quickly!  This week's blocks are by Betsy Chutchian and Stacey Iest Hsu–both such amazingly talented and creative women with such sweet personalities.  I'm grateful to know them both!
Since I used so many navy prints in my last set of blocks, I decided to use some of my brighter prints this week!  All of this week's fabrics are from our upcoming Walkabout collection which has quickly become my favorite of our collections (although Clover Hollow runs a close second)!  Betsy's block, "Rocky Road to California," is on the left, and Stacey's "Go Fish" is on the right.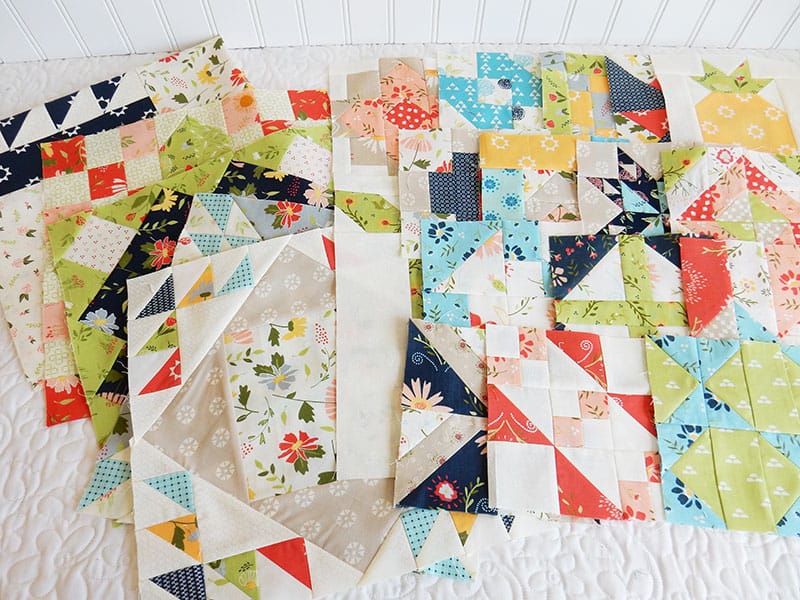 With twenty blocks now pieced, I'm loving the collection more and more each week! The addition of some more red and coral this week really helped to even out the colors a bit, although I think I'll still need a bit more of those shades.  And I'm feeling like it's time to add some more yellow into the mix, too!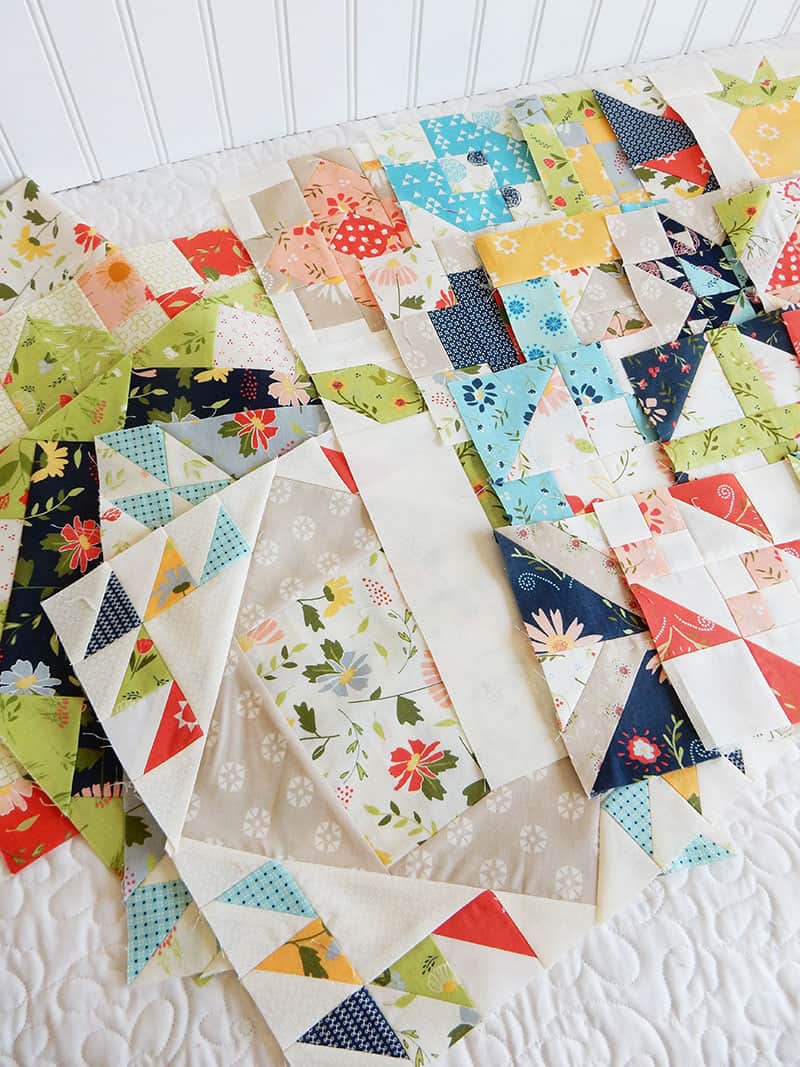 Moda Block Heads 2 Blocks 19 & 20 Links: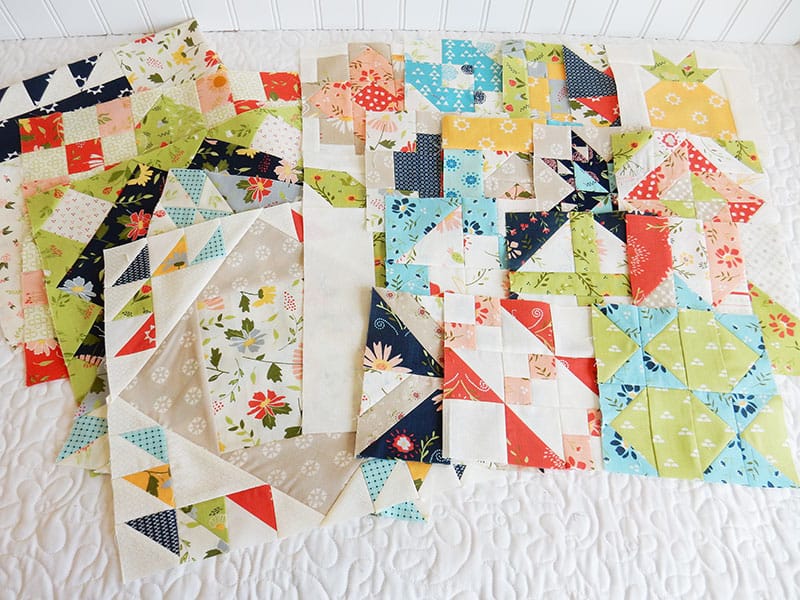 And Find the other Moda Block Heads 2 Members here: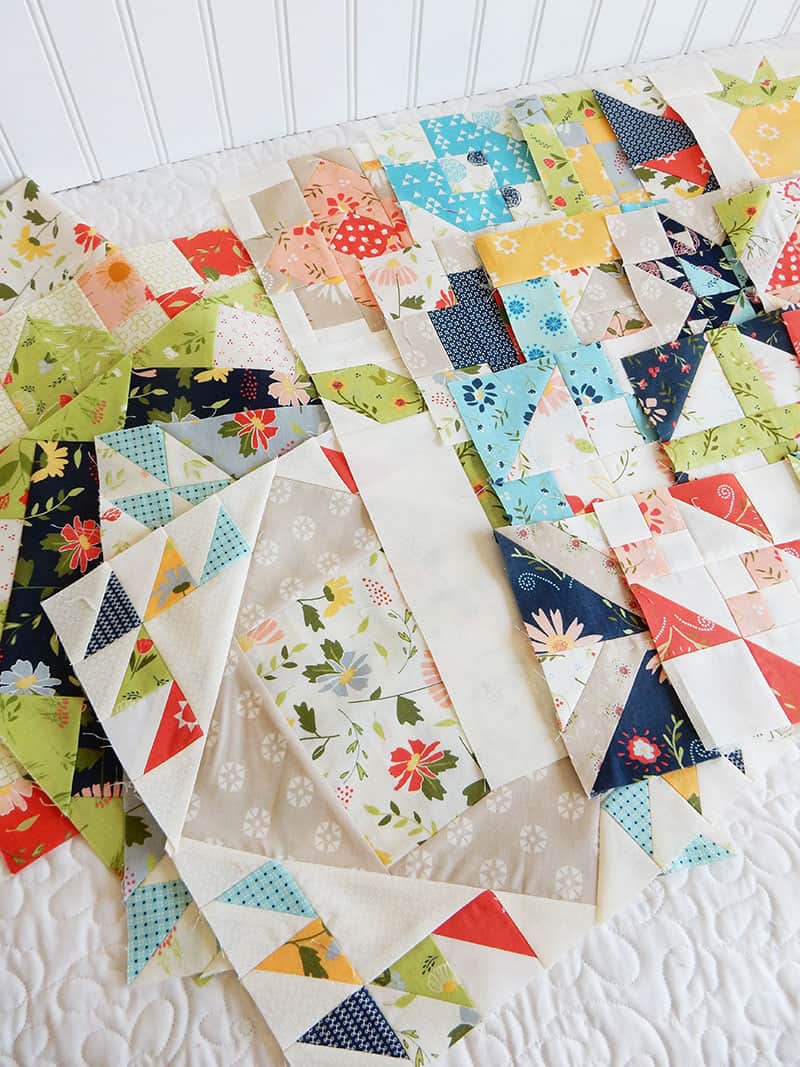 Do you have a favorite block so far?  Every time I think I have one, another one takes its place.  I just feel like this is going to be one amazing quilt with all of these terrific block designs!
Fun Stuff:
If you're quilting along and would like to add some of our fabrics into the mix, I've added some new smaller fat quarter bundles in the shop.  These bundle mixes have fabrics from a variety of our collections.  Find them here.
Happy quilting along with the Moda Block Heads 2 Blocks 19 – 20!  Have a great day!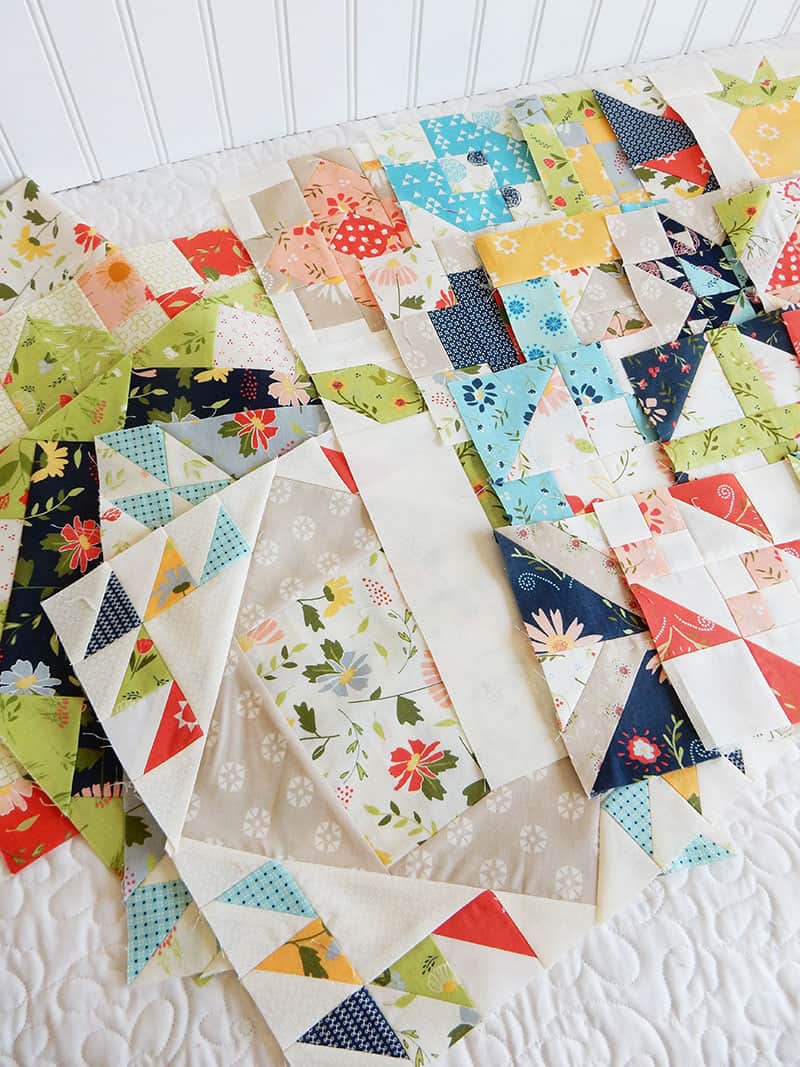 Thanks so much for stopping by!