Hello and happy Monday! Today I'm sharing my barn block quilt pattern finish. I used fabrics from our three most recent fabric collections for my blocks and background (fabrics are from Clover Hollow, Walkabout, and Harper's Garden). I've been trying to finish up some works in progress over the next couple of weeks before our next collection arrives for sample sewing, so it felt great to get a finish!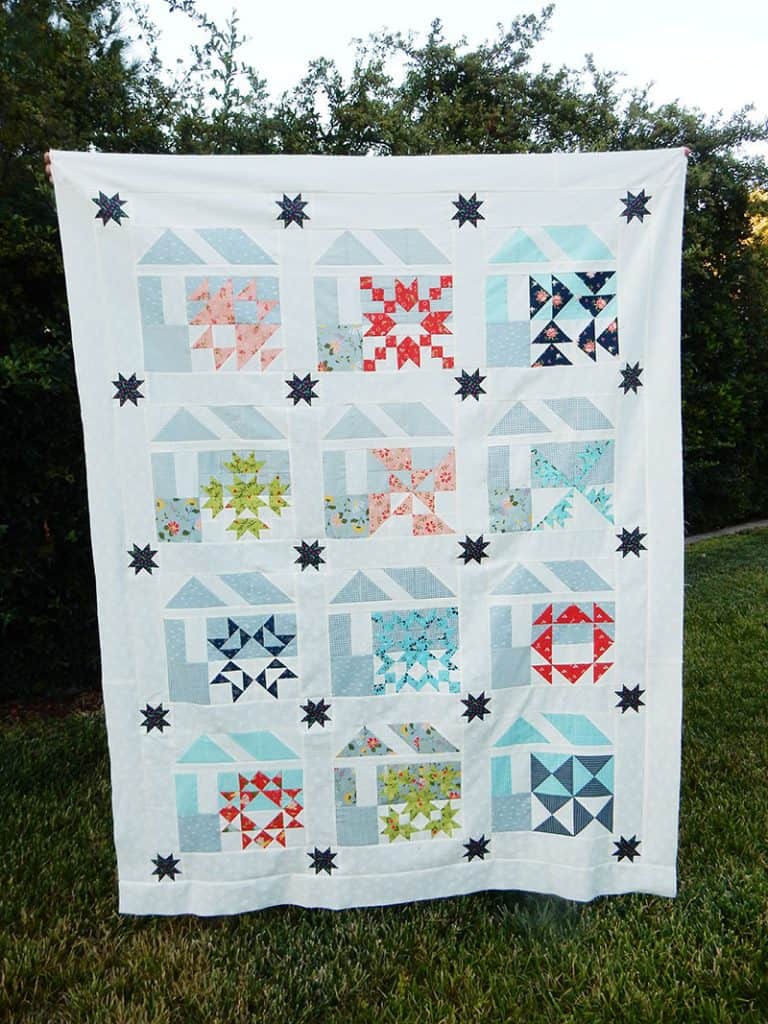 I last posted about the blocks in this quilt here, right before all of the quilt market craziness began. I knew this was a quilt I wanted to finish up as soon as I had a minute! I started sewing stars last Monday, and I finished adding the final border just as the sun was starting to go down Saturday evening. I'm so happy with how it turned out! The blocks were fun to make each month over the past year.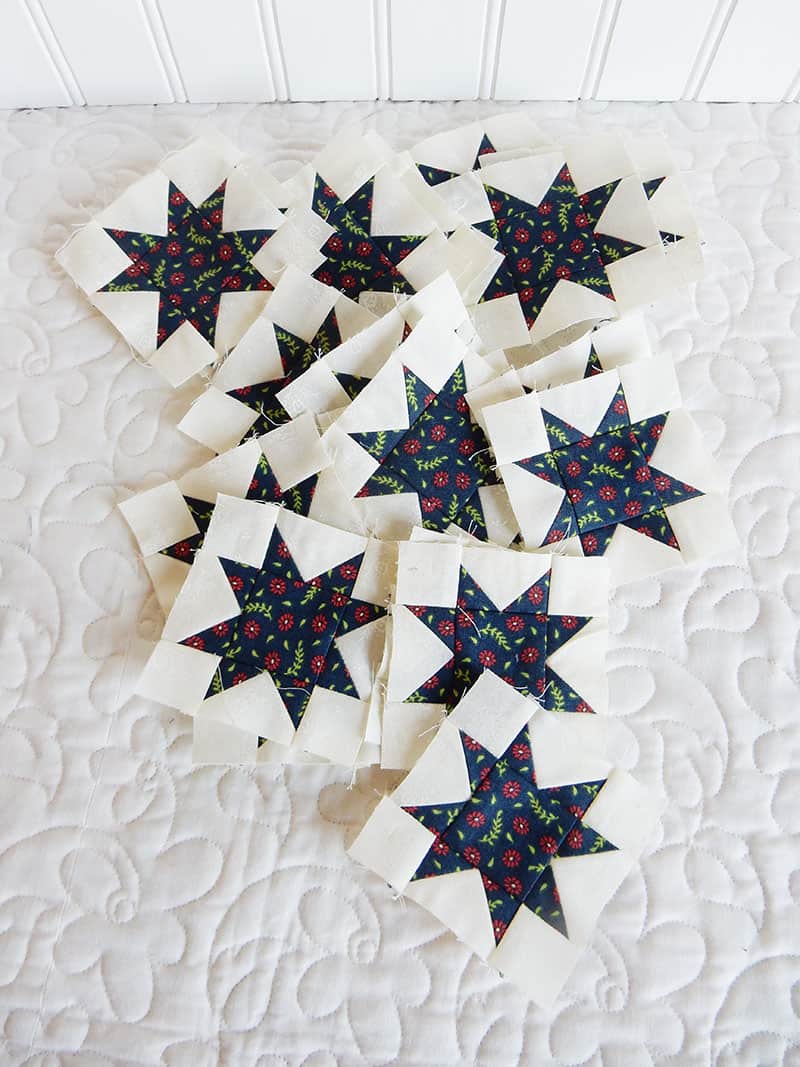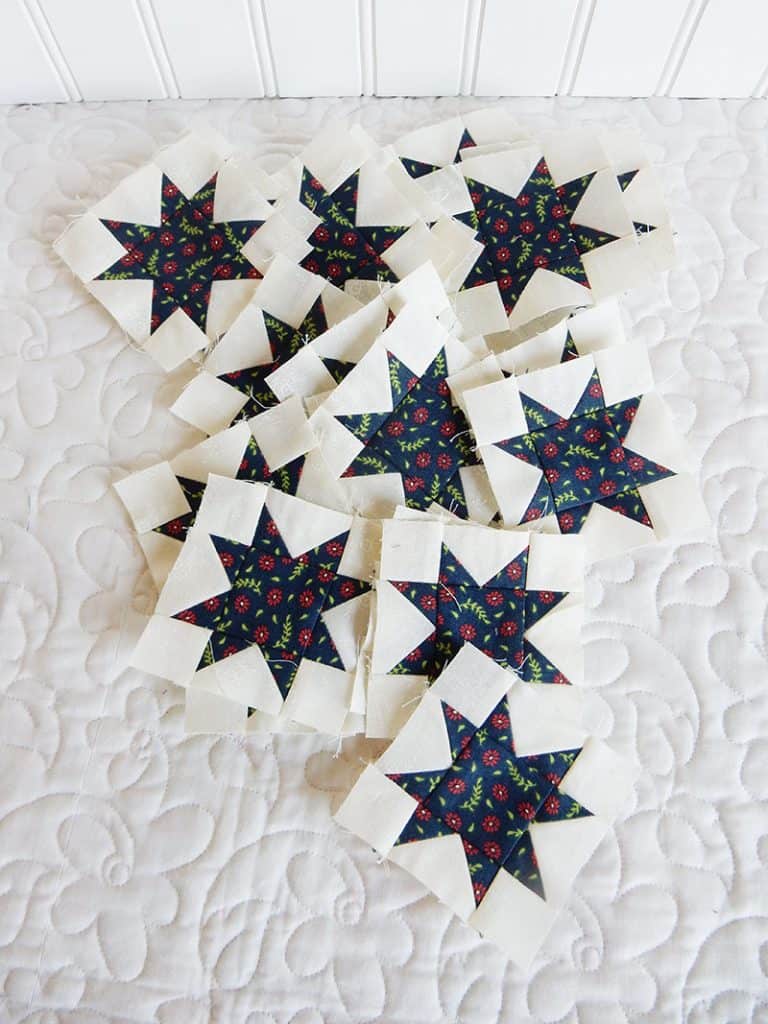 I think the most time-consuming part of the quilt was making the sawtooth star sashing blocks at the end. But they sure do add a lot to the finished quilt!
Barn Block Quilt Pattern Details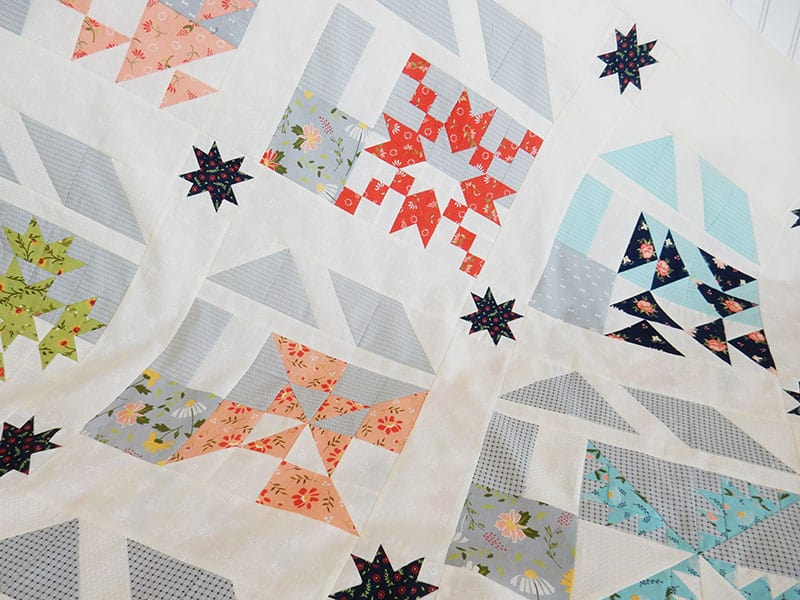 I almost always put my at least one of my favorite blocks in the top row when making a sampler quilt. This time there were lots of favorite blocks. And I love finishing a quilt that I worked on for over a year. It has such a journal-like quality to it!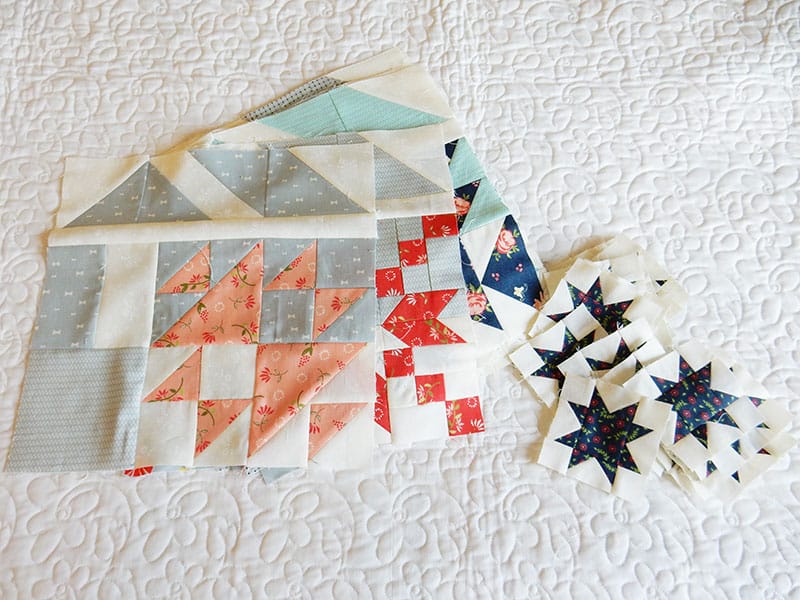 Now I'll be working on another work in progress and hope to have a finish by the end of the week. I loved this setting so much though, that I might start some more of these tiny stars and use this same setting for the next work in progress. We'll see! They were pretty time-consuming!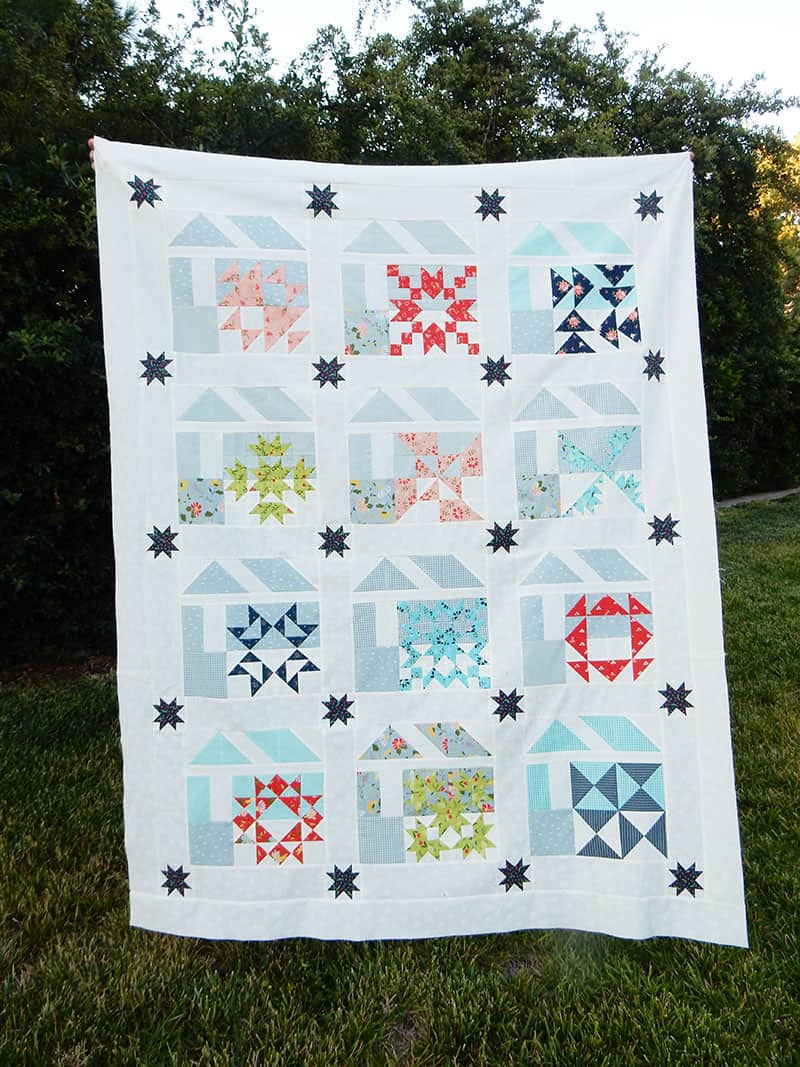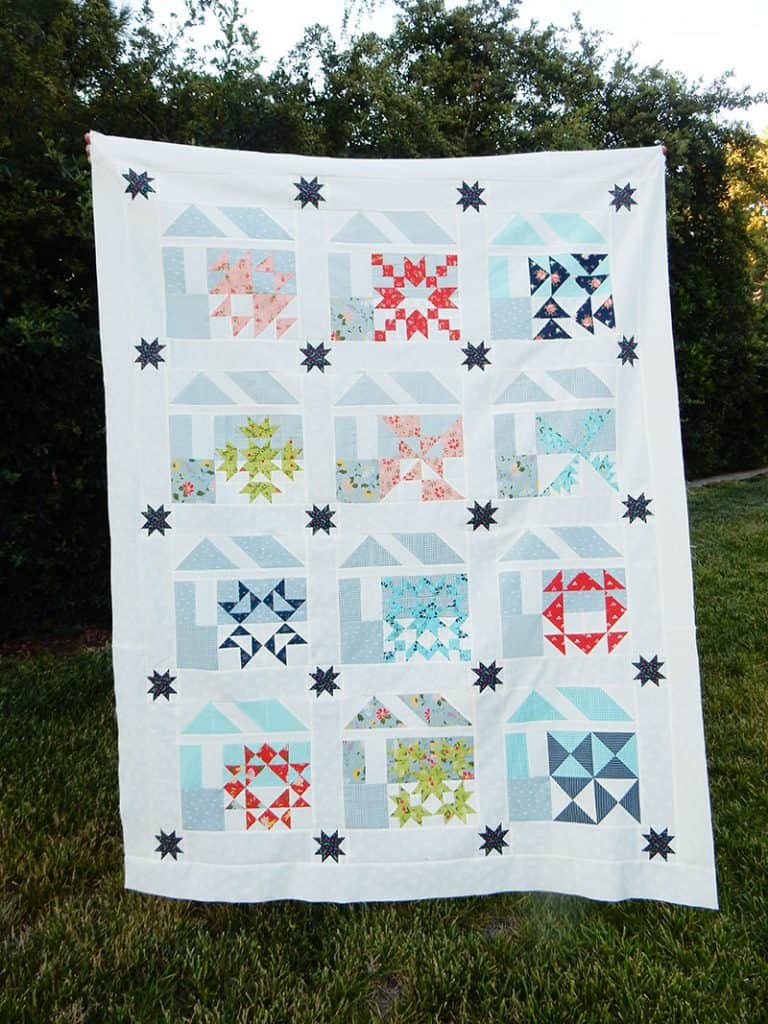 And this one is already off to the quilter! She has quite a few quilts ahead of this one, so I'll try to be patient waiting for it! I sure love this barn block quilt pattern! Wouldn't it be fun in a Christmas version…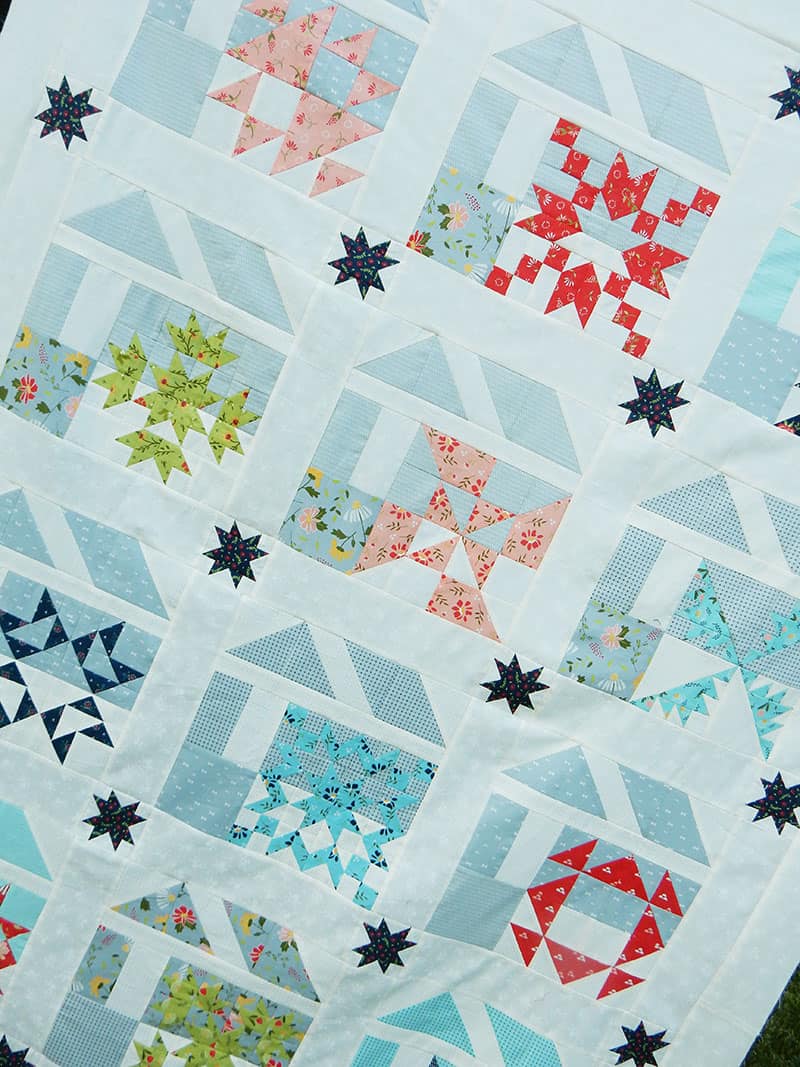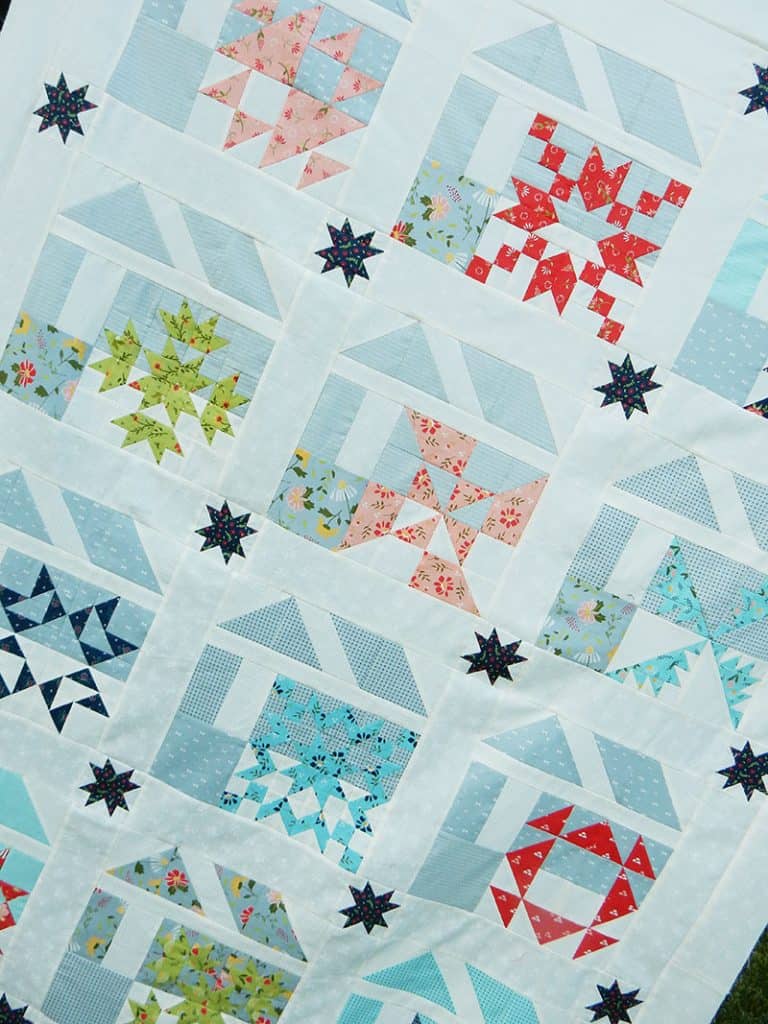 Happy quilting, and thanks so much for stopping by today!