Hello, friends, and happy Monday. I hope you had a wonderful weekend! I know the month is nearly at the half-way point, so I thought I should share my April Goals + March Finishes and give you a few project updates for the things I can share. I made a goal at the beginning of the year to make sure and post about projects and finishes at least a month–so far, so good!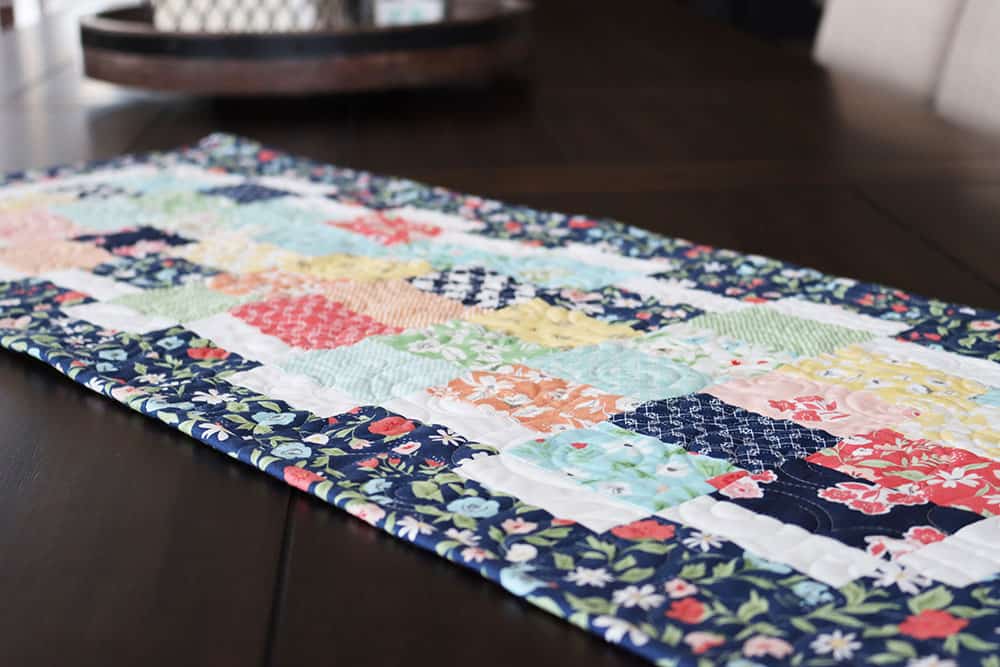 April Goals + March Finishes
I have a lot of sewing to do in April. But I did pretty well on my March goals. While I did get side-tracked by a few things, I was pretty good about keeping up with my planned list. And I don't feel one bit bad about the tangent I went off on…I now have a nice group of spring runners decorating our home.
April Goals and March Projects Video
Watch my April goals and March Projects video above, or go here to watch it on the YouTube channel. You can see all of the projects up close in the video.
March Finishes
In March I was able to keep up and get ahead on a few things. I also finished several table runners and a table topper. Here is a brief re-cap:
I stayed caught up and made a few of my older Sewcialites blocks. Get the free patterns here.
I worked on half-square triangles for a big project due later this month.
I finished up my Starlight Table Topper using our Summer Sweet fabrics. Find the pattern here (I made one block and added a 3 ½″ border).
And I made 4 Table Runners using a new charm pack pattern, Cha, Cha, Cha!
I also finished up twelve 9-patch blocks in Happy Days for a fun new quilt pattern.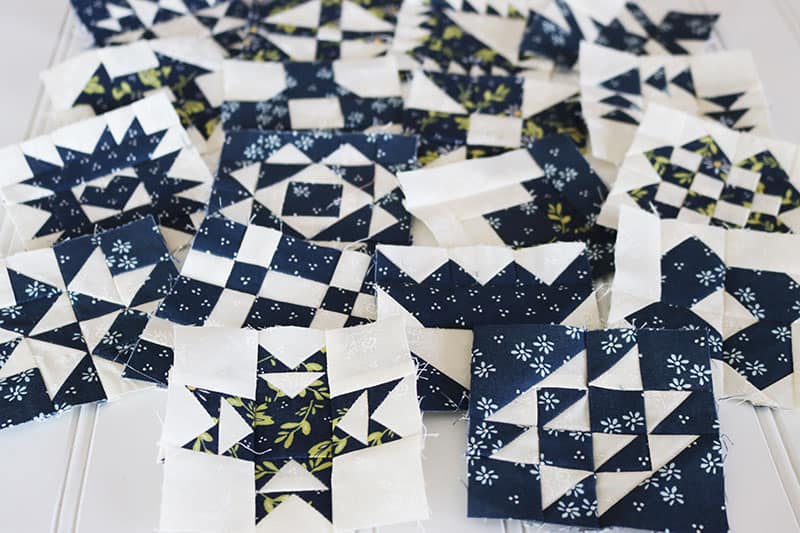 April Goals
April is going to be very busy for me from here on out. I have a lot of sewing to do! Here is a list of things I hope to finish by the end of the month:
A Red & White Quilt for an upcoming publication
More Sewcialites Blocks…stay caught up + make more that I missed
Finish my Happy Days Quilt with the 9-Patch blocks (I'll be sharing this pattern soon–some of you have already seen the pattern)
Make the 10 Village Houses I've had on my list for a while…
Begin making Sampler Spree blocks (also find this book here on Amazon)
Secret Sewing…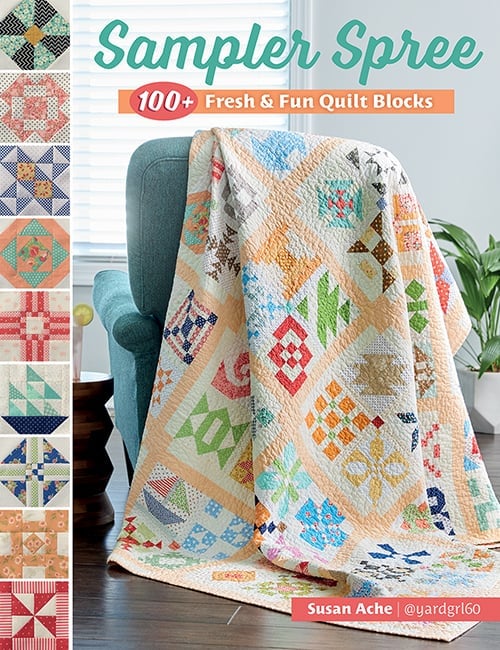 That should keep me pretty busy! Along with all of this sewing I hope to enjoy our spring weather a bit…and we are hoping our bathroom reconstruction/remodel will also be finished up by the end of the month.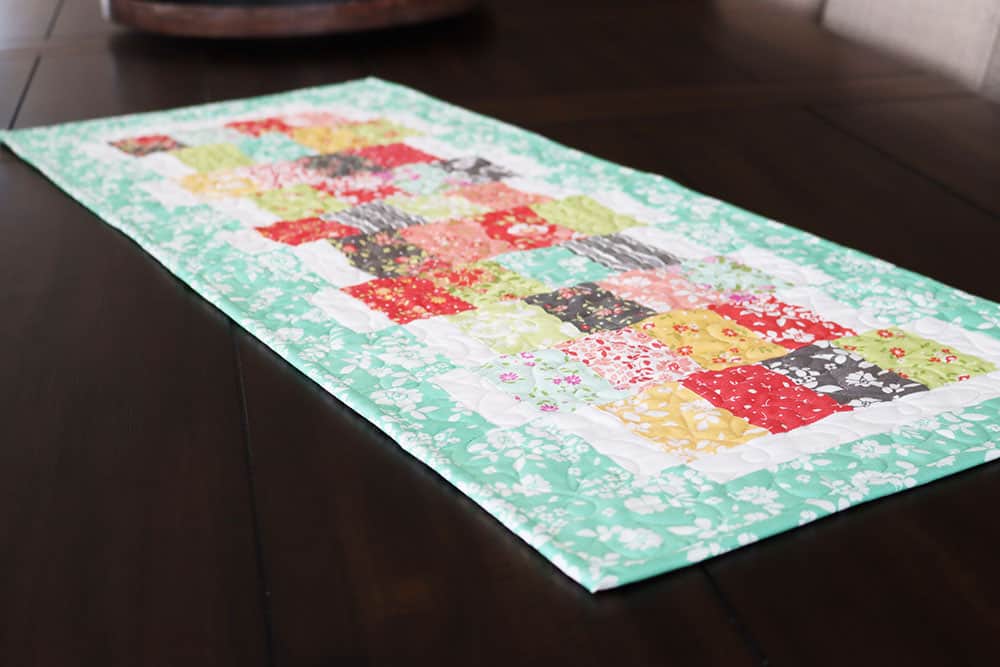 Happy quilting, and thanks so much for stopping by!