Hello, friends! Happy Wednesday! Today I'm sharing a few fun things including a new pattern, the Patchwork Stars Quilt pattern. I'm also sharing a few other fun goodies in the shop and the pre-orders for the Sincerely Yours Project packages.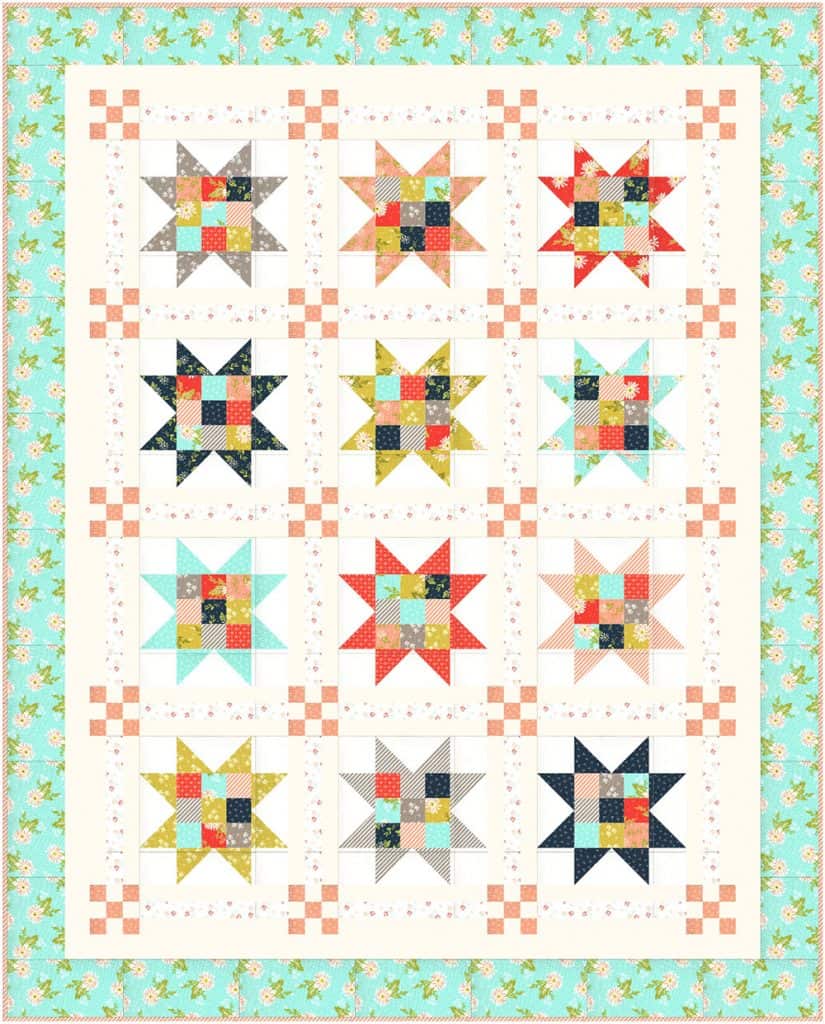 Patchwork Stars Quilt
The Happy Days project packages have been shipped, and so it's time to reveal the contents! (The project packages were a pre-order package from last fall and have sold out). Packages included 12 Fat Quarters of our Happy Days fabrics, two fat eighth patterns designed with the fabric, and an Aurifil thread spool in a coordinating color. I'm actually finishing my version of the Patchwork Stars quilt today to send it off to be quilted. It's a really fun quilt! The quilt finishes at 49 ½″ x 61 ½″ making it a terrific lap or toddler quilt. Pattern and fabric details are below: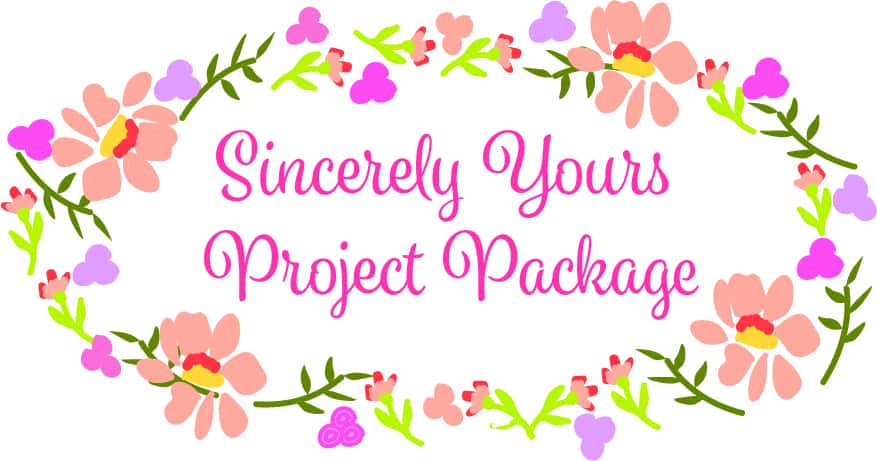 Sincerely Yours Project Package
Pre-orders are available in the shop now for the Sincerely Yours Project Packages. A deposit is required now with the balance due a week before shipment in September. Since this is a pre-order item, please do not include any current items in the same order. (This makes it so much easier on me ). These project packages will include 12 fat quarters of Sincerely Yours fabrics, a fun notion, and two small project patterns that utilize the fat quarters. Find the pre-order information here.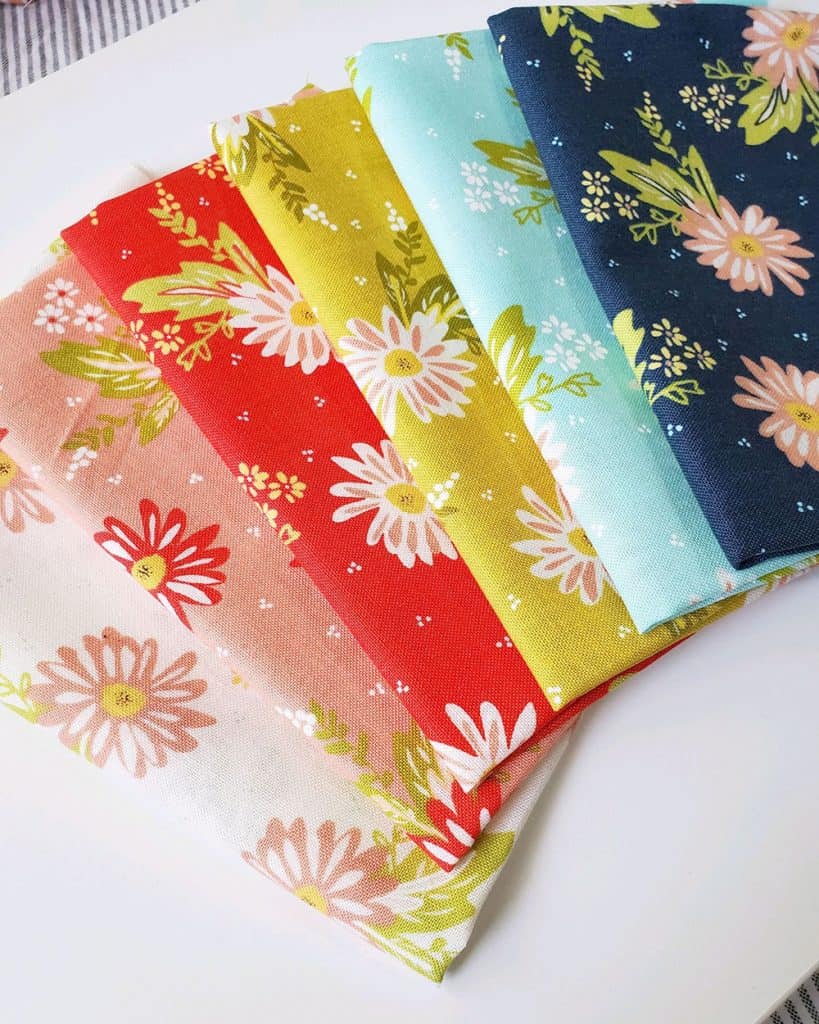 Large Floral Fat Quarters
The Happy Days large florals are some of my favorites ever! So I made up a few fat quarter bundles and have them listed in the shop, now, too. If you purchase more than one they will be cut in continuous yardage 🙂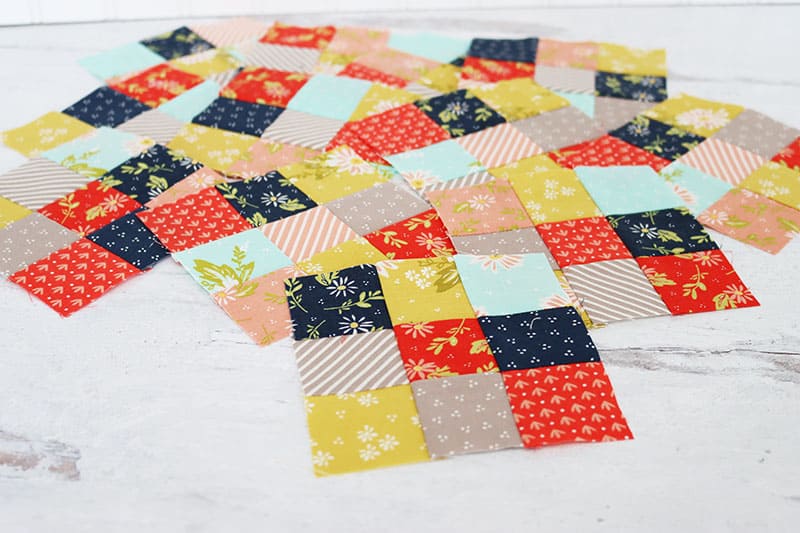 Kits and More
Finally, the pre-cuts haven't yet shipped, so the majority of the Beach House quilt and Sweet quilt kits won't ship until May when those pre-cuts arrive. Additionally, if you pre-ordered a finishing kit for the Block of the Month quilts you'll be getting information on that next week.
I think that covers most everything for today! Happy quilting, and thanks so much for stopping by!