Hello and happy July! Today I'm sharing this month's block patterns for my Quilting Life Quilt Block of the Month. We are now past the half-way point for this quilt along. There are fifteen blocks now. If you haven't joined in yet, now is a good time to start sewing. Just start with this month's blocks and then try to sew the blocks as they are released each month along with a month you missed from here on out!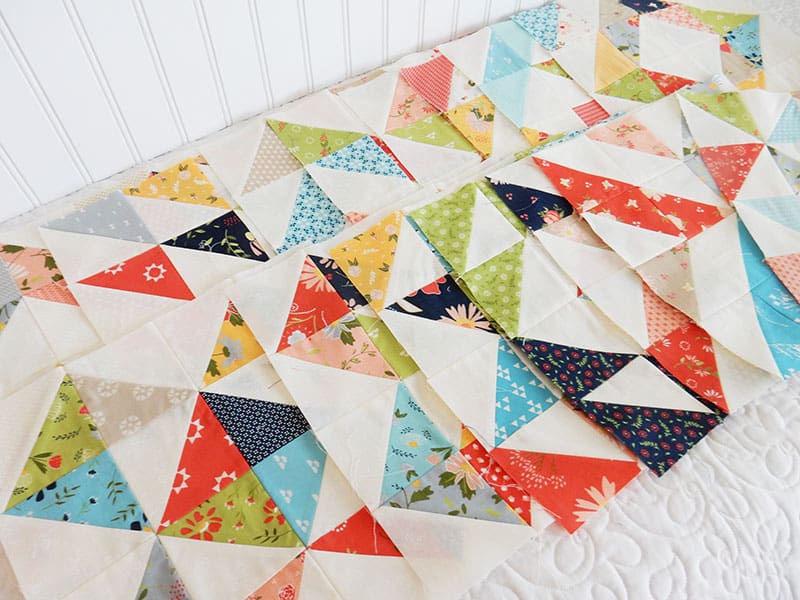 These blocks are always so much fun for me to put together. I try to make my half-square triangles in batches and stay caught up. But this month I had to make some in a few colors so my mix would be scrappy enough. I think I have enough hst's for next month's blocks, so I may just make the August blocks in the next day or so.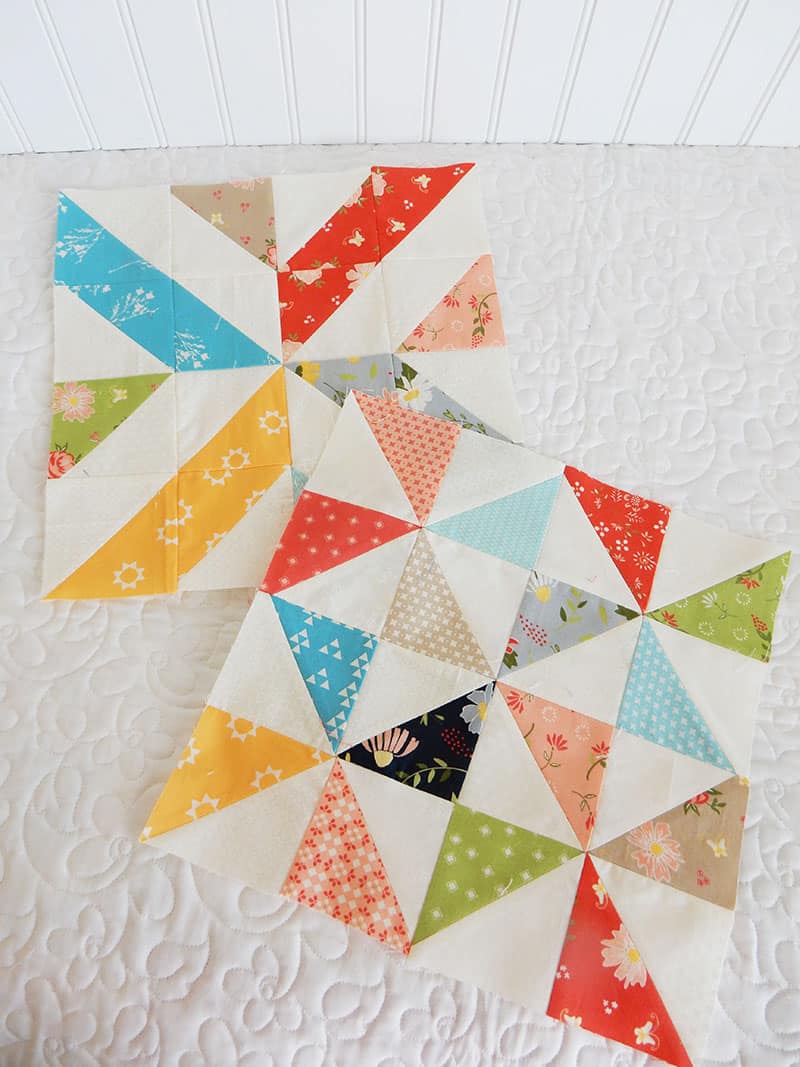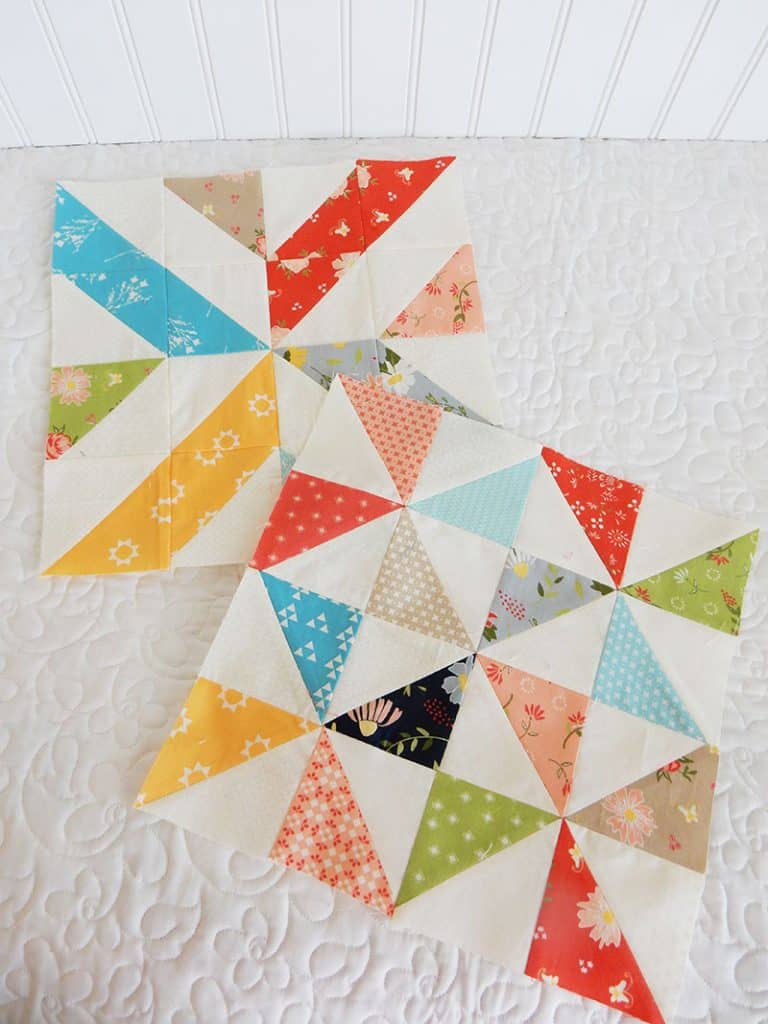 This month's blocks definitely have a pinwheel theme going on! The top left block might look a little familiar, but it is different than the similar block we did in May.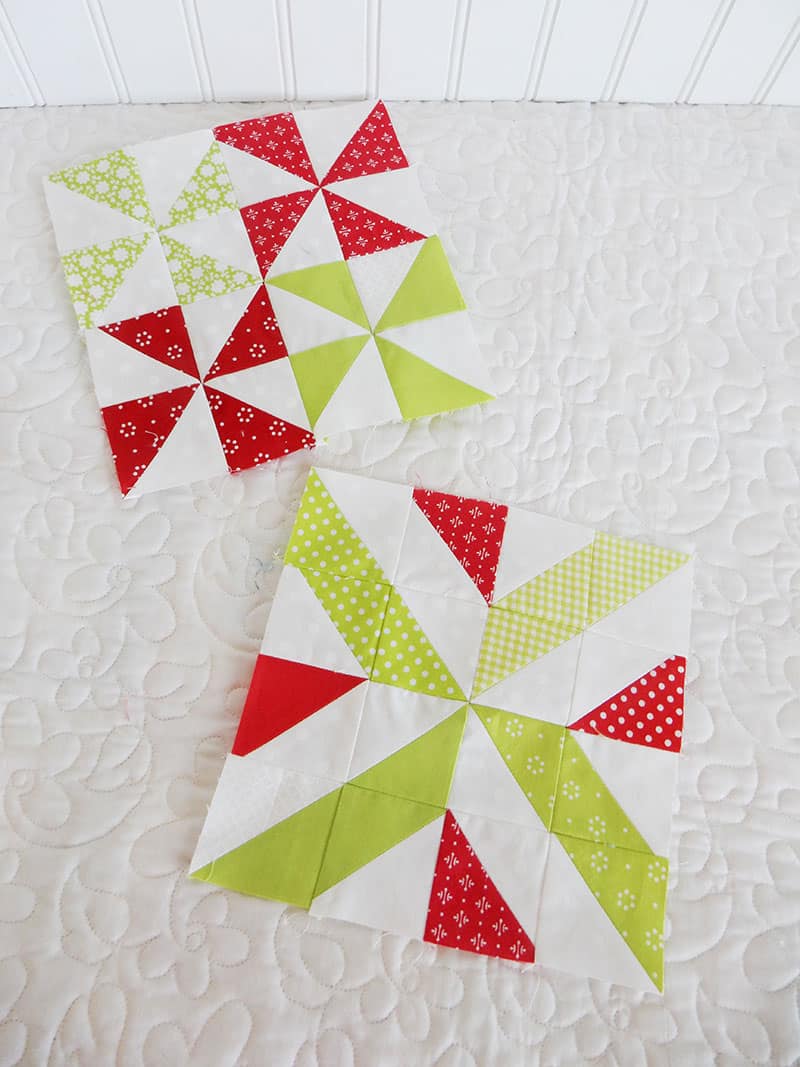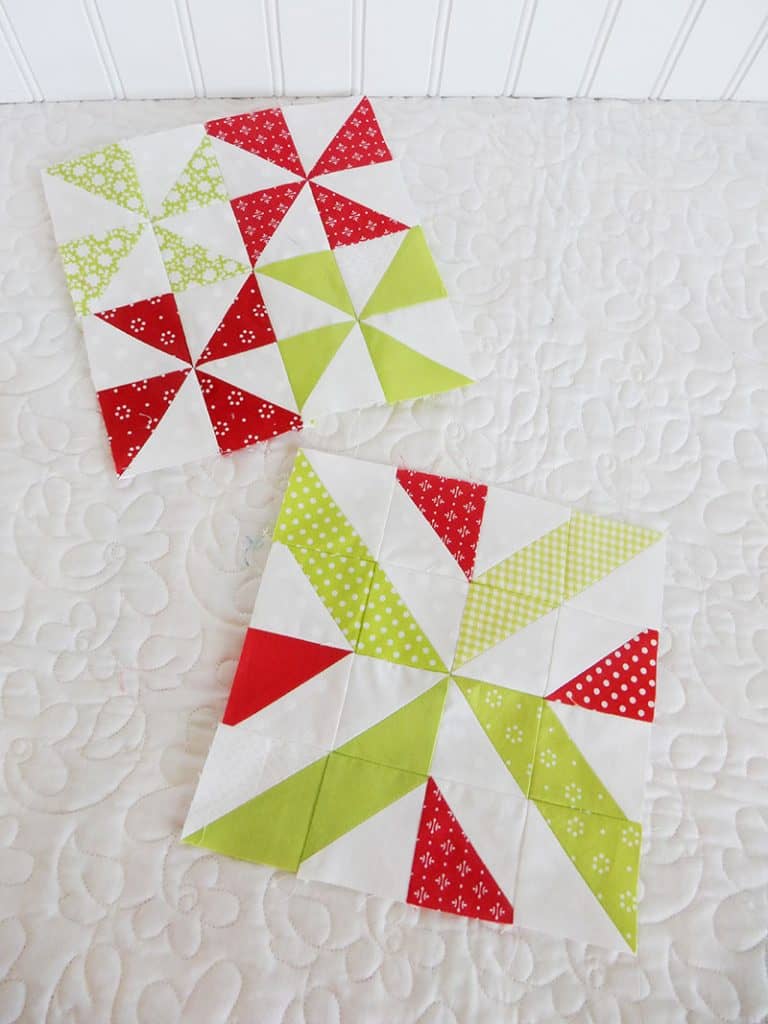 A Quilting Life Quilt Block of the Month July Links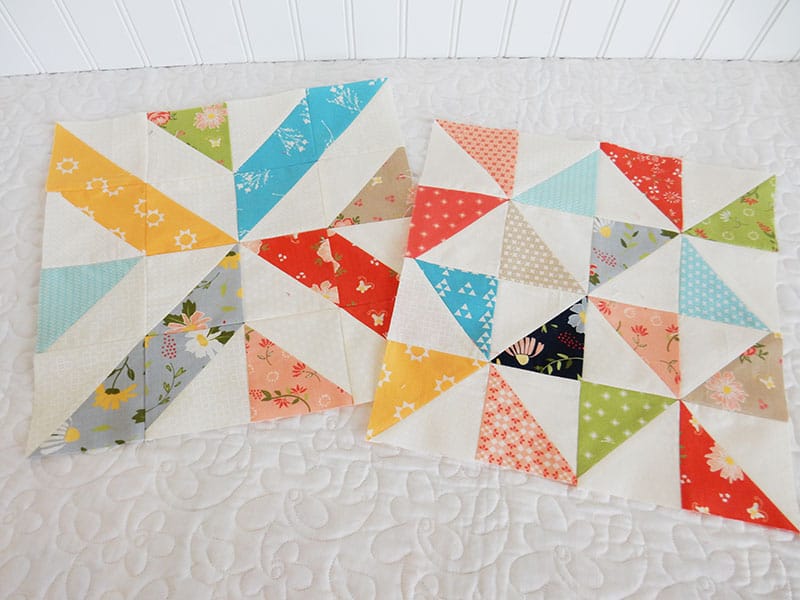 Thank you so much to everyone who is sewing along! It's always so fun to see your quilt block of the month show up in my Instagram feed! There are so many different fabric combinations–please keep sharing!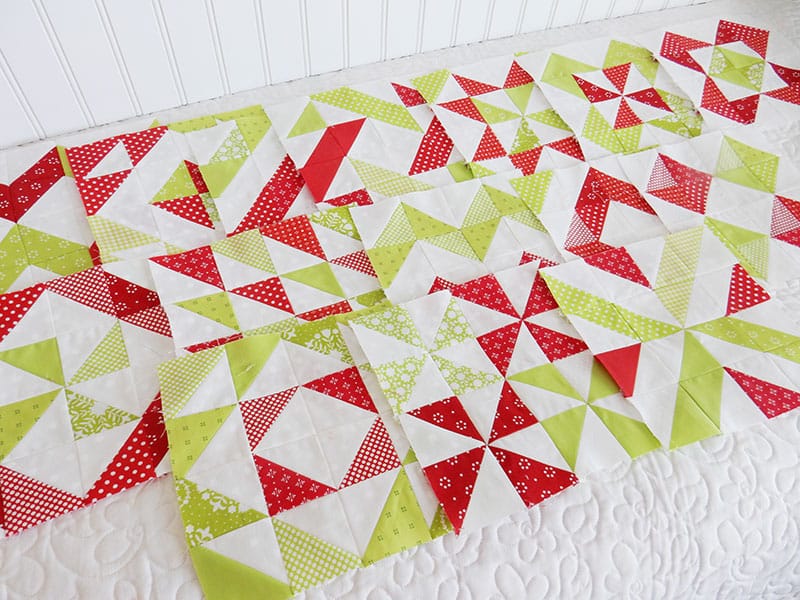 Also, the Minis and More parade for the month of July will be held on Monday July 8th where we will be featuring your small gift idea projects. It's not too late to join in. For more details, see this post. Happy quilting, and thanks so much for stopping by!