Hello and happy Saturday! Welcome to the Saturday Seven 83 Inspiration for Quilters post. If you're new here, my Saturday Seven posts are a smorgasbord of fun things for quilters: find patterns, notions, recipes, good reads and more!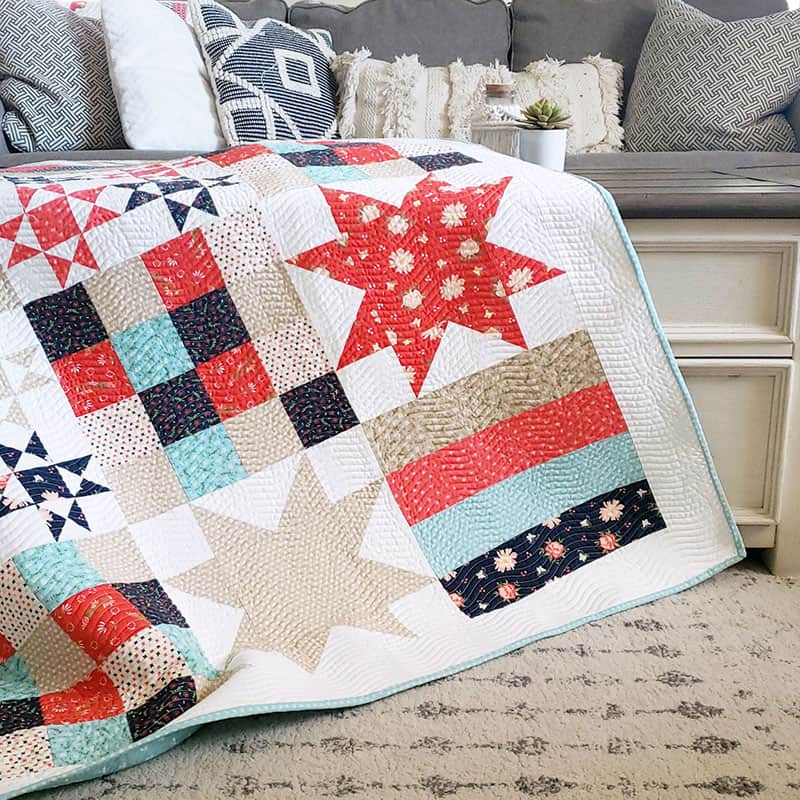 1. Quilts on the Road
I love when Barbara Brackman posts about upcoming quilt exhibits all around the nation. I always look to see if I might be near an amazing exhibit at the time it's happening. Here's the link to her post for Summer and Fall 2019. If you're not able to travel to any of these exhibits…why not visit a new to you brick and mortar quilt shop? I have a couple I want to try to visit this summer 🙂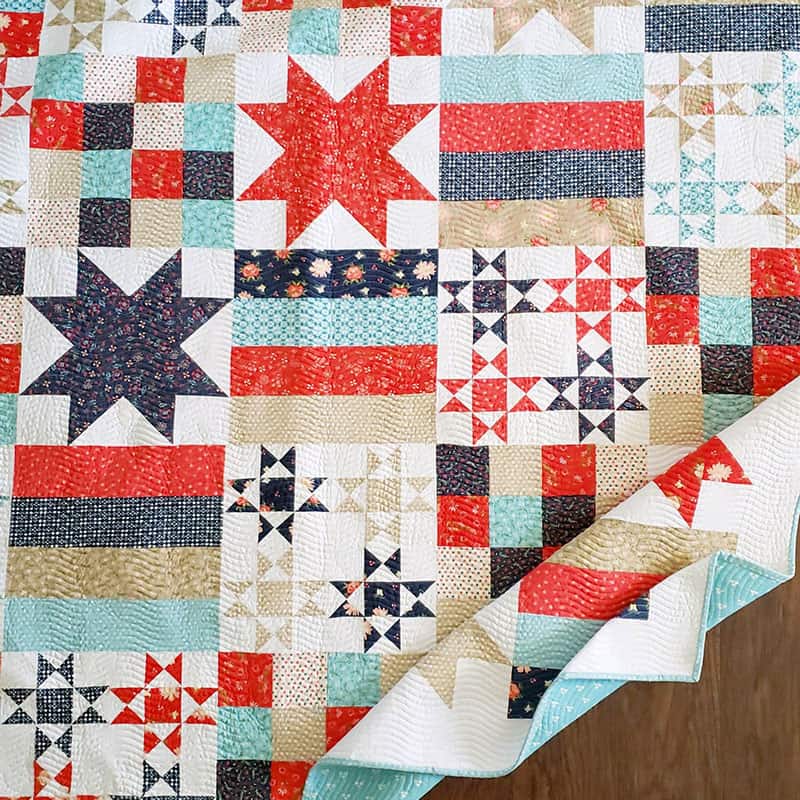 2. A Fun Patriotic Quilt
My daughter Chelsi just released her brand new All American pattern this week. She used a variety of fabrics from our Harper's Garden collection, but it would be fun in the patriotic mix of your choice. The quilt is fat quarter friendly, and finishes at a really nice size of 66″ x 78″. I actually think it would be a pretty fun Christmas quilt as well! Find her pattern in paper and PDF here in her shop.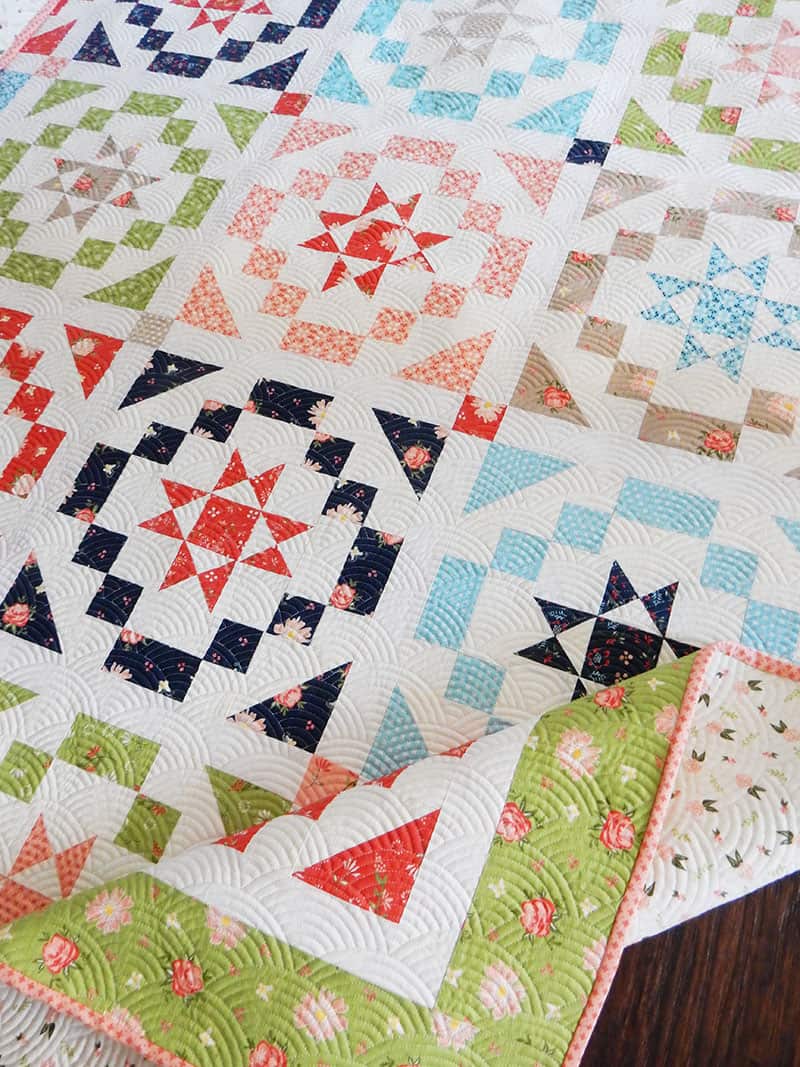 3. Good Eats for Summer Entertaining
I think these Food Truck Hot Dogs are a fun twist on grilled dogs…I plan to try them this week! This Summer Fresh Corn Salad looks like a perfect side dish for a barbeque. And I'm intrigued by this Tuna Macaroni Salad…might have to try this one this week as well. If you're looking for a fun drink recipe, how about Raspberry Watermelon Slush?! And finally, a fresh update on the classic fruit pizza recipe…because it looks delicious and has a fun twist! Find the recipe here.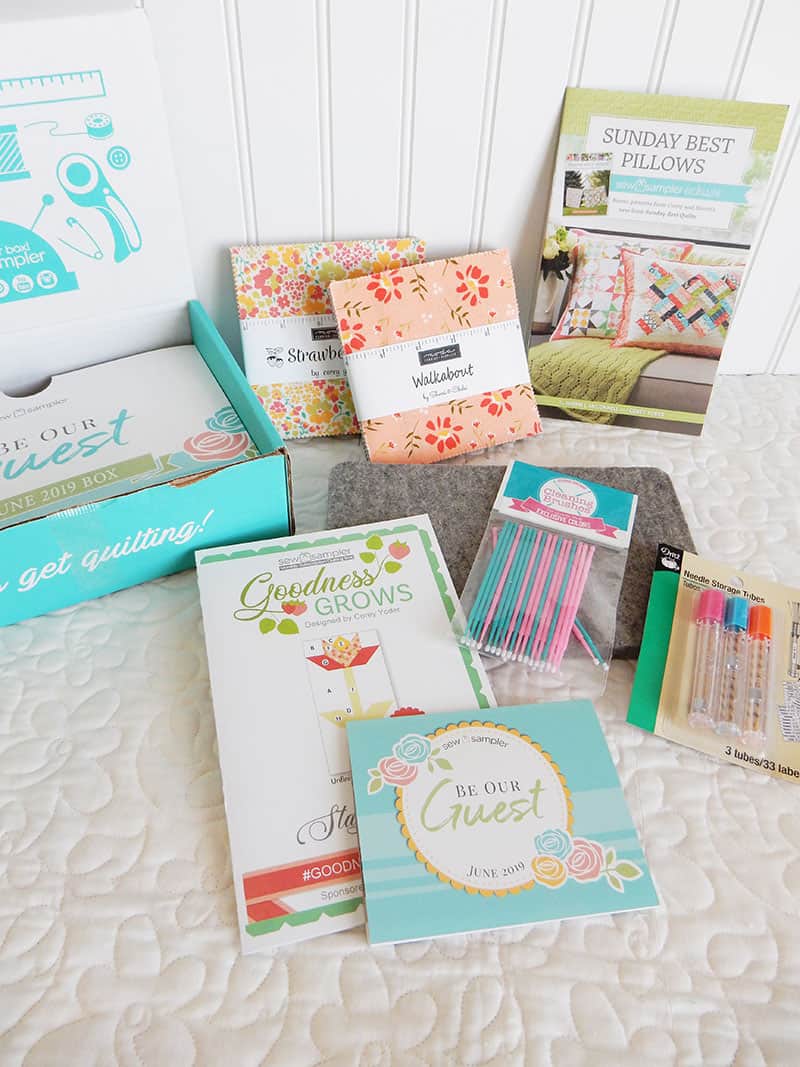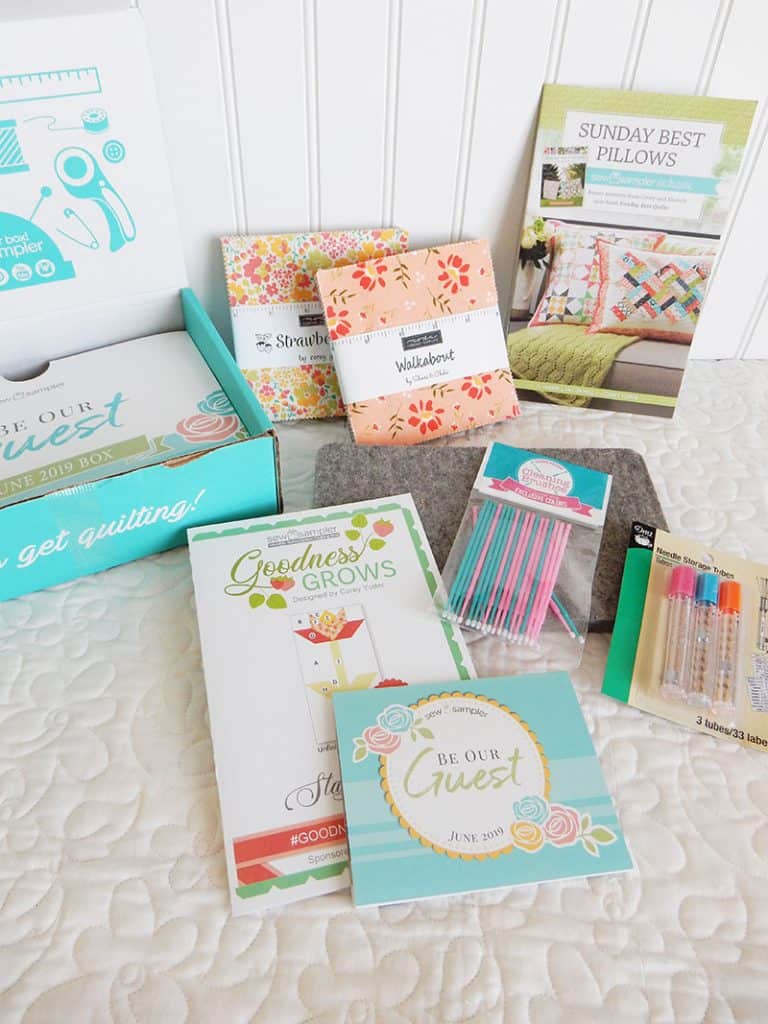 4. A Fun June Sew Sampler Box
The June Sew Sampler Box from Fat Quarter Shop was a special one for me because I knew quite a while ago about some of the items included! Corey Yoder and I prepared a special pattern booklet for the box with two pillow patterns based off of two of the quilts from our Sunday Best Quilts book. It was so much fun seeing the pattern booklet come to life. Also included in this month's box are the following items: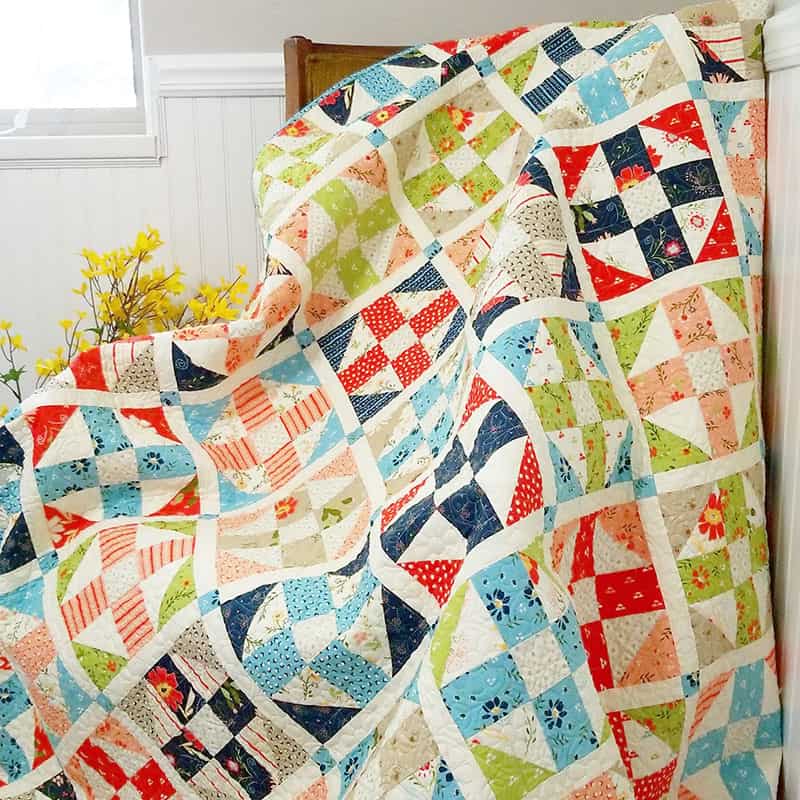 5. Some Good Reads…
I loved this short, simple read called "4 Simple Rules for Managing Your Time". The author makes some great points, and I felt better after reading it! I also liked this article on "How to Make Time to Read More Books and Why You Should" and this article on "20 Organizational Tasks You Can Accomplish in Five Minutes or Less" was terrific, too! And finally, I loved "Low-Key Ways to Mentally Cool Down This Summer."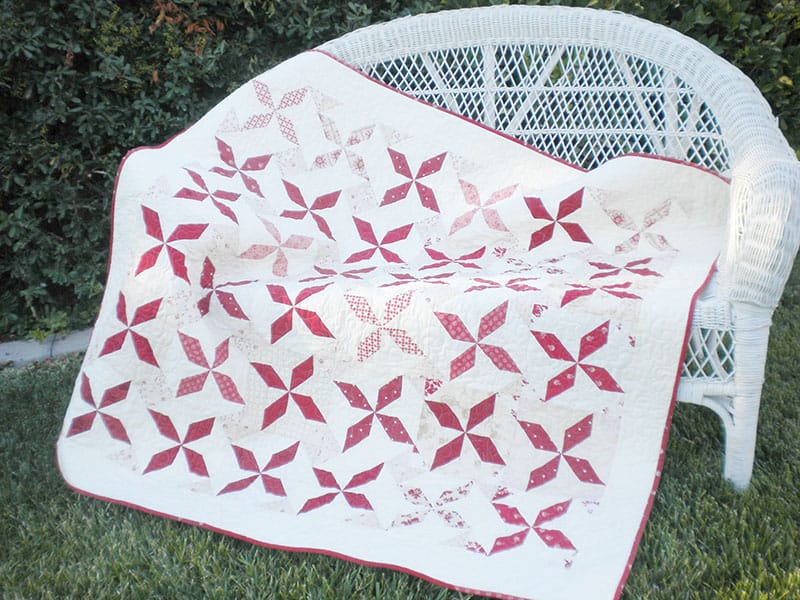 6. On the Bookshelf
I just heard about this book called Handmade Getaway which looks like such a good read for creatives planning to attend a retreat or even a short couple of sew days. (You can also find tips for retreats on this post). And I just started this book (I've loved every other book I've read by the same author).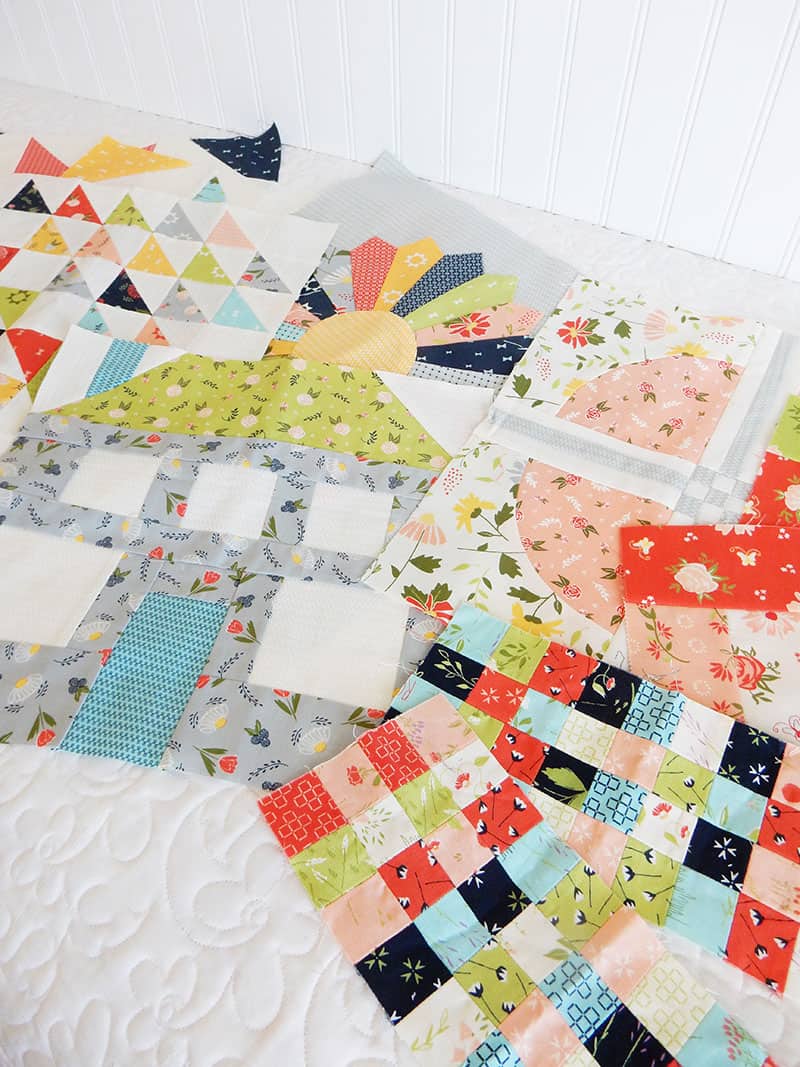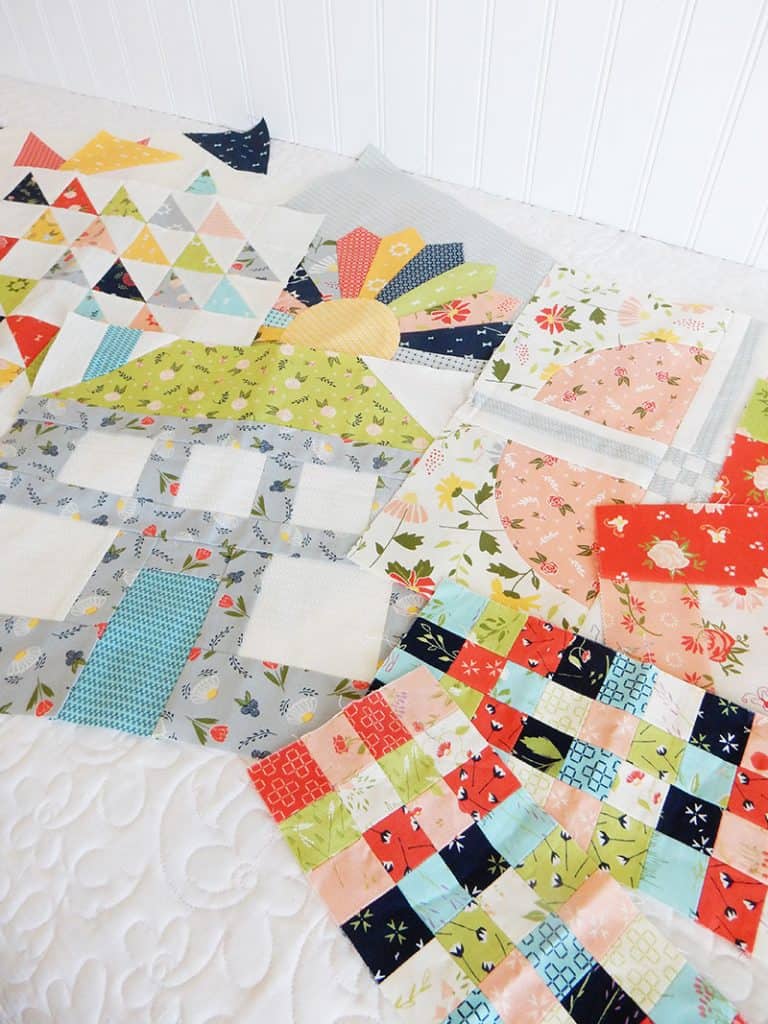 7. Best of A Quilting Life in June
I keep thinking I should write a post at the end of each month with links to some of my favorite/most-read posts from the month. But I thought it might be easier to just add this information at the end of the final Saturday Seven post for the month. Here are my five favorites this month:
I hope you enjoyed this week's Saturday Seven 83 post and that you have a terrific weekend. (If you'd like more inspiration, you can find all of the previous posts in this series here). Happy quilting, and thanks so much for stopping by!