Hello, friends! Today I'm sharing the A Quilting Life Planner & Workbook | January 2022 helps for using the planner and workbook to take control of your quilting life. I hope you'll enjoy the ideas in today's post and that you'll also watch the video content for even more ideas.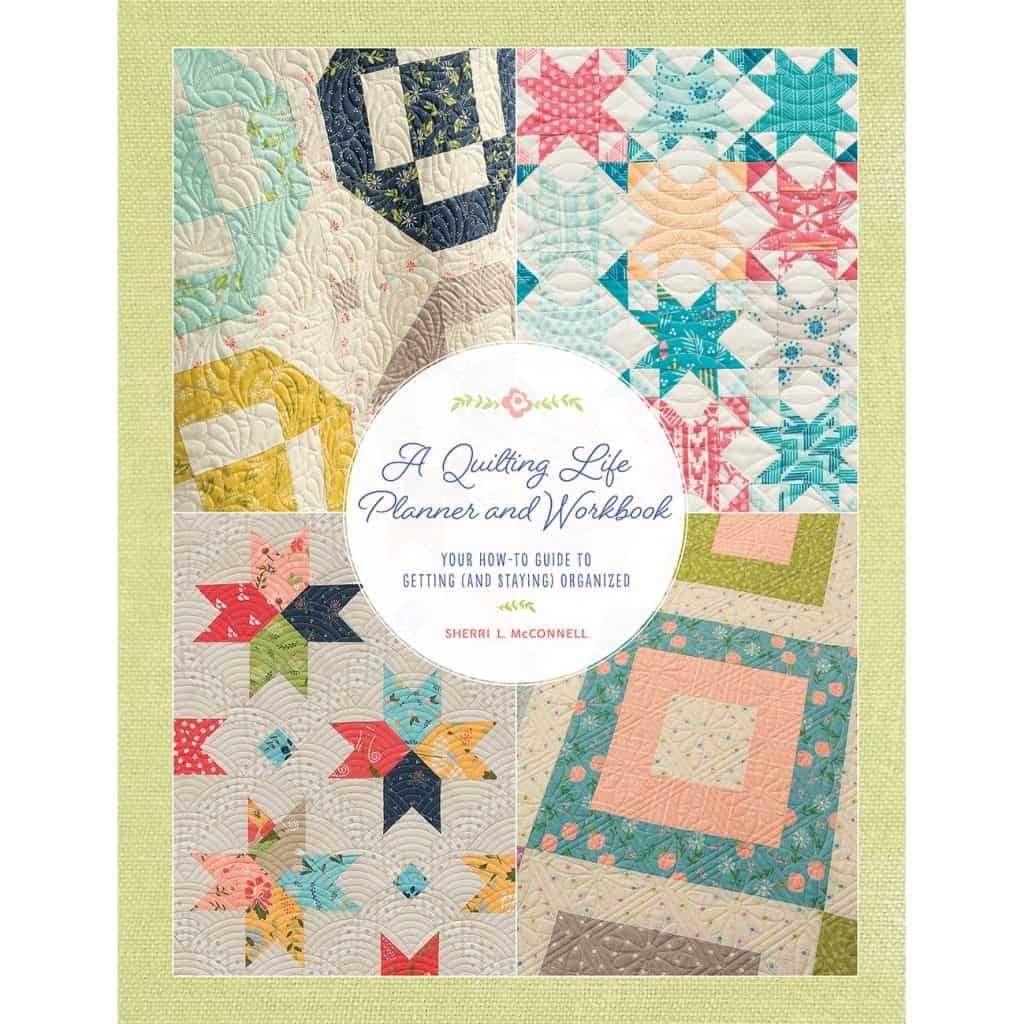 A Quilting Life Planner & Workbook | January 2022
Quilting Life Planner & Workbook Video
Watch this month's instructional video above, or go here to watch it on YouTube. I share tips for working on this month's Reflection section along with some other sections you can begin working on now. I also share some ideas for adding tabs to your planner (see links to the specific tabs I used below).
First Steps
First, be sure to read the introductory post from the first Monday in December (with a video).
Next, fill out the pages in the Reflection section of the planner on pages 10-11.
Then, work on thinking about and filling out the Organizational Systems review on page 13.
Fill out the dates on your calendar pages (I combined January 1 and 8 to give myself extra space at the bottom of the calendar.
Schedule time for your sewing (kind of the "pay yourself first" idea from money management applied to quilting).
Fill out "Works in Progress" and "Bucket List" pages.
Next month we'll be moving onto the major list section of the planner–one of my favorites!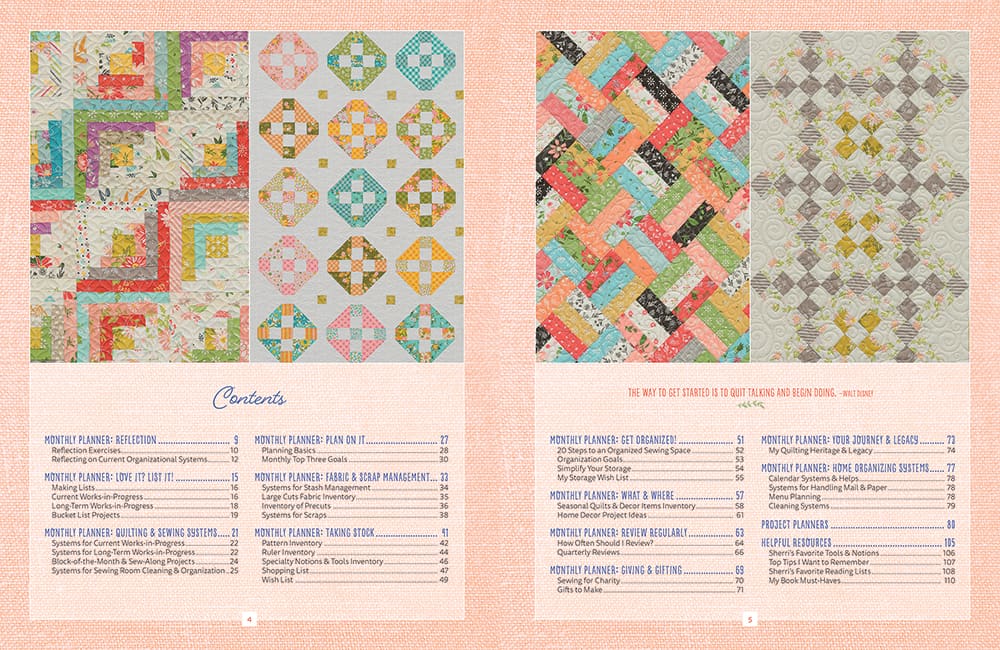 Quilting Life Planner & Workbook Accessory Ideas + Links
Here are links to a few things I've found helpful in combination with my planner:
Questions and Comments
If you have any questions or comments, please leave them on this post or in the comment section of the video. I'll combine those and spend time each month from here on out answering those questions. Thank you!
Finally, if you are enjoying the planner, I would be so happy if you might consider adding a review on Amazon. This helps other quilters find the planner. Thanks so much!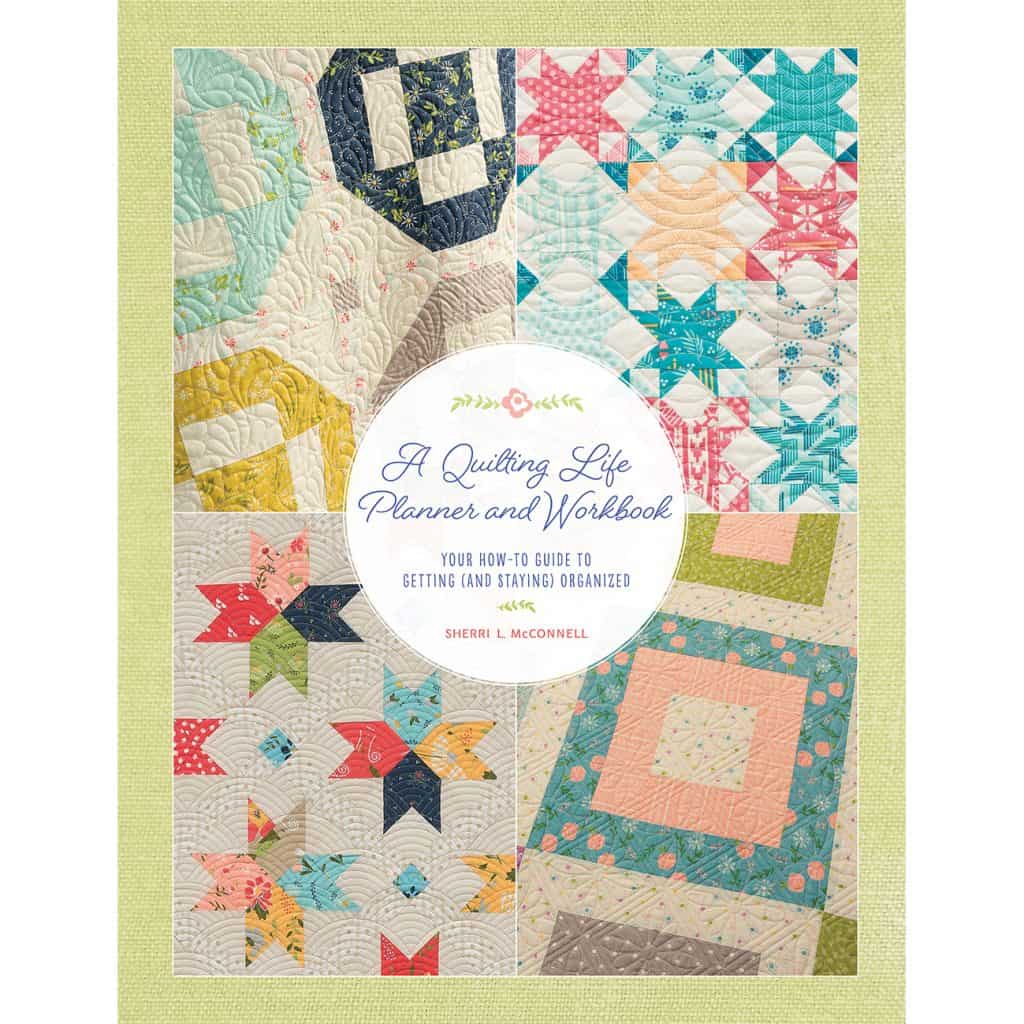 Happy quilting and thank you for stopping by!