Hello, friends! Today I'm super excited to begin sharing details about my upcoming A Quilting Life Planner and Workbook. Many of you might know that last year I published the A Quilting Life Planner which is a compact and very portable planning tool that is terrific for your sewing room or for taking on-the-go. After several months I realized that I also needed to provide a companion to that planner. The A Quilting Life Planner and Workbook is that companion and is scheduled to arrive in early fall. Either planner can be used separately or in combination with the other. My new planner contains the material from the previous planner along with lots of additional new content in a larger format. In today's introduction I'll share some of the differences and begin to share details and page samples from the new version. Be sure to read to the end of the post to find out about the video content I'll be sharing beginning in January. And look for part 2 with lots more sample pages and information coming soon.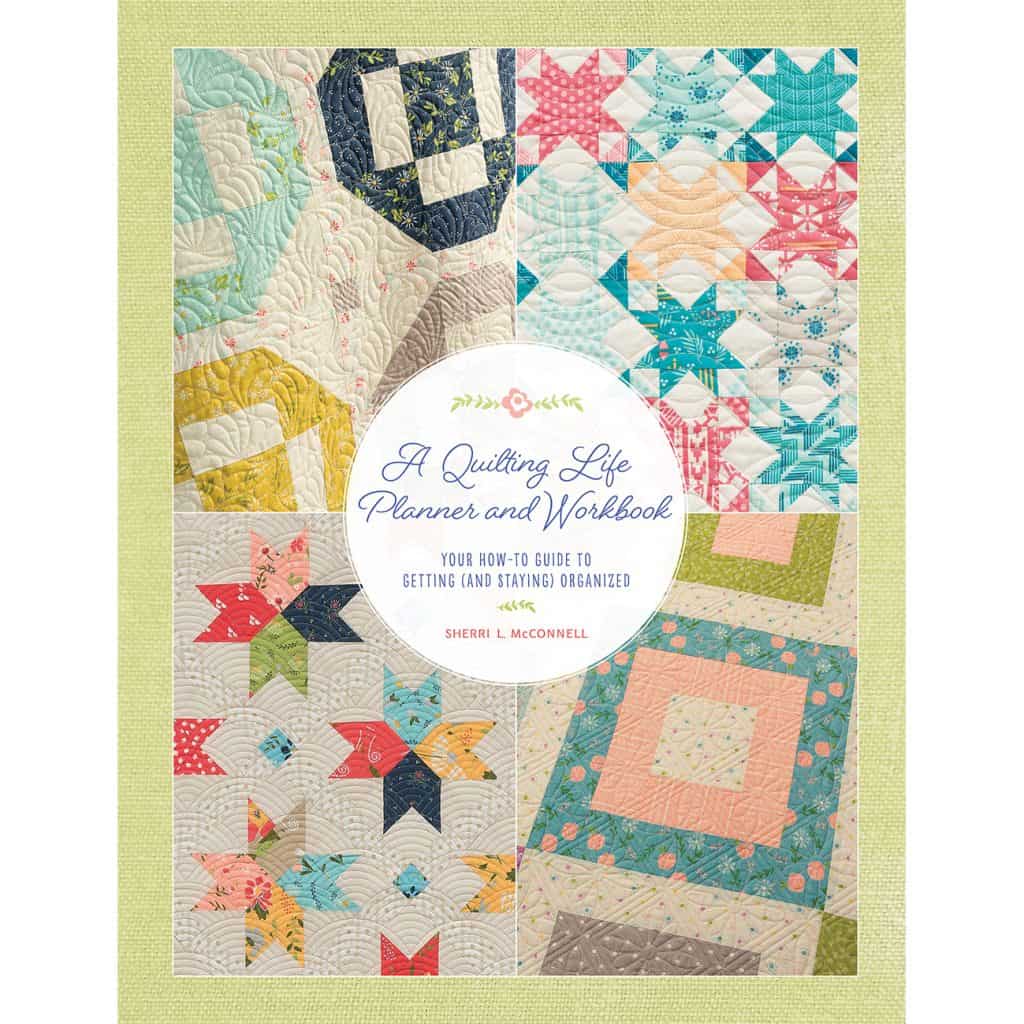 A Quilting Life Planner and Workbook
Planner & Planner and Workbook Compared
Here are a few of the Quilting Life Planner and Workbook Features:
Spiral Bound and Letter-Sized with lots of room for writing with 112 pages (approx. 8 ½″ x 11″)
The Planner and Workbook features 12 different topics to help you get organized at home and in the sewing room. Plus, you'll find plenty of pages for note-taking and list-making.
12 un-dated traditional calendar 2-page layouts
All of the material in the compact version is included in the new planner with lots of updates and an incredible amount of additional content.
And here are some of the Quilting Life Planner Features:
Spiral Bound and Compact enough to fit in your purse with 128 pages (approx. 6″ x 8 ½″)
Everything you need to begin organizing your quilting life is included: Works in progress pages, goal setting, organization ideas, planning, lists, inspiration, and more.
12 un-dated calendar 2-page layouts (not traditional in format–6 rows of 6 squares each). This format works well if you use one square in each row for Sat/Sun combined.
This compact planner is perfect for the new quilter who wants to begin the organization process in the most simple way or for any quilter looking for sewing and quilting organizing basics in a concise format.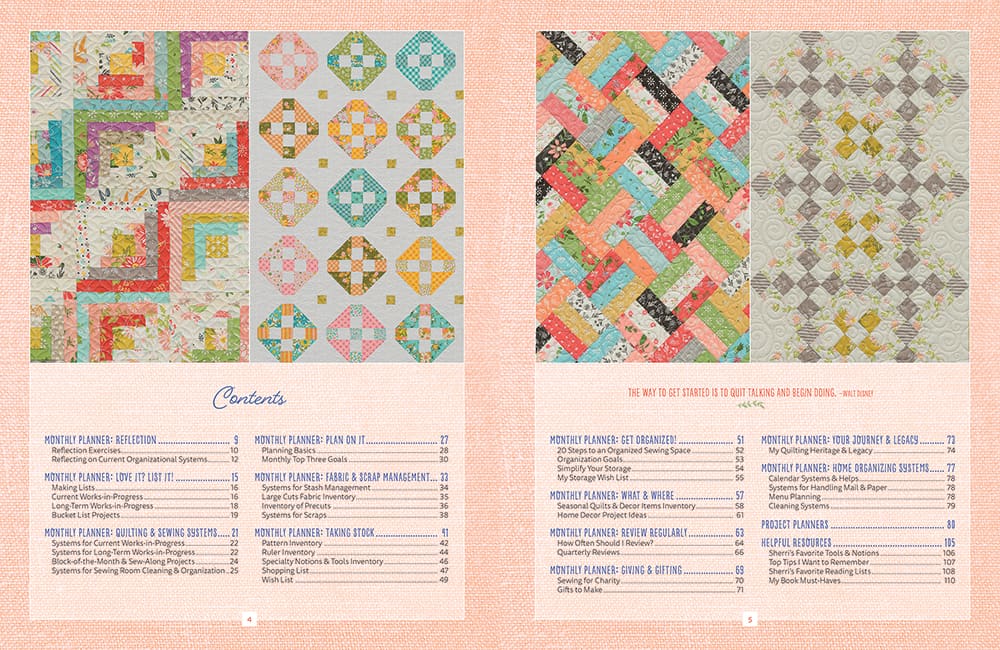 Table of Contents
I'm so glad that I can share the Table of Contents image with you. You can see that there are twelve different categories included along with Project Planners pages and Helpful Resources. The twelve sections each contain a monthly (undated) traditional calendar layout, so you can begin at the beginning of the workbook at any time of year. The activities included in each section will guide you throughout the year to a more organized and productive quilting life. And, beginning in January 2022 I'll share a monthly video to help you progress through each month's goals and activities. These videos will be free and will provide step-by-step instructions and additional planning helps.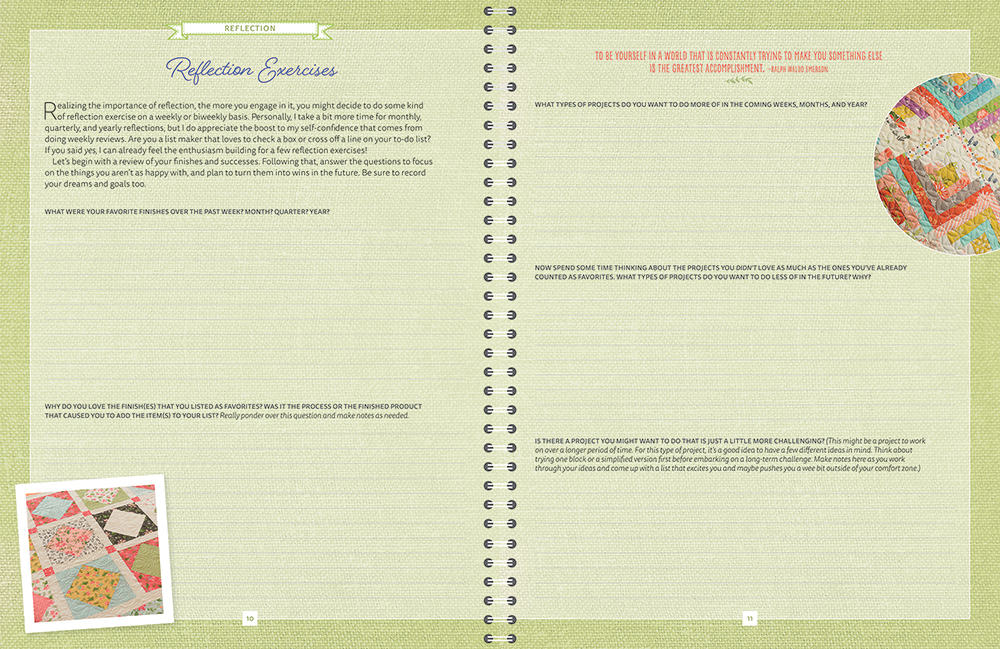 Reflection
Over the recent years I have come to appreciate the power of reflection as I set goals in my quilting and my personal life. So it was natural that the first section of the planner contain some activities in reflection. Every quilter is different (and yet we have so many similarities, don't we?) and so these pages are meant for you to think about those things that have brought you the most joy and that you might want to begin to focus on.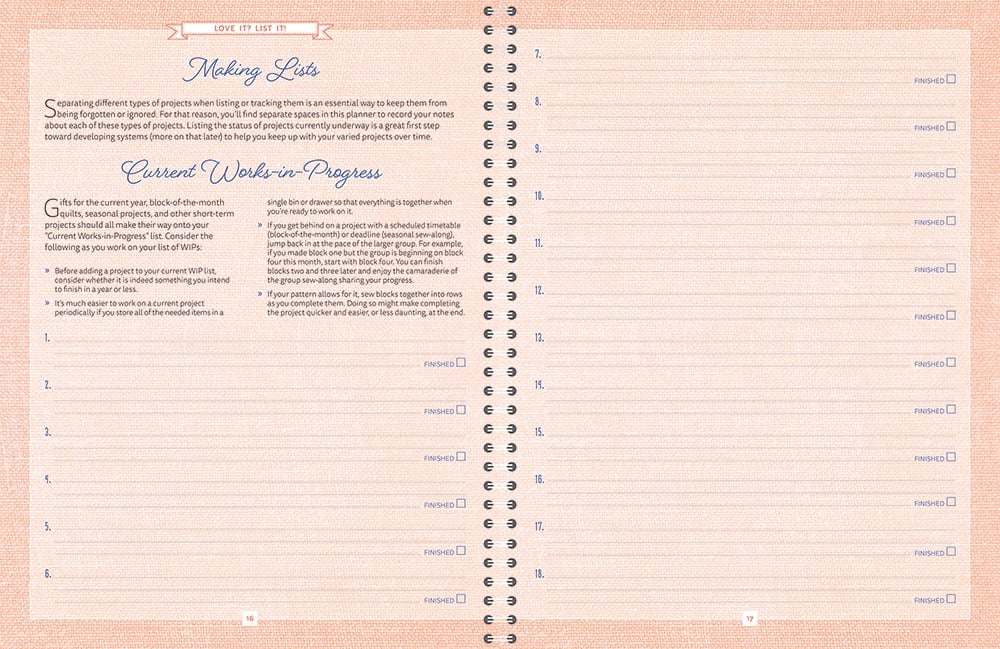 Works in Progress
Keeping track of Works in Progress is essential for every quilter. And you'll love having plenty of pages to add those projects to your list (there are additional pages for long-term and bucket list projects and there are also full-page project planner pages which you can see below). You'll also love the tips and tricks for good project progress I've scattered throughout the planner and workbook. Plus, in part 2 I'll share even more pages so you can get a great idea of even more helps available to you in the planner.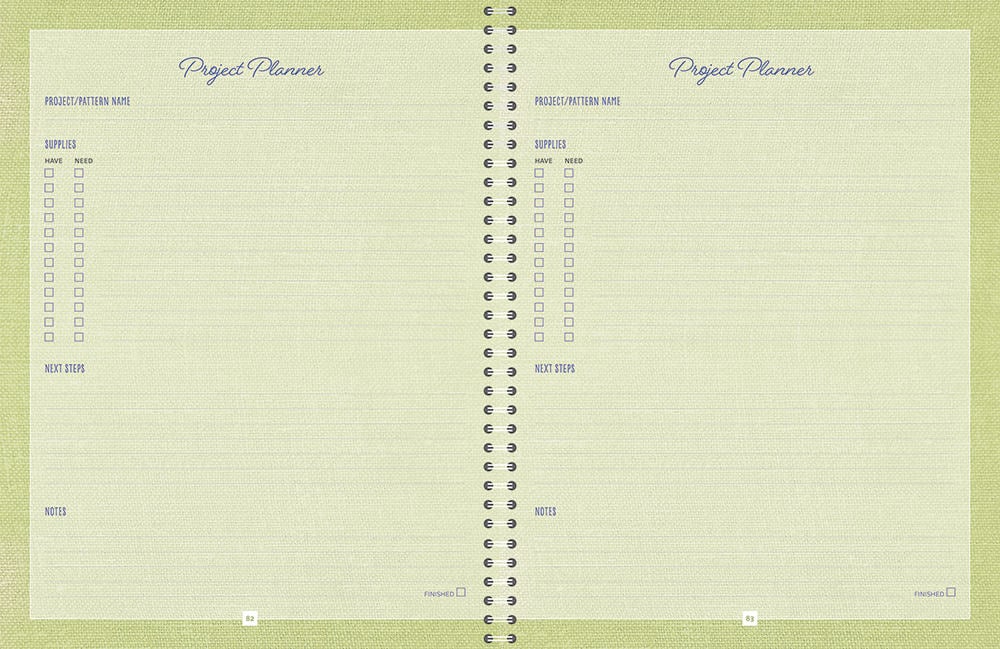 Quilting Life Planner and Workbook Links (Coming this Fall)
The A Quilting Life Planner and Workbook will be arriving this fall (perfect for Christmas gift-giving to your favorite quilter or yourself). And if you love to purchase on Amazon, pre-orders are much appreciated 🙂 Below find the links to purchase on Amazon, from my Etsy shop, and from Fat Quarter Shop: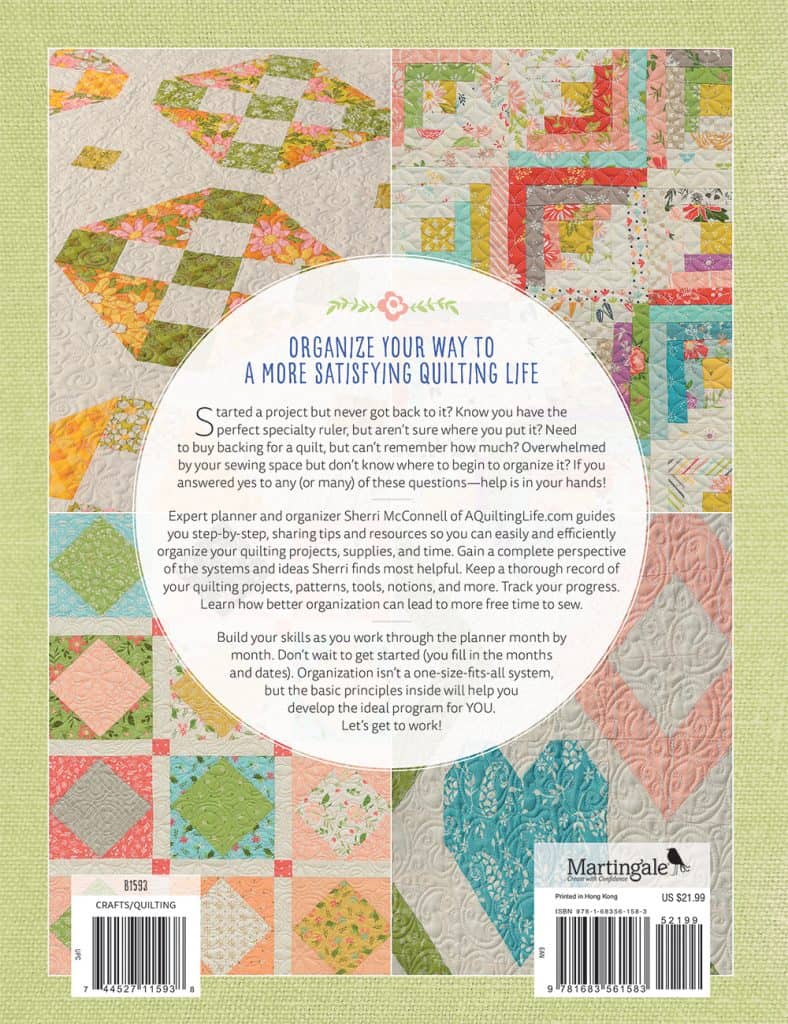 The Original Quilting Life Planner Links (Available Now)
And below you'll find my blog posts and a video on the original Quilting Life Planner along with links to purchase:
Thanks so, so much for reading! I'll be back soon to share part two, so please leave any questions you might want me to answer in that post either in the comments, or send them to my email.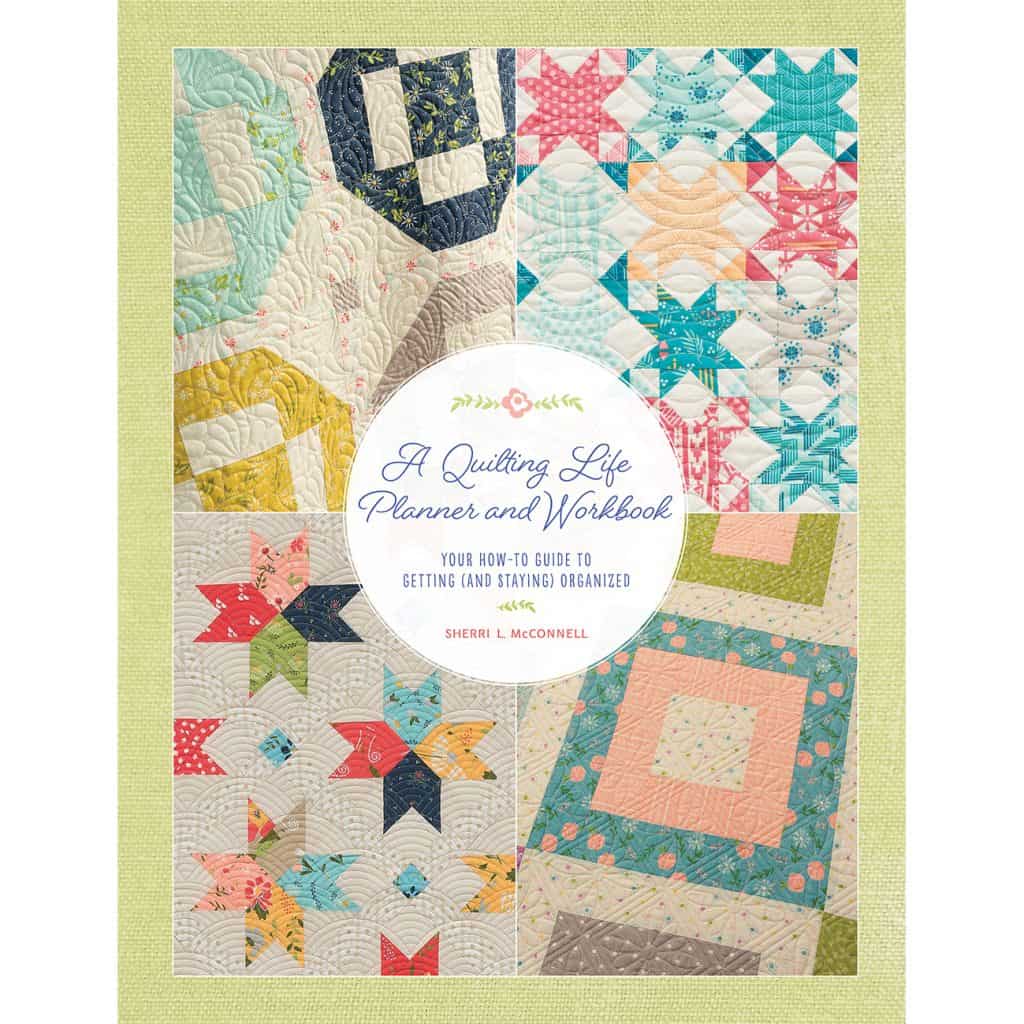 Happy quilting, and thanks so much for stopping by!