Hello, friends! July is nearly over, and so it's time to share the A Quilting Life Favorites July 2022. I love doing these end-of-month round ups because it keeps me aware of the things I finished, even if they were small things. My finishes were mostly small things this month, but I did finish up two quilts. I have some new finds for July that I'll share here as well!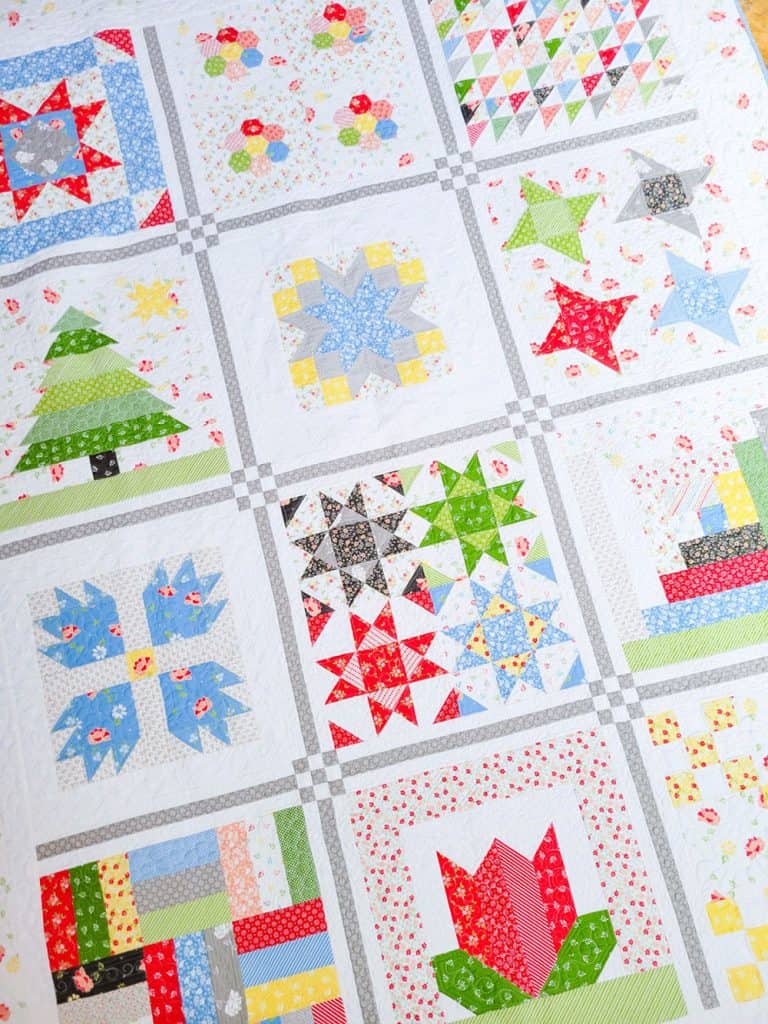 A Quilting Life Favorites July 2022
Most Read Posts July 2022
It's always so fun to see the most-read posts each month. There are some I can always count on being at the top of the list, but it seems like I'm always surprised by some as well: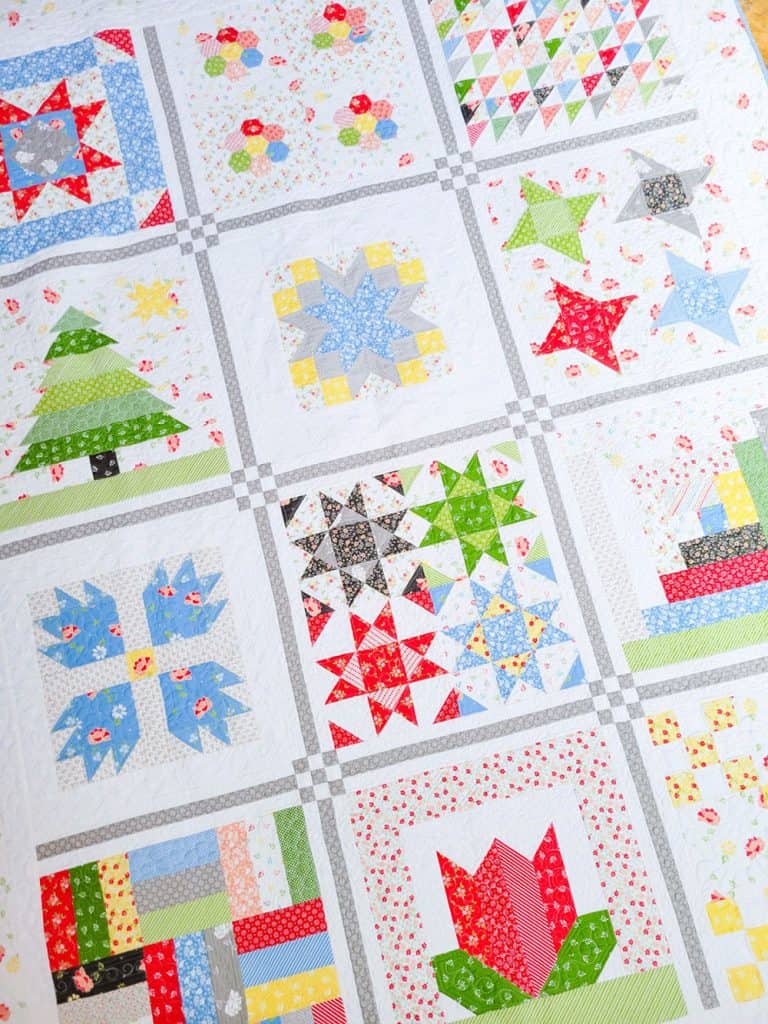 Made
I worked on a lot of small blocks and sew along projects, some of which I'll be sharing very soon. I also made another Simply Delightful quilt that is headed off to a magazine that I'll be able to share later this year. But my most favorite finish in July was our Home for the Holidays Sampler Quilt pictured above. I'll be doing a full post on this quilt very soon and will have a PDF with fabric requirements for you at that time.
Coming in August
I have lots of fun things planned for August here on the blog including a fun Christmas wall hanging sew along with Fat Quarter Shop (it was originally planned for July, but the fabric was delayed). I'll also start sharing some fun things for fall as we gradually transition out of summer sewing and decorating.
Thanks so much for stopping in to read the A Quilting Life Favorites July 2022 post. If you have any requests for content throughout the next several months, please don't hesitate to email me or leave a comment. And you can find all of the previous posts in this series here.