Hello and happy Monday! And happy New Year's Eve! Welcome to the A Quilting Life 2018 Quilts & Minis review post. 2018 was a good year, but I'm really looking forward to 2019. (I've actually worked on quite a few things throughout 2018 that I'll finally be able to share in 2019). Since I believe the key to looking forward is to review and reflect on the past, today I'm keeping with my annual tradition of a year-end project review.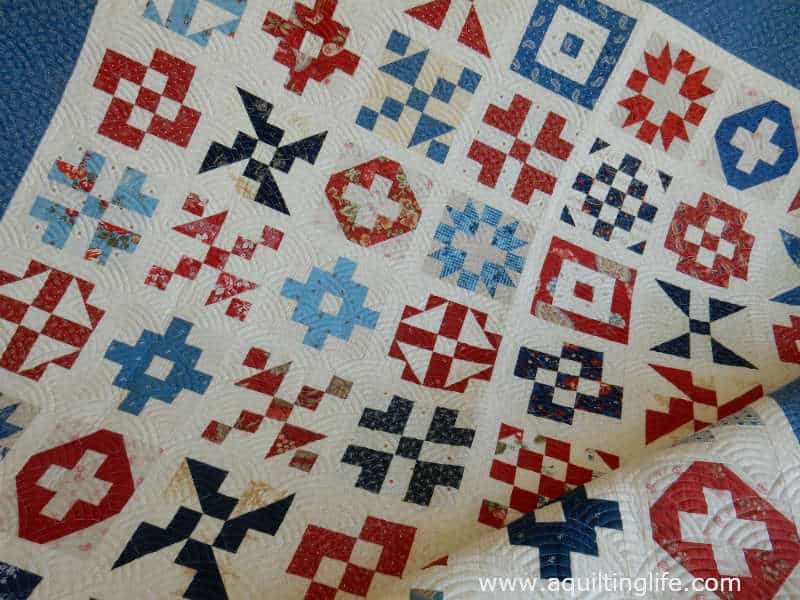 Quilting Life 2018 Quilts & Minis
This year I completed 26 large quilts, 5 mini quilts, and several smaller projects. I also worked on several Block of the Month projects which I hope to get finished up early in 2019: I participated in the Clementine Quilt Along (I have all of those blocks finished but need to set them together), worked on my own A Quilting Life Block of the Month, and am ¾ of the way finished with the Moda Block Heads 2 quilt along. They've all been a lot of fun!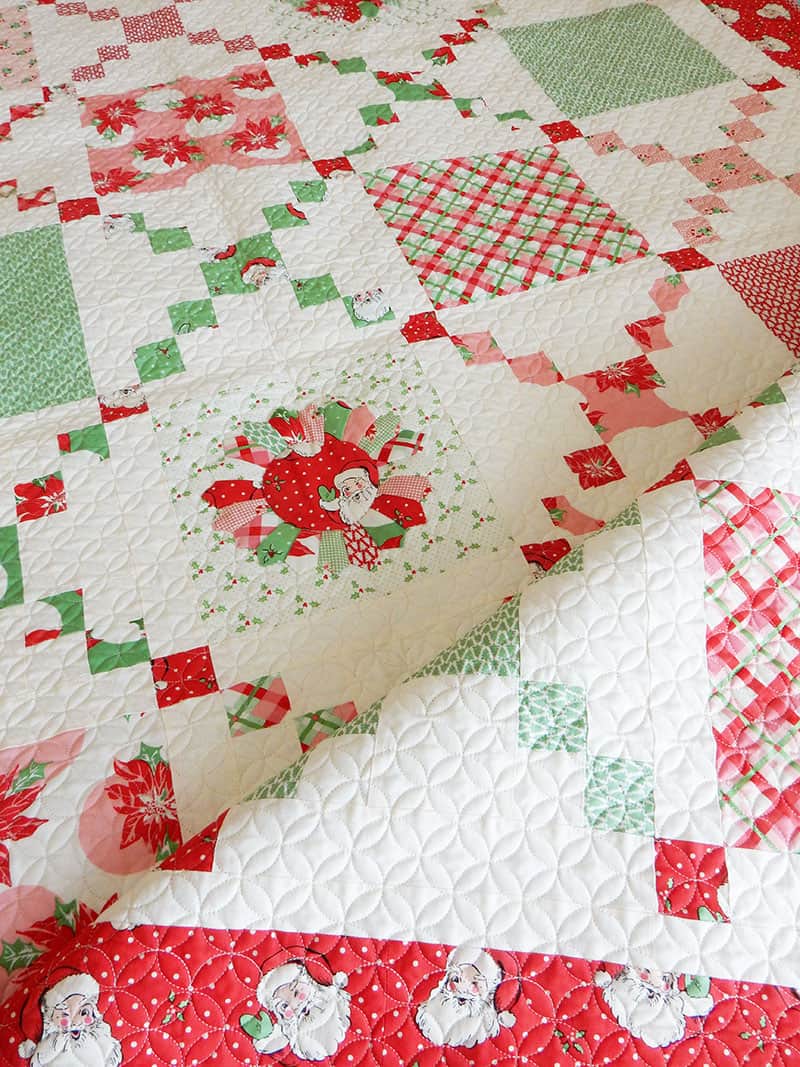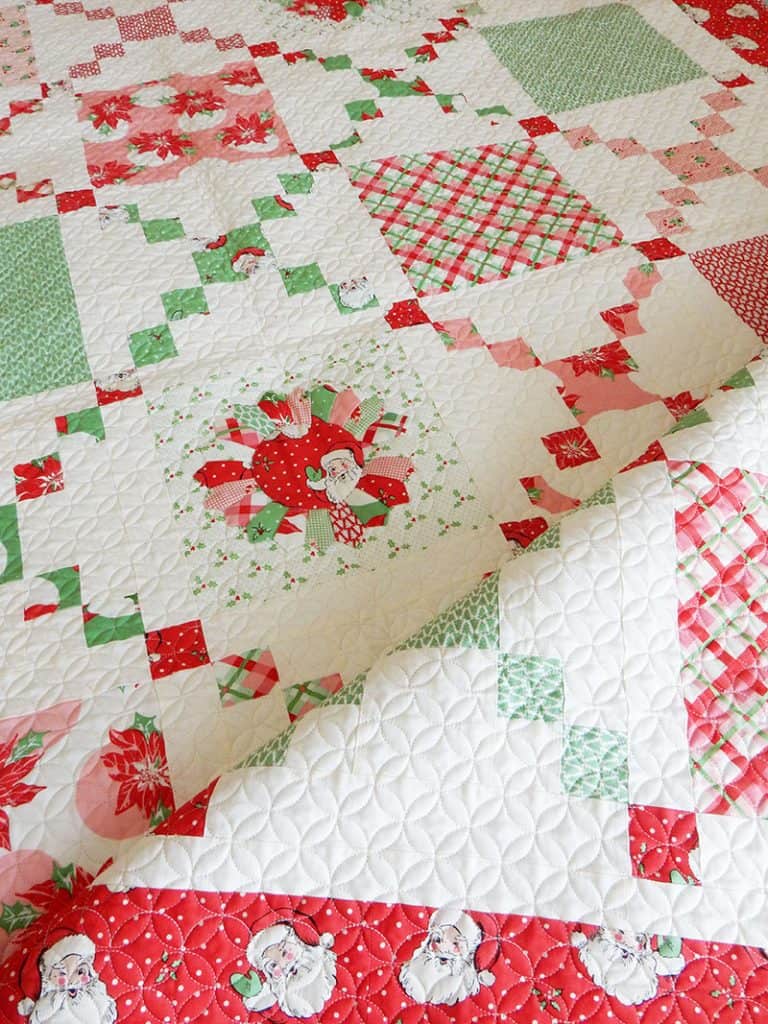 Early 2018
Early in the year I finished up my Pot Luck quilt using the Swell Christmas collection. And I finished up my Quilting Life 2017 Block of the Month quilt. I also finished up my red, blue, and cream quilt from the 2017 Fat Quarter Shop quilt along (although I didn't get the binding on that one right away).
The end of February and early March was a busy time for me as I commenced and finished five quilts to go along with our Clover Hollow fabric collection. These quilts are some of my favorites and include the following:
Clover Hollow Fabric Quilt Patterns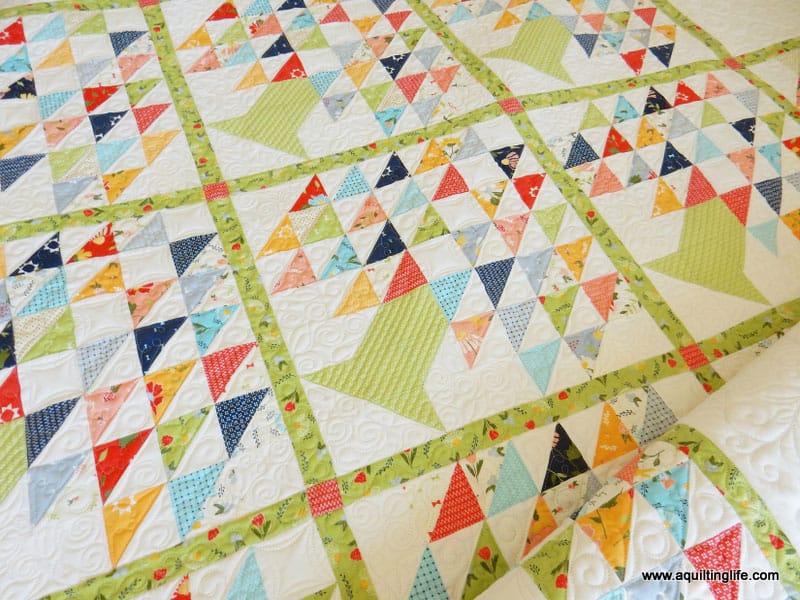 Spring 2018
In April, May, and June I worked on seven quilts of the ten I mentioned earlier that I haven't shown yet. But soon! I can hardly wait! I did finish and share this cute baby quilt during that time.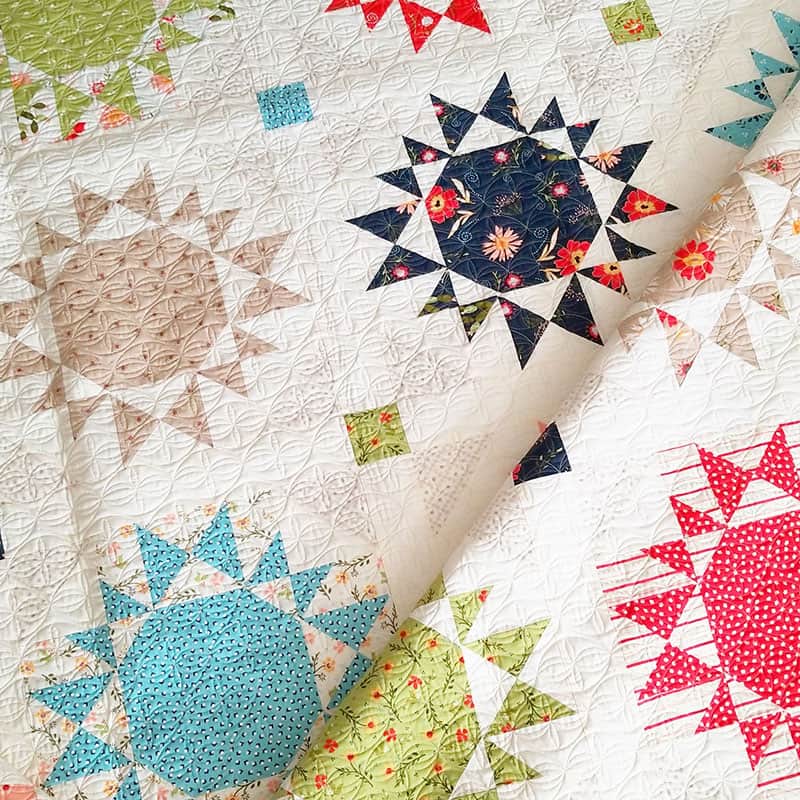 August was a busy month as our Walkabout fabric collection sample yardage arrived, and I really got to work on quilts with that collection. Those quilts include the following:
Walkabout Fabric Quilt Patterns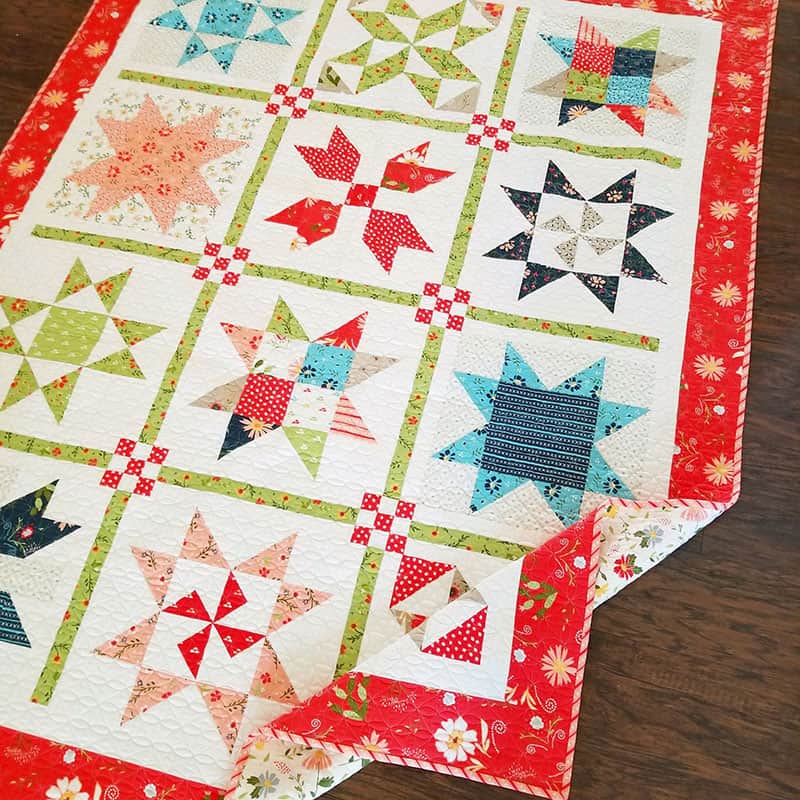 Fall 2018
In September I was able to share my Fresh Perspectives quilt that was published in American Patchwork & Quilting. I also finished up my Garden Stars Sampler quilt and the Garden Stars Sampler wall hanging which is included in the pattern. In October I finished a couple of quilts for compilation books that I'll be sharing in 2019, too. In November I finished up my Four-Square quilt using Swell Christmas and also finished up another mini quilt, my Save the Bees BOM mini.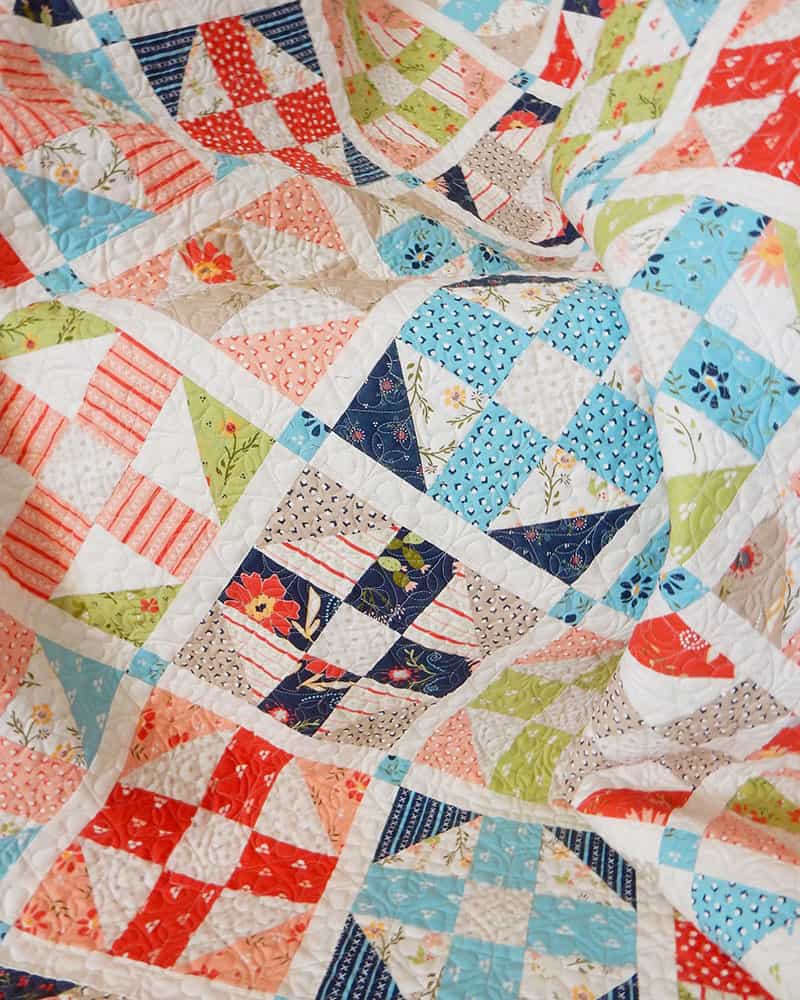 In December I finished up one final quilt (I'm actually hoping to finish binding it tonight) that I'll be sharing with you later in 2019. Whew…it really was a busy year! Thank you so much for stopping by to read the Quilting Life 2018 quilts & minis review. (I also recently wrote a post featuring my top posts from 2018 based on post page-views. You can find that post here if you missed it). I guess I have a good reason I didn't get as much gardening done this year as I have in years past.
I'm truly grateful for quilting and especially for the way it has affected my life's journey. I wrote an entire post on this subject just a couple of months ago (even if you've read it, you might want to go back and read the lovely comments from readers sharing their own love of quilting).
Finally, as the year draws to a close, I want to thank all of you for following and supporting me in this Quilting Life. I truly appreciate all of the kindness and love you show through just simply reading, through sewing with our fabrics and patterns, and also through your comments and emails. It never fails that I receive a kind comment or a wonderfully supportive email just when I need them most. So thank you! I wish the best for you and your family in 2019. Happy quilting!