Hello, friends! Today I'm sharing some A Quilting Life: Behind the Scenes & FAQ's (frequently asked questions). We have had a lot of new readers over the past several months, and so I thought it was time for a re-introduction here on the blog. Many readers have joined recently from Moda Block Heads and from the YouTube channel, and so here is a little peek into the behind the scenes here as well as answers to questions I get frequently.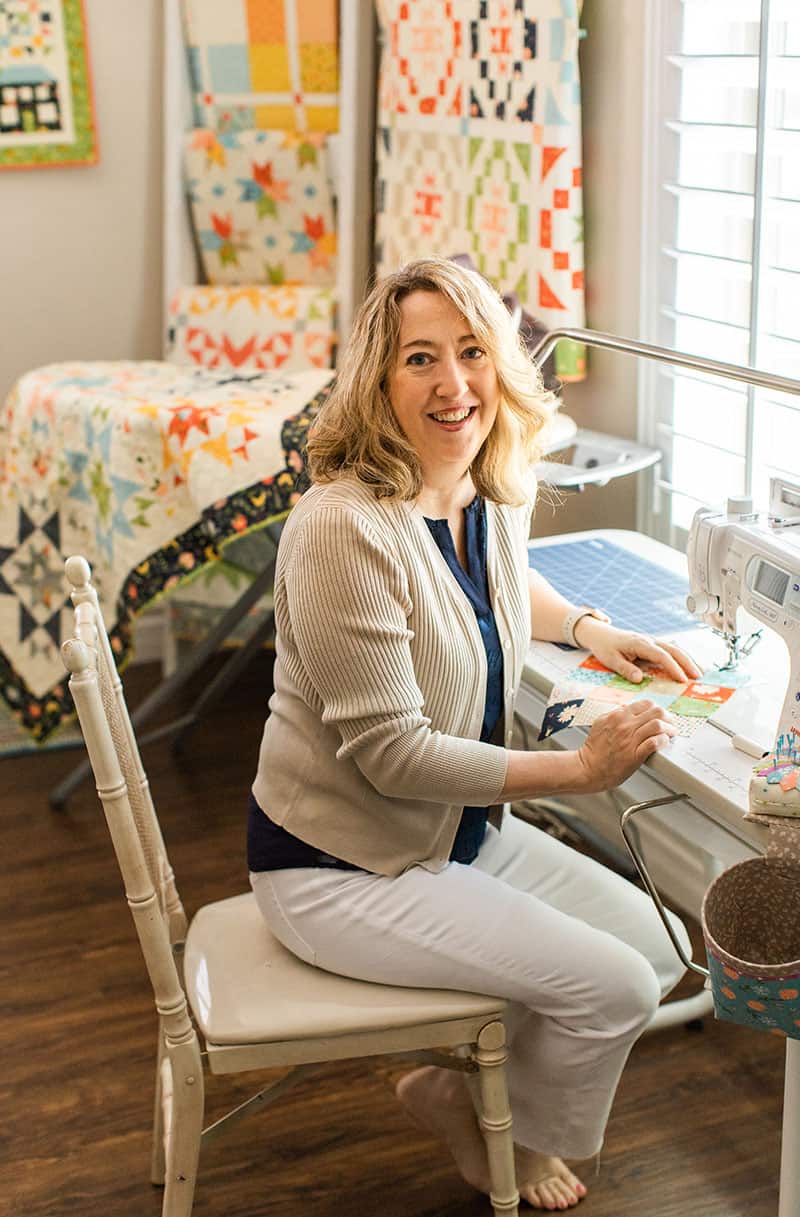 Quilting Life: Behind the Scenes
I thought I'd begin by sharing a little bit of the history behind my blog and then finish with answers to some of my most frequently asked questions. I'll also share links that might be helpful to new readers.
In a nutshell…I'm a wife, mom, grandmother and quilter, and I've been blogging here since 2008.
I started this blog in order to keep track of my quilts and projects. A lot of my early sewing and quilting projects were gifts for family and friends, and I wanted a record of my journey.
I have a Bachelor of Arts in English, did graduate studies in English literature and language and taught Freshman Composition for over ten years at the University and Junior College level.
I try to sew every day, but the reality is that I often spend most of at least 2-3 days a week at my computer editing photos, writing posts, and planning future posts.
My daughter Chelsi and I design fabric together for Moda Fabrics with 11 collections released as of 2020.
Find my patterns in paper and PDF format in my shop here.
See my videos on my YouTube Channel, and find me on Instagram here. I also post regularly on my Pinterest boards.
Join the Sherri & Chelsi Facebook Group here (we've been a little slow in approving memberships, but are hoping to get caught up soon).
Finally…email is the best way to ask a question to get a timely response. I don't have a personal assistant, so it might take a little time, but I do try to respond to all of my queries 🙂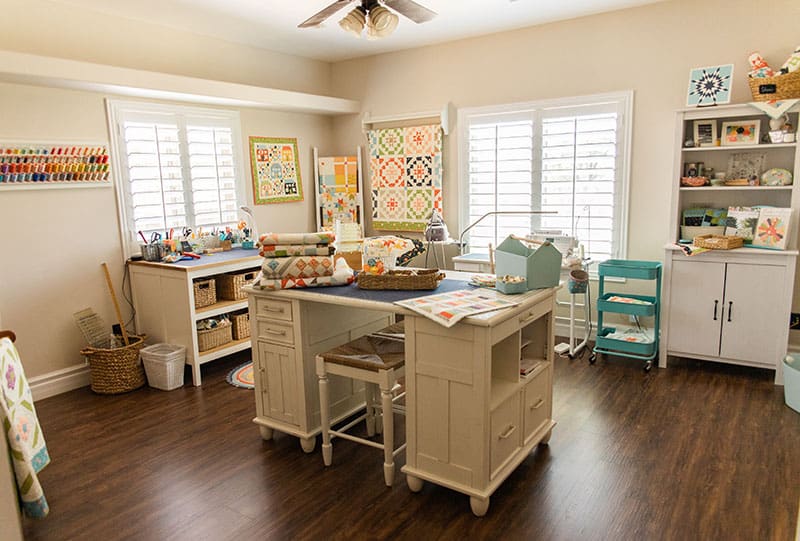 Frequently Asked Questions (FAQ's)
Do you take custom orders for quilts and bags? Unfortunately, no. But occasionally I do sell some of my samples and will always announce those sales here on the blog first.
Will you re-size a pattern for me? I've tried doing this in the past but have recently received so many requests that I just can't keep up. I am going to try to offer more size variations in the future.
Do you accept unsolicited guest posts? No, sorry.
Will you come teach for my guild/shop/group? During these crazy times I'm not scheduling anything in person before the summer of 2021 (and I hope those events won't have to be canceled). But please email me privately for questions.
What kind of sewing machine do you use? I have been sewing with a Janome Memory Craft 6600P for several years now.
If you're still reading…there is more information about me on my About Page here.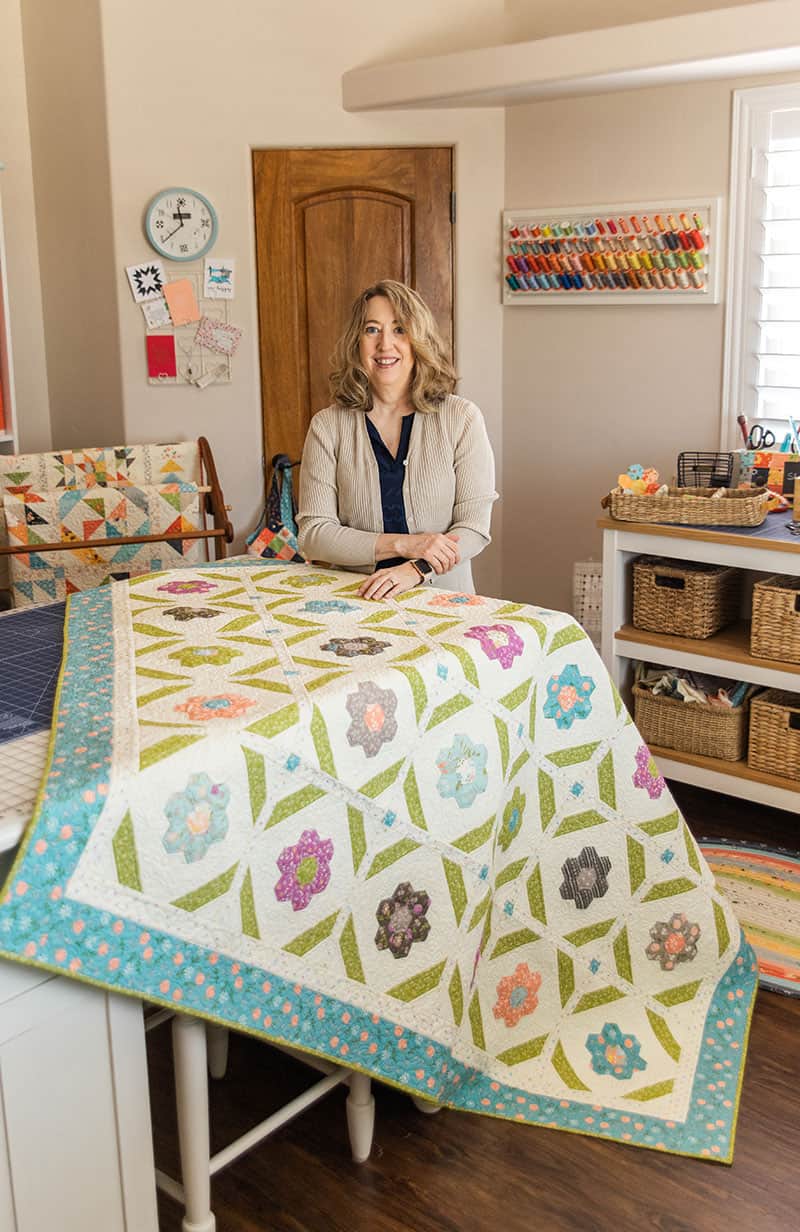 Thank you so much for reading! I am truly grateful for your support, for your kindness, and for your thoughtful suggestions. (Please email me with any questions I might have missed…and I'll do my best to update this post with the answers soon–or at least answer them on the podcast). I'm so looking forward to sharing many things with you in the months and years to come. Happy quilting, and thanks so much for stopping by!