Hello! Today I thought it would be fun to share my 2019 Top Nine from Instagram. I use the Top Nine program to see which posts on Instagram generated the most "likes" for the year. It's always kind of a fun way to review the year!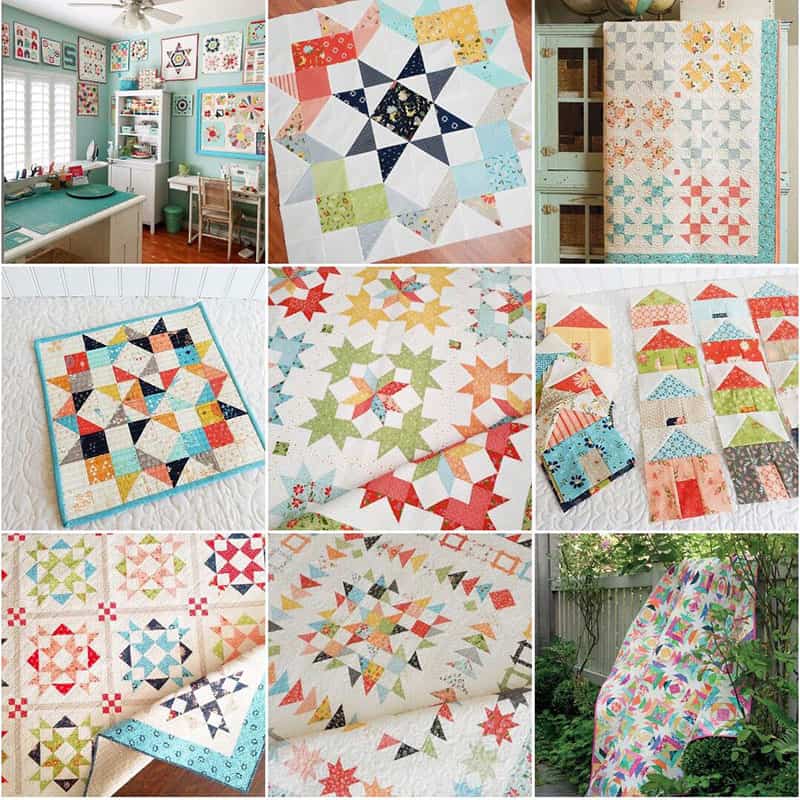 2019 Top Nine from Instagram
I love to see the collage created by the Top Nine program at the end of the year. And, I'm happy to see that some of my favorites made it into this year's mix! I'll share a little bit about the photos row by row, beginning at the top left.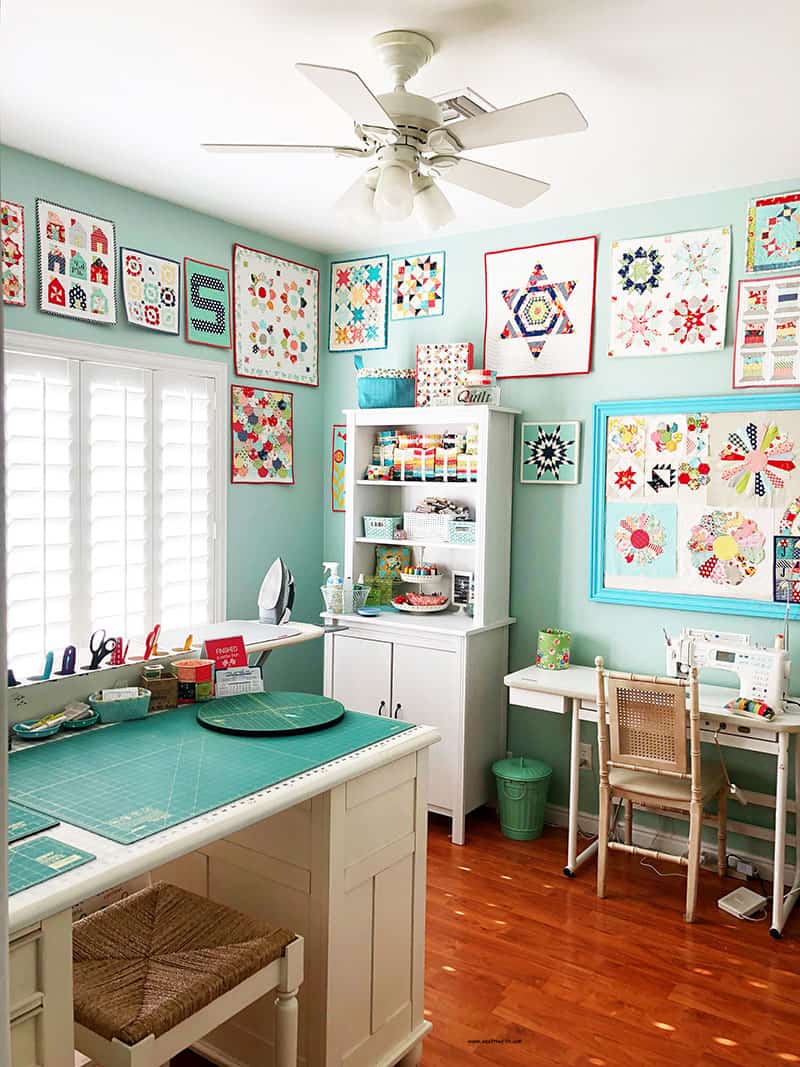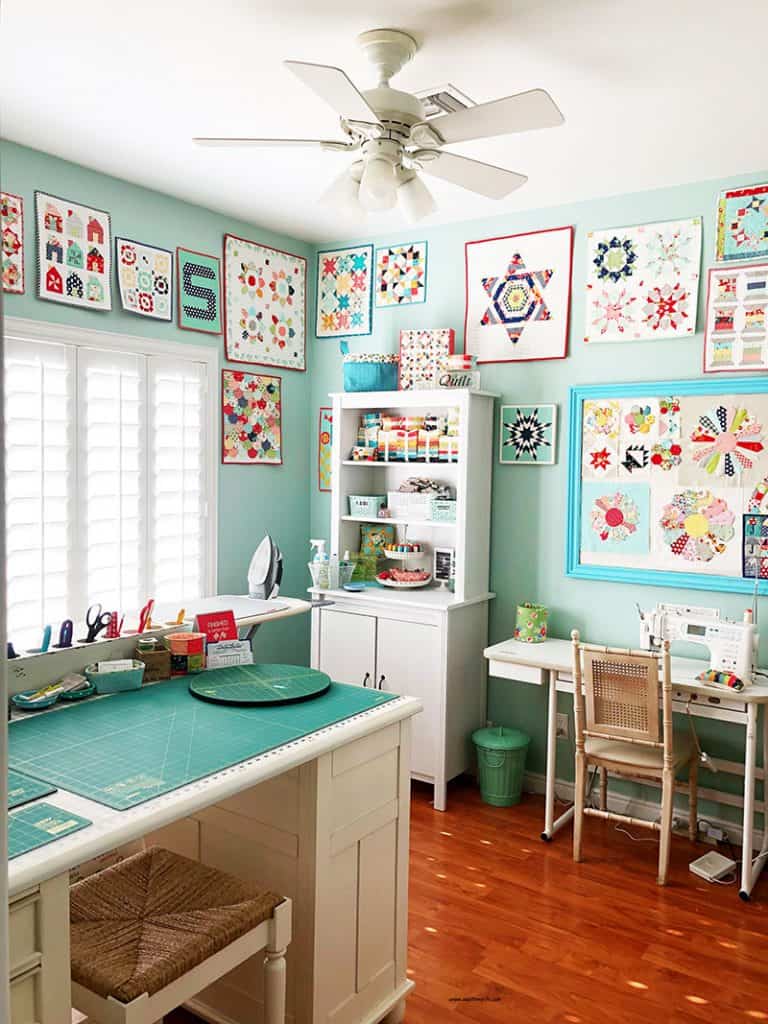 Quilting Life Sewing Room
First, my favorite picture of my sewing room in our previous home generated the most likes. That makes me happy because it truly was such a happy space for me. It's a small room but had such wonderful light for sewing! We actually sold our home and moved in August and are in the process of buying a new one. I'll be able to share the sewing room set up every step of the way and am really looking forward to that! If you want to see more details about my previous sewing room along with Sewing Room Organization Hacks, go here.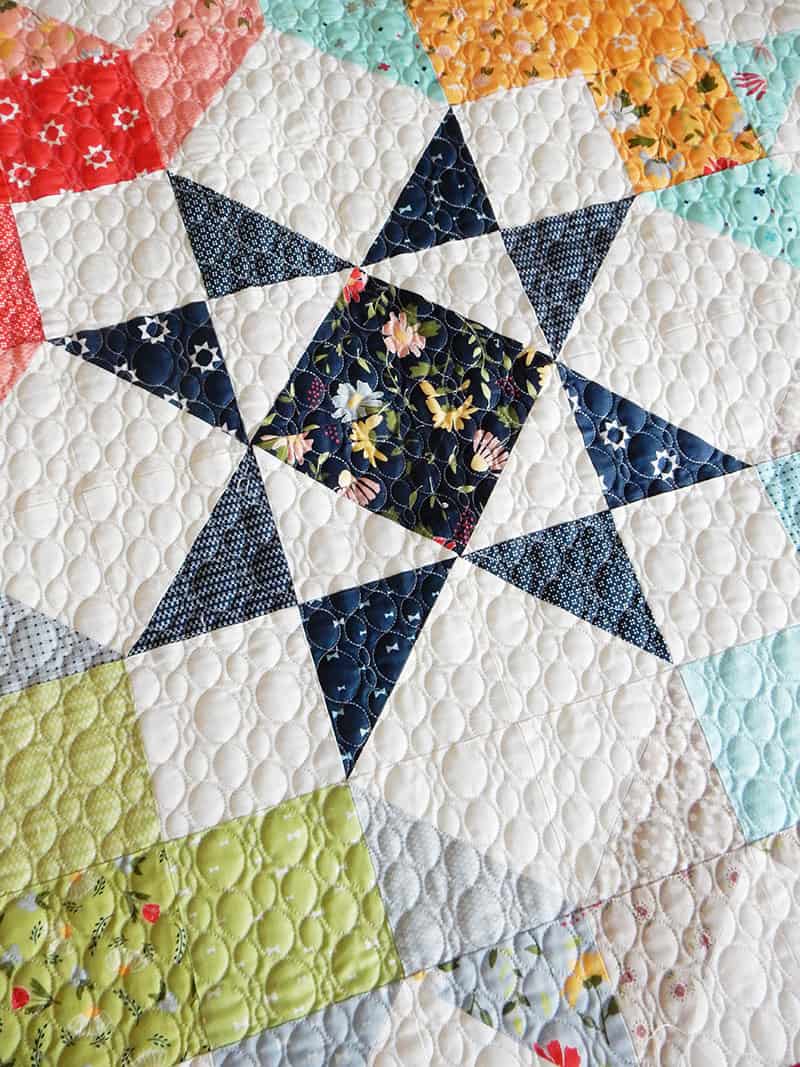 Scrappy Moda Love Charm Pack Quilt
Second, it was a fun surprise that this was my second most liked photo! I absolutely love this quilt and had a lot of fun using scraps from several of our collections to piece it. I finished it up at the end of January this year and didn't really do a full blog post on it that I could find. But it's a favorite for sure!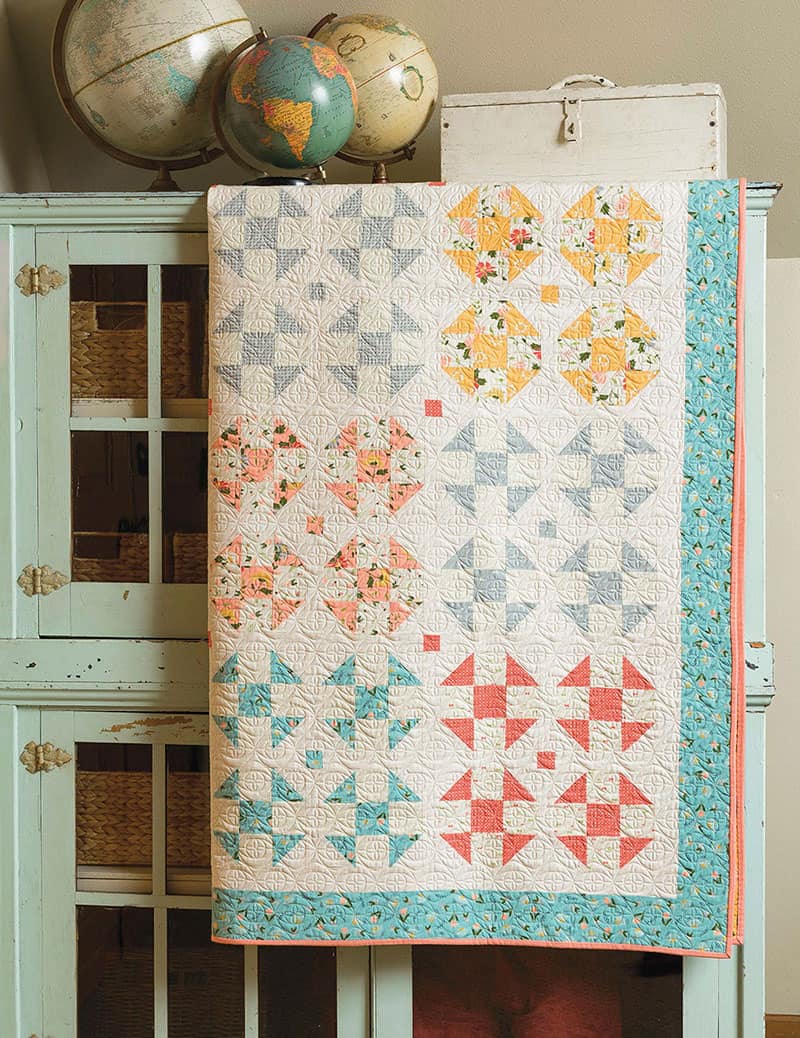 Parfait from Moda All-Stars On a Roll Quilt Book
The third top post from my Instagram feed in 2019 was my Parfait quilt from the Moda All-Stars On a Roll quilt book. I used Jelly Rolls from our Clover Hollow collection for this quilt, and it's a favorite! You can see my original post on the book/quilt here, and you can get the Moda All-Stars On a Roll book here.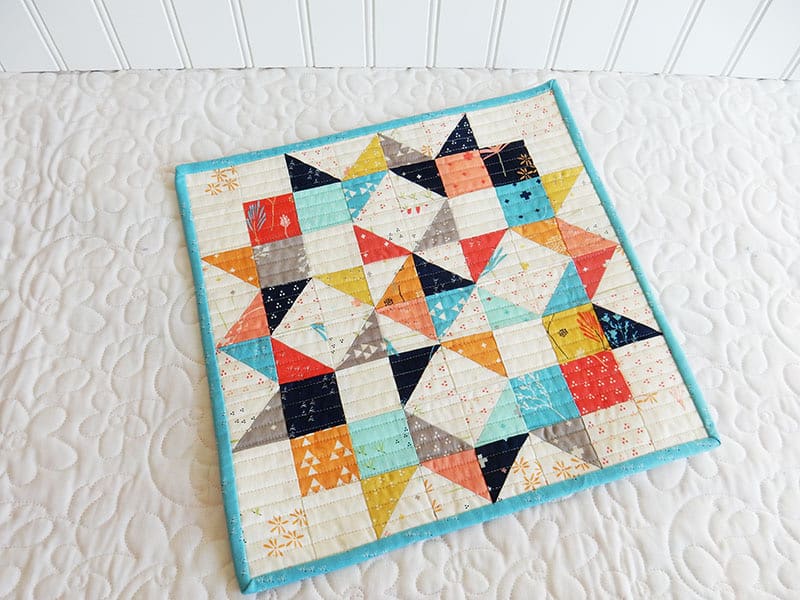 Mini Moda Love Quilt in Desert Bloom Fabrics
My Mini Moda Love Quilt made with our Desert Bloom fabric collection was number four this year! You can read the original blog post about this one here. The pattern can be found here (same link as for the Charm Square version above).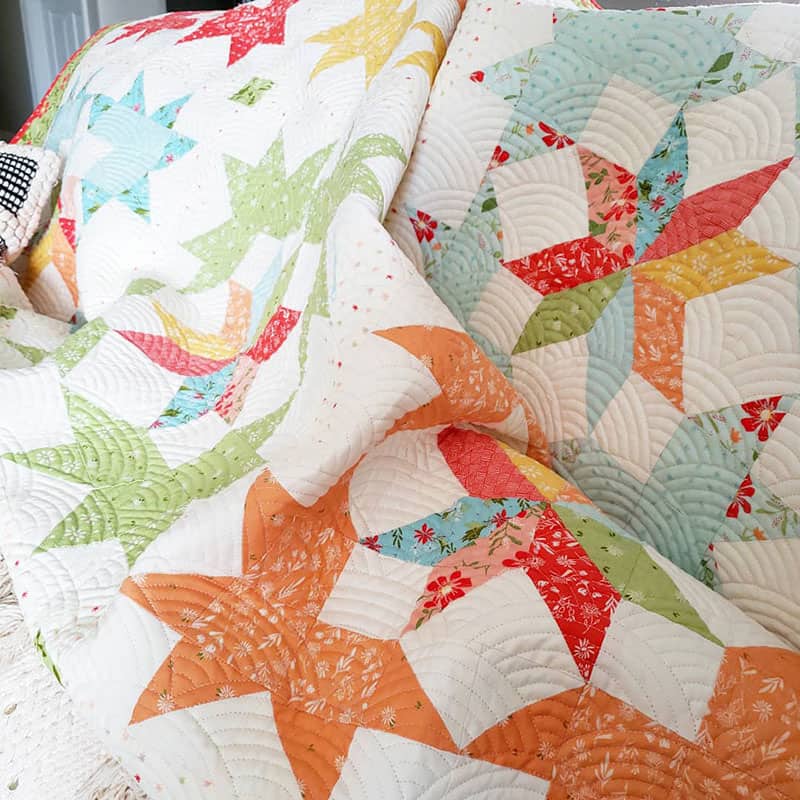 Starlight Fat Quarter Quilt
Number five…right in the middle of the collage is my recent pattern, Starlight made with Summer Sweet fabrics. Starlight is a fun fat quarter quilt. You can read my original post on Starlight here and find the patterns in paper and PDF here.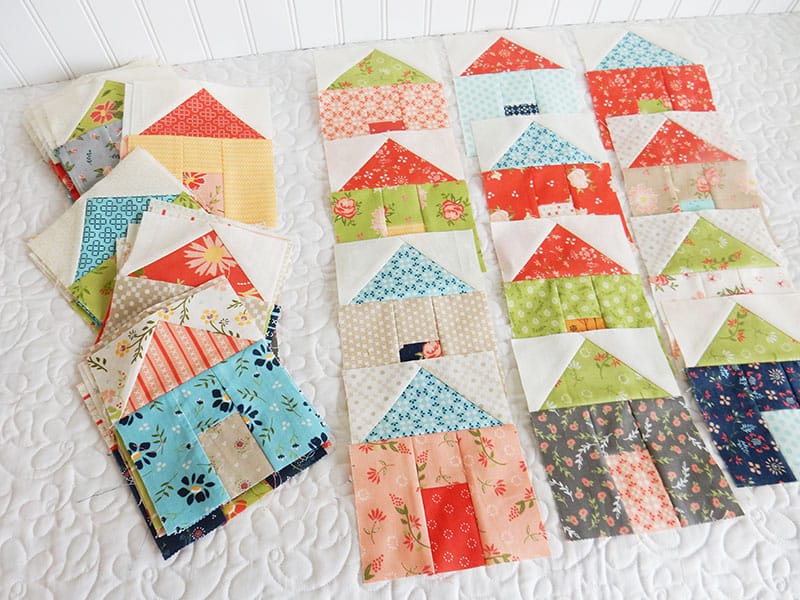 Village Quilt Work in Progress House Blocks
Number six for the year was a fun photo of my Village Quilt work in progress house blocks. Seeing this picture was a good reminder to me that I need to make some of these blocks using our Summer Sweet fabrics. I'm having so much fun adding houses from each collection to my pile that I'm not very worried about finishing it soon! You can see my most recent post on this quilt here.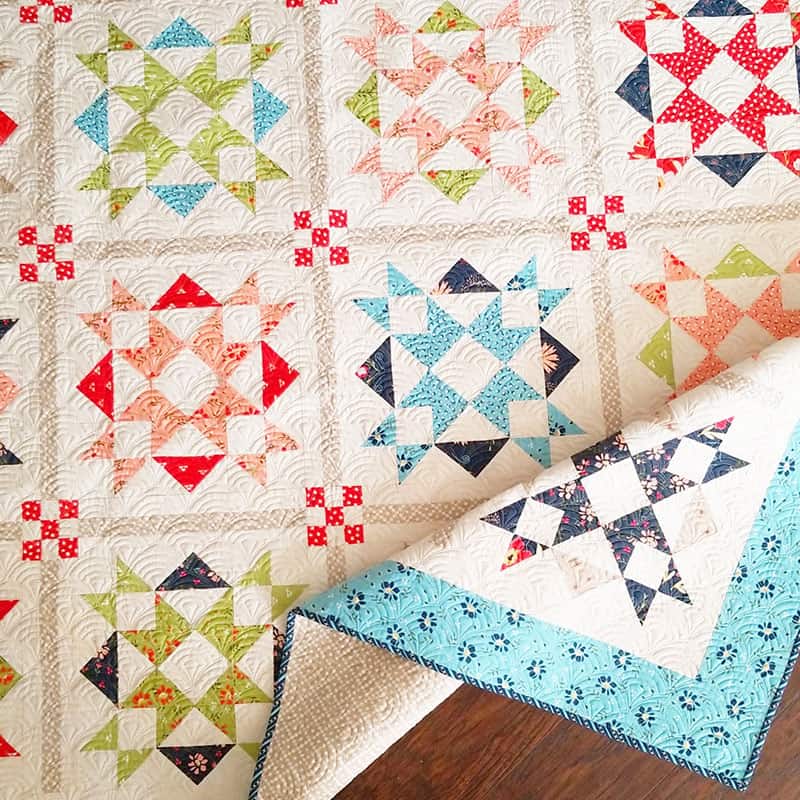 Waterfront Fat Quarter Quilt
Next, in at number seven is another of my favorite quilts, my Waterfront fat quarter quilt. This quilt is actually from the end of summer 2018 and is pieced with our Walkabout fabric collection. You can find my original post with all of the details on this quilt here, and find the patterns in paper and PDF here.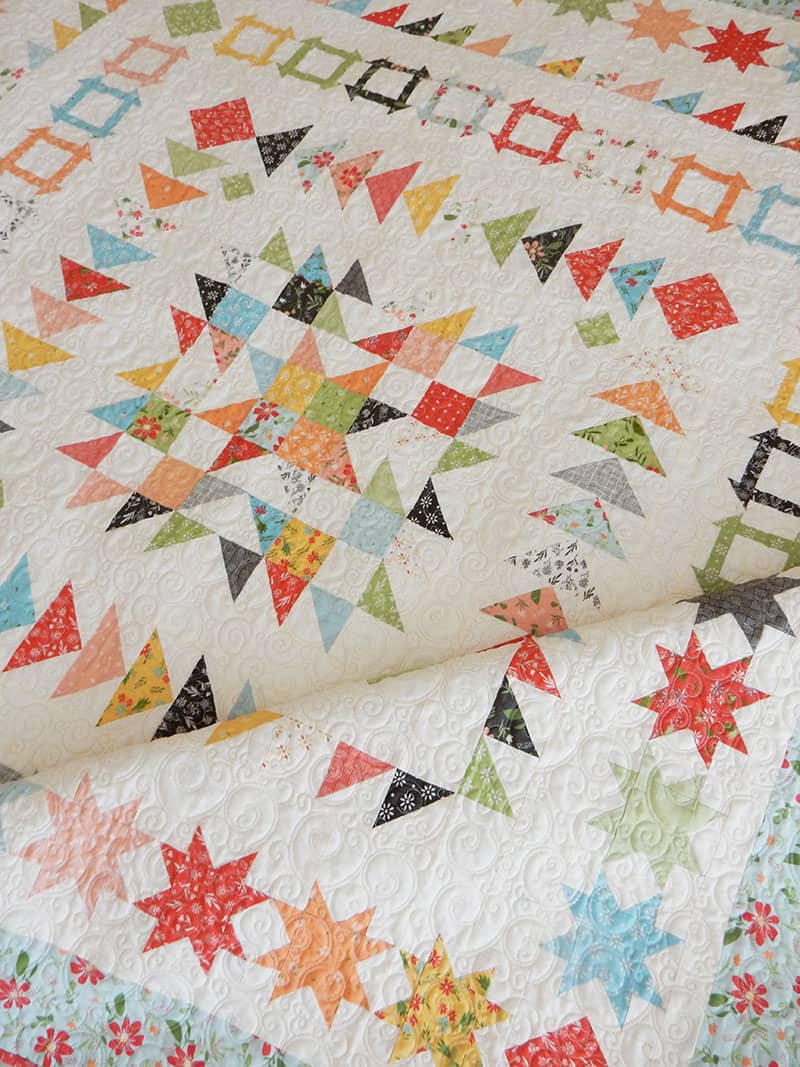 Gelato Fat Eighth Quilt
I'm so, so happy this one made the top nine! Because it's one of my favorite quilts of all time. I had been wanting to design a medallion quilt for quite a while and was so very happy with how this turned out! Read my original post on the Gelato quilt here, and find patterns in paper and PDF here.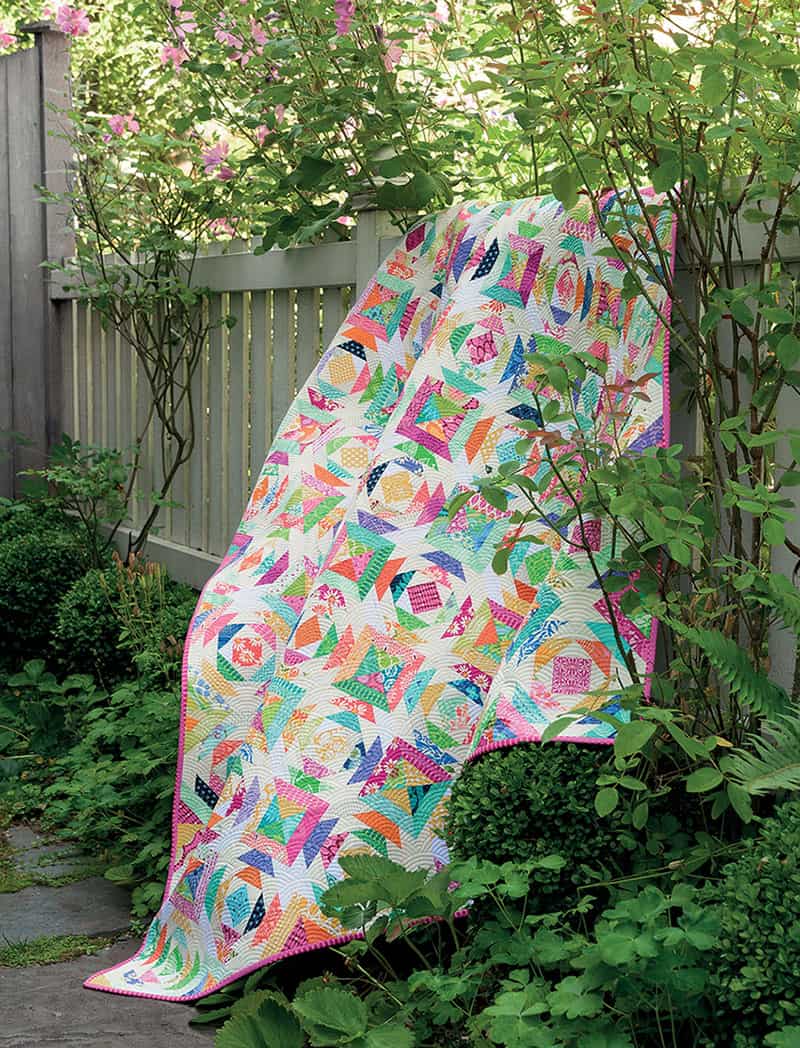 Pier 44 from Sunday Best Quilts
Finally, squeezing in at number nine is another of my most favorite quilts in the world. My Pier 44 quilt from my Sunday Best Quilts book co-authored with Corey Yoder garnered the final spot in the list. Our book has a "bucket list" theme, and this pineapple quilt was the number one quilt to make on my bucket list. You can find a post about Pier 44 (and my other five quilts in the book) here, and you can purchase Sunday Best Quilts in my shop here and from Amazon here.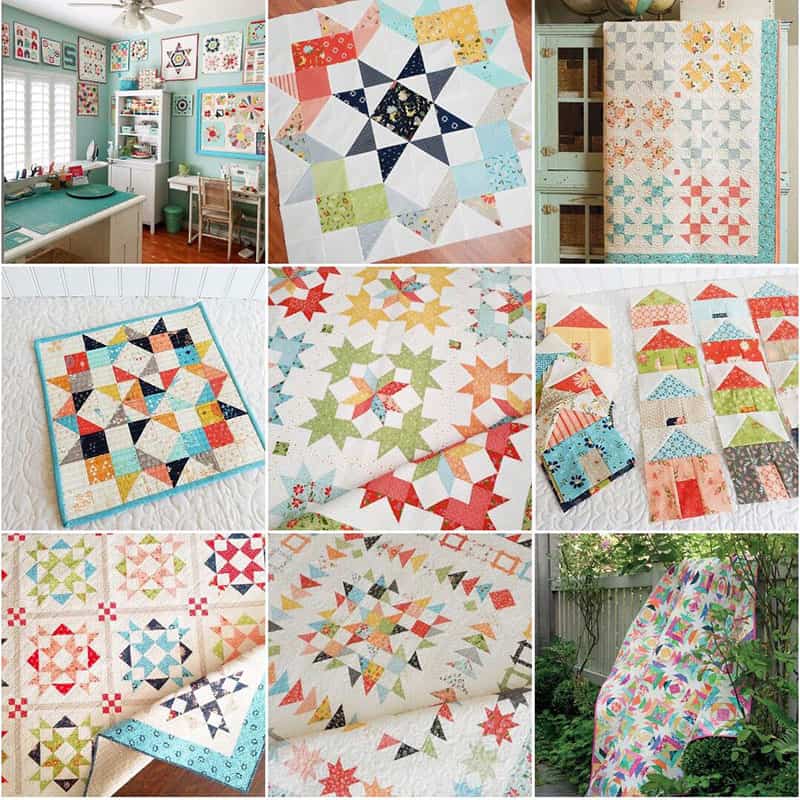 Thank You!
Thanks so much for reading this 2019 Top Nine from Instagram post and for following along this year on the blog, on Facebook, Pinterest, or on Instagram (or all four)! I definitely have one more "end of year" post I want to write before 2020 rolls around, and I'll be back with that soon!
Happy quilting, and thanks so much for stopping by!