Hello and happy Monday! I'm really excited to be able to share my 2019 Block of the Month | January blocks with you today. In keeping with my general 2019 goal of using as much as my stash as possible, I've decided on a block of the month that will allow you to make it as scrappy as you'd like! Of course you can definitely make this project with one collection…but you'll have the option to make it using pre-cuts or scraps.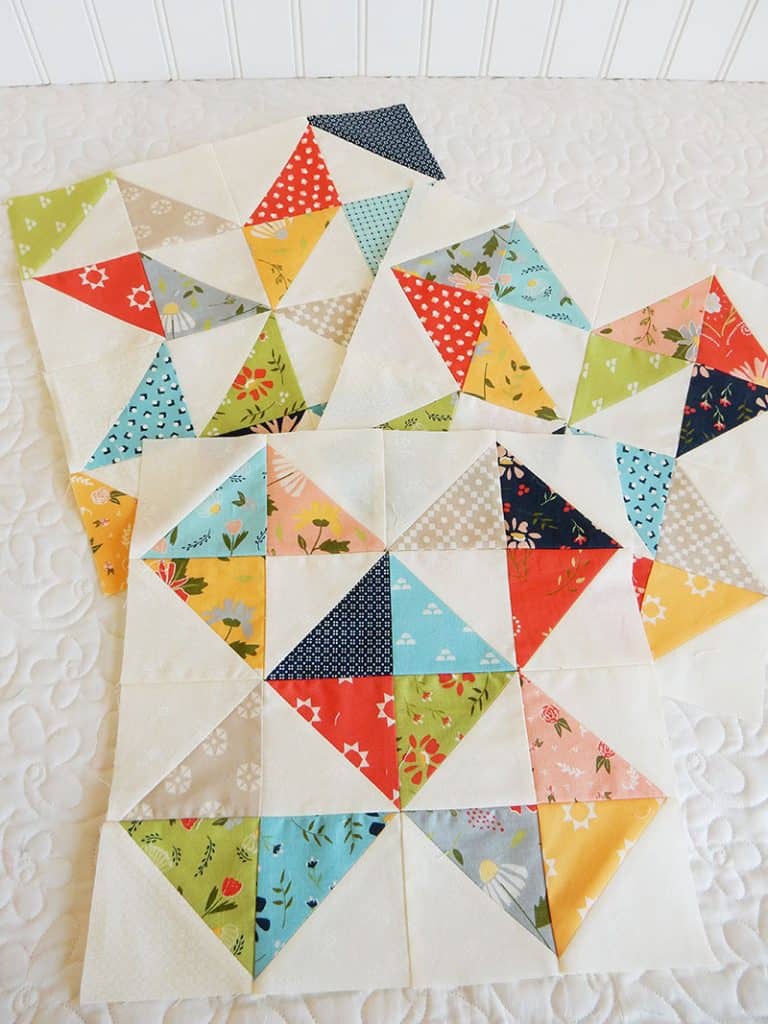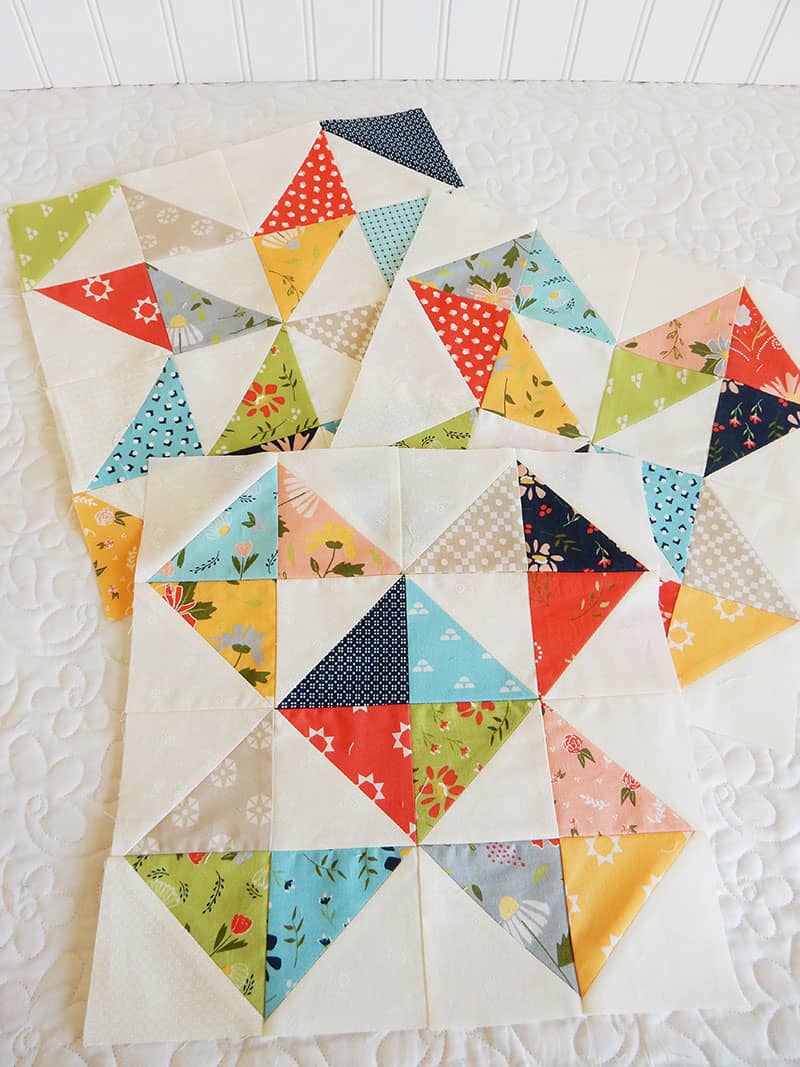 This year's Block of the Month will have 25 blocks…yes, 25! That means you'll be able to make a really nice sized quilt or a couple of smaller ones if you'd like. I'm making two different versions–one is a scrappy version using fabrics from our fabric collections.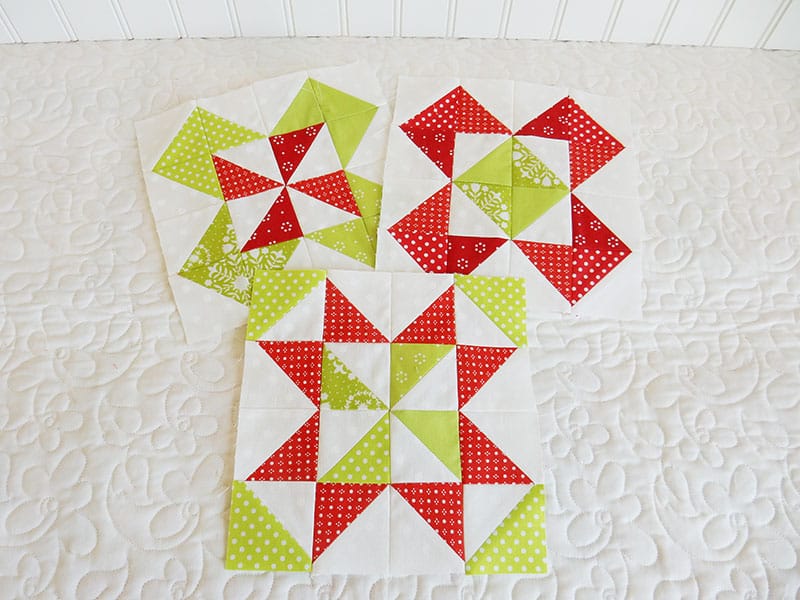 I'm also making a red and green version of the quilt. This one will also be scrappy. I'm arranging fabrics in this one so that if you'd like to use just two colors for each block you'll have some ideas of how to distribute the fabrics.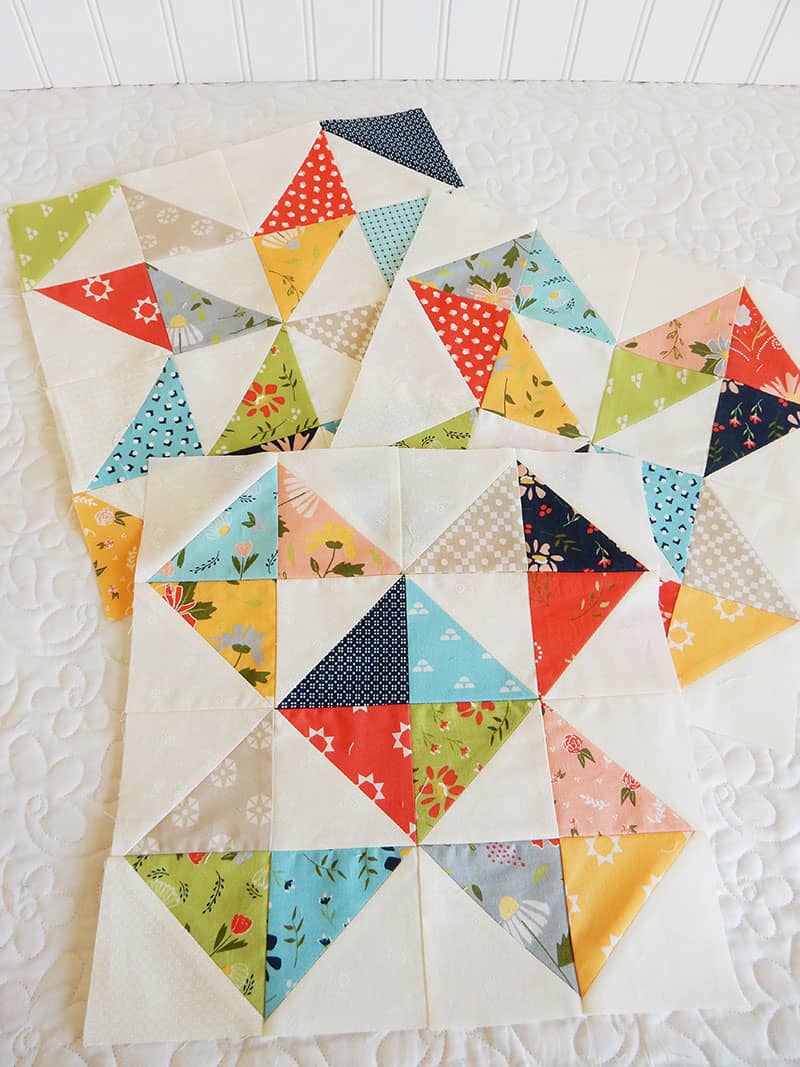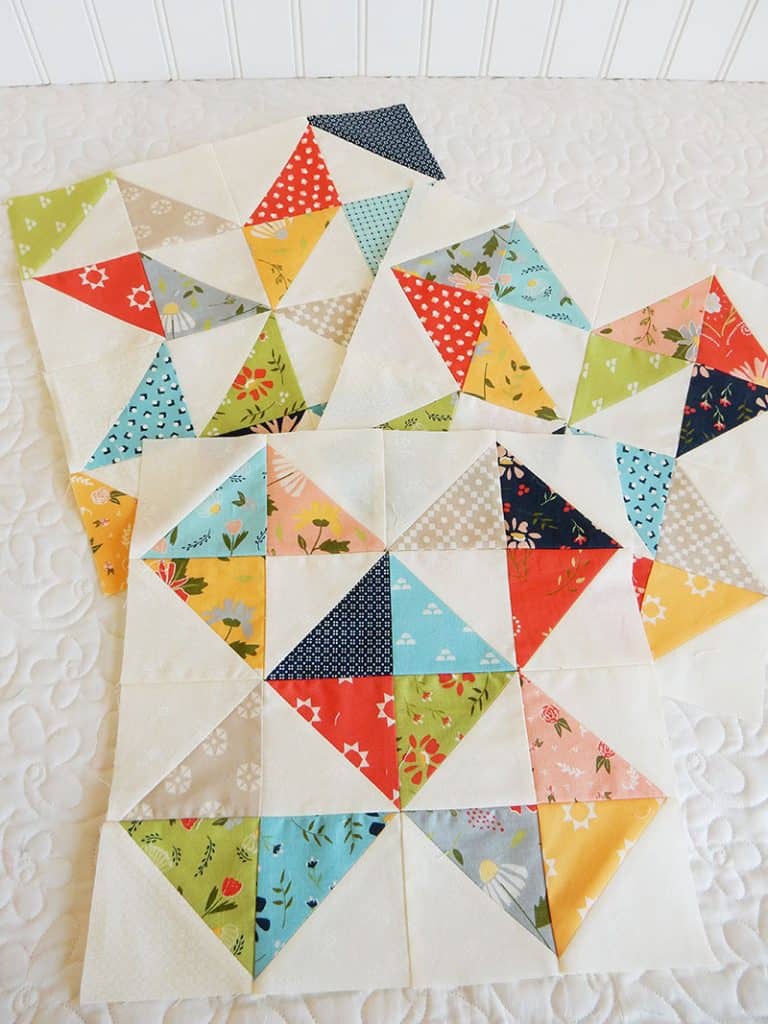 This month there are three blocks to make; however, you'll just be making two blocks a month from this point on. (I figured it would be easier to get the busy month finished up first so you'll have more time for setting the blocks together at the end).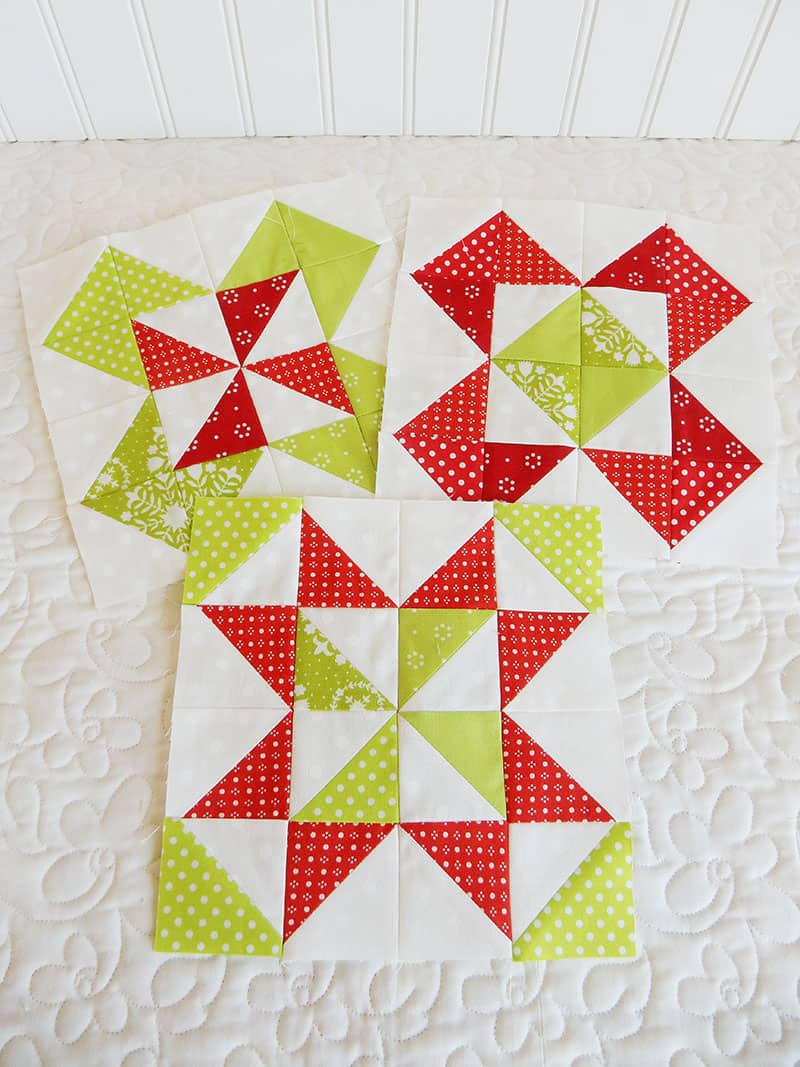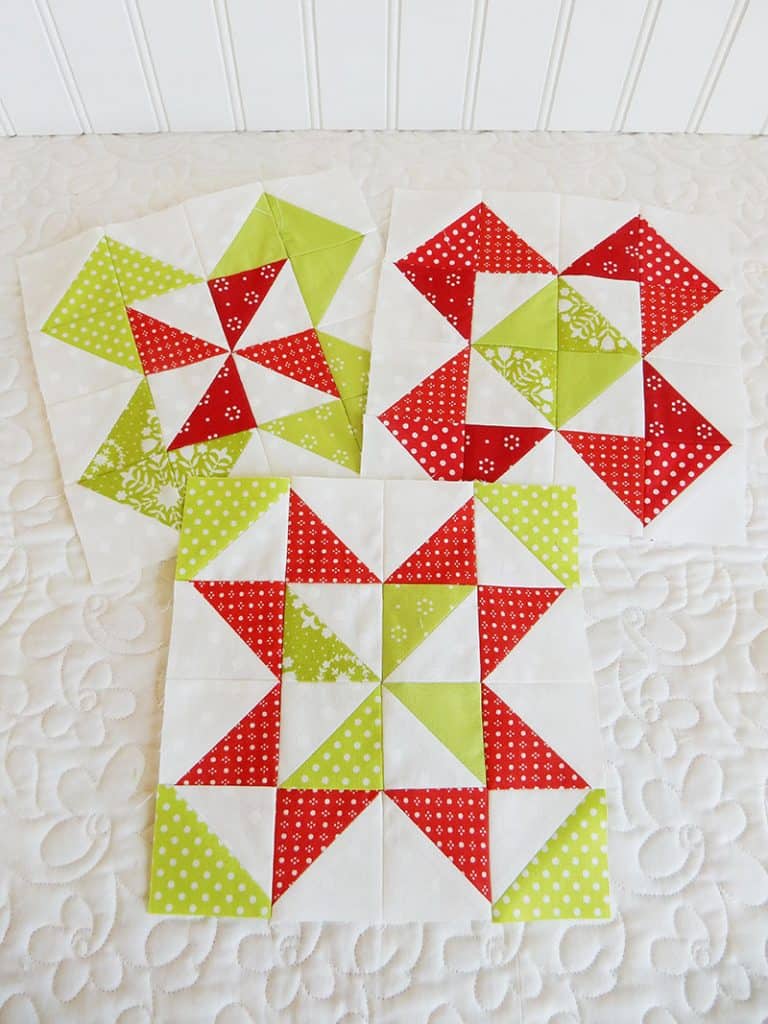 I have fabric requirements and instructions for blocks 8″ x 8″ or 12″ x 12″ finished. I love the designs in both sizes!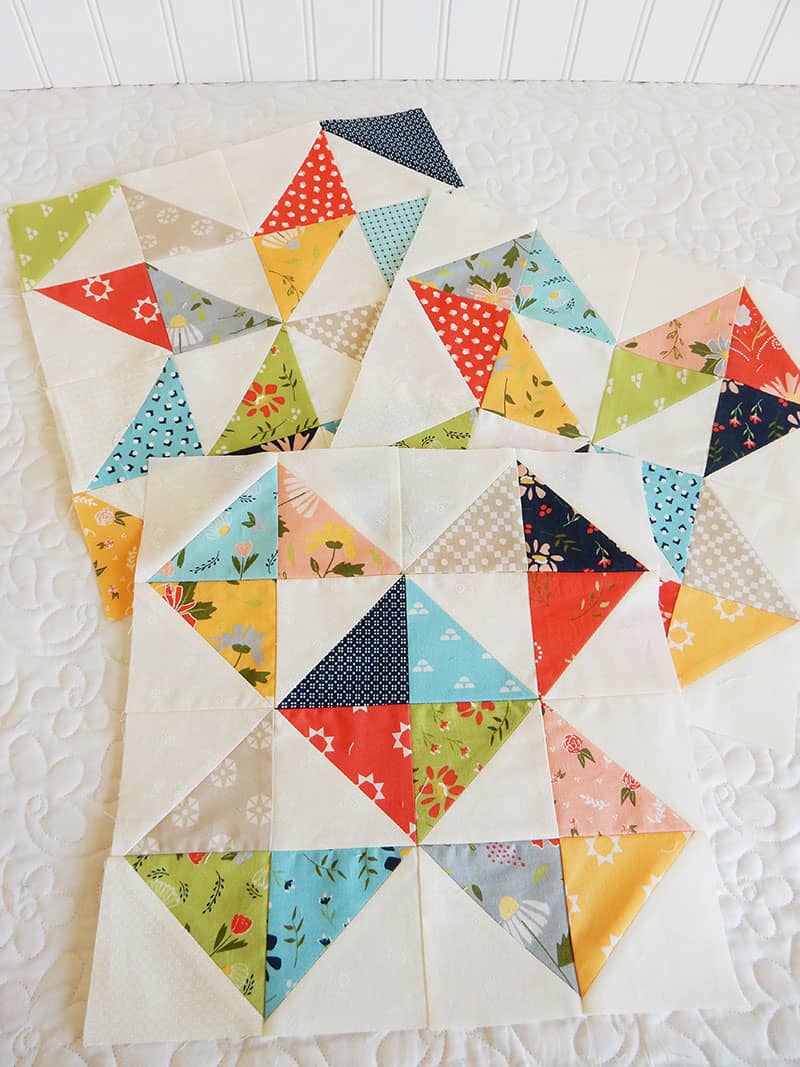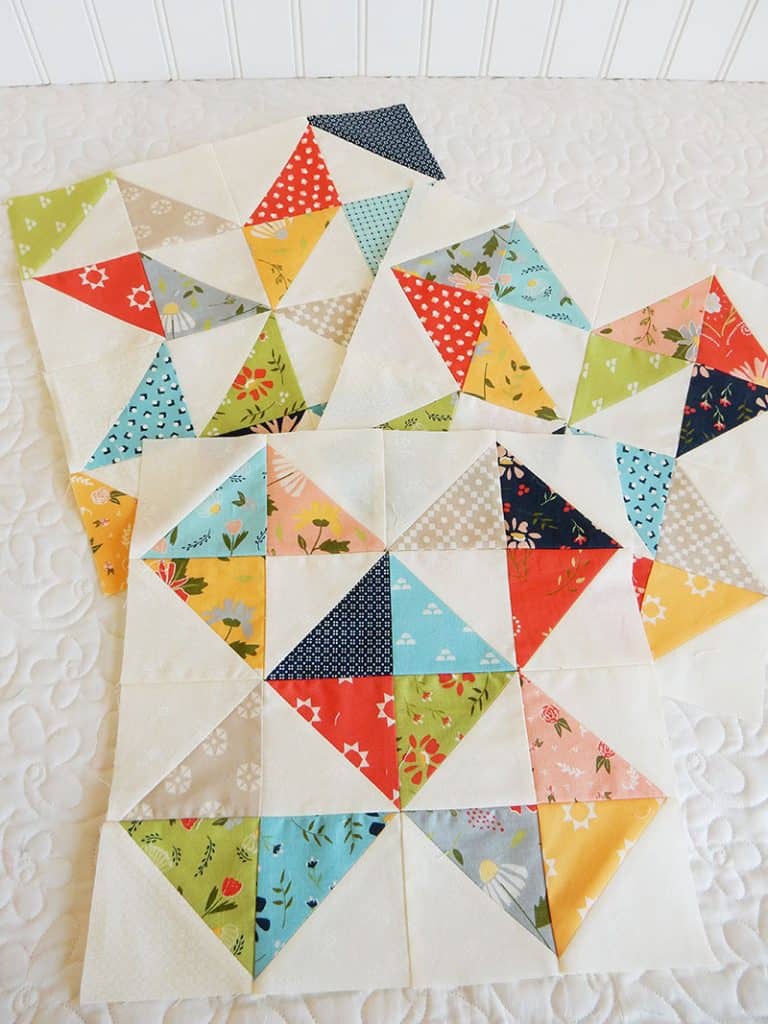 I suggest that you start making half-square triangles as soon as you decide which size blocks you're going to make and finalize your fabric choices. If you can get ahead on half-square triangle sewing early in the year, then the blocks will be super easy to put together each month!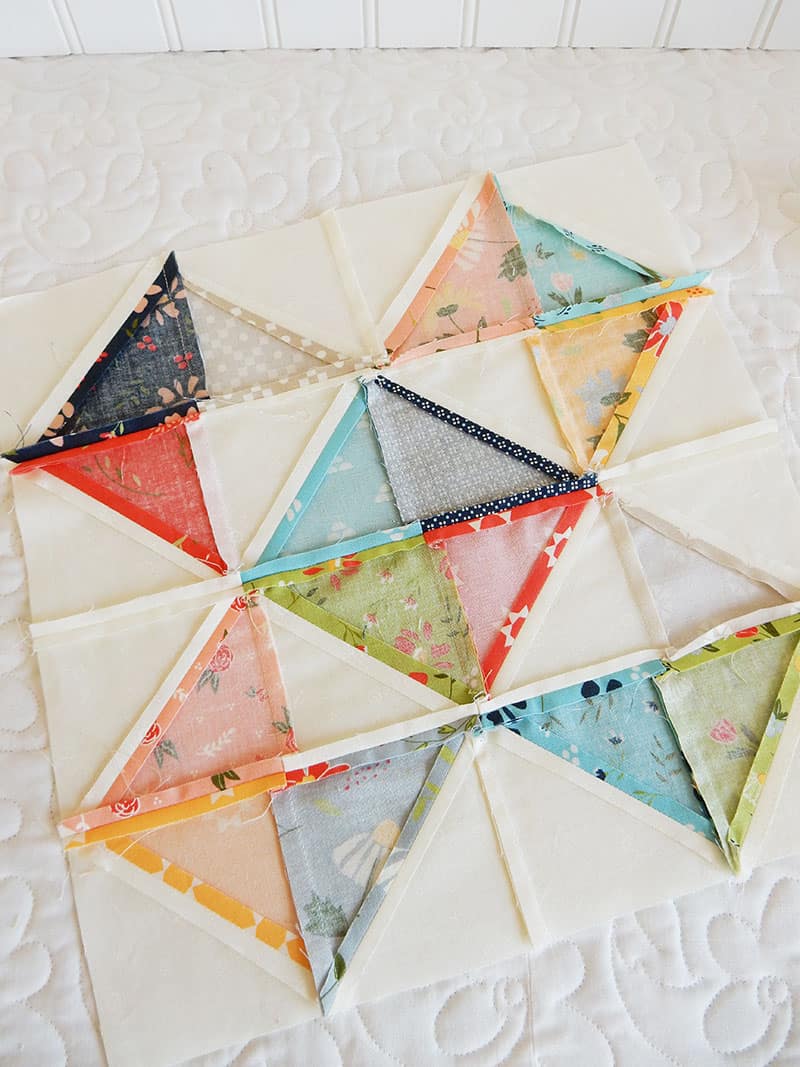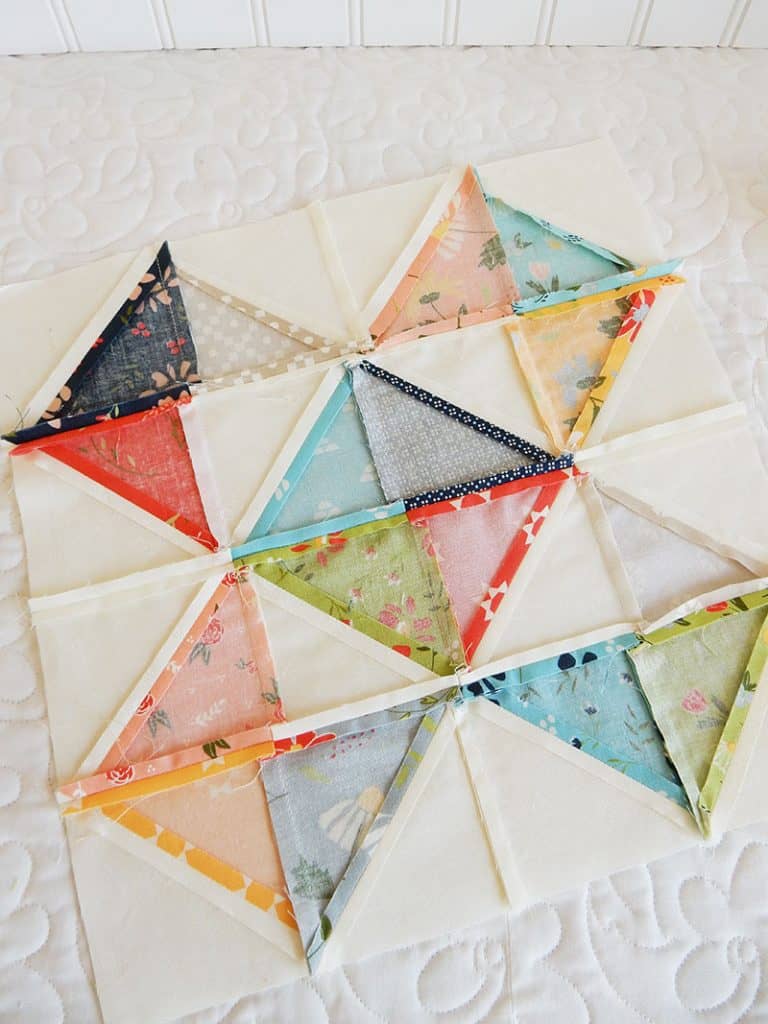 You'll notice from the photo above that I like to press seams open for half-square triangles. It makes it so much more simple to make scrappy quilts if the seams are pressed open, thus eliminating bulk where units join together.
Quilting Life 2019 Block of the Month | January Details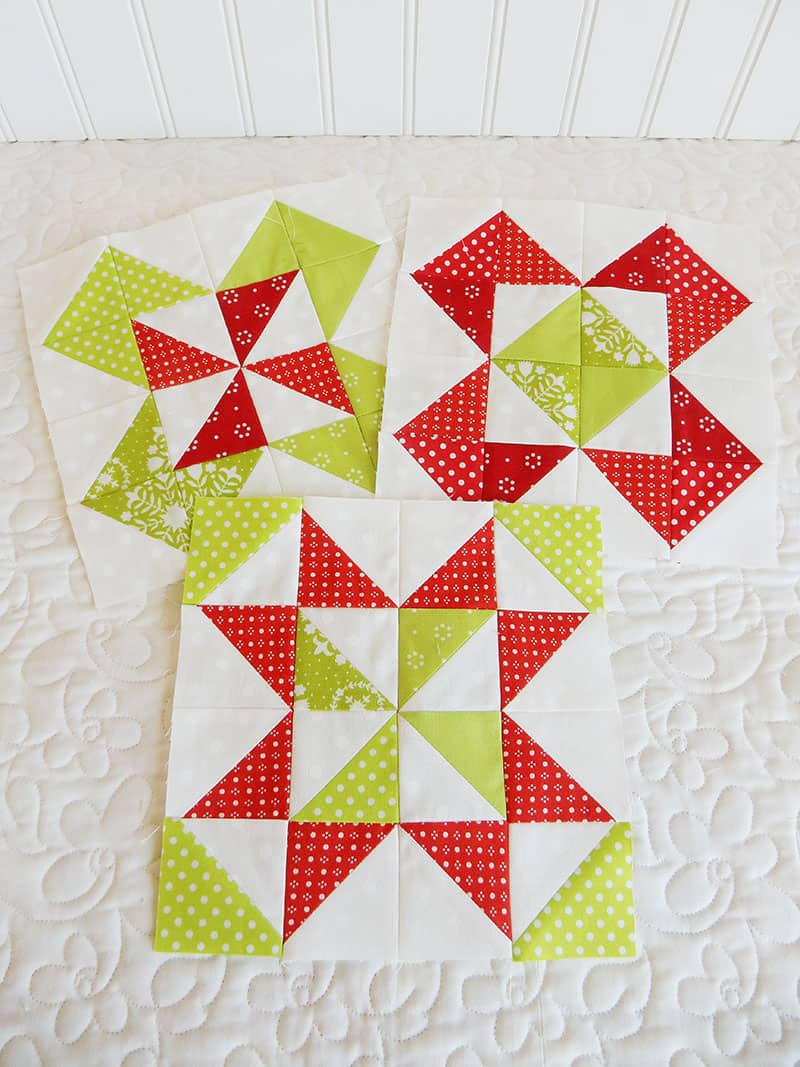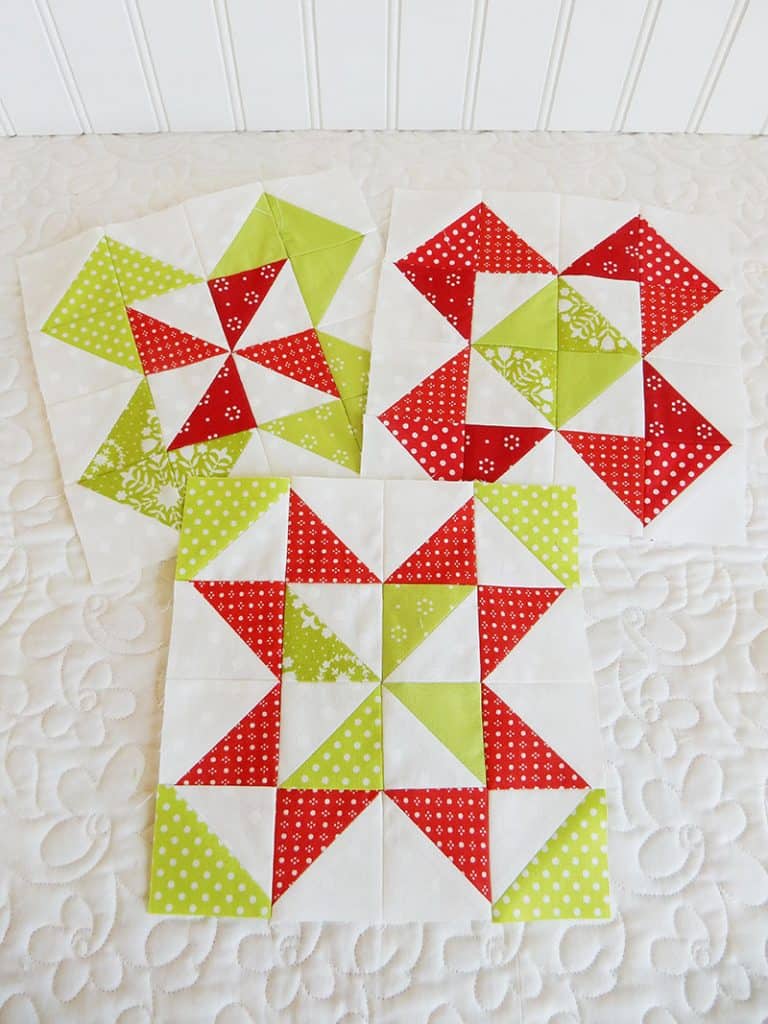 This year I'll be offering several different setting options for the blocks. I'm pretty excited about those and will share more information about them in February. I hope you'll join me in making this year's Quilting Life Mystery 2019 Block of the Month | January! Thanks so much for stopping by!