Hello and happy Wednesday! Today I'm sharing Moda Block Heads 2 Block 43, "Mosaic," by Brigitte Heitland. This is a 6″ finished block that makes a big impact. It goes together quite easily, too!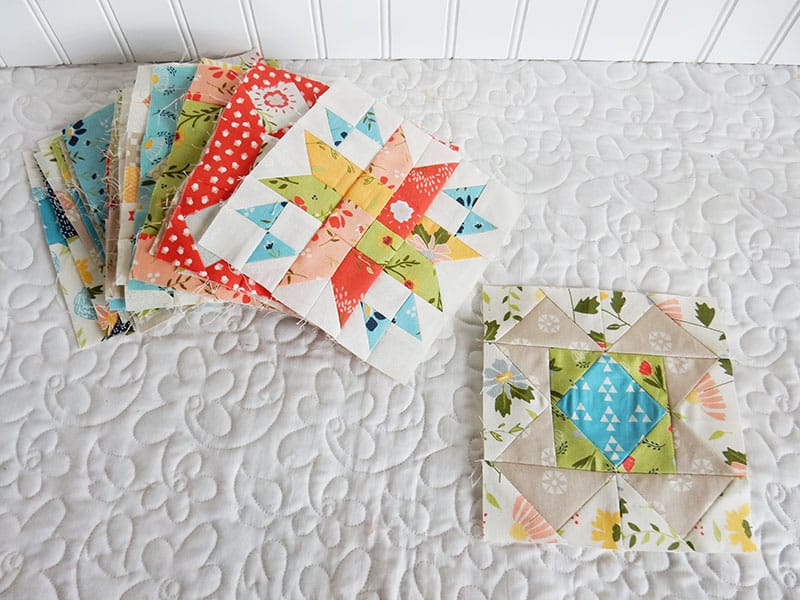 I used fabrics from three different collections for my block. The center is from our Desert Bloom collection; the green print and floral on cream are both from Clover Hollow, and the taupe print is from our Valley collection.
Tips for Moda Block Heads 2 Block 43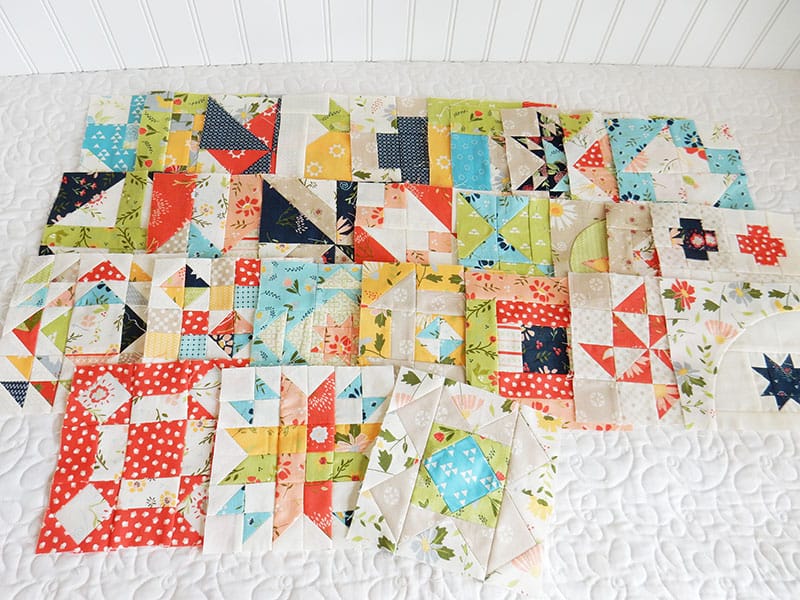 Moda Block Heads 2 Block 43 Links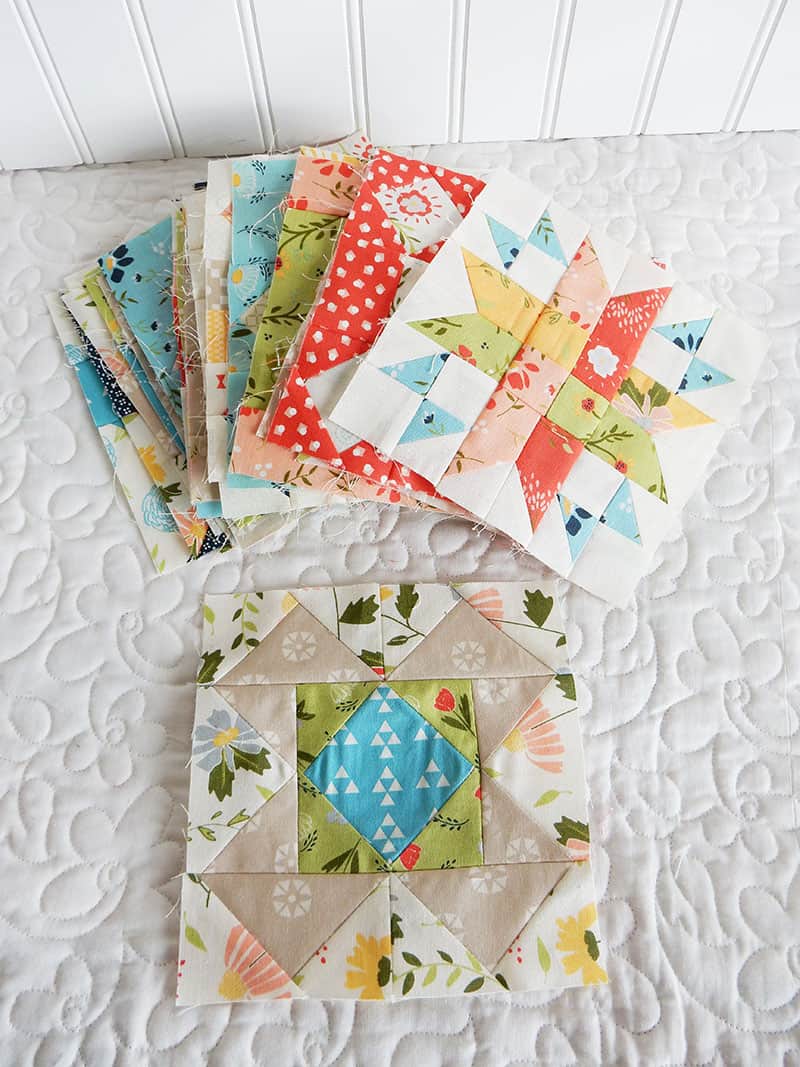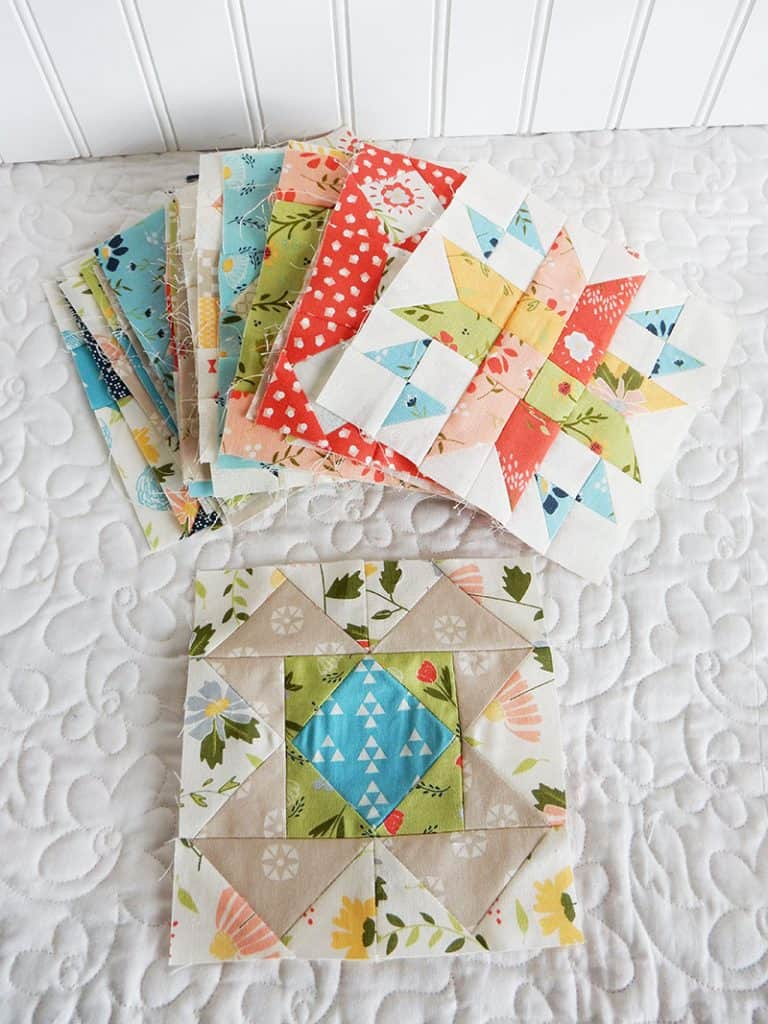 Find the other Moda Block Heads Here: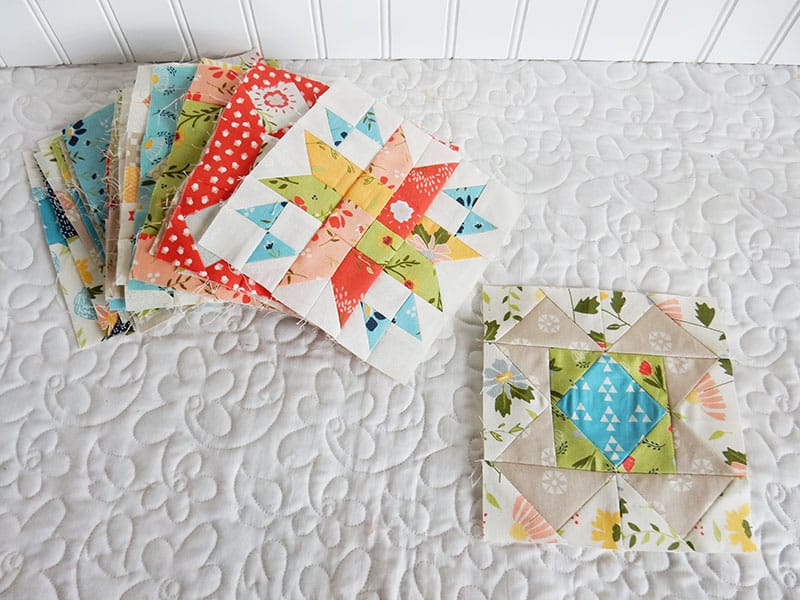 A Few More Things…
If you are new here, or just visit on Block Heads day…you might want to check out my 2019 series of Sew Your Stash posts. They have lots of tips and ideas to get you sewing through your stash. Find all of the posts in this series here.
Also, yesterday I released the February blocks for my Mystery Block of the Month program for this year. Get all of the details here.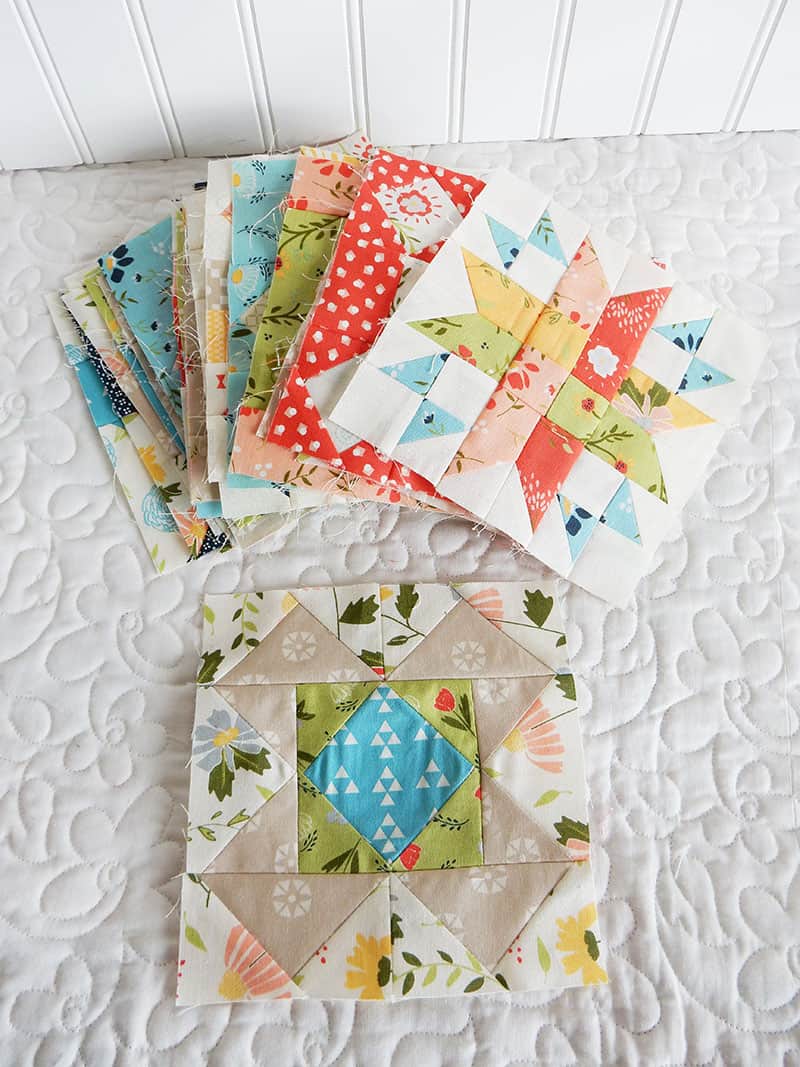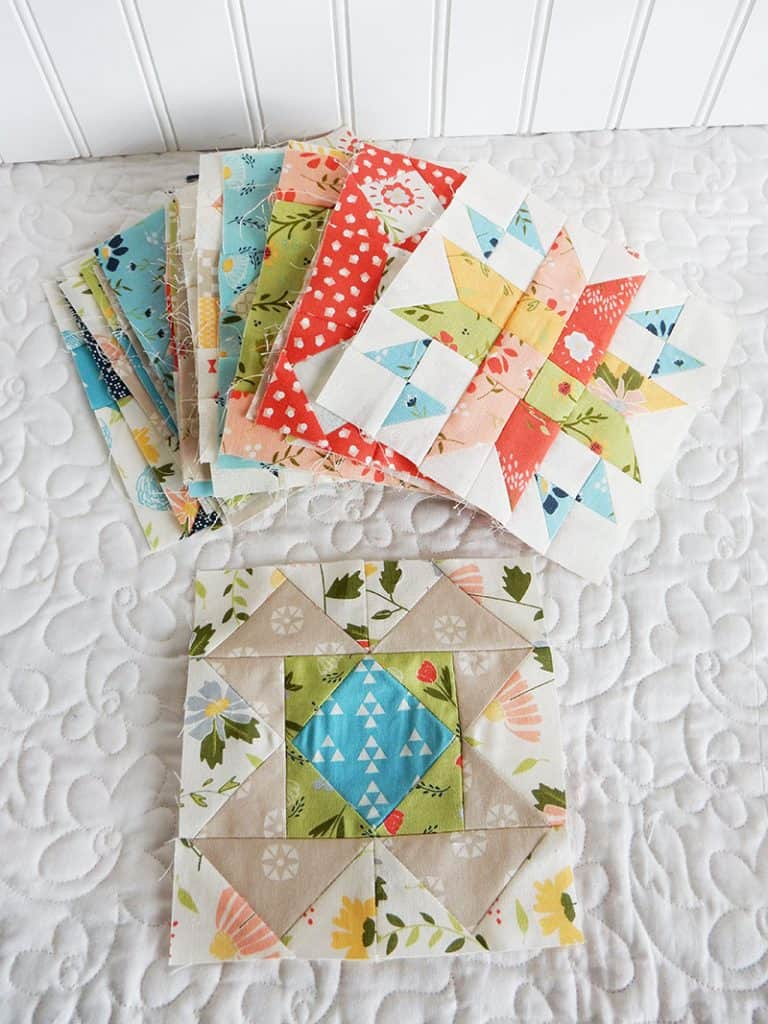 Happy sewing Moda Block Heads 2 Block 43. And thanks so much for stopping by!