Hello and happy Friday! Today I'm happy to be able to share with you the information for my 2018 Mystery Block of the Month finishing instructions! This has been a really fun project for me. I can't believe I'll have three quilts out of it as well. I'm actually working on setting one of them together now. Of course I'm putting the Christmas one together first because it's December!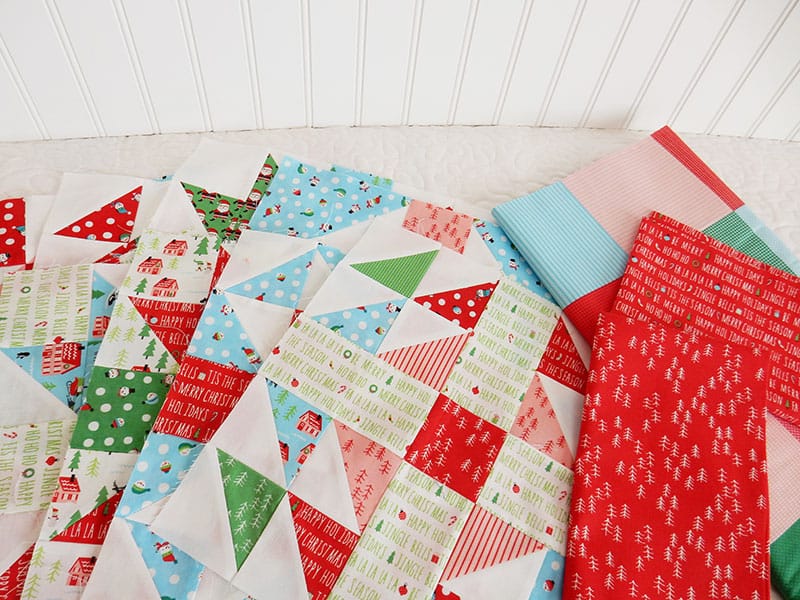 My finishing fabrics for this quilt arrived a day early from Fat Quarter Shop which was a nice surprise yesterday. I'm so excited to get this put together now that everything is here. I'm just in love with this patchwork backing fabric I ordered, and I also ordered extra of the Merry Christmas words on red and the Christmas trees on red. (The fat quarter bundles of this collection are on sale now, too–while supplies last).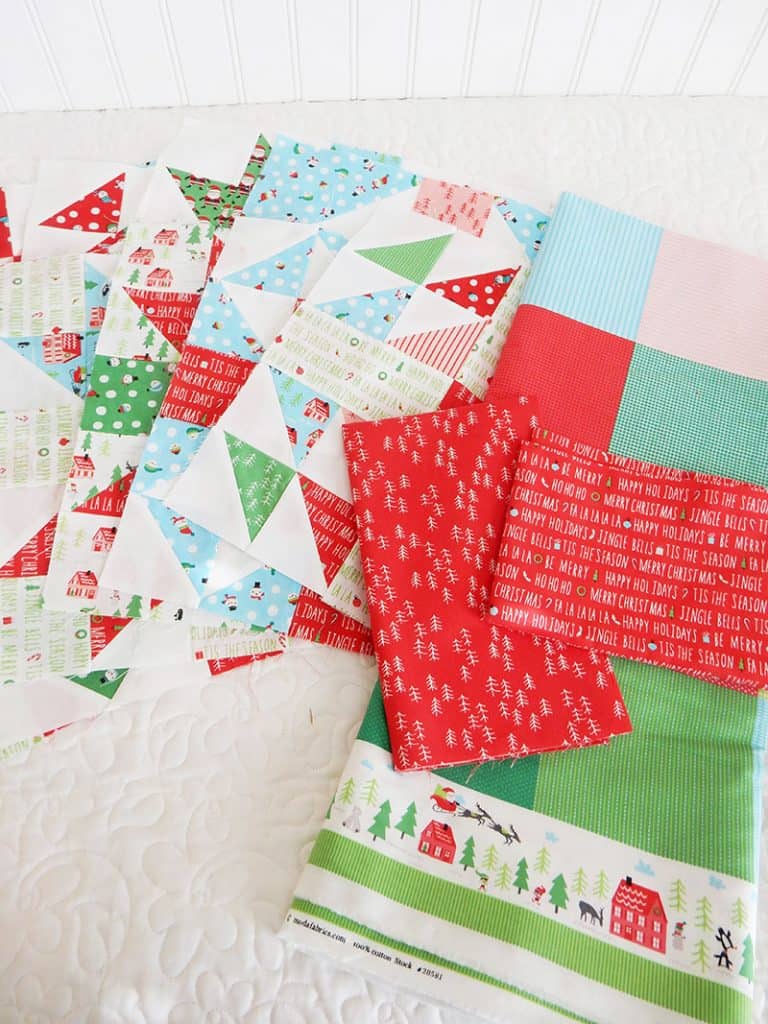 I wanted to show a picture of the border of the patchwork fabric, too! It is just so fun with the cute trees, houses and Santa! I have a bit extra of this and hope to be able to use it for the borders on my quilt!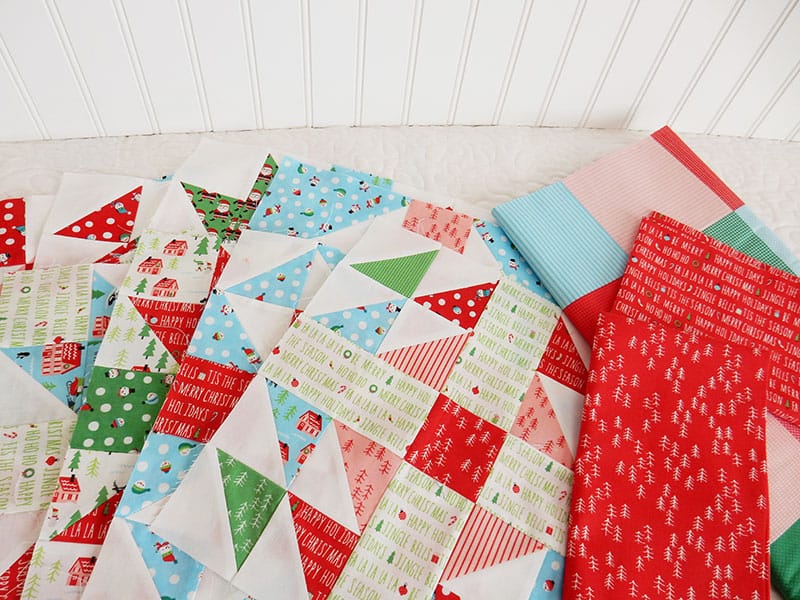 2018 Mystery Block of the Month Links
I've updated the landing page with the December block link and the link to the finishing instructions. Visit that page here to download the finishing information PDF. I have two different size options for sashing the larger size blocks…and you'll see why when I get my quilts finished up. There is just one option provided for the smaller block quilt. I'm hoping I have at least some of them sewn together soon so I can share that with you!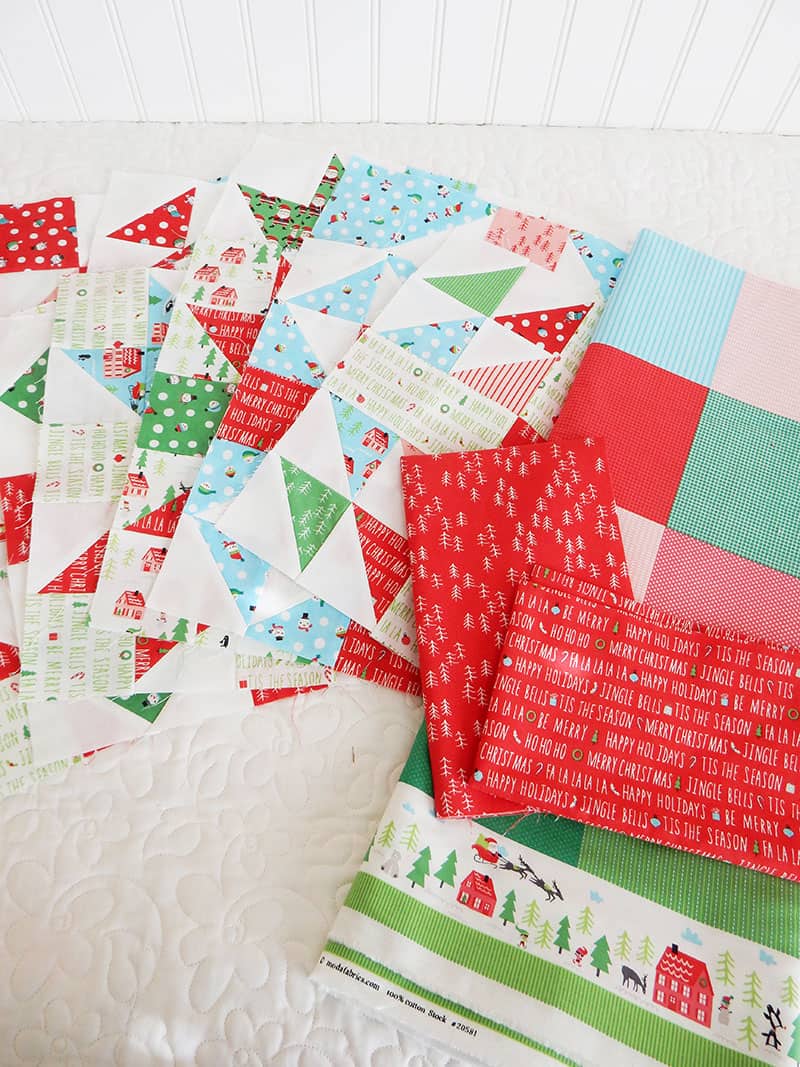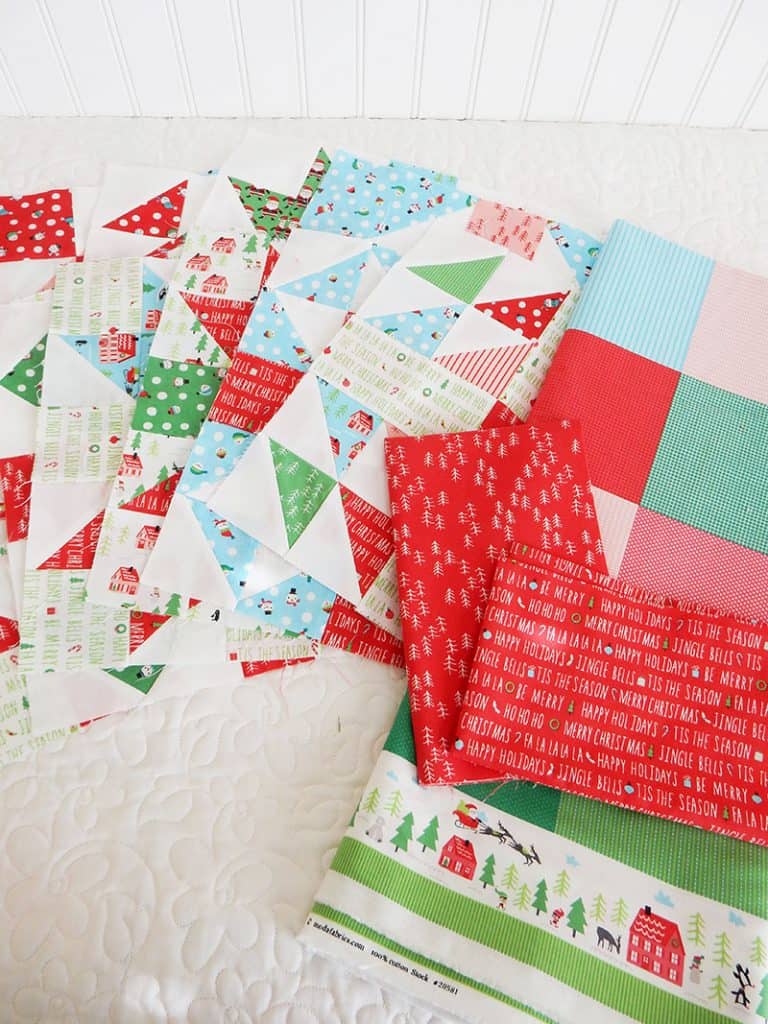 Thank you so very, very much for quilting along this year. I've really enjoyed doing this each year. I love seeing the quilts and blocks pop up on Instagram and in my email! While I try to comment on each and every one, unfortunately I'm sure I miss a few. I do follow my #aquiltinglife hashtag on Instagram to make it easier to see everything, but you can also tag me in your photos to make sure I see them.
Next year…
Details on next year's Block of the Month programs will be coming soon. Hint: I'm doing two next year!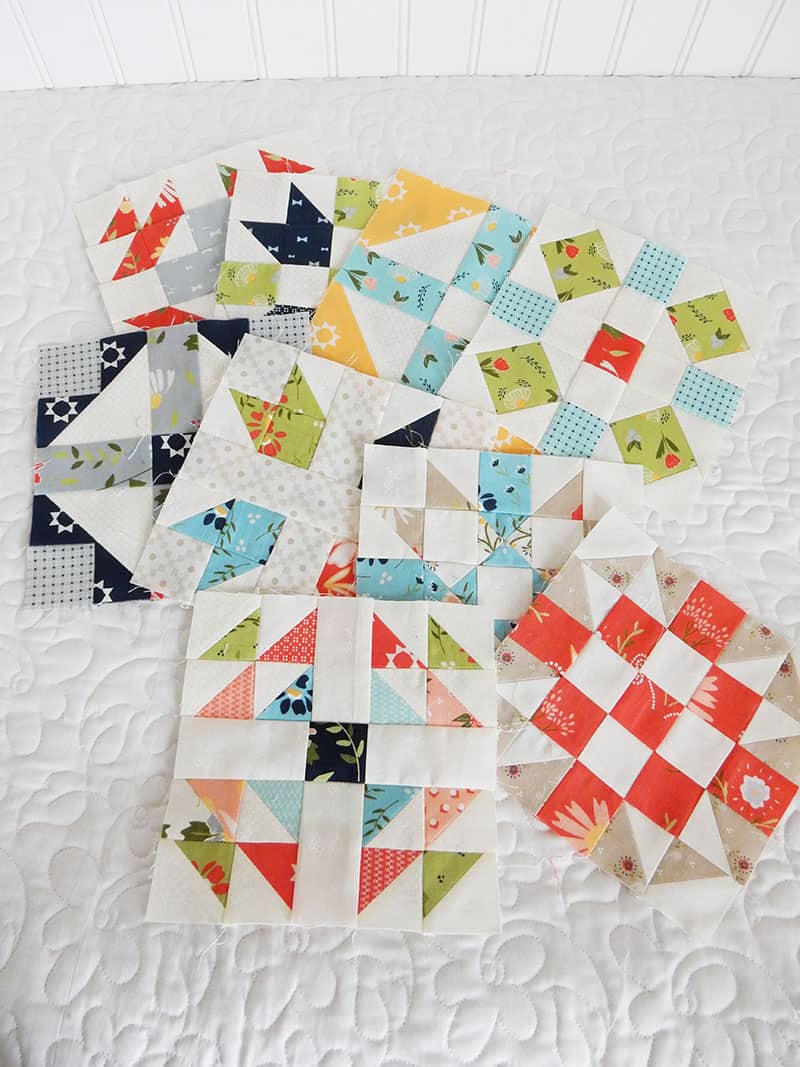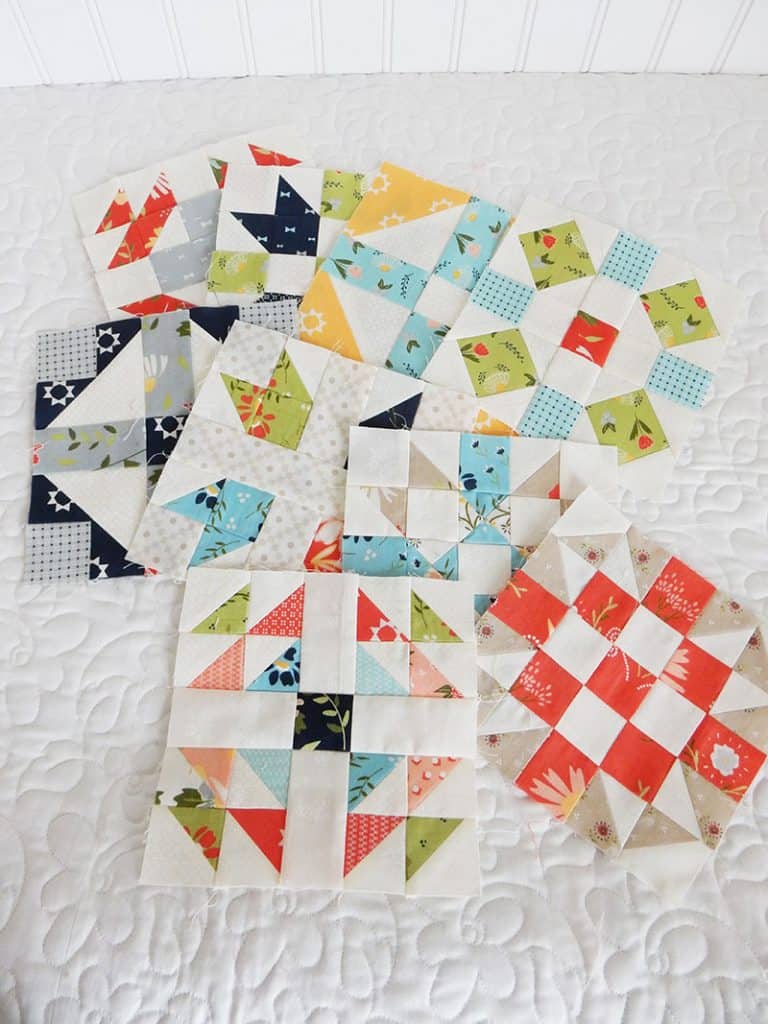 I still have three blocks left to make for my small block version. I'll get those finished up as soon as the Christmas quilt is finished.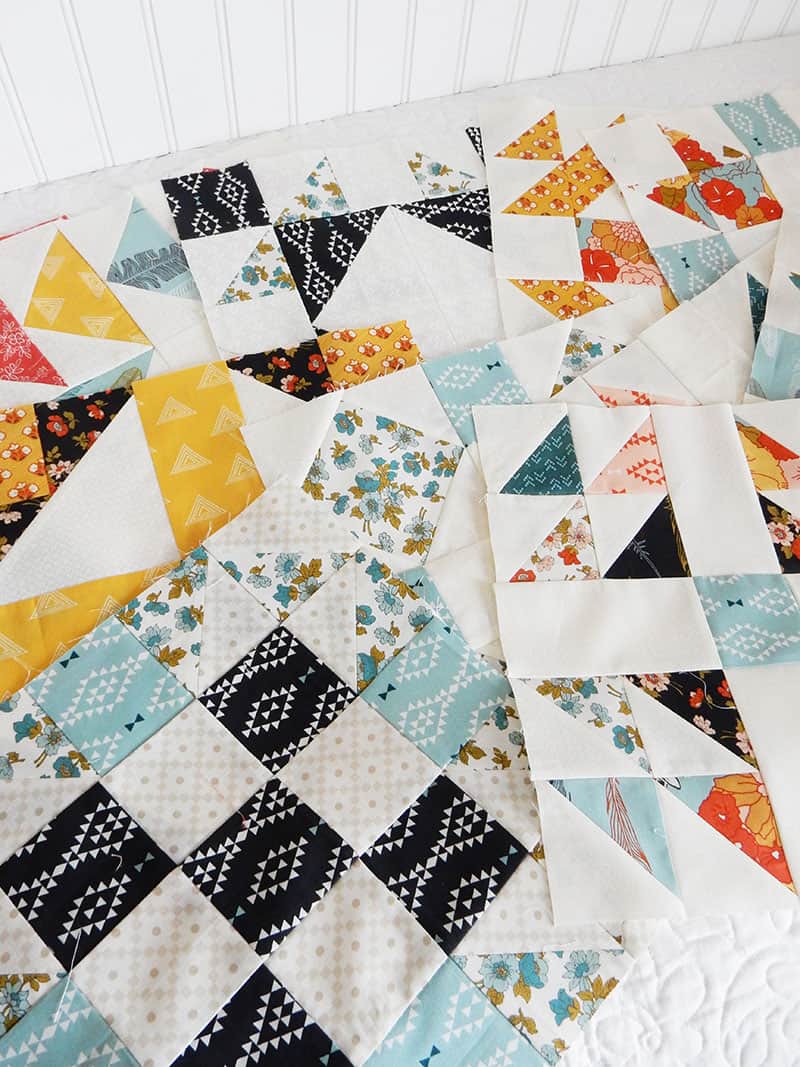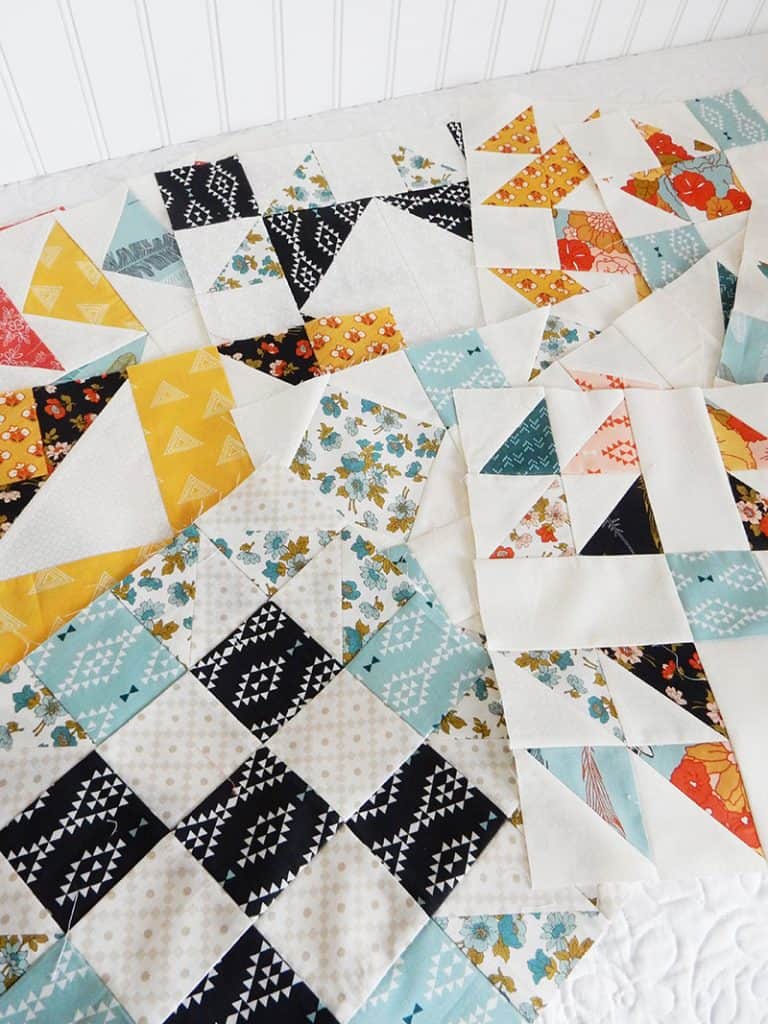 Thanks so much for stopping by, and happy quilting!