Hello and happy Saturday!  Today I'm sharing the Saturday Seven Inspiration for Quilters 45 post.  (I really can't believe this is the 45th edition).  For those who have asked, I do plan to continue this series through the end of this year and begin again in 2019.  I really enjoy looking for fun things that I hope will be of interest to quilters.  Some of these things are quilting related, and others relate to home, cooking, organization, and decorating.  I hope you'll enjoy the read this morning!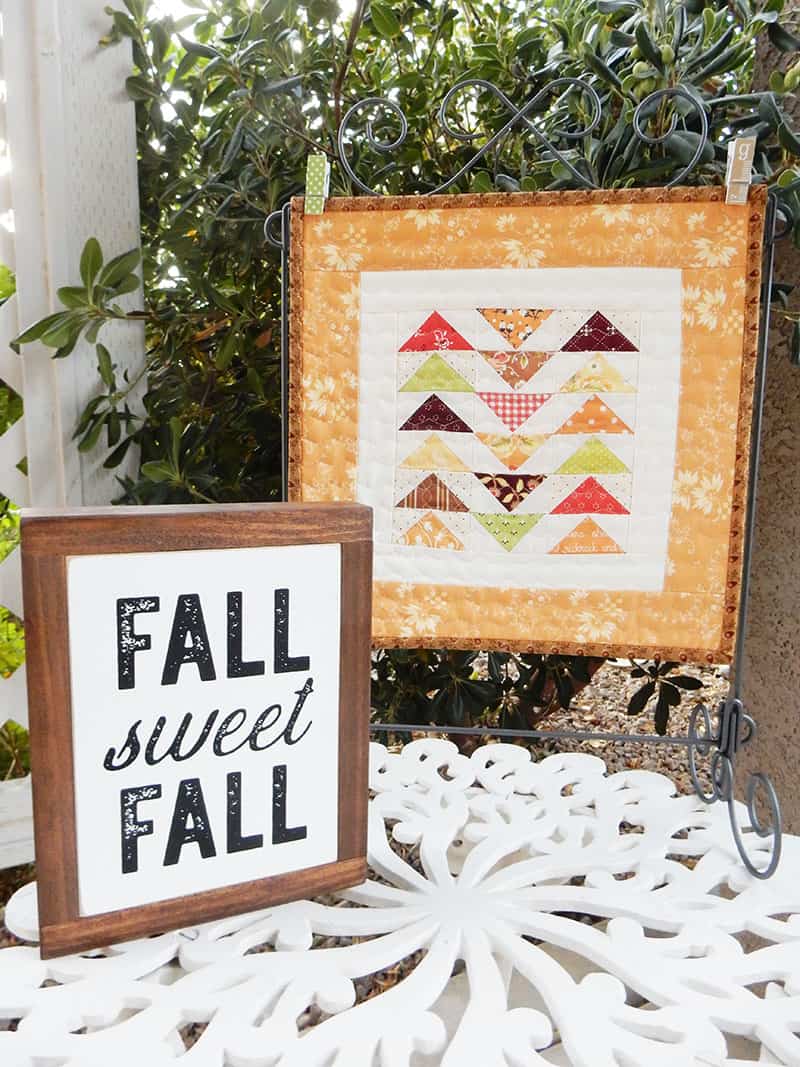 The other day I shared this fun fall mini (the original tutorial was pieced with Christmas fabrics, but I love it just as much in fall prints).  Find the tutorial here.
Fall Foods and More
1.   First up is this fun list of fall items at Trader Joe's.  A couple of weeks ago I shared another list of Trader Joe's products. The items on this list are seasonal items you might want to look for now before they well out.  A free printable is included.  Read the post and get the printable here.  And if you are looking for a yummy fall treat…try this Halloween Harvest Hash (I found the link on the Moda blog the other day and can't wait to try it)!  And a terrific fall appetizer…stuffed sweet peppers four different ways!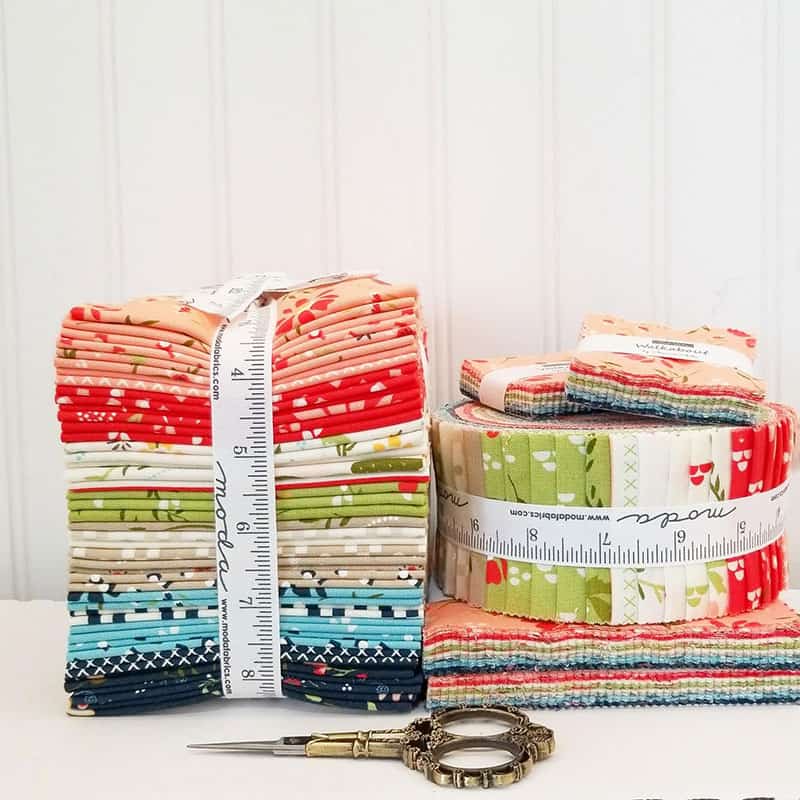 Jelly Rolls
2. Next…our pre-cuts arrived yesterday!  Normally we get a couple of each precut soon after our sample yardage arrives, but this year our pre-cuts were delayed because of a typhoon!  So we were truly happy to get them on the doorstep yesterday!  I also decided to add some pre-order jelly rolls to the shop since Chelsi and I both have patterns that are jelly roll friendly.  Find them in the shop here.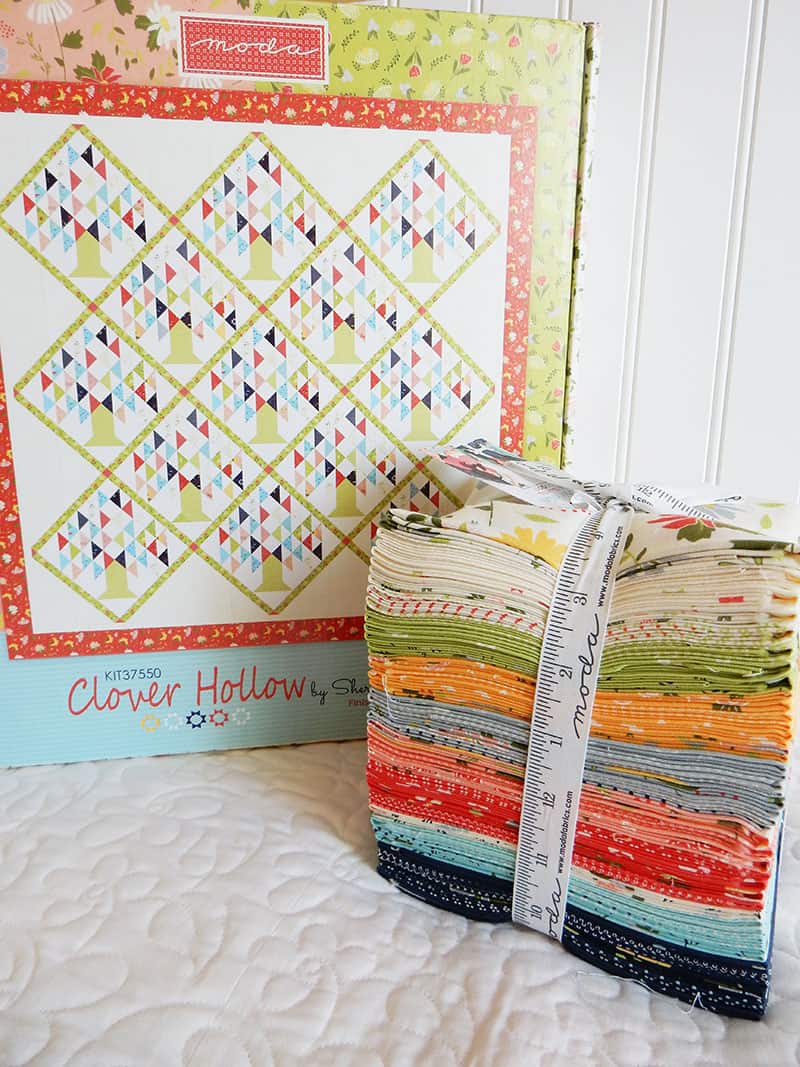 Quilt Kit
3. Third, Moda made some beautiful kits for my Family Tree quilt which includes the fabrics for the quilt top and binding, the Cake Mix papers, and my pattern.  It's beautifully packaged in this gorgeous box.  Find the Family Tree Kits here.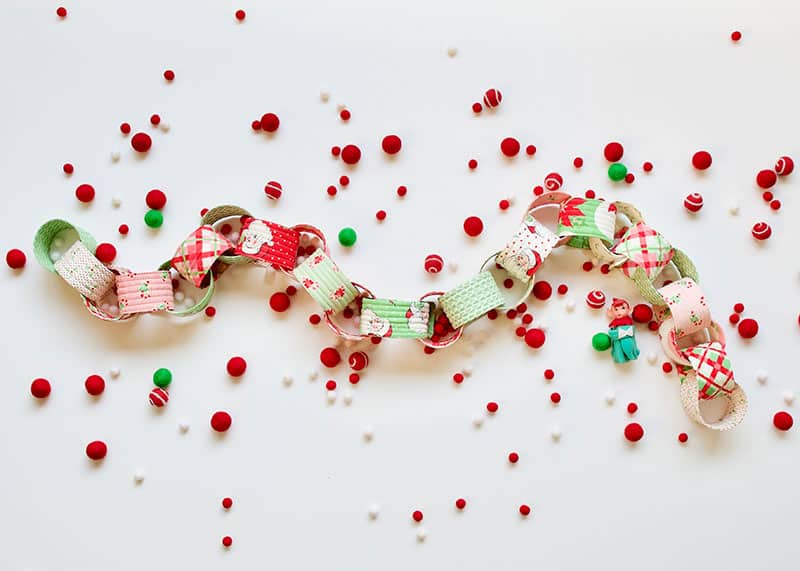 New Pattern
4.  Fourth–a new pattern I've seen that looks like so much fun is this cute  Pre-Cuts Countdown Chain pattern by Holly LeSue of Maker Valley.  These fun countdown chains can be made with pre-cuts or scraps and are perfect for holidays, birthdays, and anything else you're counting down!  I sure love the one pictured in Swell Christmas above!  Find Holly's pattern in paper and PDF here.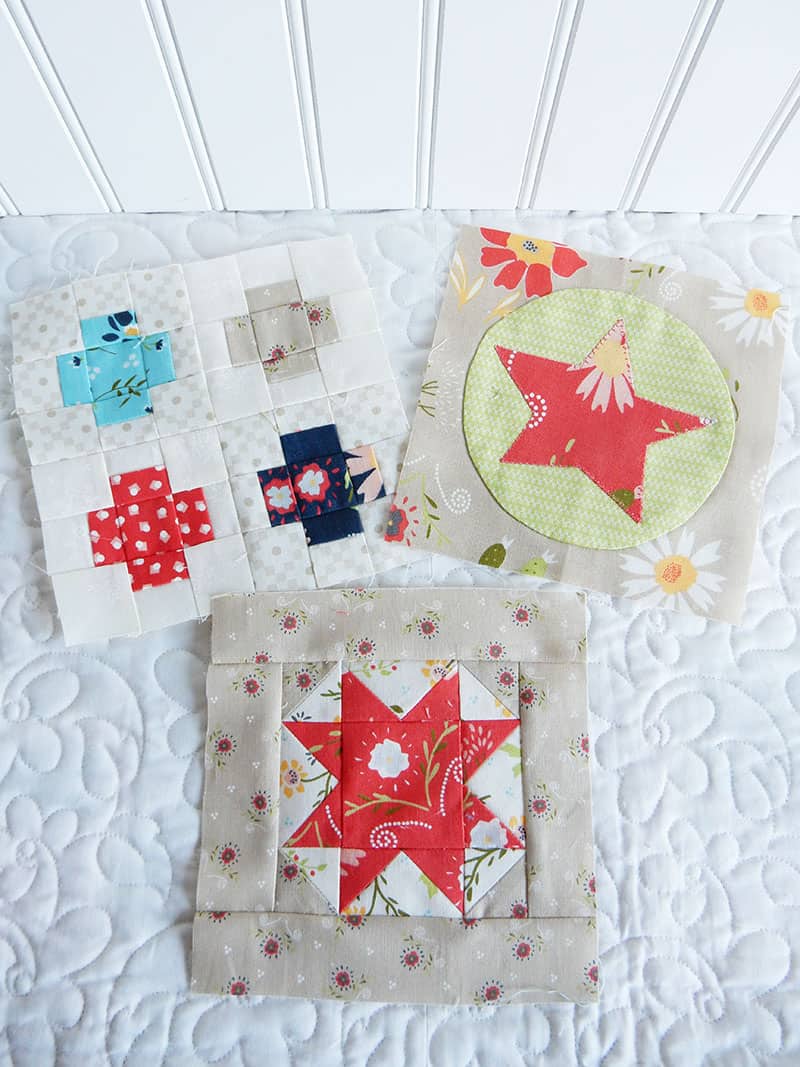 Free Block Pattern
5. Next, two weeks ago the Moda Block Heads 2 blocks were the mini On the Plus Side units block by Laurie Simpson and the star in a circle block by Jan Patek.  Corey made an alternate pieced block you can use to substitute for the star if you'd like.  Find Corey's pieced star block on her blog here.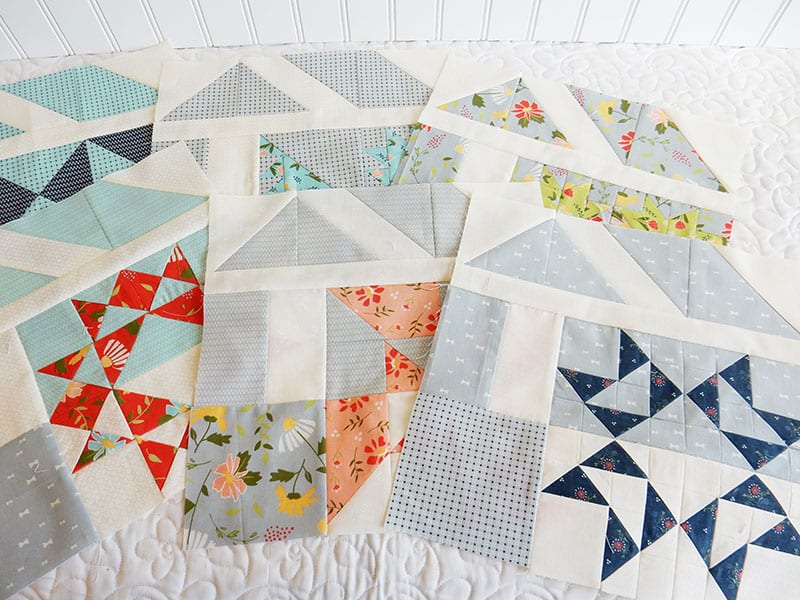 Barn Blocks and the September Sew Sampler
6.  Next, I finished up my September Barn Block and added some Walkabout fabrics to the Clover Hollow pieces I'm using in all of the blocks.  I think this is my favorite block so far, but I might have said that last month as well.  Get this month's Barn Block pattern here.  And see the other goodies in the September Sew Sampler Box in the photo below.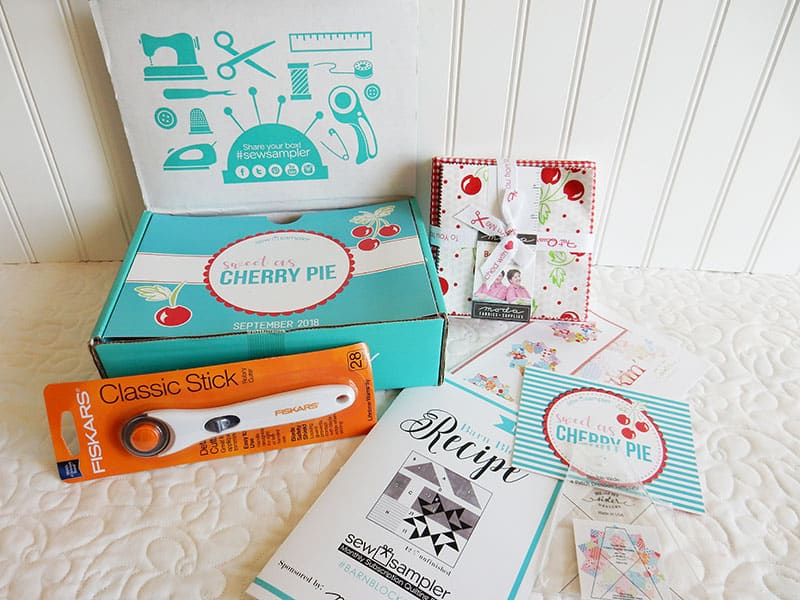 To Read
7.  I absolutely love this book–I'm so glad I ordered it.  It has interesting information along with trivia about the South and Southern Traditions, shares beautiful photography, and is full of fun southern recipes in each chapter.  I can't wait to try several of them.  Find my favorite read this week here.  And I loved this terrific post on "5 Ideas to Help You Feel Motivated" on Amy's blog. And this helpful tip was a new to me remedy for quilt washing mishaps.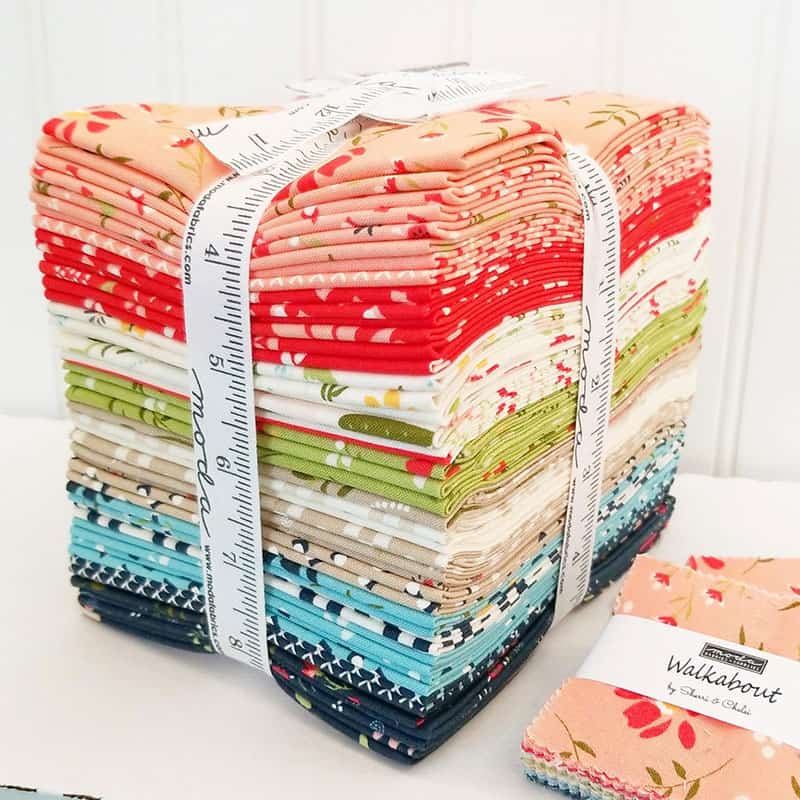 Finally, you can access all of the previous Saturday Seven posts here. I hope your weekend is off to a terrific start!  Thank you so much for stopping by!