Hello and happy Wednesday! Today I'm sharing Moda Block Heads 2 Block 44. This week's block is called Candy Striper and is by Vanessa Goertzen of Lella Boutique. It's a 12″ finished block and is also fast and fun to put together. This week we are just sewing with simple squares and rectangles!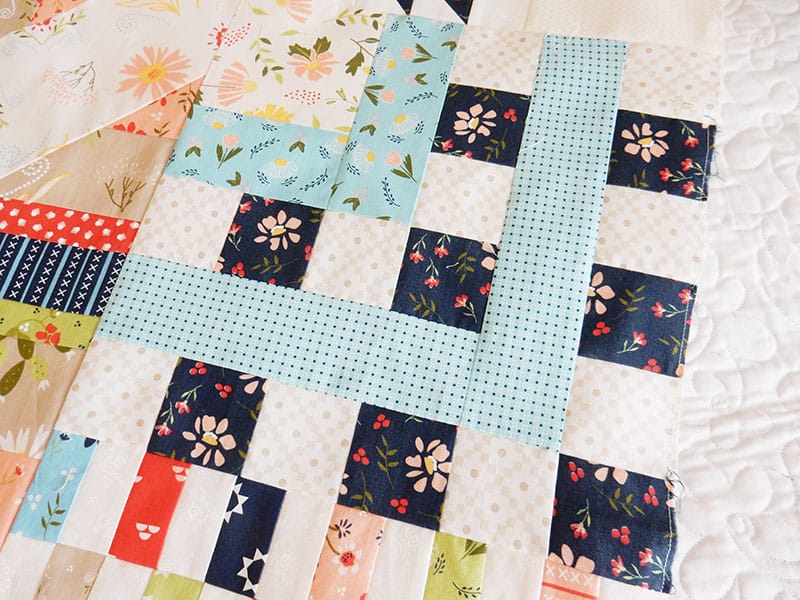 In my excitement to get my quilt put together, I neglected to get photos of the final nine blocks by themselves. So my block "reveal" photos from here on out are taken within my finished quilt top. This week's block contains the cream floral square, the blue floral rectangles, the cream tone on tone and navy squares, and the blue dot rectangles.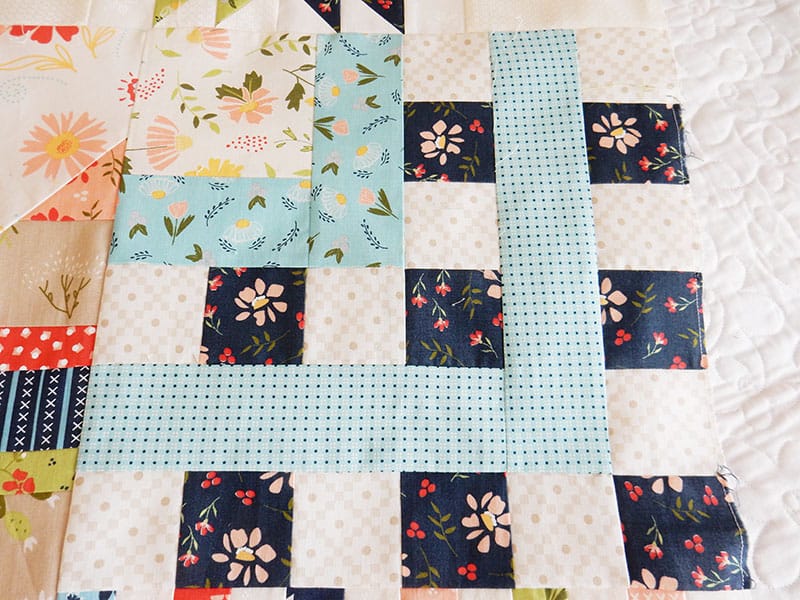 Here is a close up shot of this week's block! From the photo you can see the stay-stitching I added about ⅛″ away from the outer edge. I actually added this stitching around the entire quilt to prevent any of the patchwork blocks from coming apart during quilting.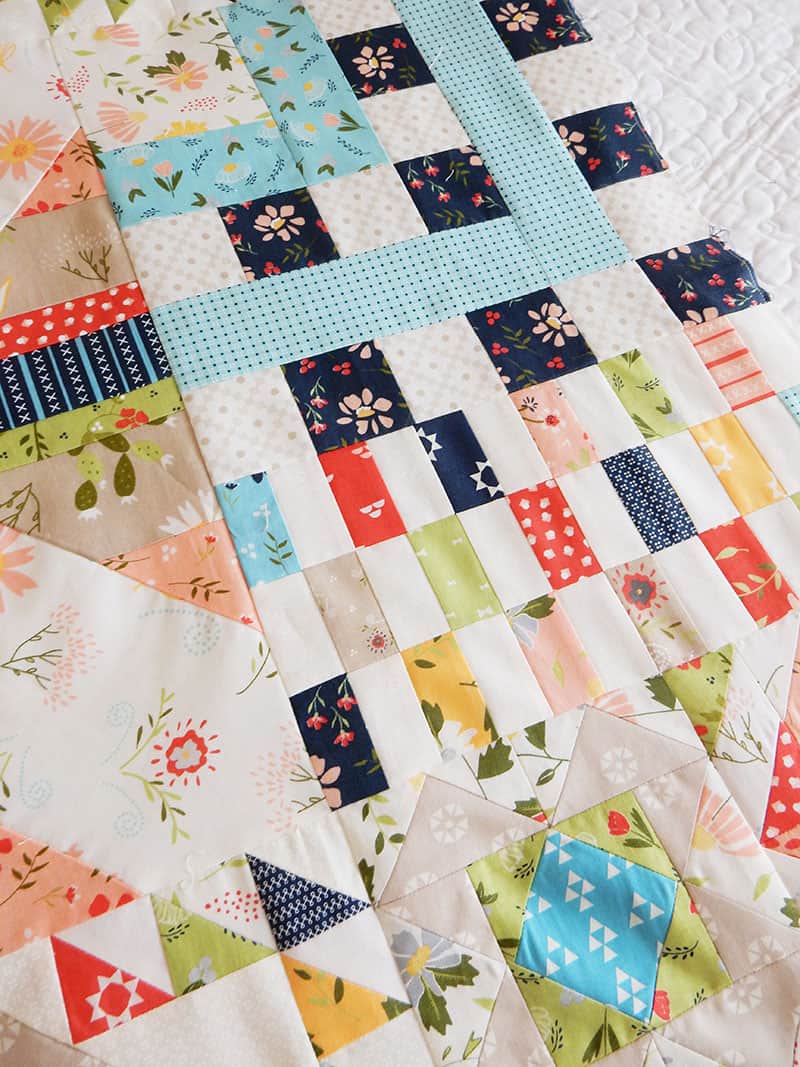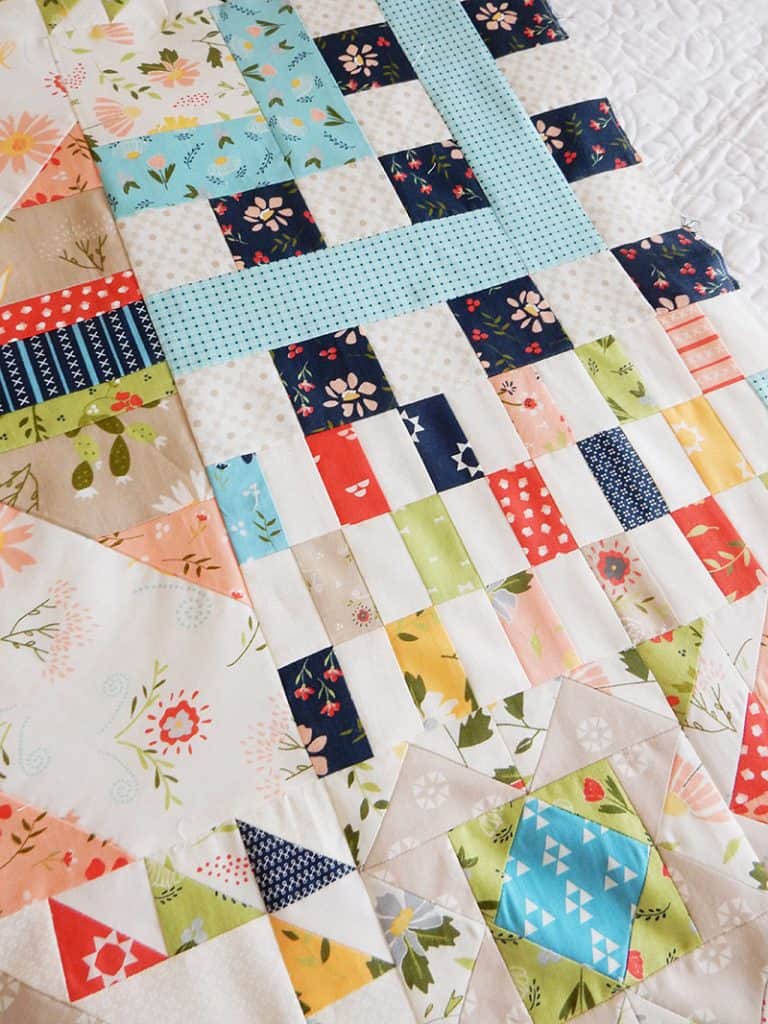 This photo shows this week's block without showing any blocks that haven't yet been revealed. This is such a beautiful quilt!
Tips for Moda Block Heads 2 Block 44
First, this week's piecing goes quickly, so the most important thing is to make sure pieces are cut accurately.
Next, fabric selection is probably the most difficult part of this week's block. I actually changed out fabrics a few times before I was happy with the mix.
Finally, when I made my block I wasn't yet aware of the quilt layout I was going to use, but I ended up being happy to have the mix of darks and lights on the edge of my quilt.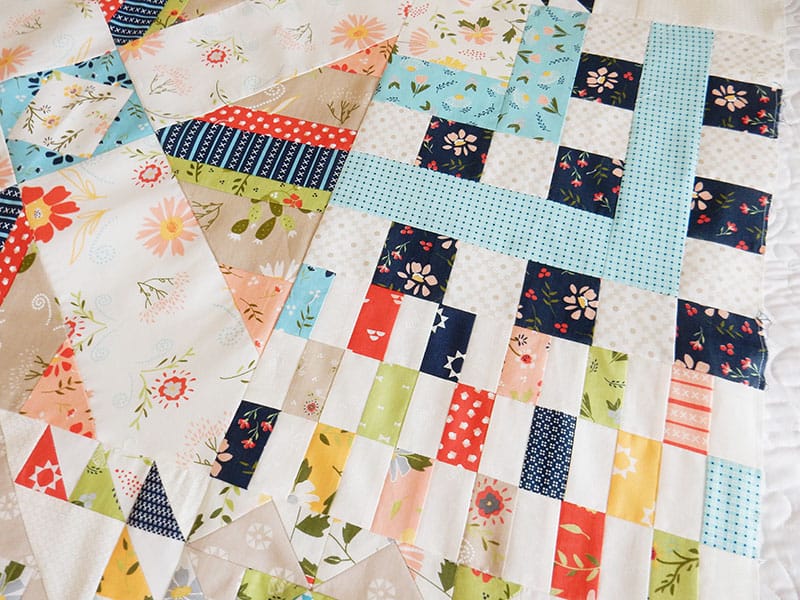 Moda Block Heads 2 Block 44 Links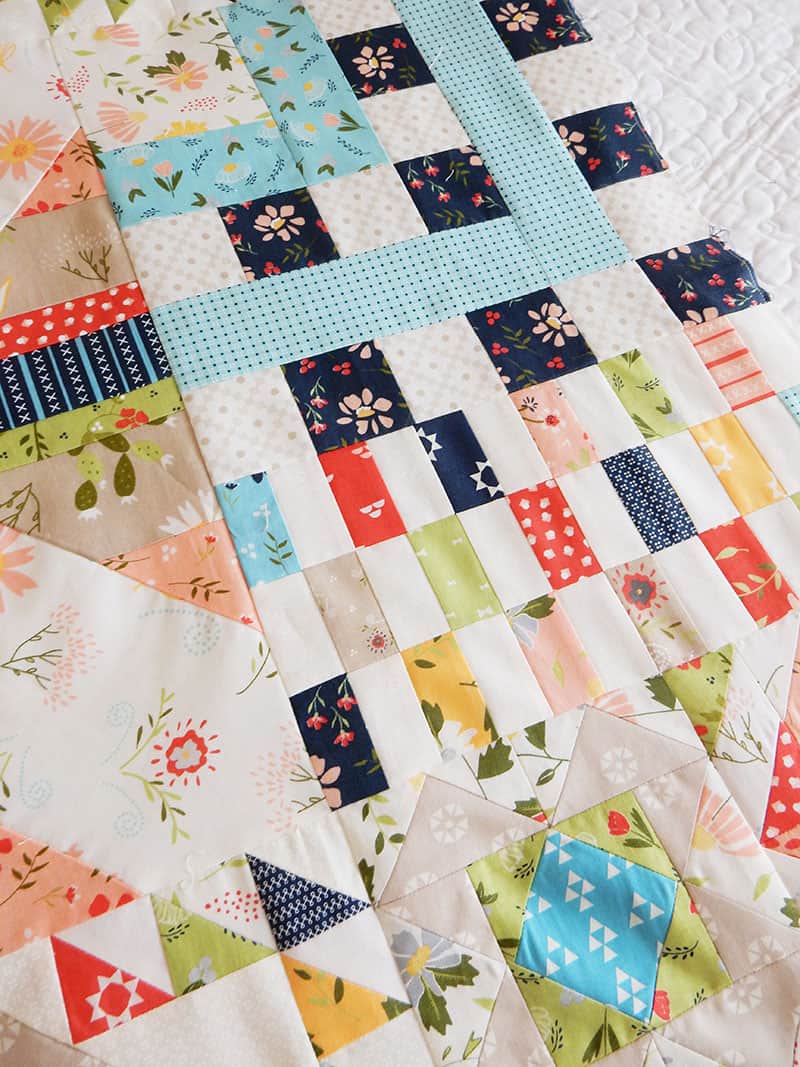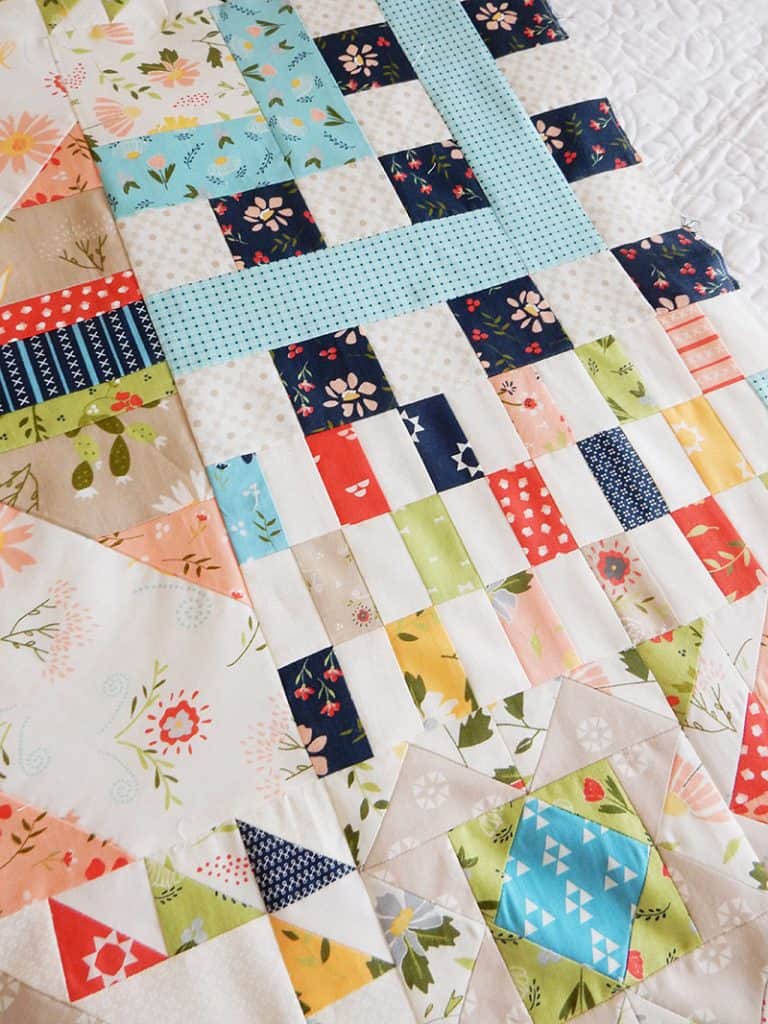 And Find the Other Moda Block Heads 2 Designers Here:
I hope you enjoy making Moda Block Heads 2 Block 44! Thanks so much for stopping by.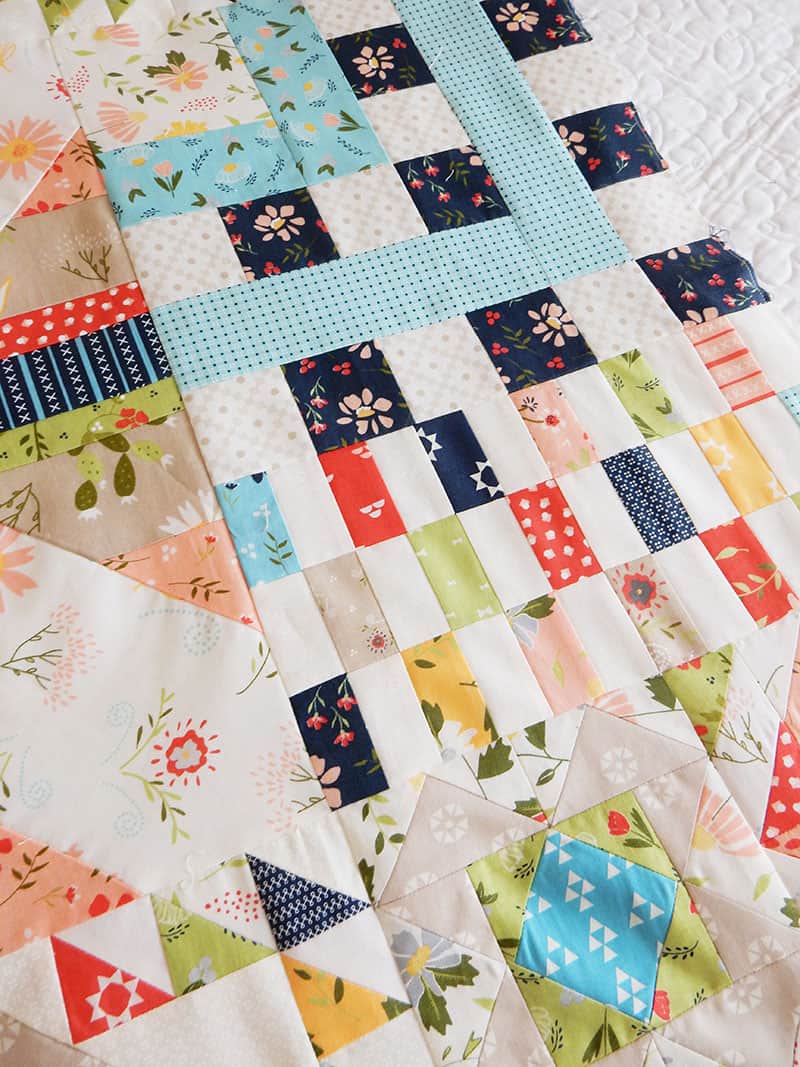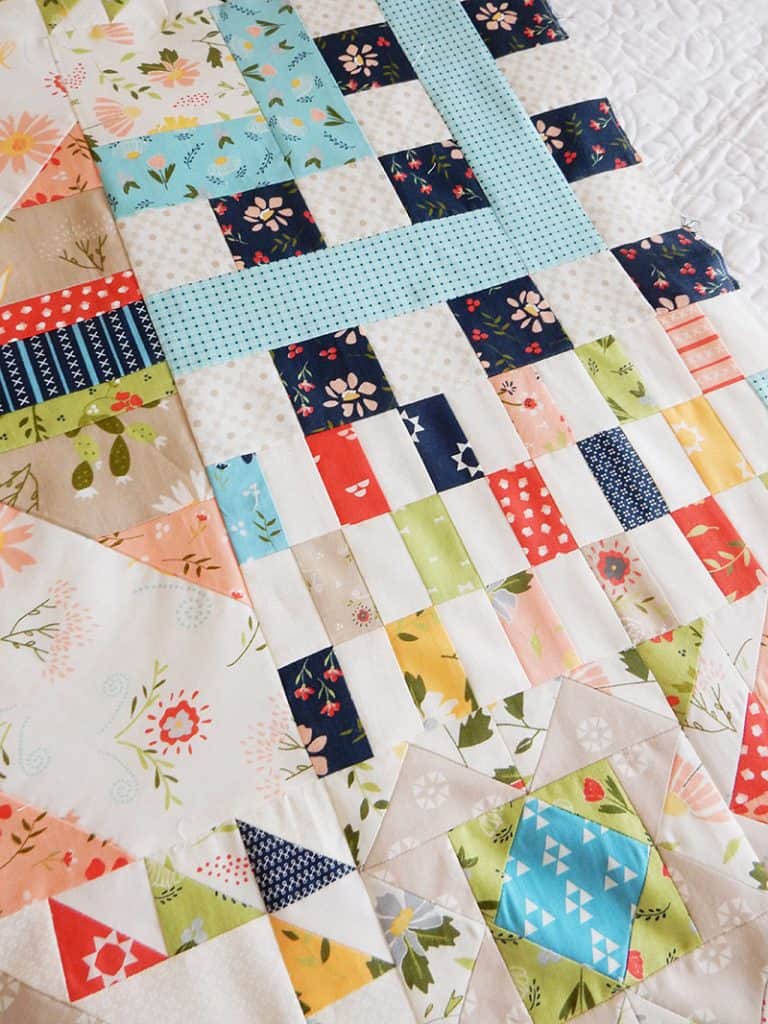 Happy quilting!