Hello, friends! Today I'm sharing some of my Tumbler Quilt Block Quilts & Projects. I'm also sharing several different ideas and options for piecing these blocks. There are lots of different tools and templates available, and I've tried many different ones. The tumbler quilt block is the perfect block for making a scrap quilt, and many of the tools and templates work wonderfully with your favorite pre-cuts, too! I also have a video to go along with today's post where you can see these notions and some of my projects up close.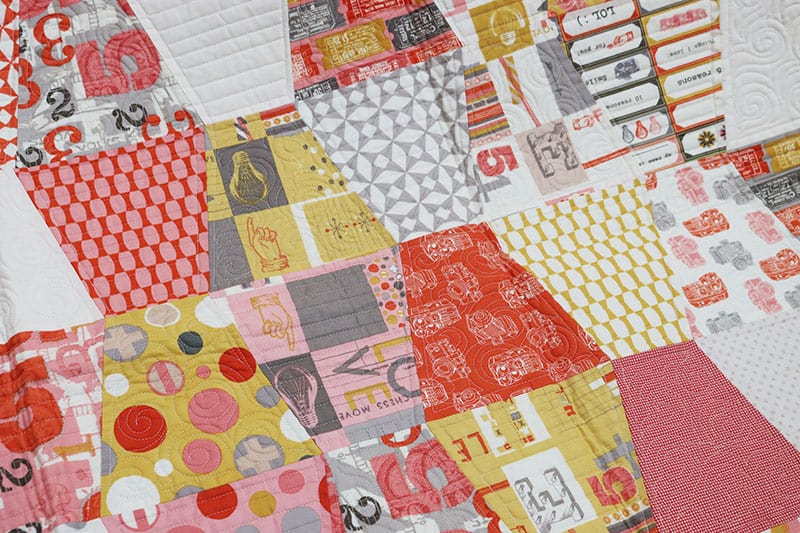 Tumbler Quilt Block Quilts
I love Tumbler quilts and have made them using single fabric collections as well as scrappy versions. I have a pattern for the quilt above in my Fresh Family Traditions book. I also have a similar stand-alone pattern for a large tumbler quilt you can find here. And I've also made mini quilts using tumbler shapes (you can see my Scrappy Mini Tumbler quilt in the video).
Tumbler Templates and Techniques Video
Watch my tumber templates and techniques video above, or go here to watch it on YouTube. I'll share many different tumbler cutting options available to quilters as well as share the simple piecing directions for sewing the shapes together and stitching rows together.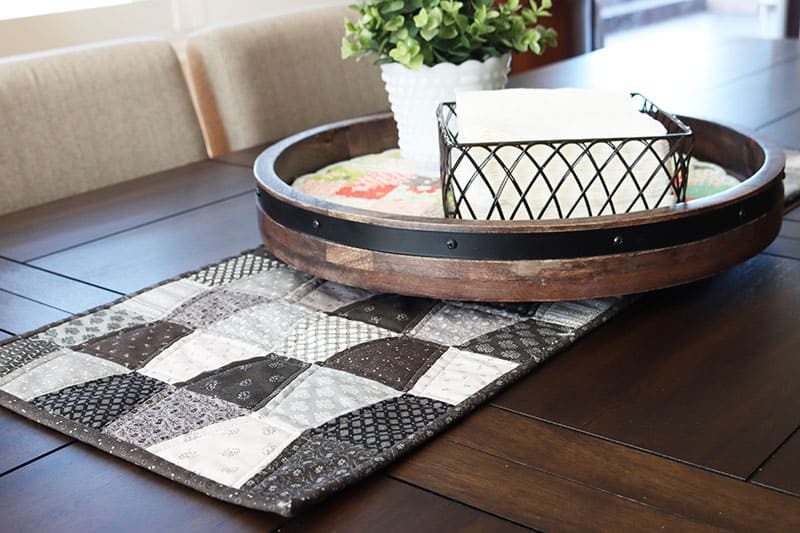 Tumbler Quilt Block Table Runners
Table runners are another favorite option for a fast and fun project using the versatile tumbler shape. I recently shared two new table runners I made with scraps over the past few weeks. There is also a similar table runner pattern in my Fresh Family Traditions book.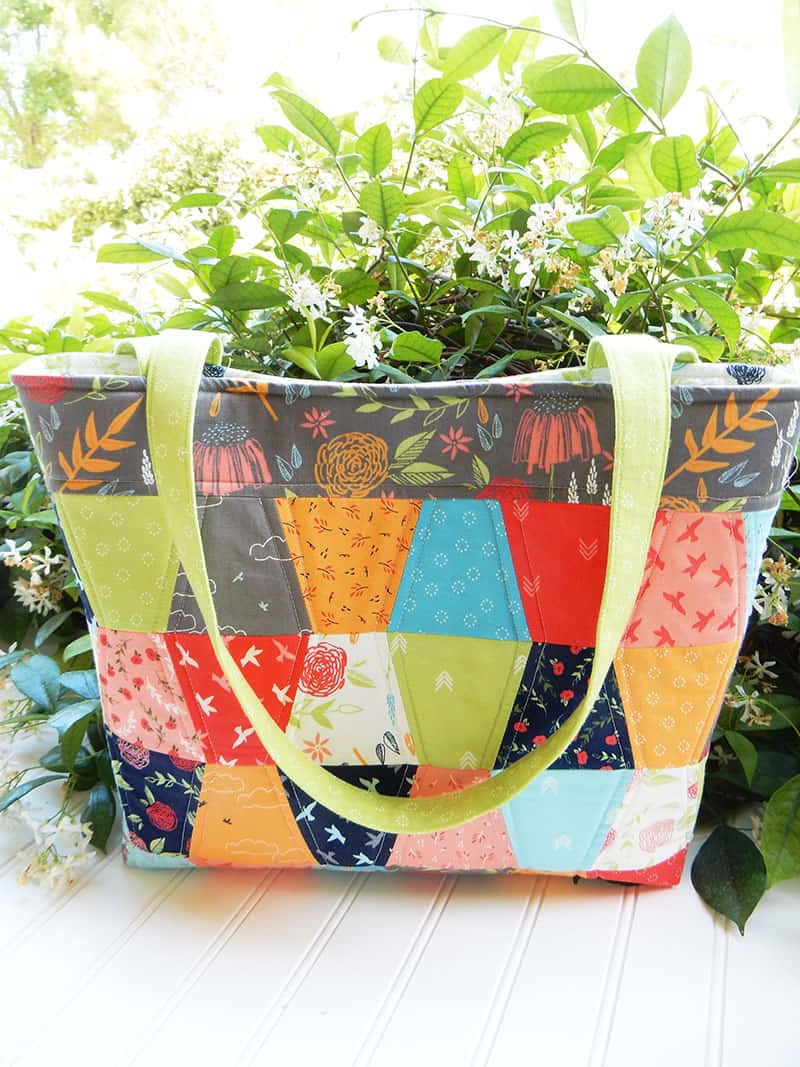 A Tumbler Quilt Block Bag
One of my favorite bags is my Aubri Tote bag which is a charm pack friendly project pieced above in our Creekside fabric collection from a few years ago. I think it's time for me to make a newer version with some of our newer collection fabrics–scrappy, perhaps? The pattern includes a tumbler template you can use to trace with freezer paper or template plastic. This is also the size template I used for my recent table runners.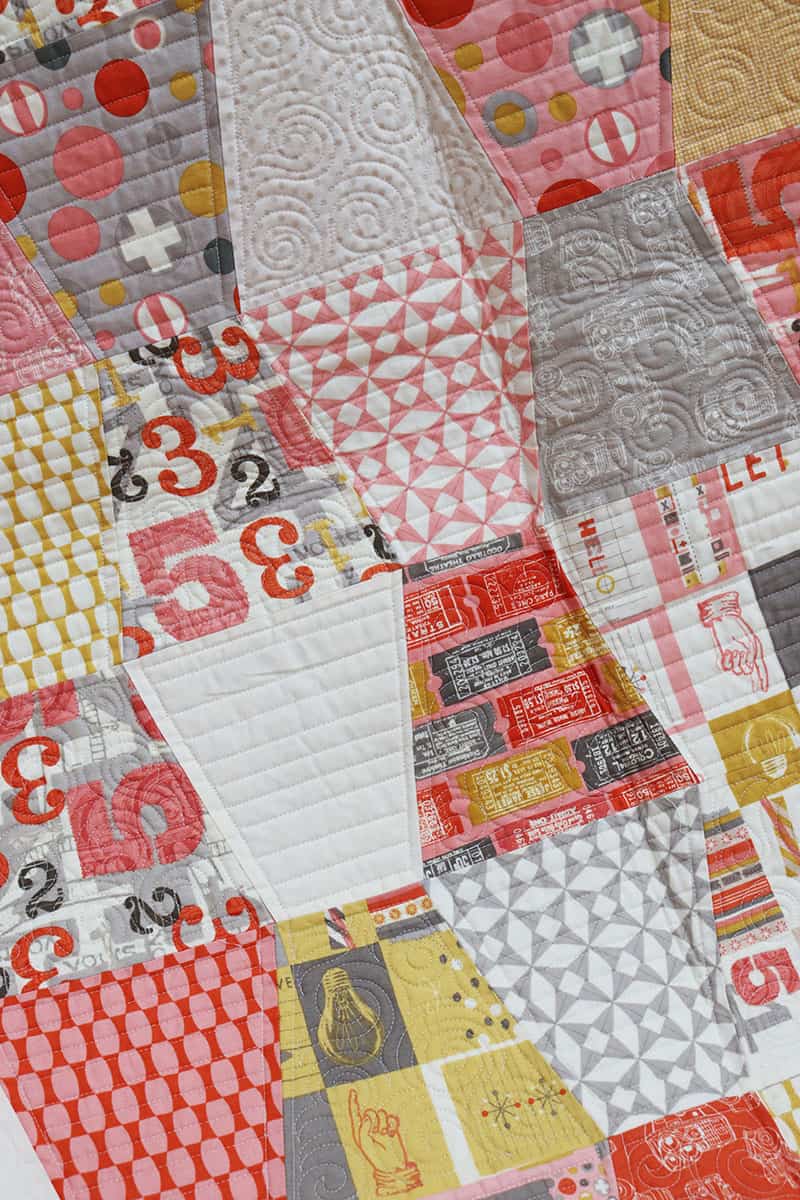 Tumbler Templates in a Variety of Sizes
Here are several ideas for easy to use tumbler templates. I shared each of these in today's video: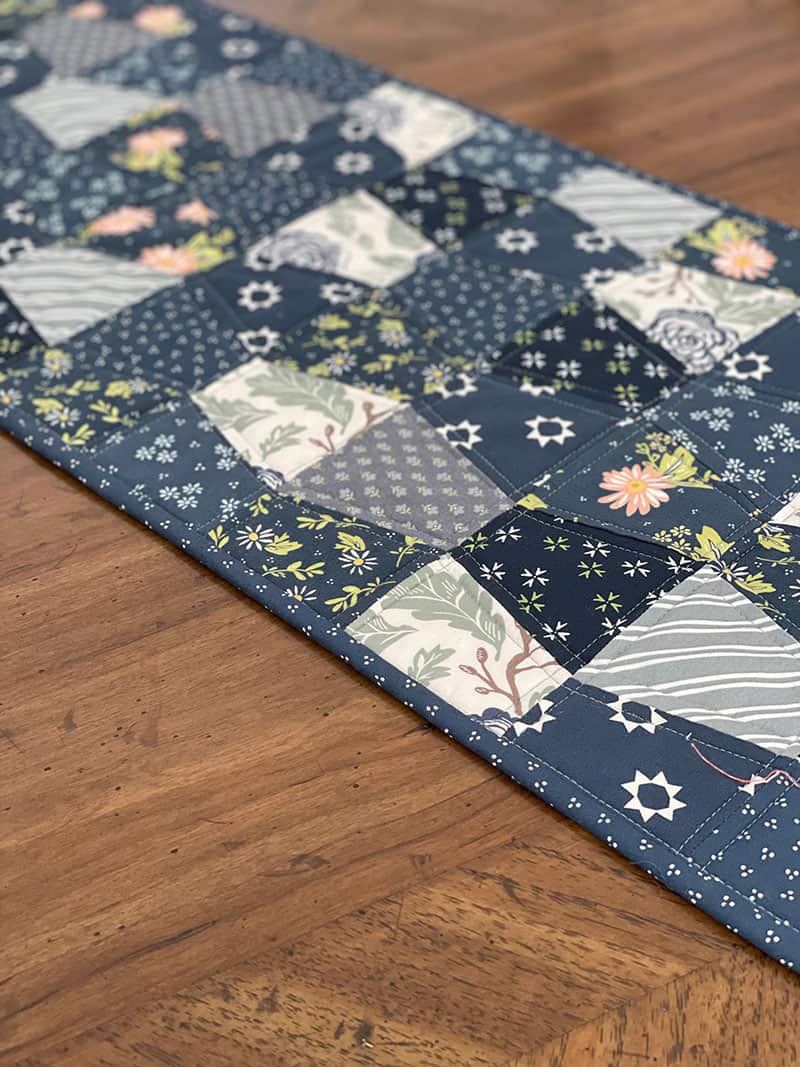 More Ideas for Tumbler Quilt Block Projects
In today's video you'll see a tumbler pincushion I made (it just needs filling) as well as a cute tumbler needle book. A scrappy tumbler pillow is another great way to use tumbler quilt blocks. I haven't made one yet but have it on my list.
I hope you've enjoyed today's Tumbler Quilt Block Quilts & Projects post…there are so many options for cutting these shapes quickly and accurately–and they sew together quickly.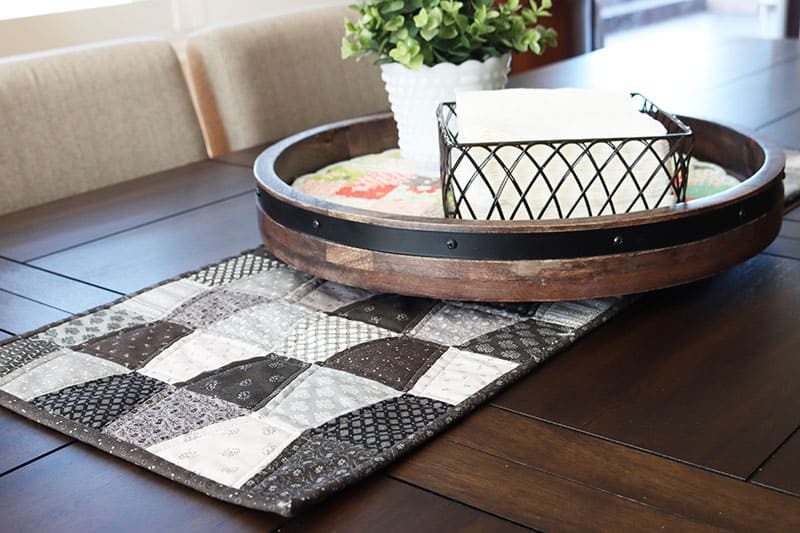 Happy quilting, and thanks so much for stopping by!