Hello and happy Wednesday! Today I'm sharing the next block in the Threadology Quilt Along, the economy quilt block pattern. The economy block is a basic block that is easy to make and offers different options. I loved making this week's blocks!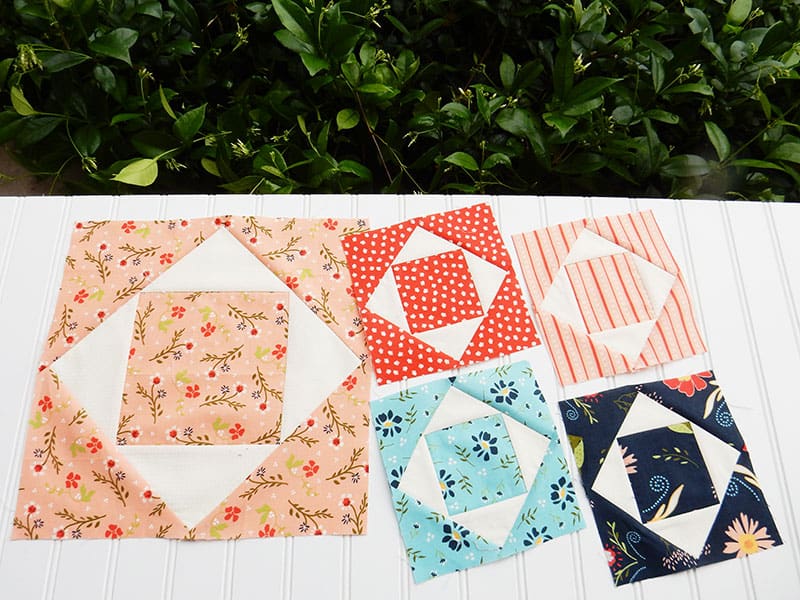 I used five different fabrics from our Walkabout fabric collection for this week's blocks. My background fabric is actually from our Clover Hollow group. You can see that these blocks have a simplicity to them–and yet they add a lot to any quilt or project.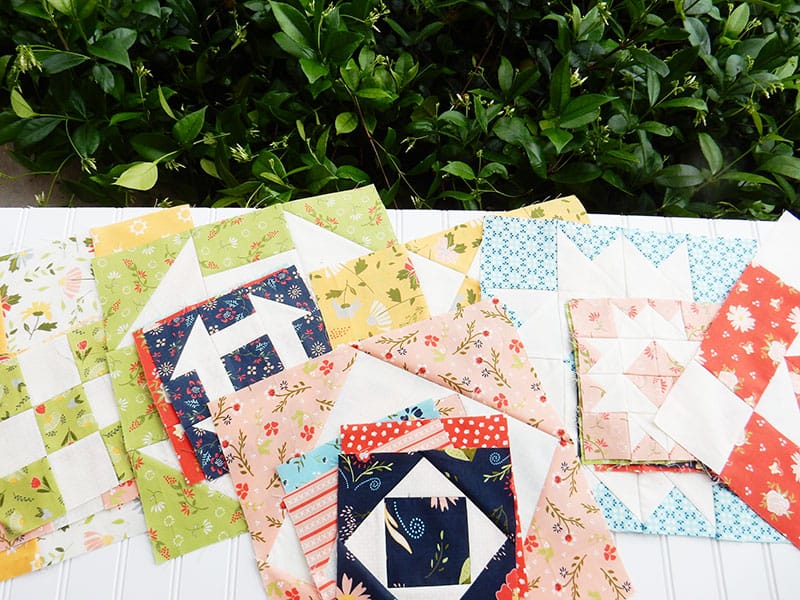 The Fat Quarter Shop pattern calls for making the inner square and the outer triangles from the same fabric, but you could easily use an additional fabric for each block to make the blocks even more scrappy. There is only one more set of blocks to make for this quilt along, and then it will be time to set the blocks together. I can't wait!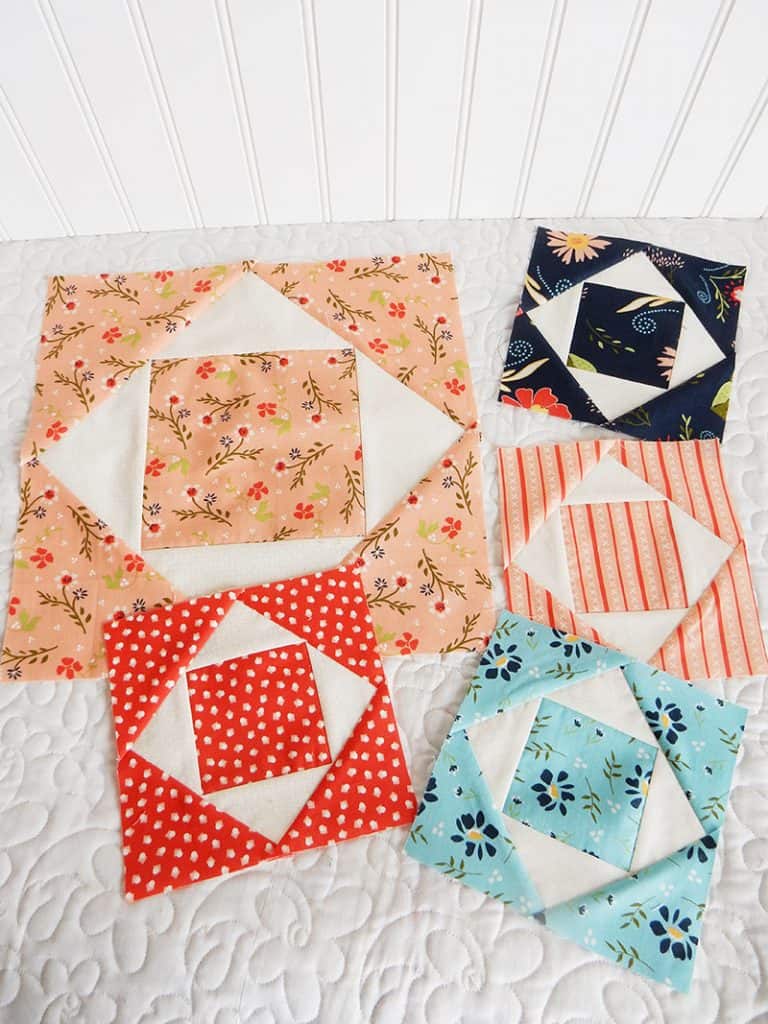 Tips for Sewing the Economy Quilt Block Pattern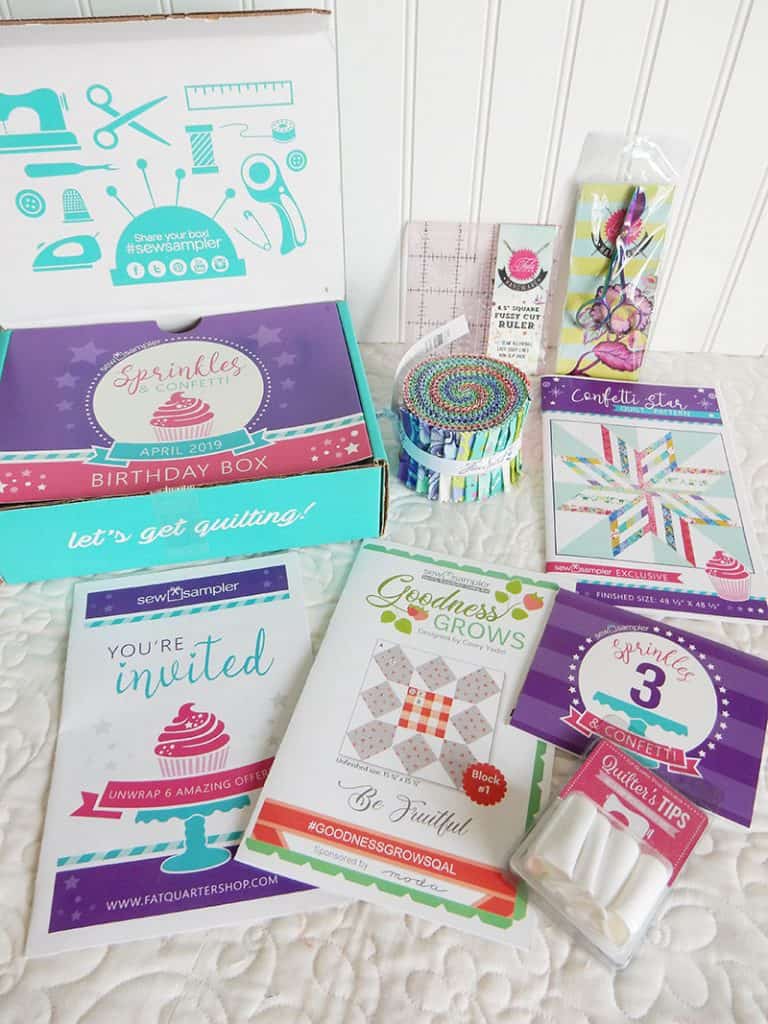 The April Sew Sampler Quilt Box
Since I'm sharing this week's Threadology quilt along blocks, I thought it would also be a good time to share the Fat Quarter Shop Sew Sampler April box. The April box is a birthday box celebrating four years of Sew Sampler boxes! And this month's box does not disappoint. The April box includes:
As you can see, the box is a good one!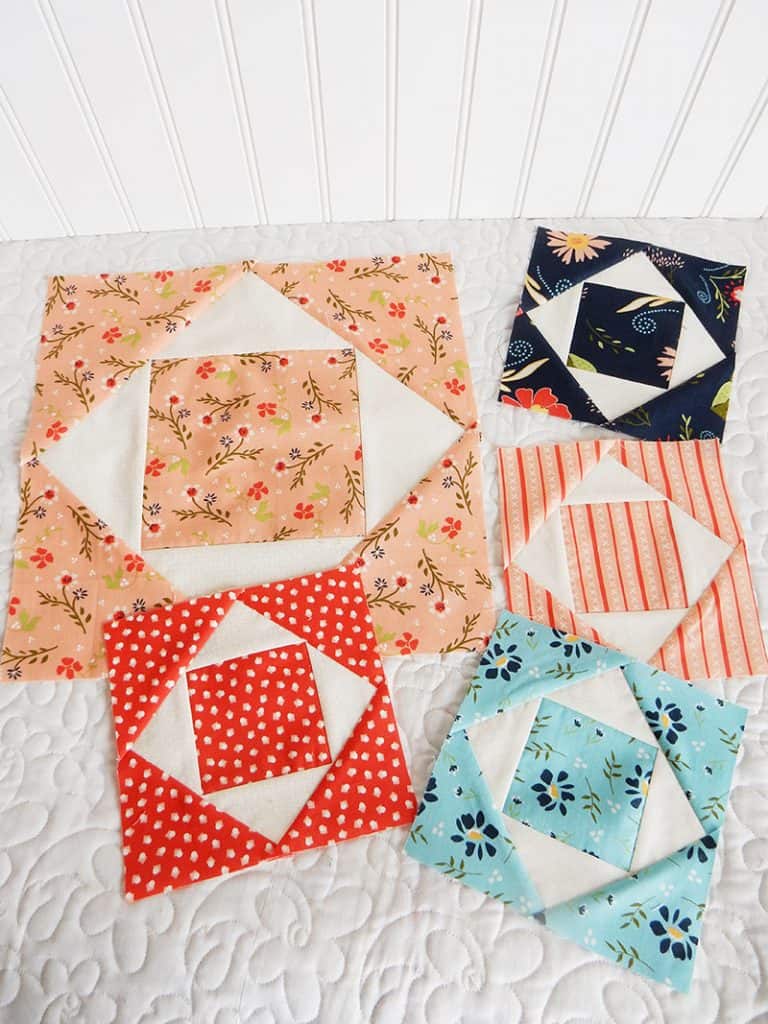 Hope your week is a great one so far. Happy quilting, and thanks so much for stopping by!