Hello, friends! Today I'm sharing some recent Table Runners + Planning things I've been working on. You might have seen some of my new table runner pictures showing up on other posts. And since I finished up another runner recently, I thought I'd share them all together. Plus, my table runner sewing is coming to an end for a little while. Sample yardage for our next fabric collection arrived yesterday, so I'll be sewing with that for the next several weeks!
I also have some planning information to share with you as well…I've had several questions about supplies and will get those questions answered in this post.
Mini Brick Road Table Runners
I'm not sure how many of these Mini Brick Road runners I've made since the summer…I've made red, white, and blue, fall, and Christmas versions using this quick charm pack pattern. Right after Christmas I made two more runners. The version on the left has At Home fabrics mixed with a Harvest Road border and binding. And the runner on the right features our Balboa collection. I added a 2 ½″ finished border to both of these runners. Find the pattern here.
Tumbler Block Table Runners
I've also made two Tumbler Table runners since the beginning of the year using scraps. The navy version on the left features several of our collections along with the At Home and Harvest Road collections I used in the Mini Brick Road runner in blues above. The black and grey tumbler runner is pieced with scraps from the Farmhouse Gatherings Collection by Primitive Gatherings from about a year ago. I see a few more of these in my future as they go together so quickly!
Top the Table Table Runner Book
I have so many table runners I can't wait to make from the new Moda All Stars Top the Table book! My project in the book is pictured above right–I can't wait for it to arrive home so I can use it this spring and summer. But there are so many other runners/toppers included that I want to begin sewing. I'll be sharing them as I get them made over the next couple of months!
Planning Resources
Finally, I've had several questions asking about some of my planning resources lately. So I thought I'd put a list here of some helpful ideas I can refer people to in the future.
I use my Quilting Life Planner to reference works in progress, bucket list quilts, long-term projects, and to plan monthly and quarterly. You can read all about the planner in this post, and in this post, and can find it in my shop here (it's undated, so you can begin using it any time).
My Quilting Life Quarterly: Winter 2021 is a notebook sized PDF printable designed to be used with the Quilting Life Planner; however, it can also function as a stand-alone guide to help with your planning. I'm working on the spring edition now.
I love these aqua bins for holding things in the sewing room. But they are especially helpful for keeping my planner, another notebook, and pens handy. I love that I can tote it from room to room when needed.
And here are my favorite pens: I love these for colorful writing that doesn't bleed throught the pages, and these pens are wonderful for highlighting and for writing.
I'm planning another post on planning/organization for later this month–so please email me if you have any topics/questions you'd like me to discuss.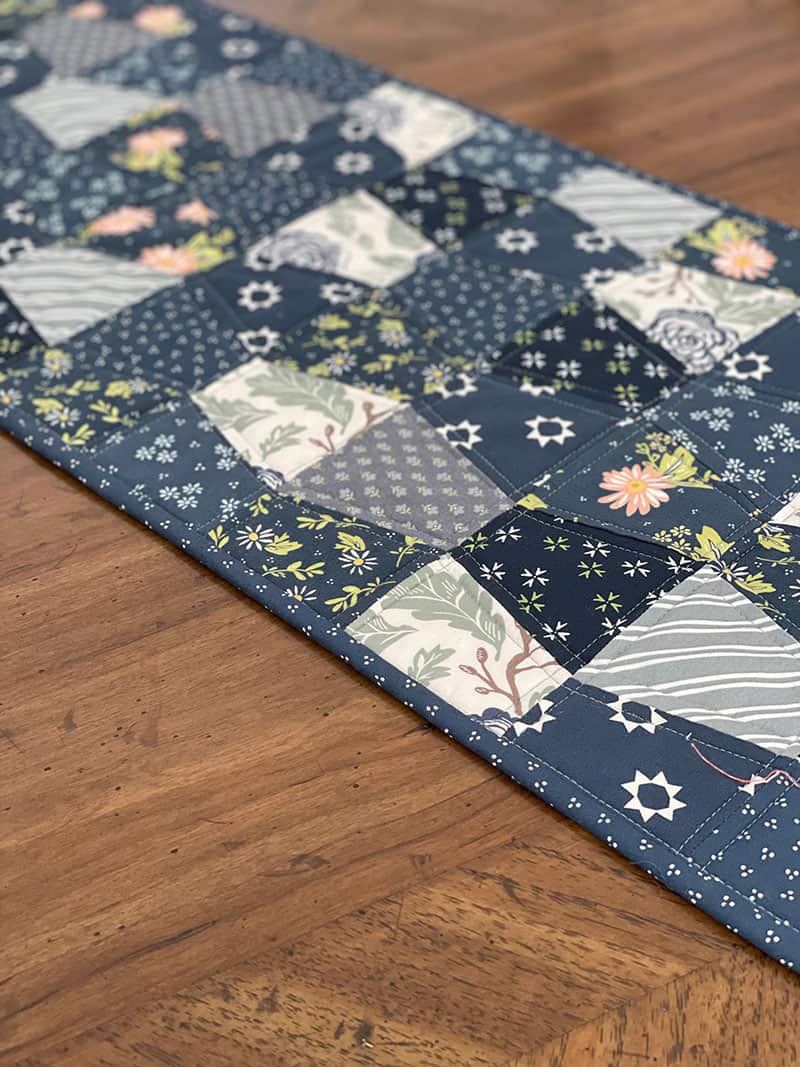 I'll be back tomorrow with another Block Heads 3 block…just a few more to go! Happy quilting, and thanks so much for stopping by!