Hello and happy Monday! Today I'm sharing a little bit more about our upcoming Sunday Best Quilts Sampler Quilt. I'm really in love with this quilt and am so happy with how my version of it turned out (Corey's version is absolutely beautiful as well)! You will be able to participate either on-line or through your favorite quilt shop. I've heard that some quilt shops will be providing kits for our sew along, so be sure to ask your favorite shop if they are participating.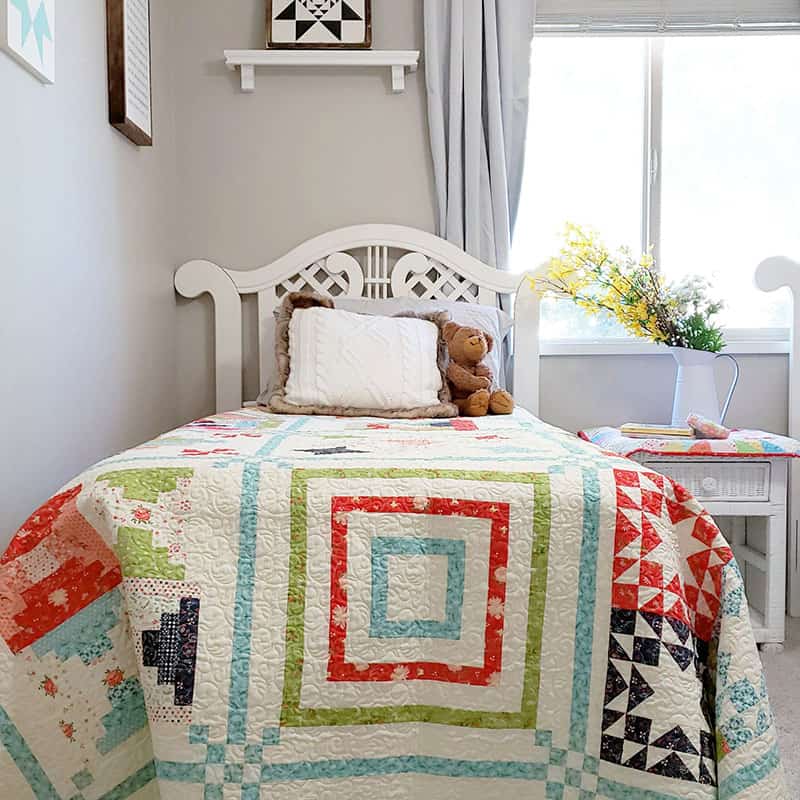 The Sunday Best Quilts Sampler Quilt
The sampler quilt features twelve blocks set in a straight setting with a sashing and cute 9-patch sashing posts. You will need a copy of our Sunday Best Quilts book in order to sew along; however, we will provide the additional information you need for free during each week of the sew-along in order to adapt the quilt book blocks into the sampler quilt blocks.
Sew Along Details
Our sew along will begin in early September, and we will provide the fabric requirement information for you in August. Then you'll be able to gather your fabrics, make sure you have the book, and be ready to sew along beginning in September. Block information will be available here on my blog and also on Corey's blog with PDF downloads. (If you are new here, Sunday Best Quilts is a quilt book co-authored by me and Corey Yoder of Coriander Quilts. Our book just released last month). There are links below in this post so that you can see the quilts in the book, and you can find the book in my shop here, or on Amazon here.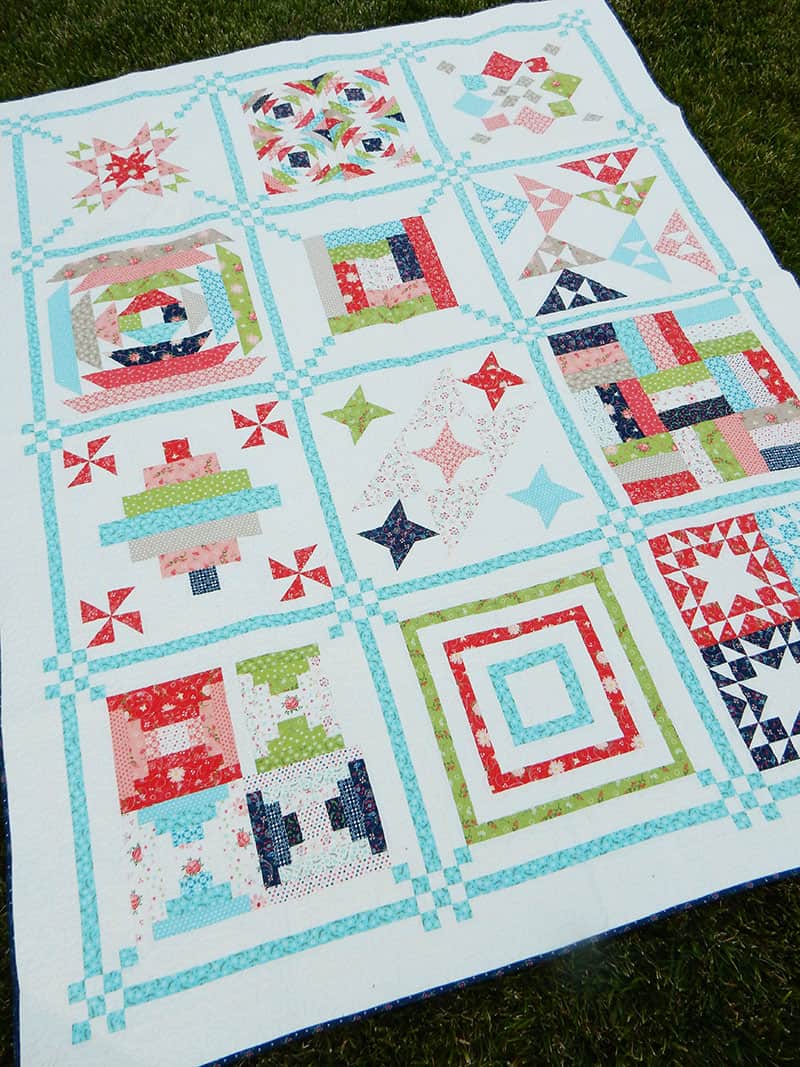 My Sunday Best Quilts Sampler
I used Harper's Garden fabrics for my quilt and will have the sashing fabric I used as well as some backings available for purchase soon. Be sure to watch the blog for details on that. And this sampler quilt finishes at a really nice size. I added a cream border to mine that makes it finish at approximately 73″ x 94″–a good double/full-sized quilt.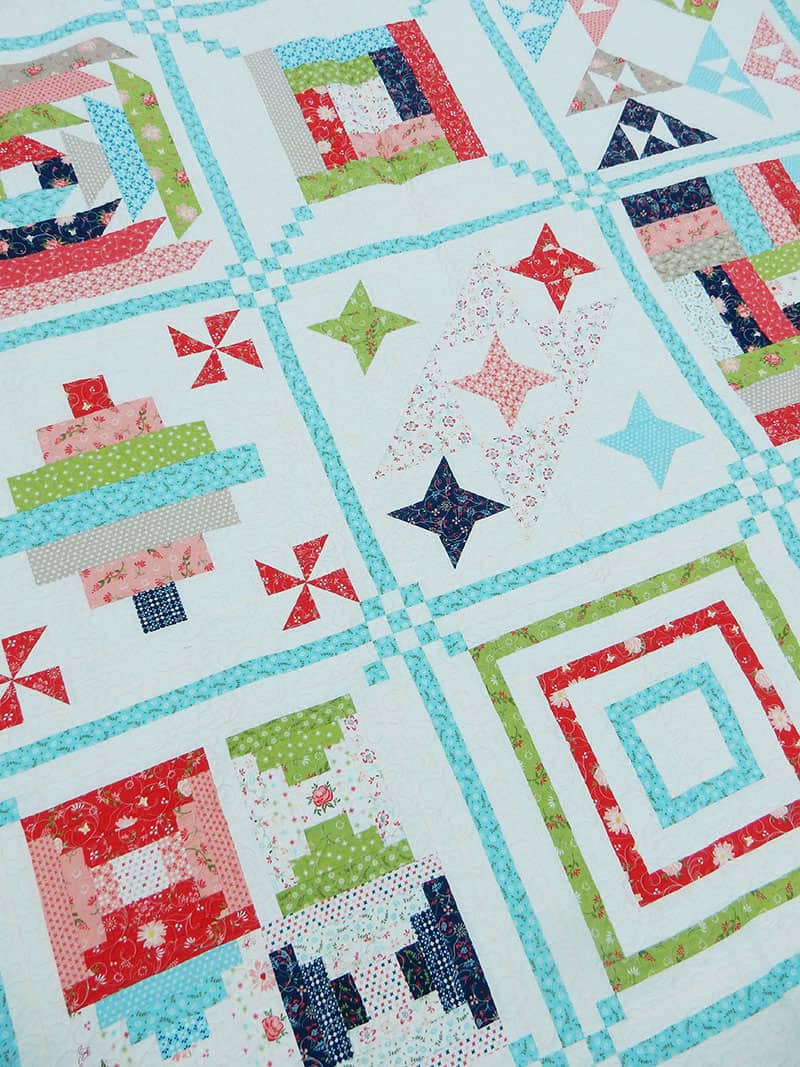 Why I Love Sampler Quilts
I absolutely love making sampler quilts and have made several in the past. But I was completely unprepared for how much I would love this one! It was so much fun. I have several favorite blocks, of course, but really love every block in the quilt. And they were all so much fun to make. There were a couple that ended up being even more fun than I imagined. And there is just something about the variety you find in a sampler quilt that seems to make it extra special.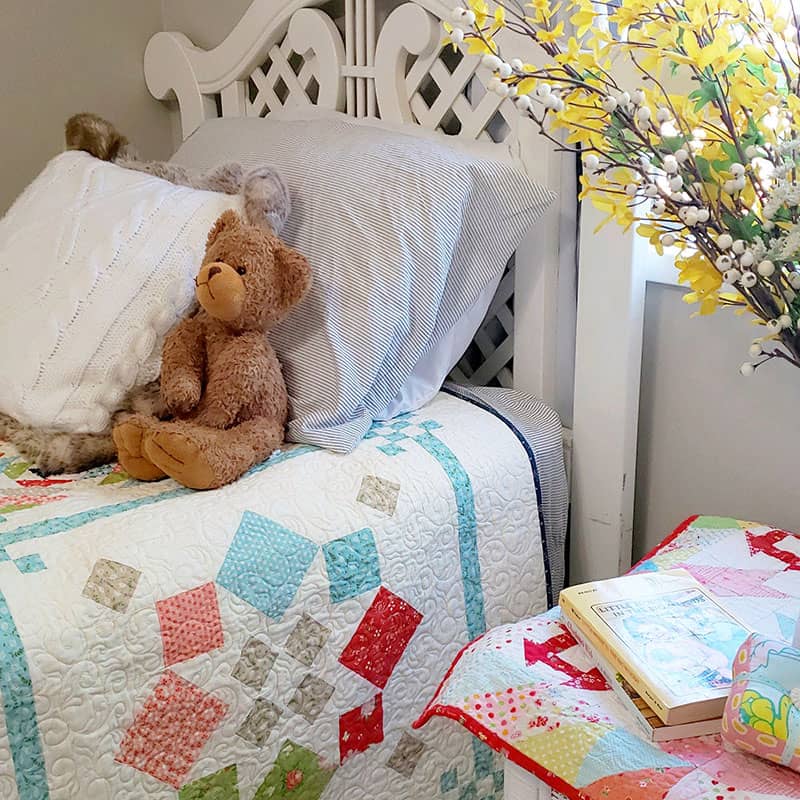 Sunday Best Quilts
To see all of the quilts in our book, see the following posts:
And watch in August for fabric requirements so that you can be ready to sew in September.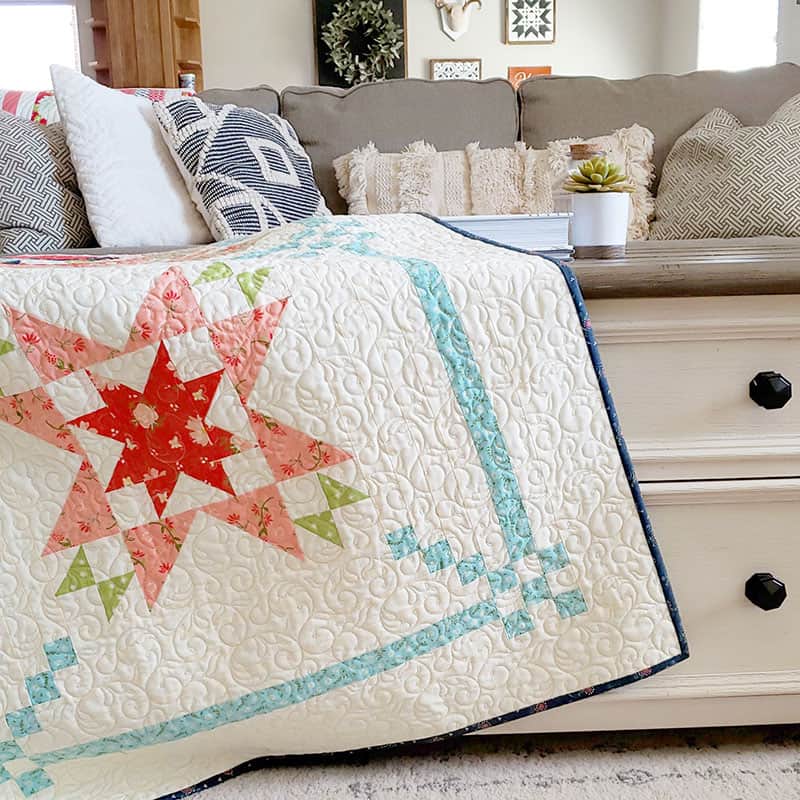 Have you made a sample quilt recently? Share in a comment below!
Happy quilting, and thanks so much for stopping by!