Hello and happy Tuesday! It's Merry Mini Christmas Sew Along Block 3 day! If you've been sewing along, you know the blocks have been super cute so far, and this one is a really fun one! It might be my favorite (but next week's block is a really fun one as well).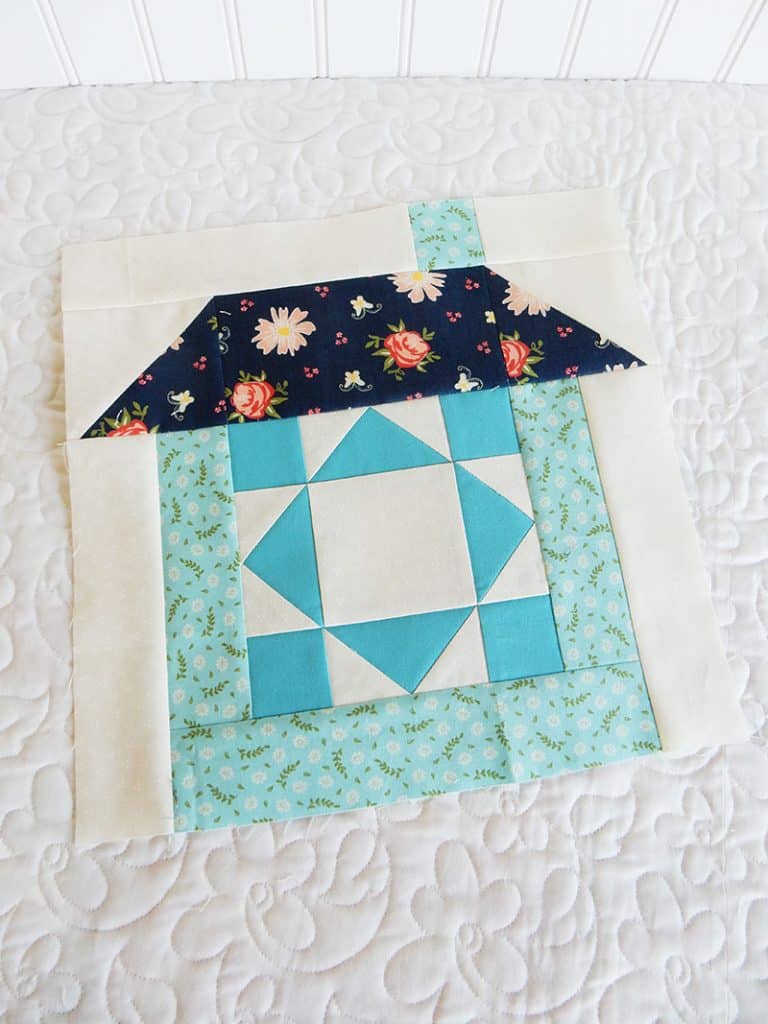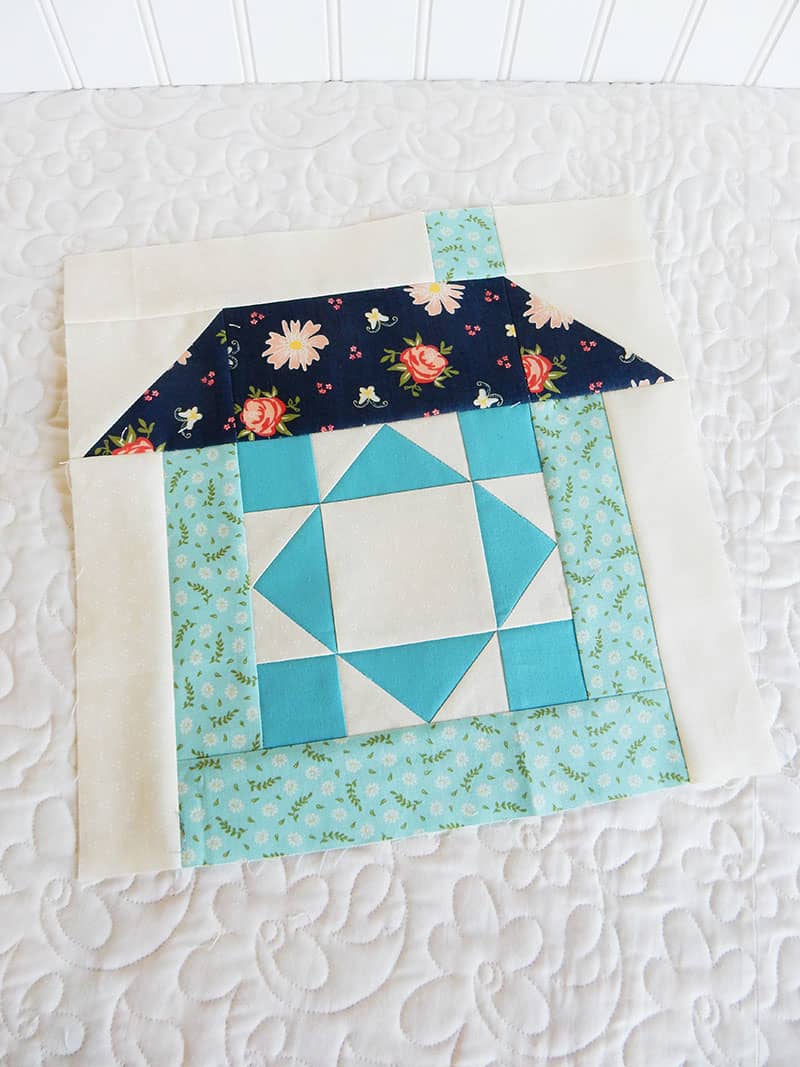 Merry Mini Christmas Sew Along Block 3
Block 3 is a fun house block, and I absolutely love it! I used Harper's Garden fabric for the outer walls and roof of my house, and a Bella Solid for the inside section. I wanted to make sure there was a nice contrast between the three blues in my block and love how it turned out.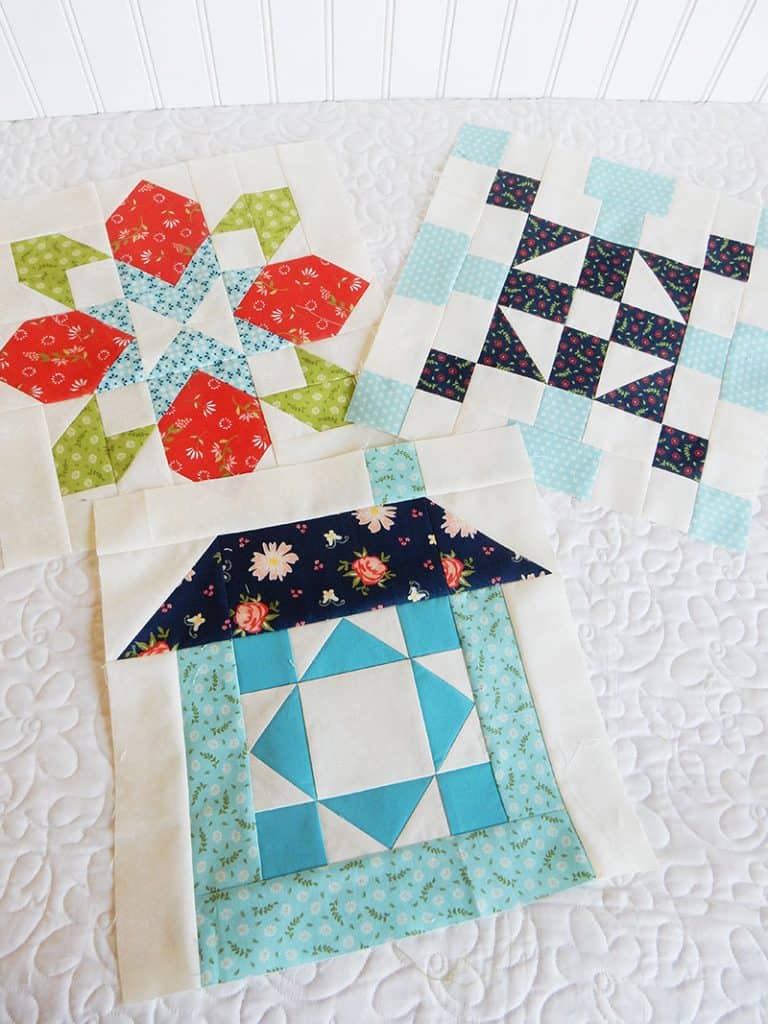 Tips for Making the House Quilt Block
Choose fabrics for your block that have plenty of contrast. I used a large floral, a small floral, and a solid in three different shades of blue. I also made sure to use different fabrics than I've used previously.
The Mini Simple Folded Corners ruler makes is very simple to make the folded corner sections of the roof.
I used this Bloc Loc Flying Geese ruler to make the flying geese units in the center of the house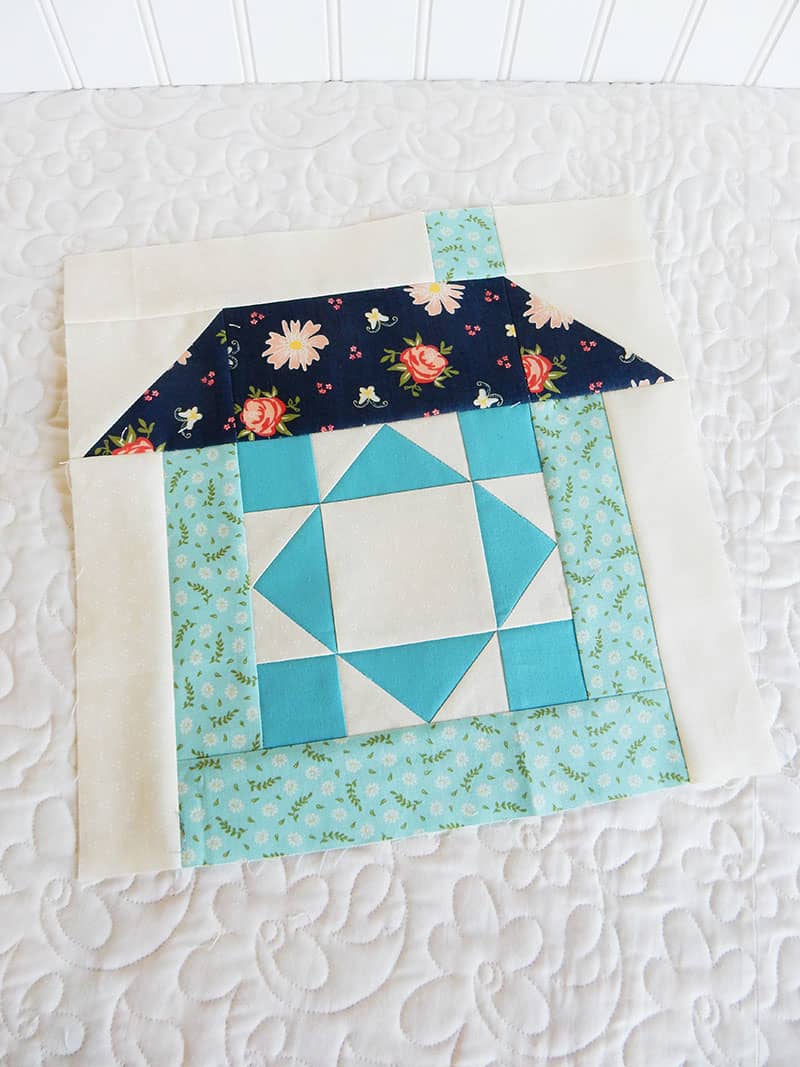 Merry Mini Quilt Details

Fabrics…
Finally, this is a Layer Cake quilt…but it also works great for scraps. If you are just joining in and are looking for some Christmas Layer Cakes, you can find a couple of my favorites here.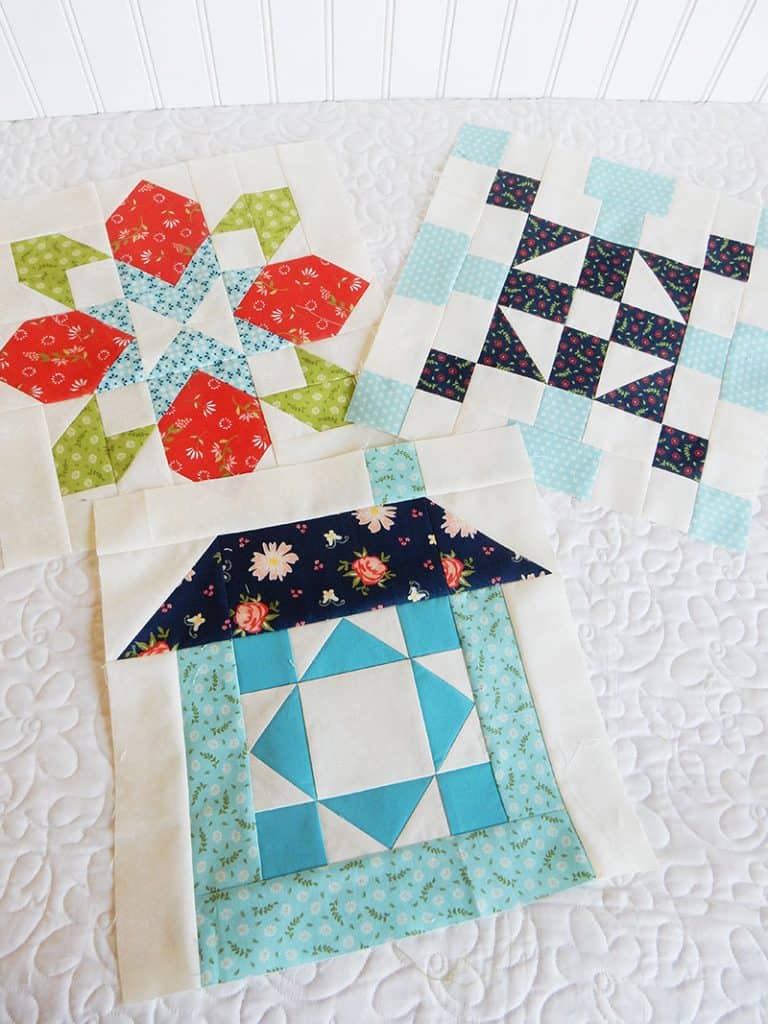 I hope you have fun sewing the Merry Mini Christmas Sew Along block 3! Happy quilting, and thanks so much for stopping by!