Hello and happy Saturday! Welcome to the Saturday Seven 85 post where I share bits of inspiration from around the web for quilters. These Saturday posts contain a smorgasbord of fun things for quilters: find patterns, notions, recipes, good reads and more! I hope you'll enjoy this week's links and ideas. All of this week's pictures are from a project I'll be announcing more about on Monday…stay tuned!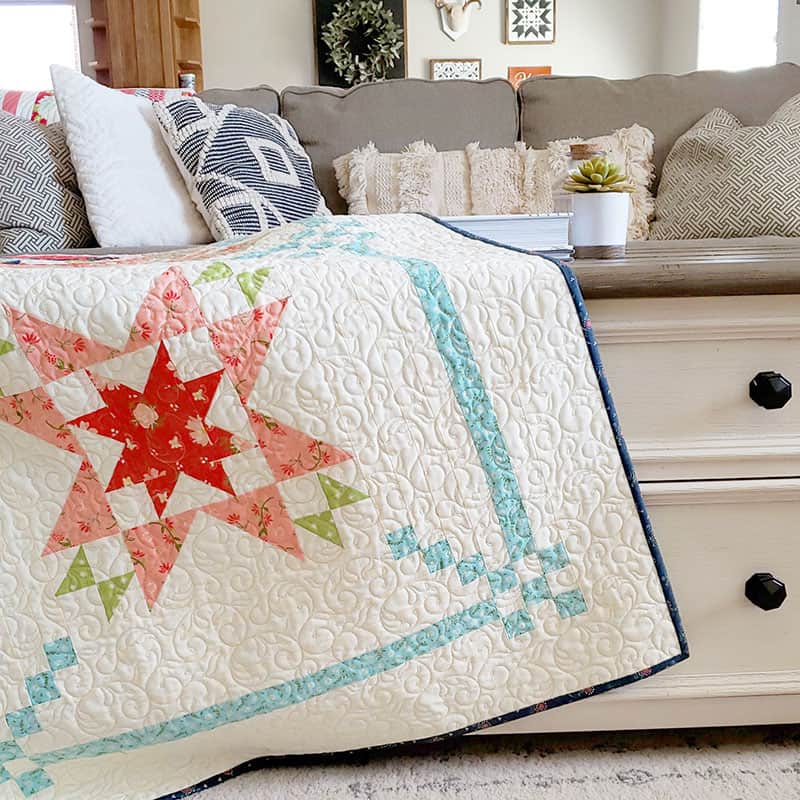 1. Quilting Projects and Tutorials
I love this free tutorial for a Plaid-ish Scrap quilt. Find it here. And this Simple Whole-Cloth Baby Quilt Tutorial is a good one as well…perfect for making some small quilts and having them ready to go.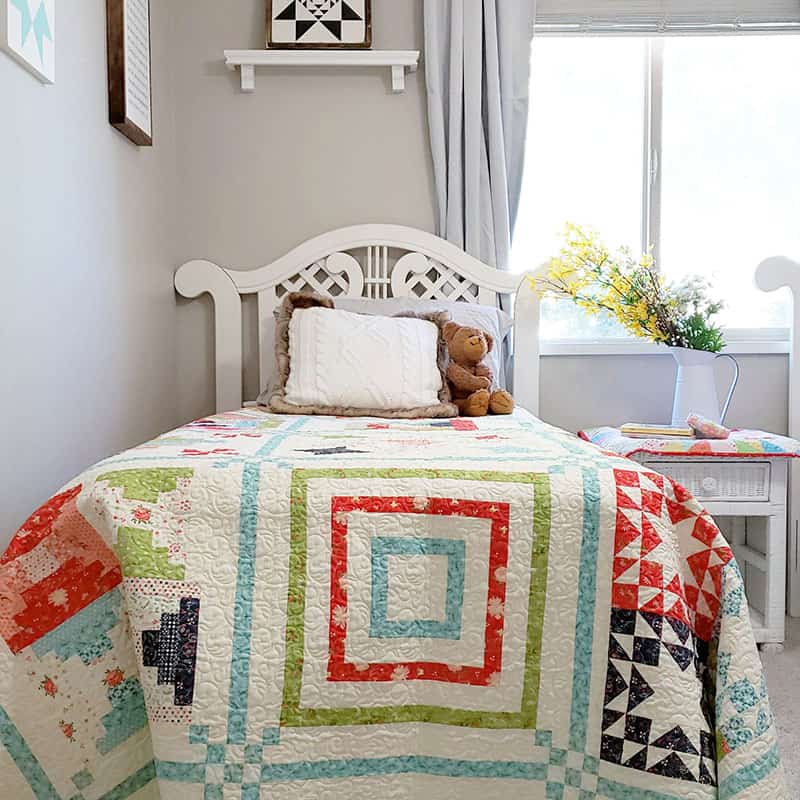 2. Good Eats
This Mexican Street Corn Salad looks so good–can't wait to try it! And I also want to make this Easy Pineapple Rosemary Flank Steak. I also can't wait to make this Parmesan Fried Zucchini! And if you are looking for dessert, these Decadent S'Mores Brownies might be the perfect recipe.
3. Getting More Done
I loved this article titled "You Don't Need to Clear the Decks to Focus on Important Work." It was actually just what I needed to read this week! Read the article here. I also love this free printable for Prioritizing Tasks. Get it here.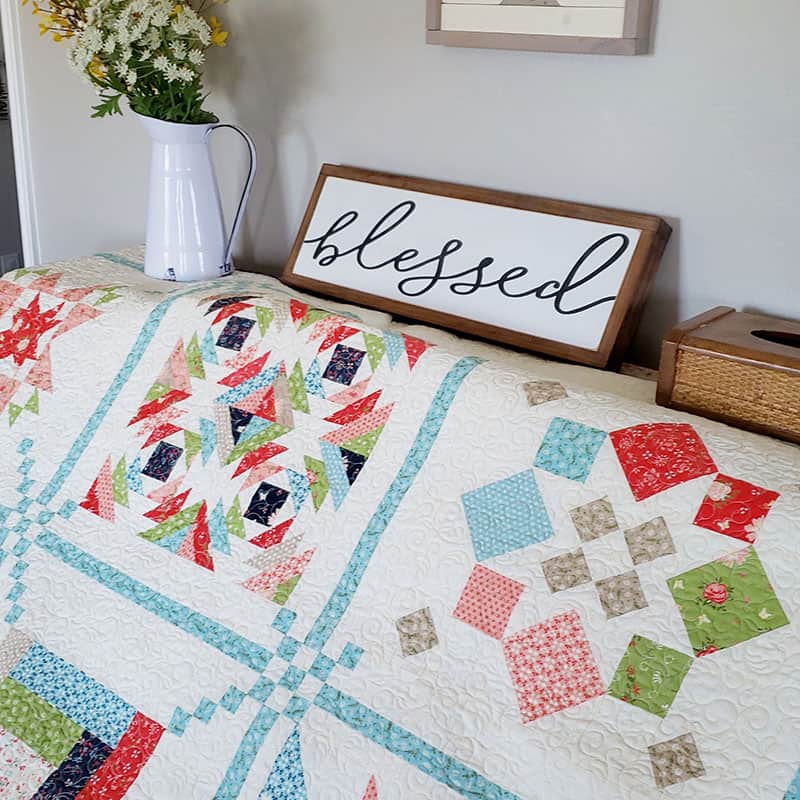 4. Christmas in July
I'll feature Christmas in July projects each week for the rest of this month. First up is this Color Wheel Holiday Tree Skirt–so cute! And this Ruffled-End Table Runner looks like another fun Christmas project you can make now!
5. A Favorite Quilt
My Flowers for Emma quilt is one of my all-time favorites. My friend Elizabeth just finished her version and shared some lovely photos and thoughts about it on this post. (You can find the pattern in paper and PDF here, and I also have a video tutorial for making the flowers here or on my Videos Page).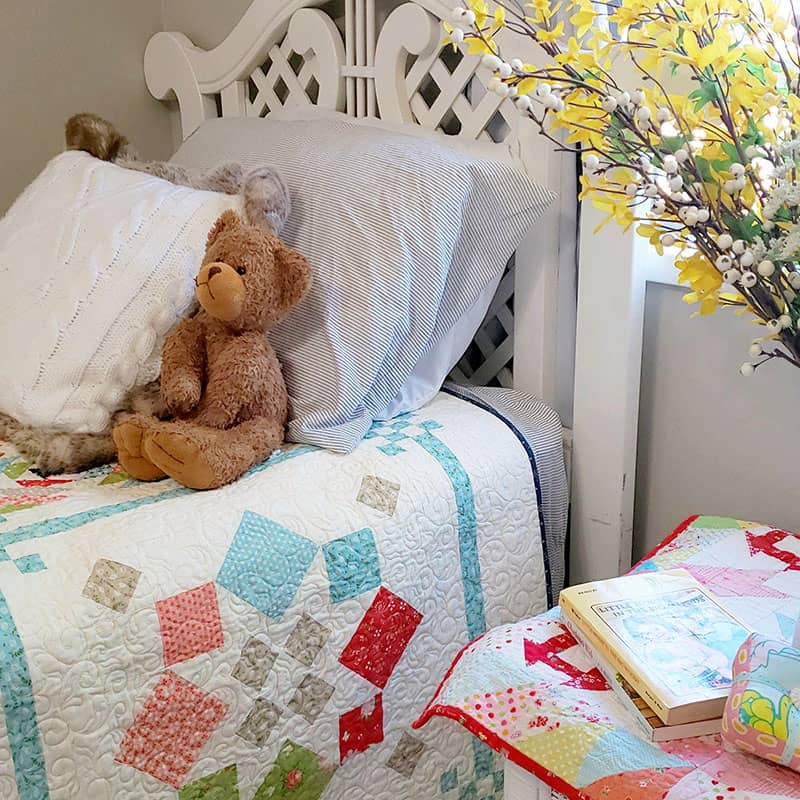 6. Gratitude…
Gratitude is definitely something I've been trying to focus on throughout this year. It seems there are tender mercies I notice on a daily basis, and I feel like it's important to make note of them and truly be grateful. Here is a good read on "3 Reasons Why Gratitude Will Make You Healthier." Along with the health benefits, the article has some good tips on incorporating gratitude into your daily life.
7. Last Week on the Blog
If you missed reading last week…there were some fun free patterns you might want to go back and get.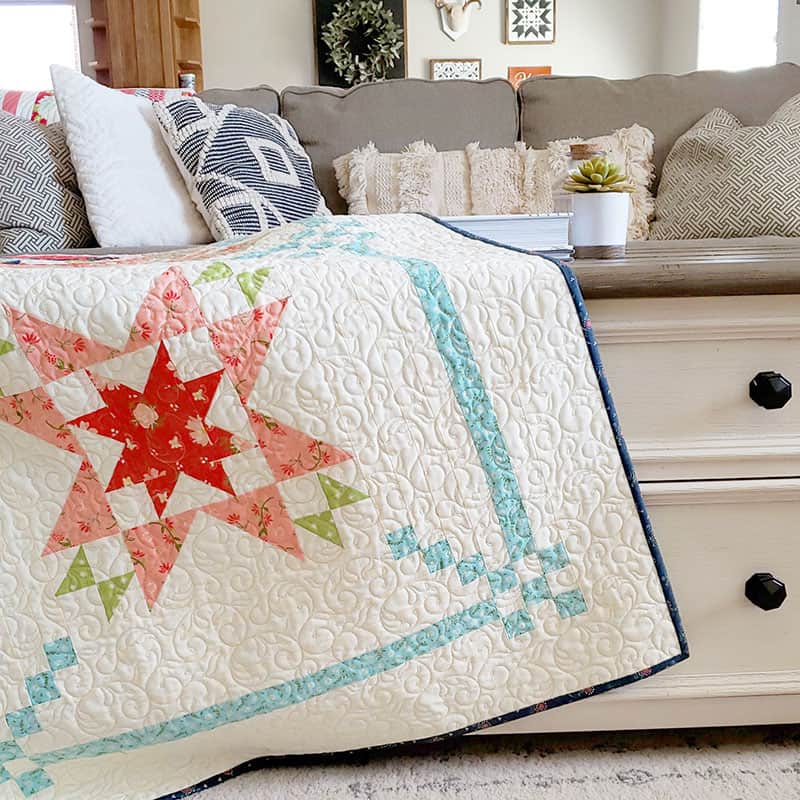 For more inspiration, you can find all of the previous Saturday Seven posts here. Happy quilting, and thanks so much for stopping by!