Hello and happy Friday! And welcome to the Sunday Best Quilts Sampler Block 3 post. First I just want to say thank you to everyone for sewing along with us. It has been so much fun to see blocks start showing up in our feeds in such a fun variety of fabric collections.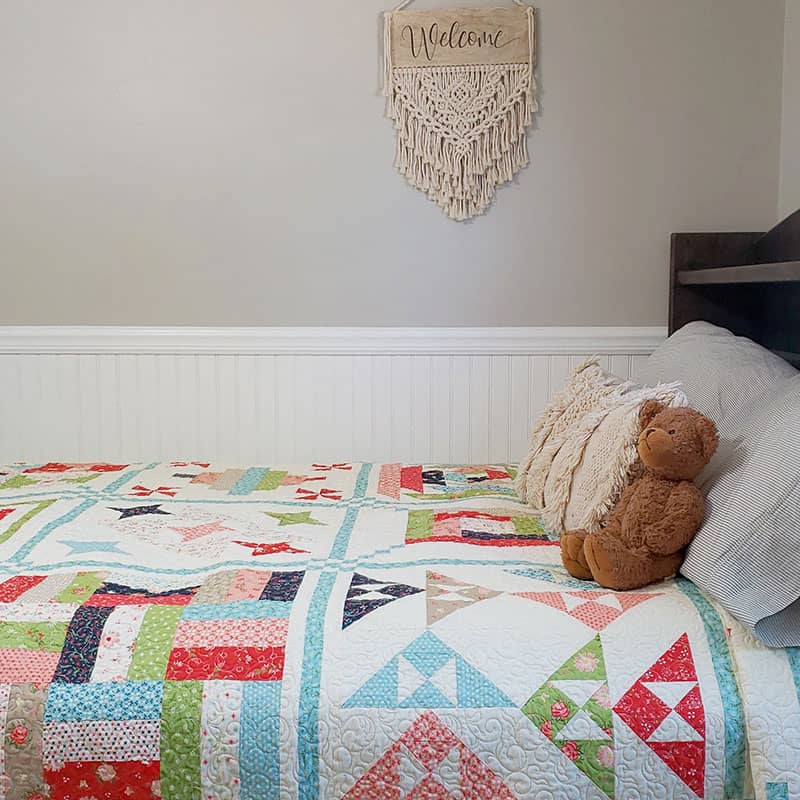 Sunday Best Quilts Sampler Block 3
Our first two blocks were from our Star Quilts category. Starting with this week's block we have moved on to our Scrappy Quilts category. This week we will be making the Sweet Confetti block from Corey's Sweet Confetti quilt. I really love how this block turned out for my sampler quilt–mine is a scrappy version, but you could definitely use fewer fabrics for this block: one, two, or four.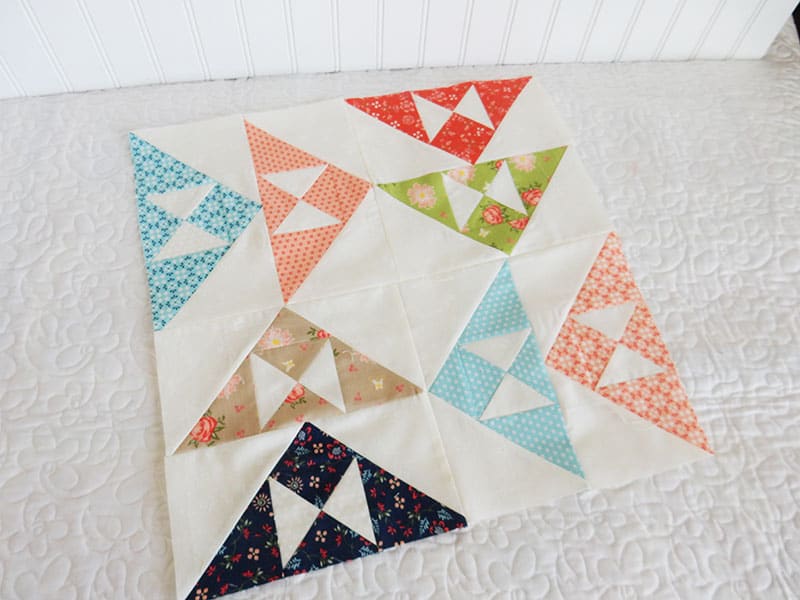 Sweet Confetti Block in Harper's Garden
Here is a rundown of the fabrics I used for my block, clockwise from the top right: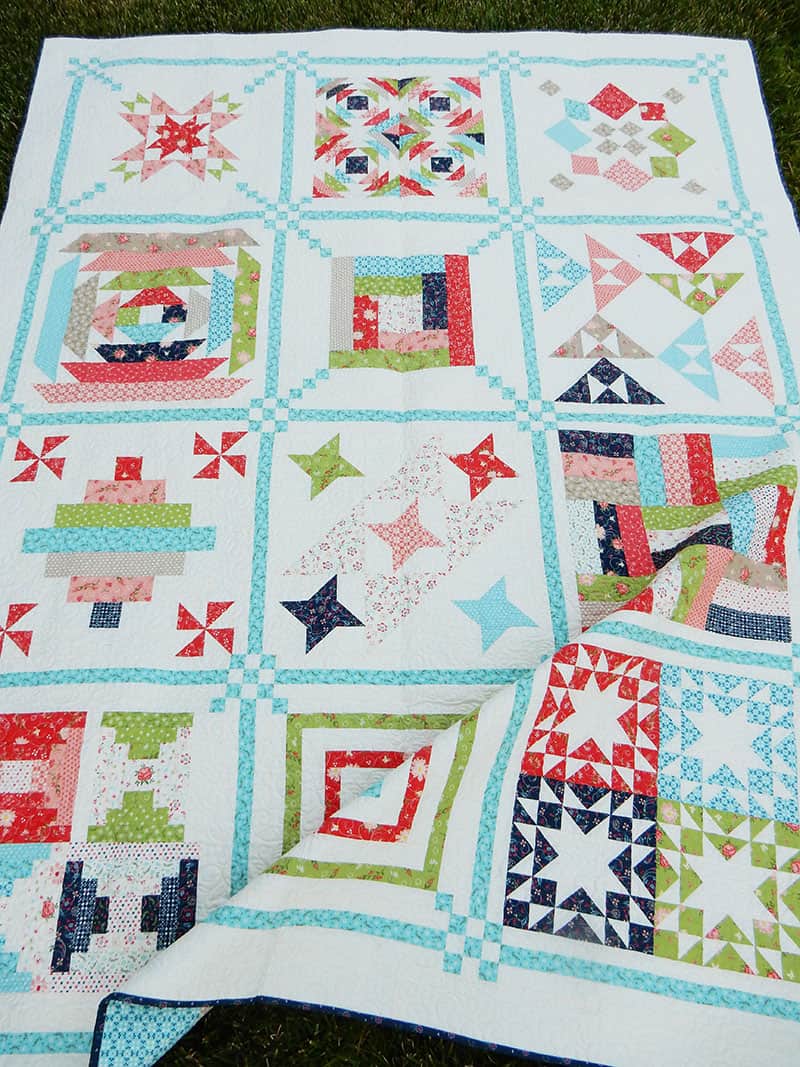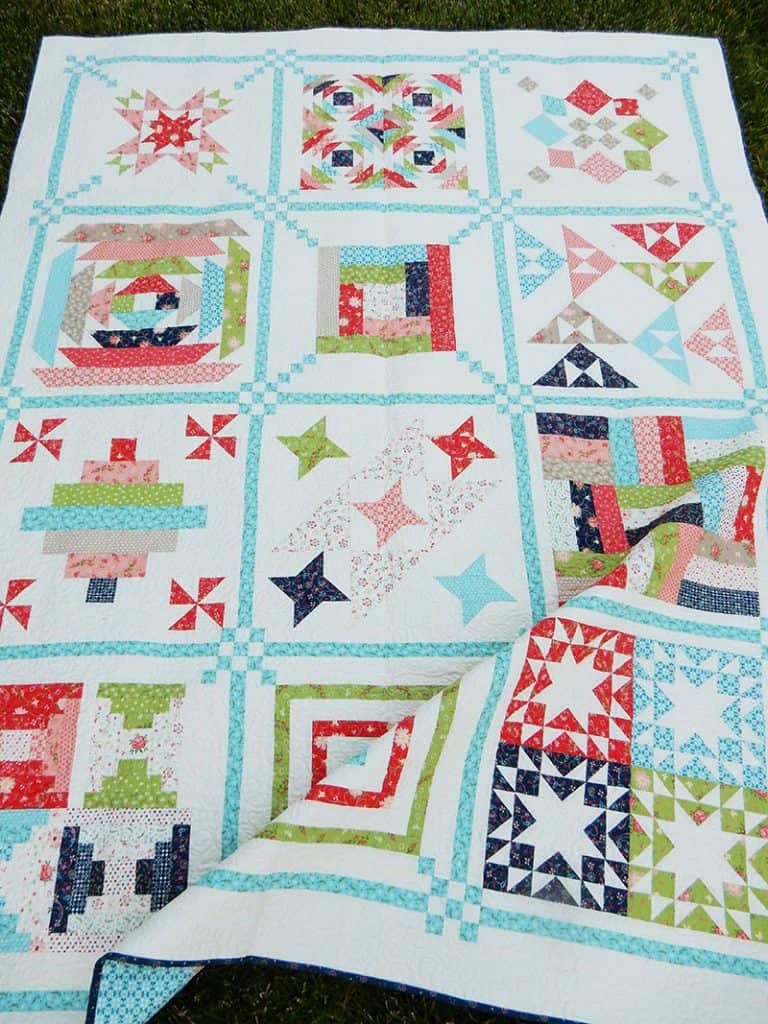 Sweet Confetti Block Information and Links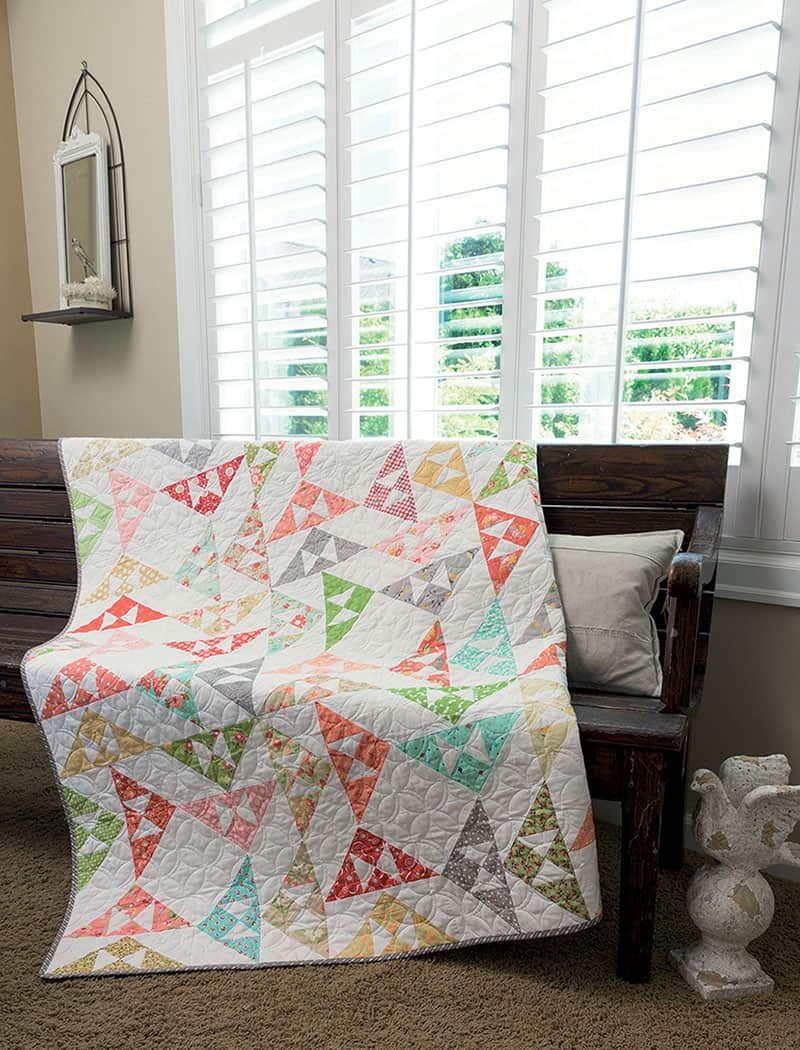 More on our Sunday Best Quilts Sampler Sew Along
Be sure to visit Corey's blog today to see if she has any additional tips for this week's block.
Follow us on Instagram: Corey (@corianderquilts) and Sherri (@aquiltinglife).
Be sure to use our hashtag when posting photos of your blocks: #sundaybestquiltssampler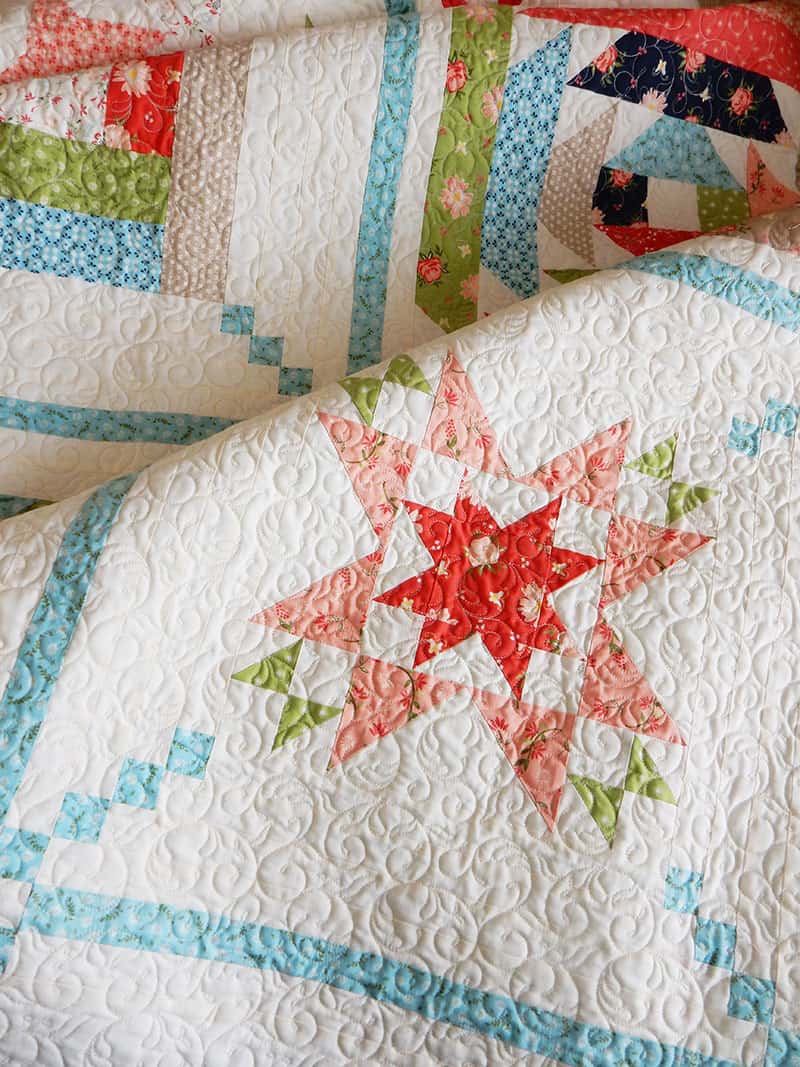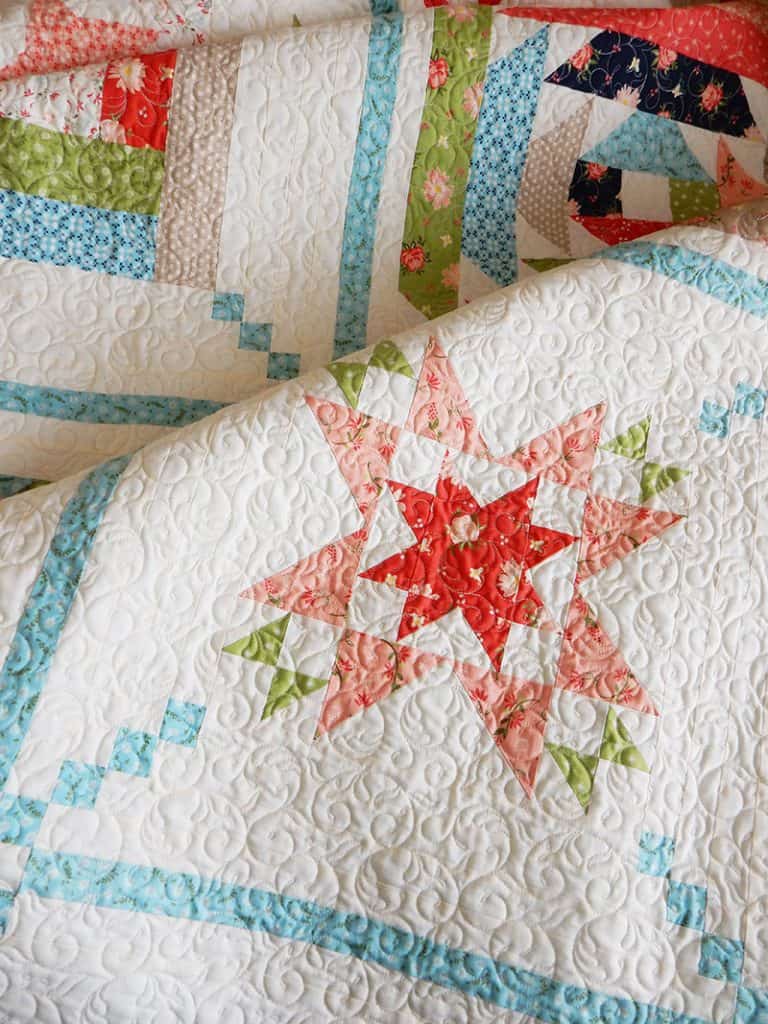 Thank you so much for sewing along with us! Happy quilting!