Hello and happy June! It's quilt block of the month day (it's always a bonus when I can get this post up early in the month for you all)! I hope you have fun making this month's blocks. We are getting quite a collection now, and it's fun for me to see both of my quilts coming together.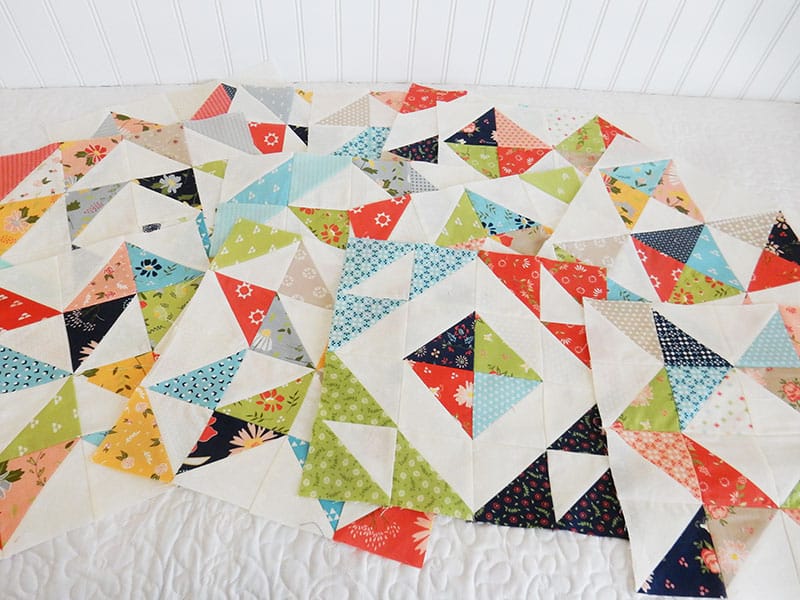 As soon as I finish each month's blocks I photograph them for the blog post and also take pictures of the entire year's blocks together. This helps me make sure I'm getting a good mix of colors in the blocks.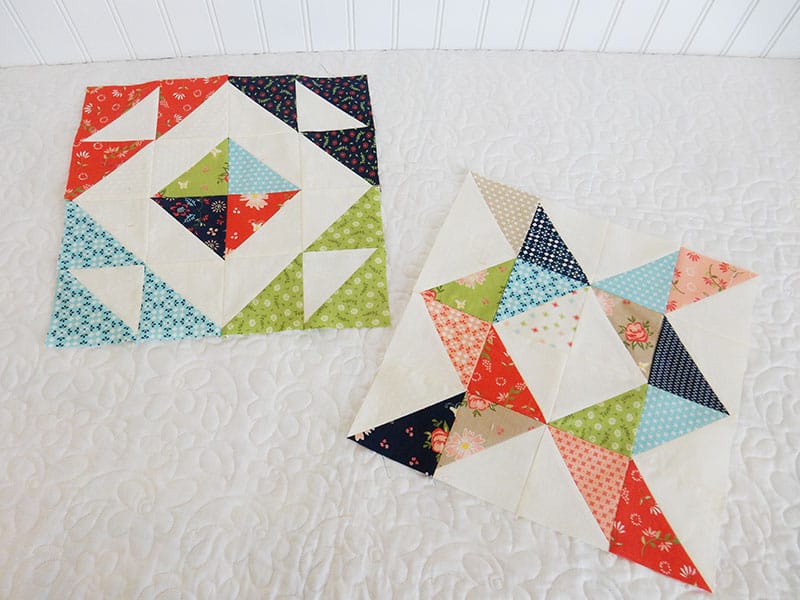 I had quite a large group of half-square triangles left over from Harper's Garden sewing, so this month's blocks are pieced almost exclusively from that collection (I just spotted one navy print from Clover Hollow above).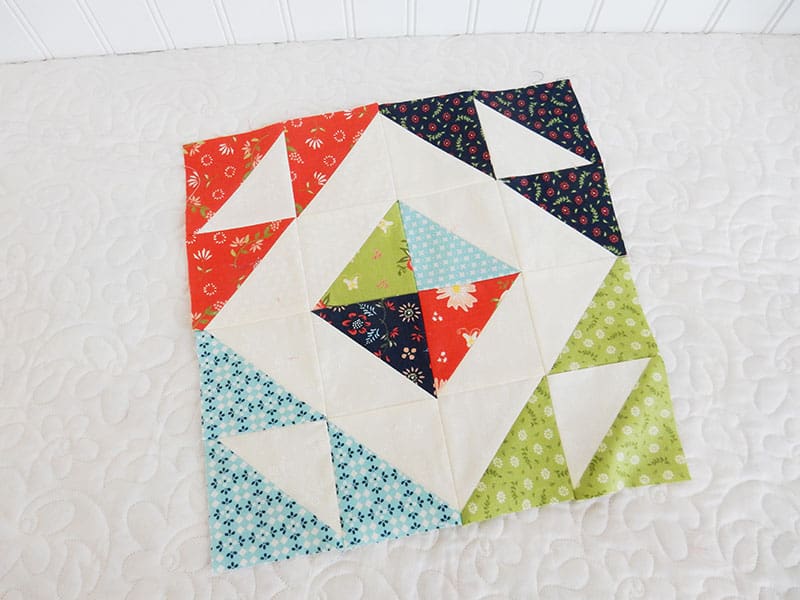 I really like how block one turned out. Of course it would be super cute completely scrappy as well!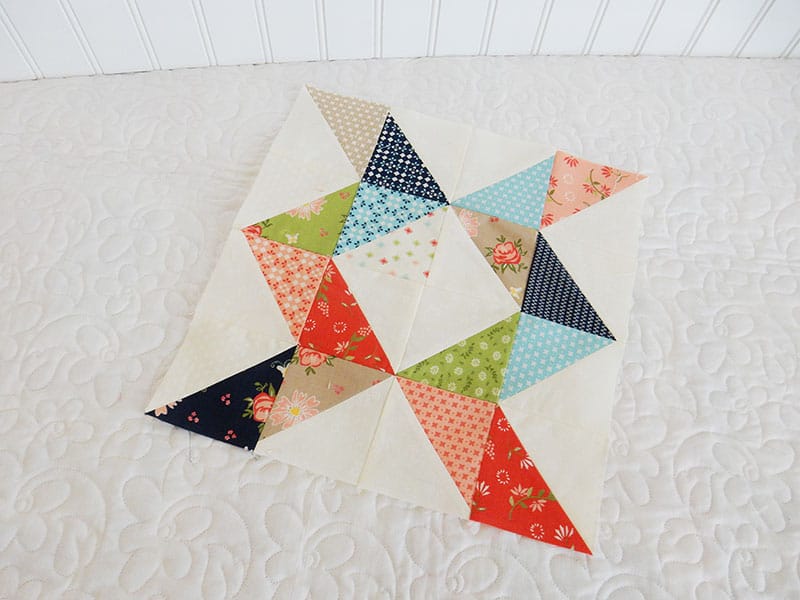 Block 2 is similar to an earlier block, but with the "arrows" going in different directions than in our earlier block.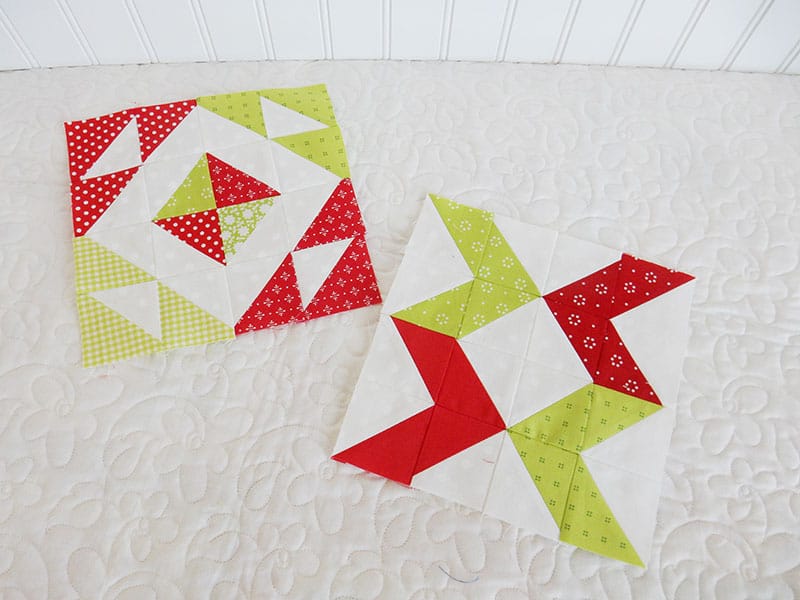 I love the red and green versions of this month's blocks, too!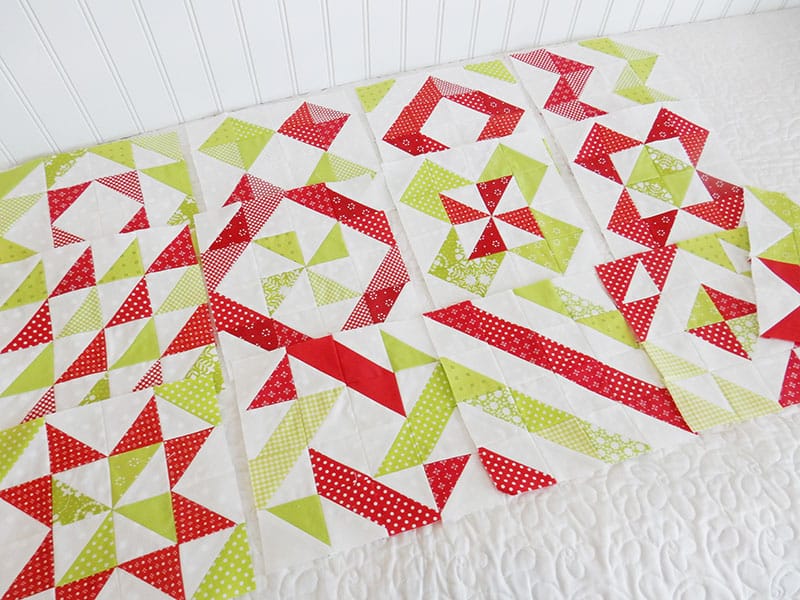 This quilt is going to be so much fun to put together!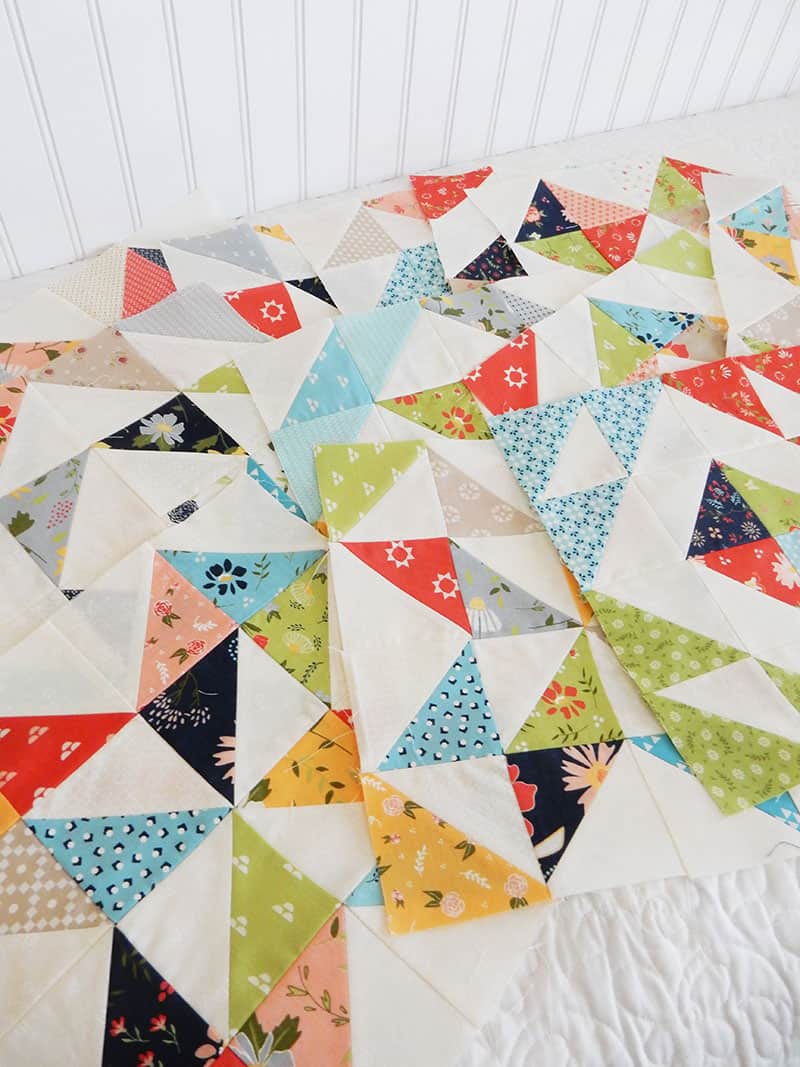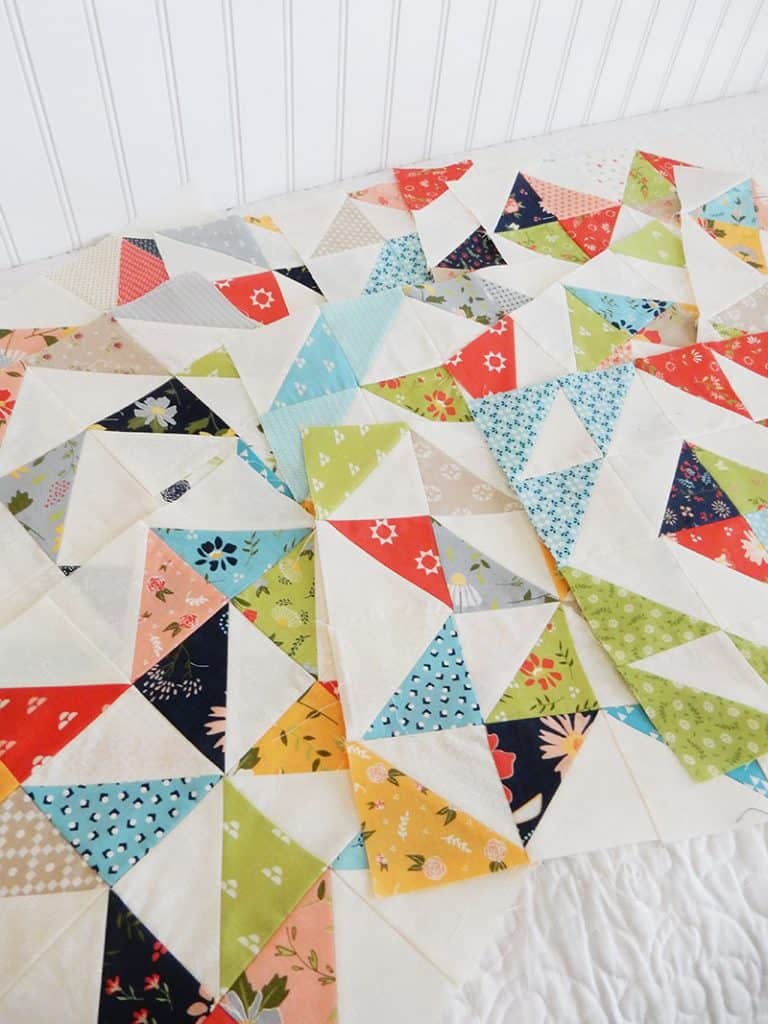 And thank you so much for tagging your Instagram posts with #AQuiltingLife–it's been fun to see these blocks made up in so many different fabrics and fabric combinations.
A Quilting Life Quilt Block of the Month June Links
Thanks so much for stopping by, and happy quilting!