Hello, friends, and happy Friday! I really can't believe it's the weekend, but I sure am glad it's here. I spent most of the early part of the week shipping out the new patterns and then spent the end of the week on the computer writing and working on new designs. So I'll finally be quilting today and this weekend–yay! Today I'm happy to share another of the new designs, my Summer Stroll Quilt Pattern.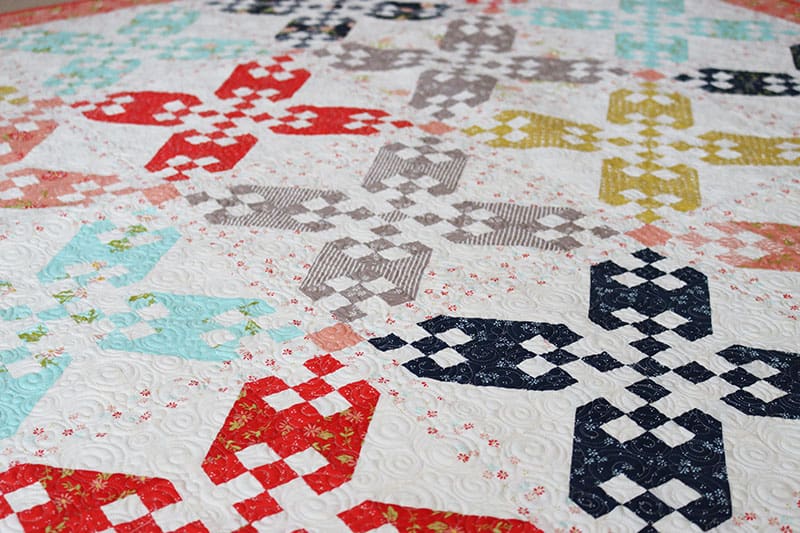 Summer Stroll Quilt Pattern
This new design is based on an antique quilt I saw at quilt market last fall. I immediately realized it would go together fairly quickly by using a Layer Cake and Honeybuns to save time with cutting strips. So this one went into my sketchbook at the end of last year and is now happily created with our Happy Days Fabrics.
Summer Stroll Quilt Details
The Summer Stroll Quilt finishes at 67″ x 67″ and uses one Layer Cake and two Honey Buns along with background, sashing, borders and binding fabrics. We have the loveliest low-volume prints included in this collection, and I used one of my favorites for sashing. You will utilize time-saving strip-piecing for the nine patch units and make slightly over-sized half-square triangles that you trim to perfection. This fun design also creates secondary patterns. And while I used just one color per block, you could also mix it up by making it more scrappy. (I did use two different prints from the same color family in each).
Summer Stroll Quilt Video
Watch the Summer Stroll Quilt Video above, or go here to watch it on my YouTube channel. You'll see the quilt in close-up detail in the video.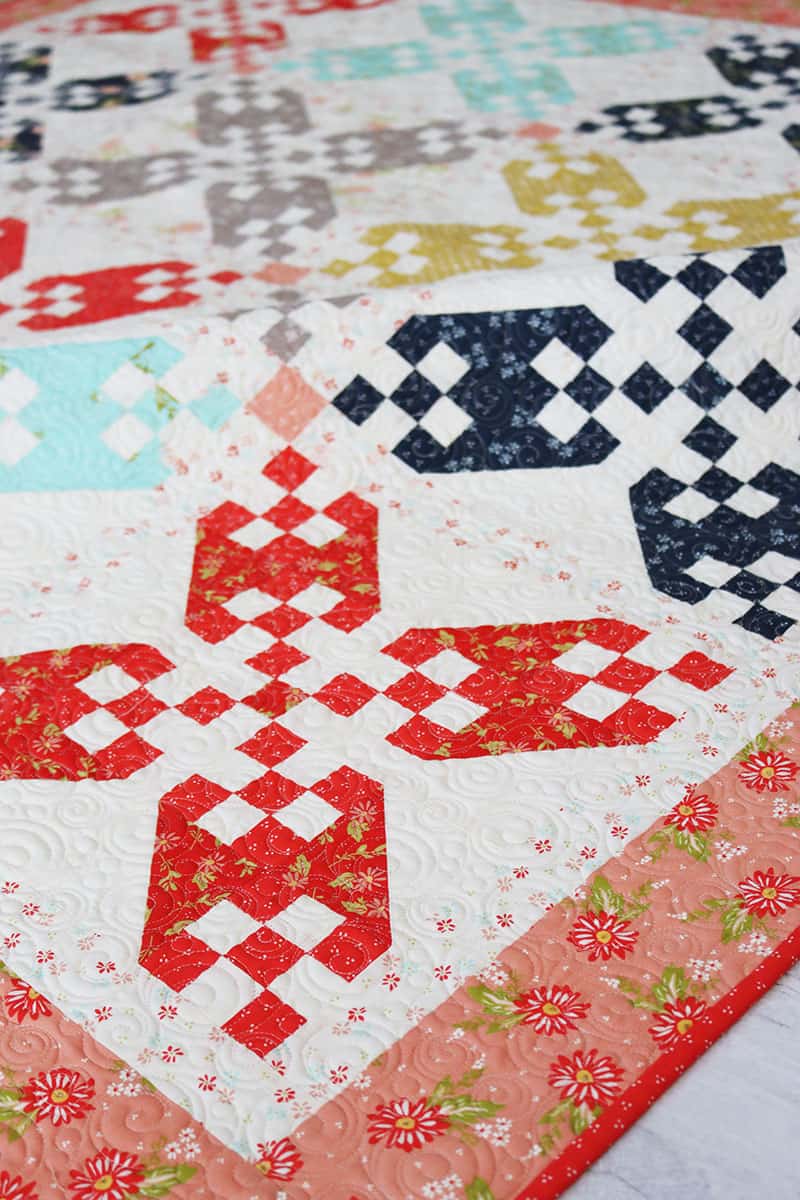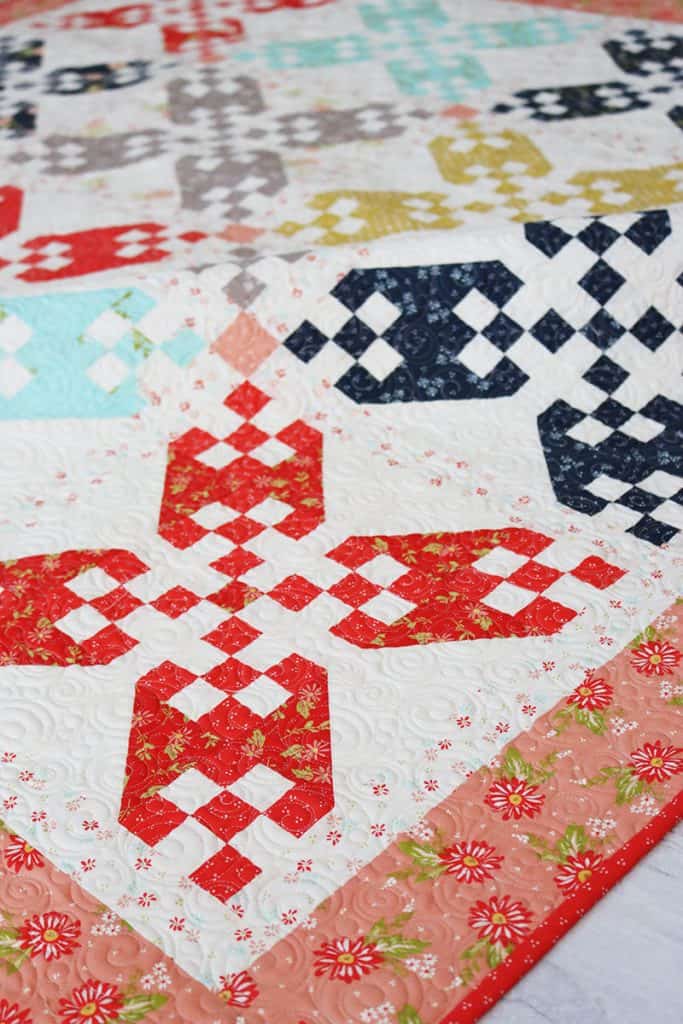 Summer Stroll Pattern Information
Okay…that's all for today…just one more new quilt to share before we share close-ups of the new fabrics. In the meantime, I'll be in the sewing room. I'll be back tomorrow with this week's Saturday Seven post. Happy quilting, and thanks so much for stopping by!