Hello friends, and happy Saturday! I hope your weekend is off to a terrific beginning and that you'll get to sew a little and relax a little (for me those two things are pretty much the same thing)! Today I'm sharing my Saturday Seven 143 Inspiration for Quilters post with fun things I've found from all around the web this week. This week's line up is full of ideas for getting ready for the change in seasons, and using this time for some organization check ups. But of course, there are the recipes and sewing projects, too. And see a special announcement under number 4. Enjoy! (Photos all feature our upcoming Happy Days fabric collection).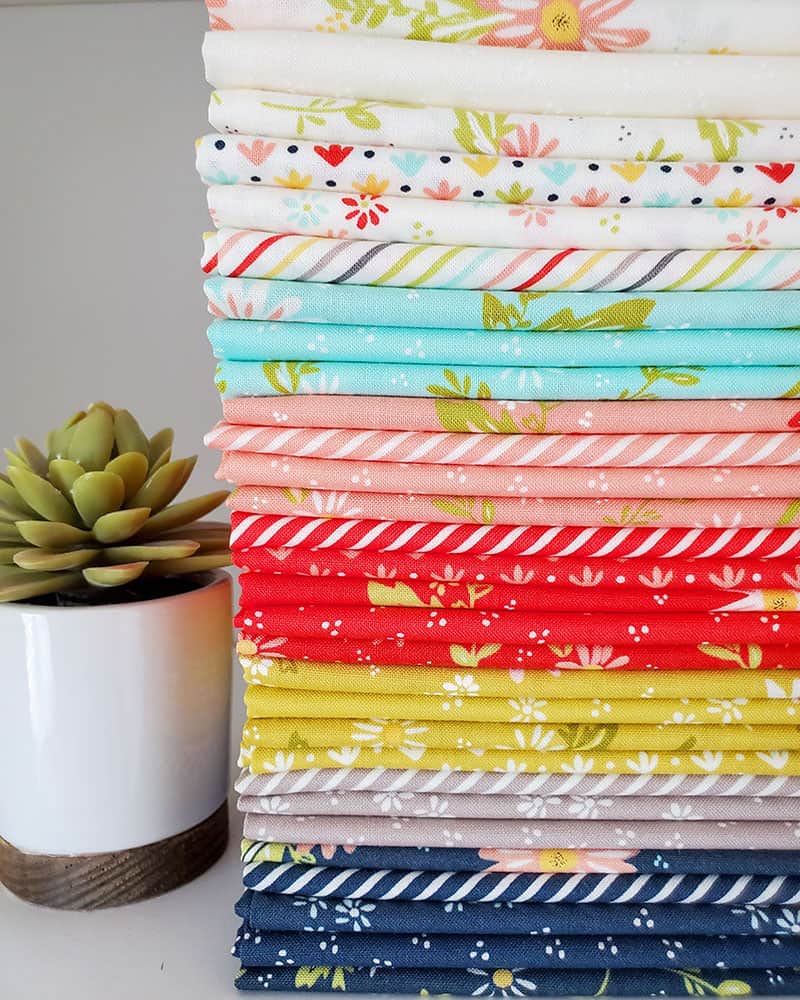 Saturday Seven 143
1. Feed Your Spirit
With fall just around the corner I've noticed more optimism all around. I always like to get organized during this "before fall" season, and I feel like doing those chores is a part of feeling a bit more joyful. And for inspiration on this topic I loved this piece by Joanna Gaines on Rhythm–read it here. I also really enjoyed this article–"Decide to 'Go Light.'"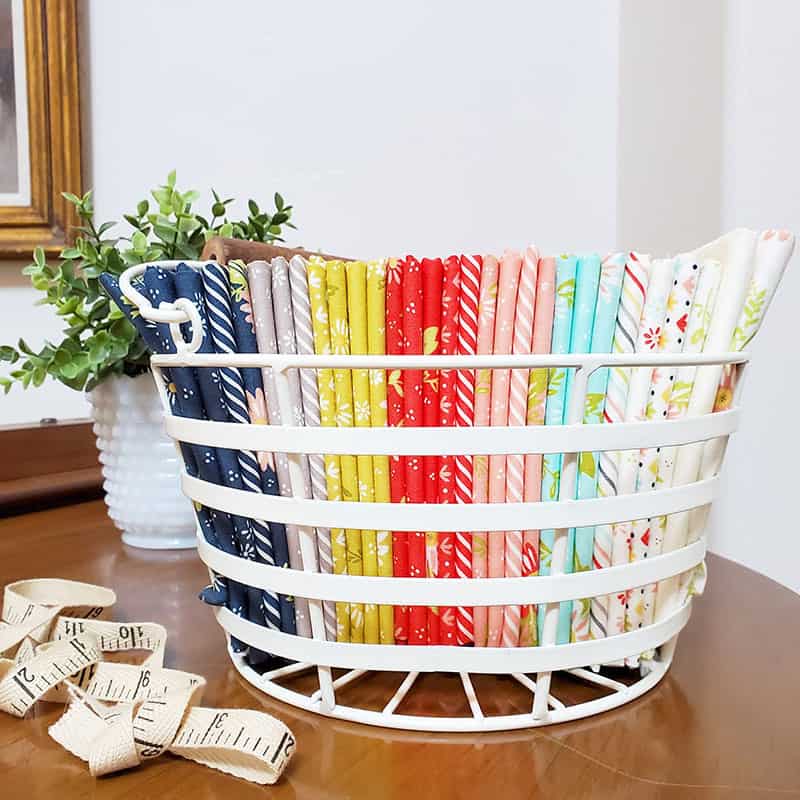 2. Quilt & Sew
This is a tutorial for a really fun looking reading pillow…perfect for anyone with young people spending so much more time at home right now. And here is a tutorial for a cute laundry bag. Finally, these cute blocks and pillow are something I have to fit into my schedule asap. Find the tutorial here.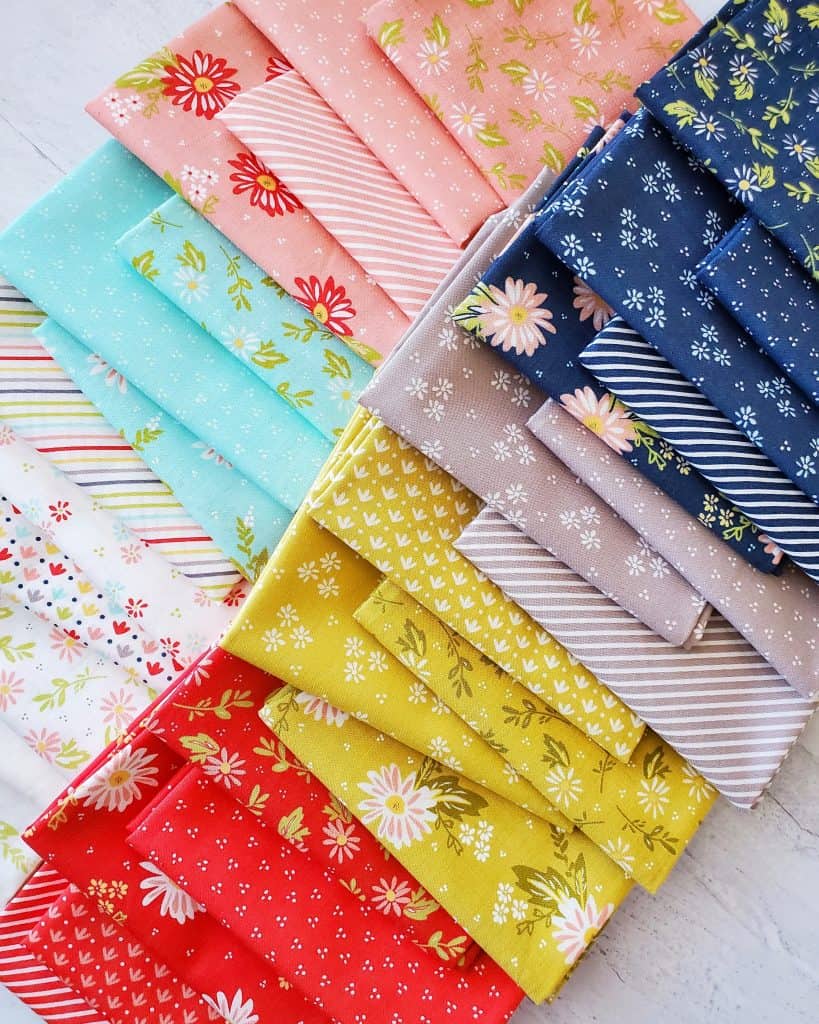 3. Recipes to Try
While I have a great lasagna recipe I love already, it takes a lot of work! So I'm going to try this one soon. And this Cheesy Chicken Spaghetti looks like a tried and true comfort meal. I'm definitely going to try to meal prep some of these Grilled Chicken Salad Jars for lunches next week. And for something sweet…these Peanut Butter Sugar Cookies with Chocolate Frosting look amazing!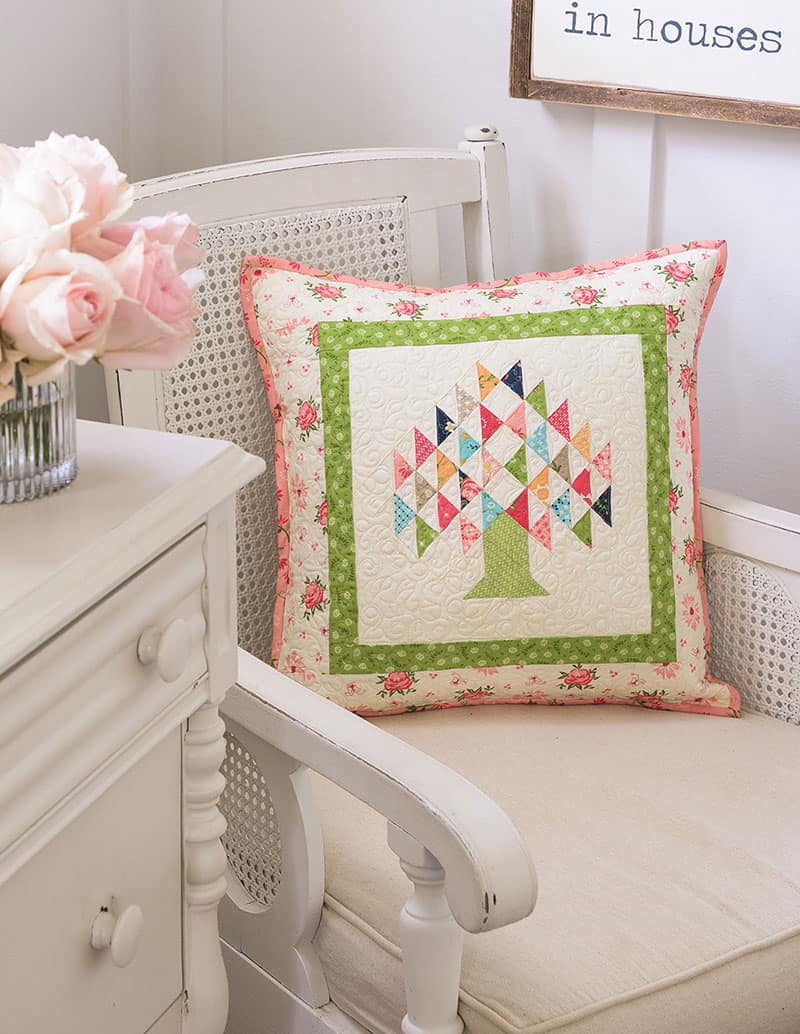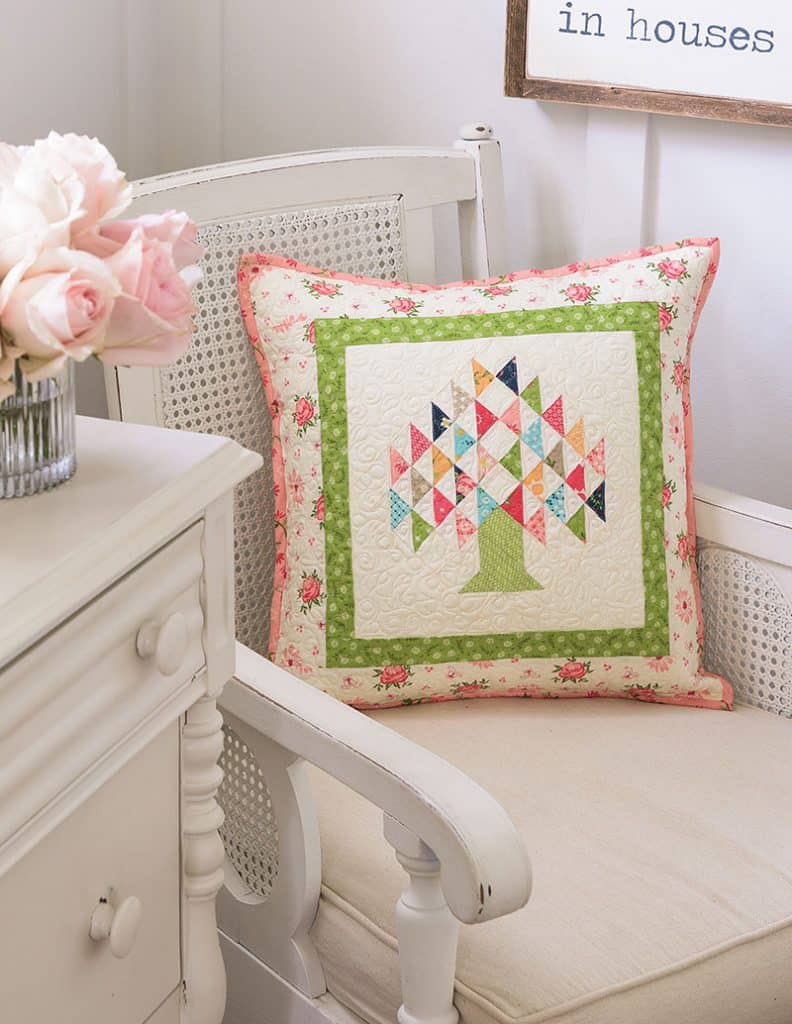 4. Take a Class from Me…
I'm super excited to be able to share just a bit about an on-line class I'll be teaching soon on Facebook! The course is sponsored by Martingale and registration opens on September 8th with a limited availability. I'll be teaching my Family Tree Pillow with six course sessions including a Q&A. Along with my class you have the opportunity to take a class from Corey Yoder, Kathy Schmitz, and Stacy West (discounts available for taking more than one class). Sign ups will be available next month on this page. And for now you can find out more here! I've been having a lot of fun preparing this course for you and can hardly wait to be teaching quilting again soon! Plus, I'll have a limited number of kits available for students and they will include some of our Happy Days fabrics pictured in today's post 🙂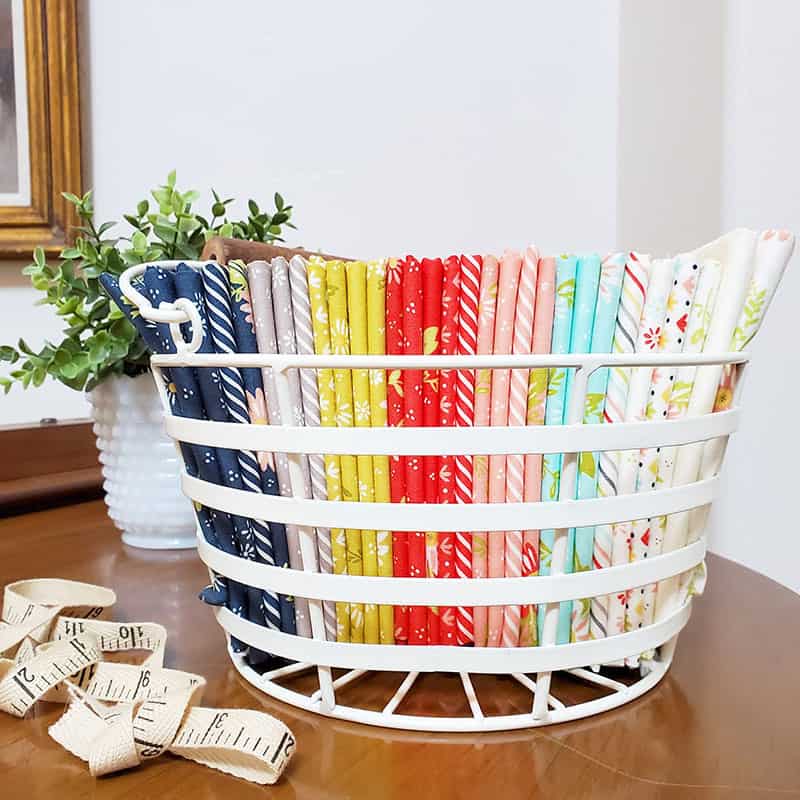 5. Household Organization
I loved this article with quick household tasks–in my mind the title should be "11 Ways to Do Housework While Quilting from Home," lol! Finally, I loved every one of these "10 Inspirational Quotes That Forever Changed How I View Possessions."
6. Always Learning
This post had some fun (and mostly new-to-me) apps for expanding your knowledge. Find the post here. And I started listening to a new podcast on journaling…while I don't use exactly the same methods as Sarah, she has great ideas that have already helped me with my own journals. Find her podcast here.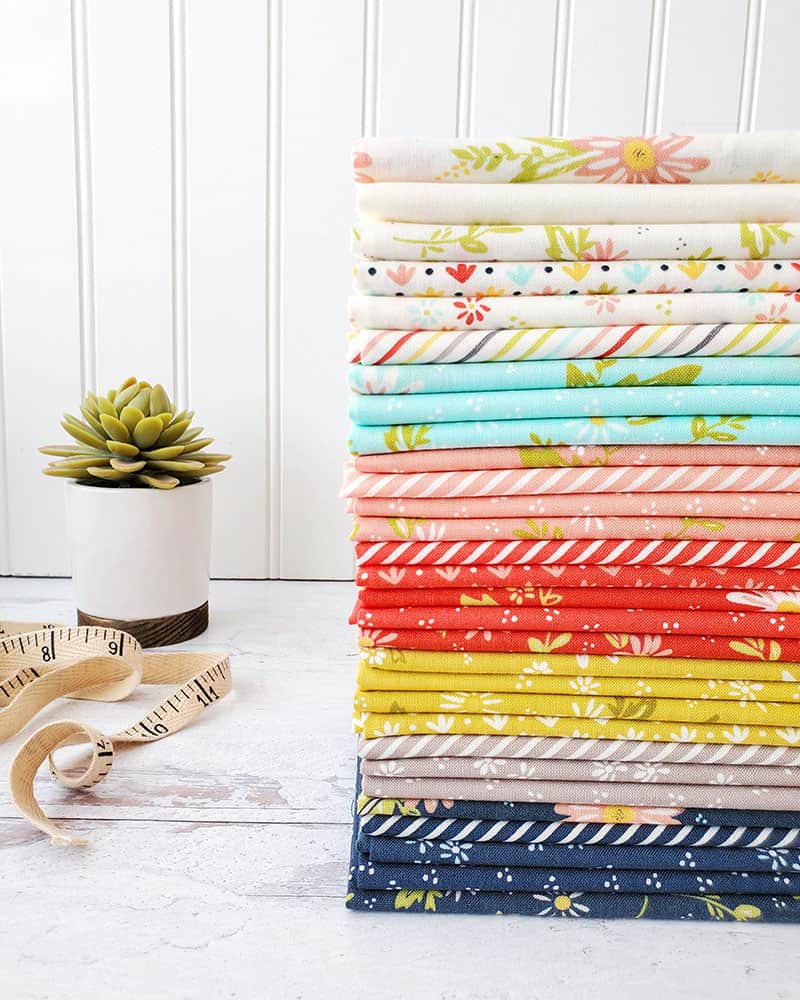 7. Last Week on the Blog
Thanks so much for stopping by to read the Saturday Seven 143 Inspiration for quilters post. For more inspiration, you can find the previous posts in this series here. Happy quilting, and thanks so much for stopping by!