Happy Monday! I'm super excited to share with you today a very fun project! Today we are announcing the Summer Sampler 2020: Easy-Piecing Summer. This sampler quilt along will include 16 blocks that are all easier than they look! This fun block of the week program will help you create a quilt that only looks complex! Plus, block designers will be giving you hints and tips for their blocks each step of the way. Finally, a finishing layout will be included–or you can choose your own setting.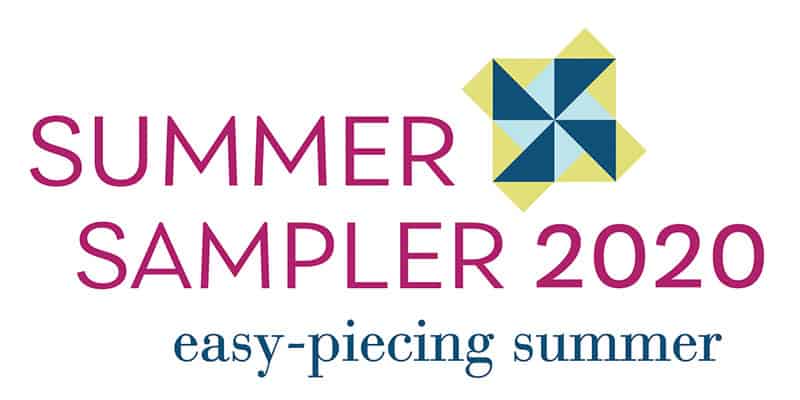 Summer Sampler 2020
All of the fun will begin on June 1st, when the very first block pattern will be sent out. After that, blocks will be sent each Monday with the quilt top assembly instructions being sent on September 21st. The Sampler price for all 16 blocks and finishing instructions will be $29.99; however, you can get $5 off through May 31st with my designer code (AQUILTINGLIFE). Upon purchase, you'll receive a welcome PDF with fabric requirements, the schedule, the specific solids used in the mockup, and the answers to frequently asked questions.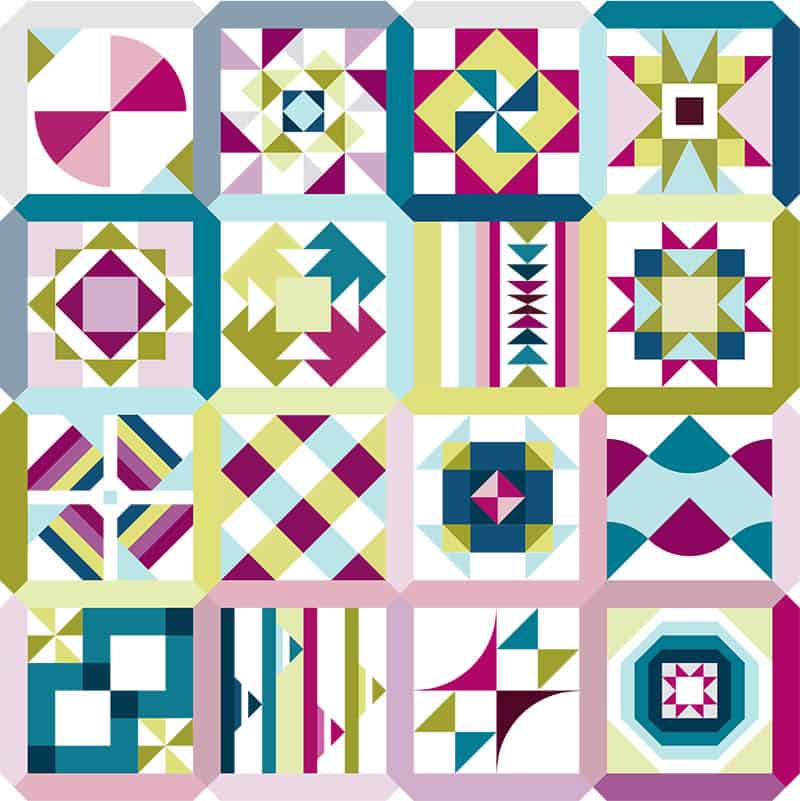 How to Sign Up for the Summer Sampler 2020
Sign up for the Summer Sampler 2020 here. (Or click the button below. Remember to use my designer discount code AQUILTINGLIFE in order to receive the $5 discount).
Upon purchase, you'll receive the Welcome PDF information with everything you'll need to begin planning your quilt. Then, just look forward to block one on June 1st!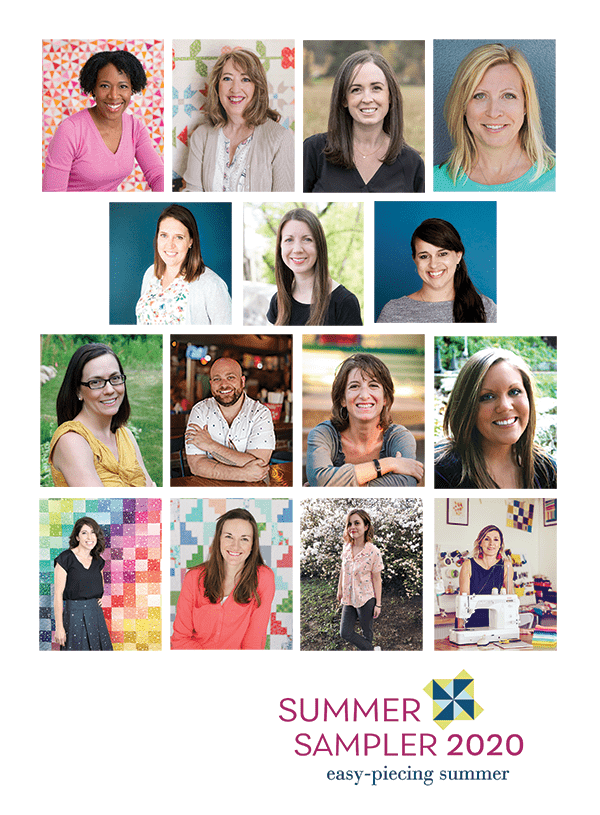 Summer Sampler Designers
I'm super excited to be included in such a creative and talented group of designers. Many of them I've known since my earliest blogging days back in 2008. The blocks are fabulous, and I know you'll receive great instructions and tips. I'll definitely be sewing along with this and have already planned to film a short video to share my tips and tricks for my week.
The Summer Sampler 2020 designers are, from top left:
Nicole Neblett, Mama Love Quilts
Sherri McConnell, A Quilting Life
Erica Jackman, Kitchen Table Quilting
Lee Heinrich
Katie Blakesley, Swim Bike Quilt
Cheryl Brickey, Meadowmist Designs
Stefanie Satterwhite, Satterwhite Quilts
Faith Jones, Fresh Lemons Quilts
Giuseppe Ribaudo, Giucy Giuce
Malka Dubrawsky, Stitch In Dye
Megan Pitz, Canoe Ridge Creations
Vanessa Christenson, V and Co
Allison Harris, Cluck Cluck Sew
Devon Iott, Miss Make
Carolina Oneto
I can't wait to see all of the incredible quilts and blocks that are created from this exciting sew along! Happy quilting, and thanks so much for stopping by!