Hello and happy Sunday friends! Today I'm sharing the Scraps Along May Challenge and April Winners that I had hoped to post last week. Oh, well…sometimes that's how it works out! We have some fun projects to share this month and think you'll love the May challenge! If you are new here, I've been sharing these Scraps Along Challenges since January. You can see all of the previous Scraps Along posts here.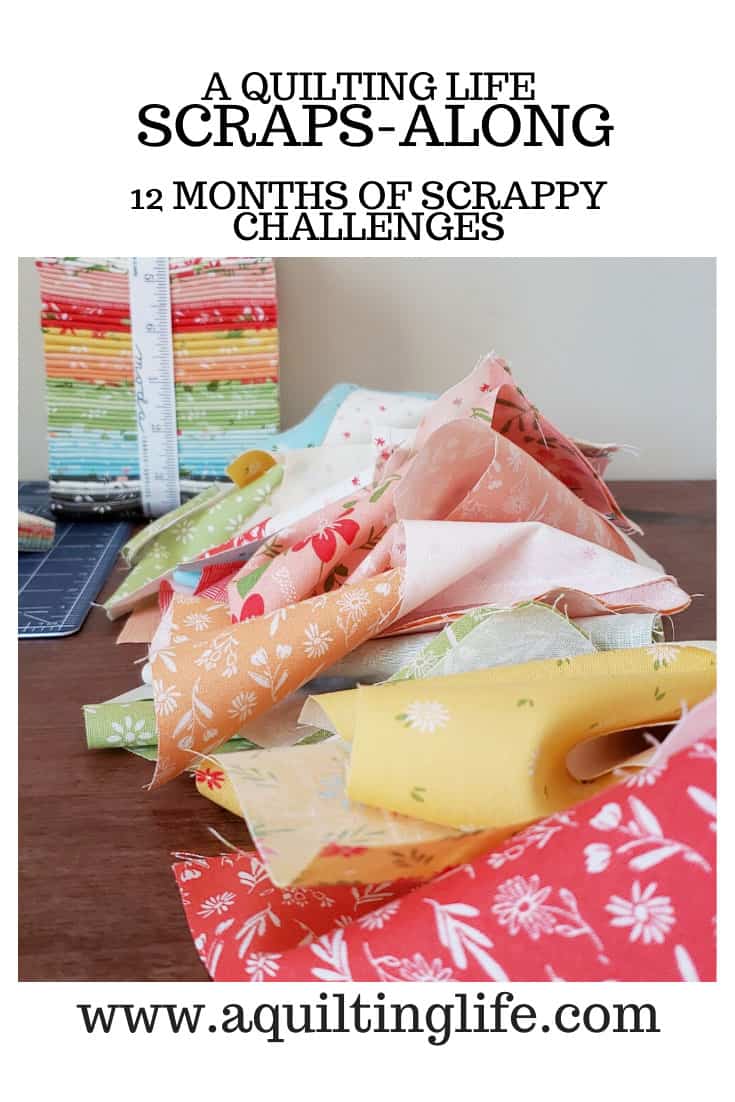 Scraps Along May Challenge
So far the challenges have involved Jelly Rolls, Charm Squares, Mini Charms, and Layer Cakes. So as you might have guessed, Fat Quarters are next on the list! We would love to have you enter one or both challenges below:
Make a project using any number of fat quarters. Please share your fabric and pattern/tutorial information when you send it in. Please include a photo of your finished project.
Share your best tips and ideas for storing and organizing fat quarters. Photos are wonderful!
Email your entries to me by June first for next month's post.
Scraps Along April Projects
We received some fun entries for the April Layer Cake challenge! The top left and top center projects were both sent in by Nicole Ewing. Her flower quilt is the Dizzy Daisy pattern from Missouri Star and finishes at 54″ x 54″. And her Beehive Table runner from a GE Designs pattern uses the Stripology Ruler to make cutting easier (I love this ruler as well).
Kathleen King sent in a photo of the adorable Layer Cake bags (pattern by Minki Kim). Kathleen also is making a giant star quilt right now and journaling about her quilts–yay! Finally, Hildy made the darling house table runner based on the Dwell 2 pattern by Thimbleblossoms. I love this fun idea!
Remember that you'll need to visit Michele's blog at Island Life Quilts in order to see the remaining entries in this month's challenge.
Scraps Along April Winners
Congratulations to Kathleen from my post and Bobbie from Michele's post who are this month's winners. Ladies, please email me your addresses!
Fat Quarter Project Resources
Because the May challenge is Fat Quarter Projects, I thought it would be fun to give you some resources for inspiration. And then I look forward to seeing your ideas for projects and storage!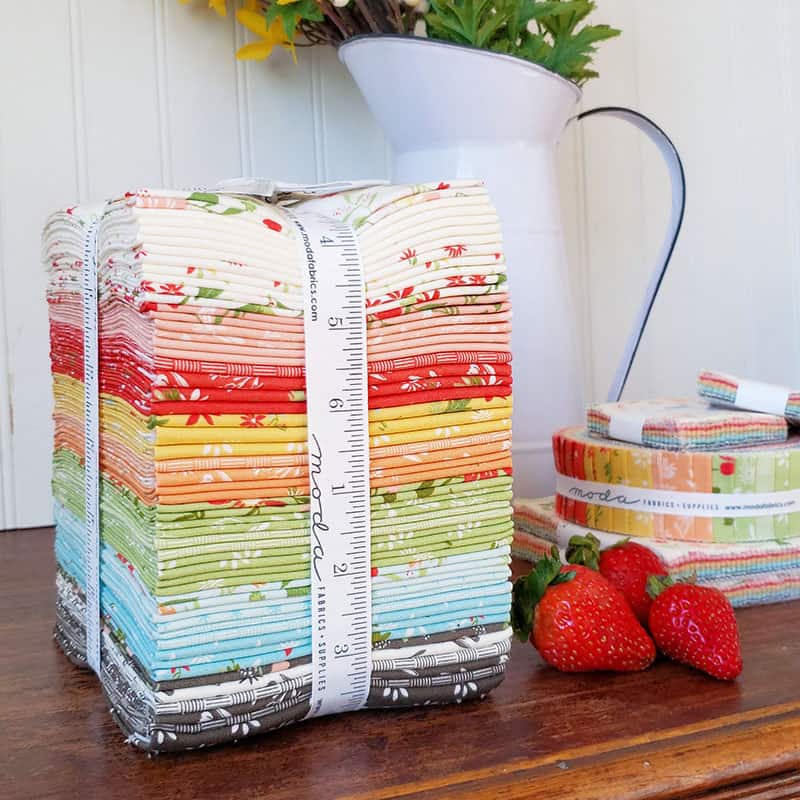 Happy quilting! I hope you'll enjoy the Fat Quarter Scraps Along May Challenge! Thanks so much for stopping by!