Hello, friends! Today I'm excited to share with you my Summer Fun Block of the Month Quilt. This is the final quilt I'm sharing (for now) with our beautiful Seashore Drive Fabric Collection. And while I love all of the new quilt designs, I think I might have saved my favorite for last 🙂 I hope you'll enjoy seeing this quilt up close in today's post.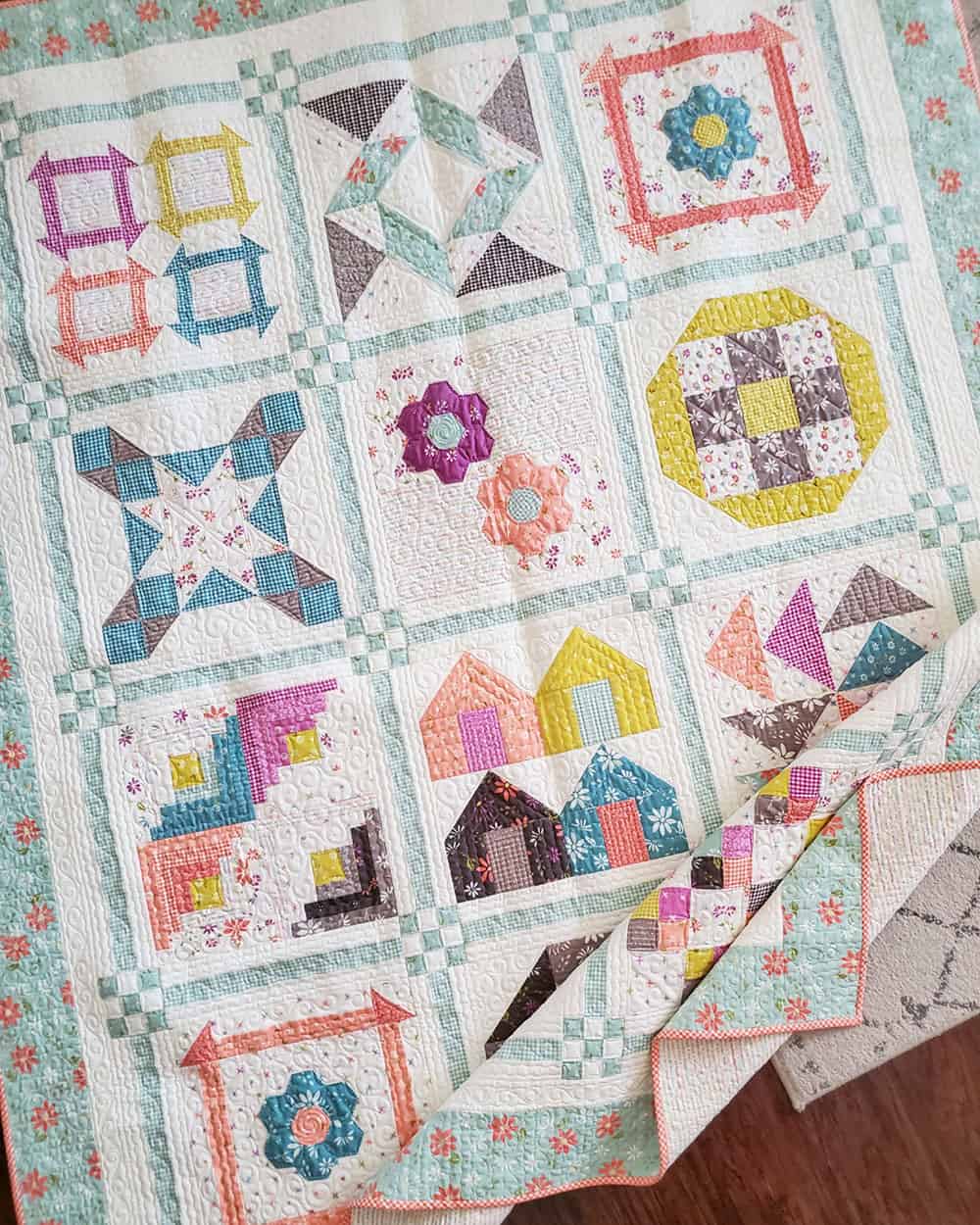 Summer Fun Block of the Month
Summer Fun Quilt Details
The Summer Fun BOM Quilt finishes at 57 ½″ x 72 ½″.
I used a fat eighth bundle of our Seashore Drive collection for this quilt. Fat Quarters may also be used for this quilt pattern.
This quilt features 11 different blocks. (One block repeats twice). Nine of the blocks use traditional piecing methods while the remaining three have Grandmother's Flower Garden units.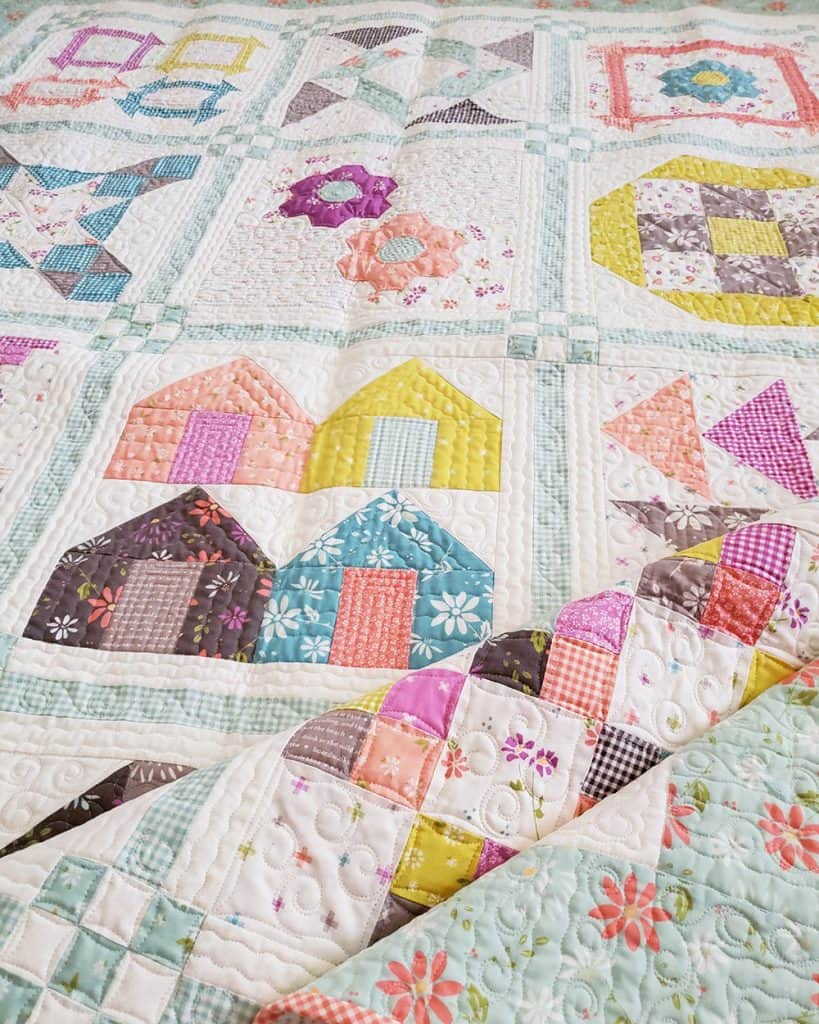 Summer Fun Quilt Pattern Links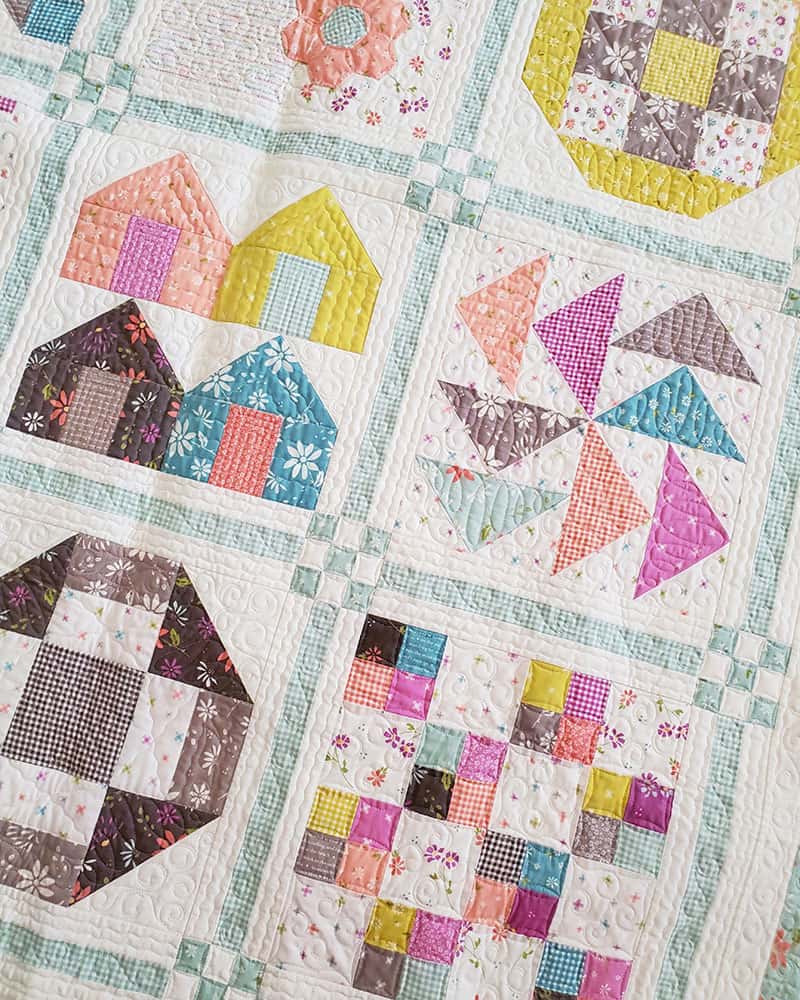 Thanks so much for stopping by to read about the Summer Fun Block of the Month Quilt pattern. Happy quilting!