Hello and happy Monday! Today I'm sharing my new Star Struck quilt in American Patchwork & Quilting. This quilt appears in the October 2020 issue which hits newsstands this week. I used our Balboa collection for this fun star quilt and can't wait to share more about it with you.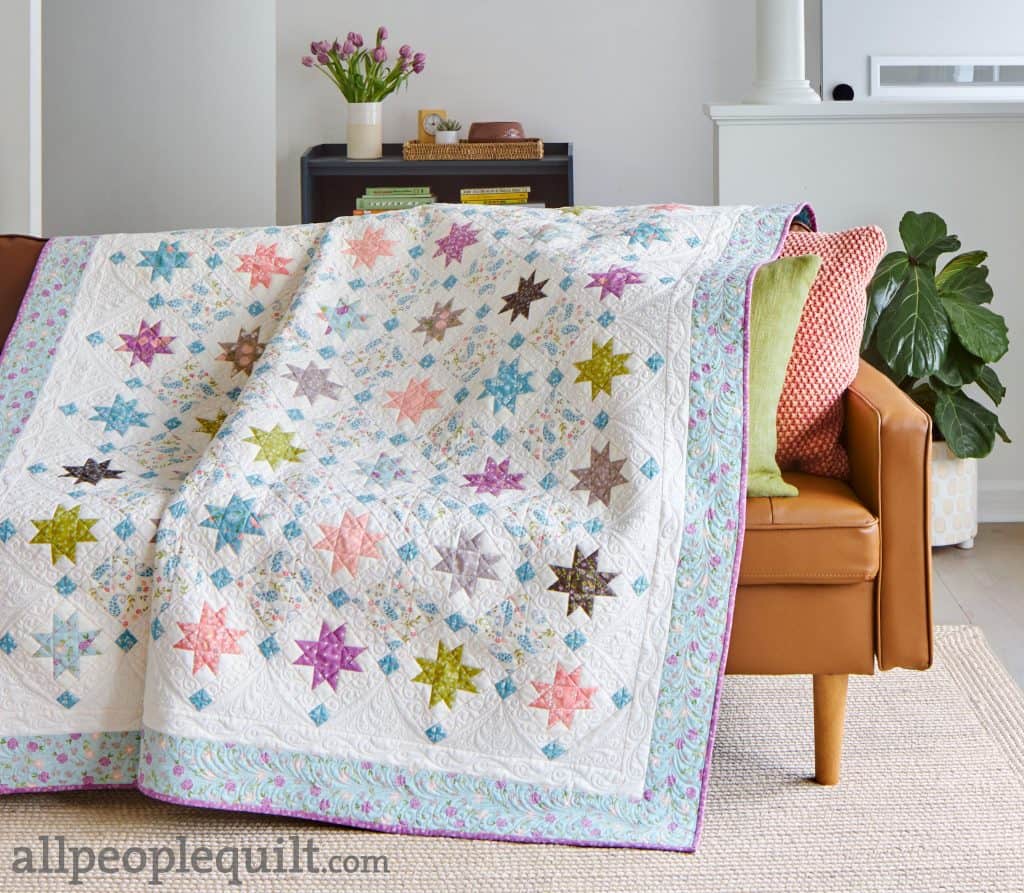 Star Struck Quilt
My Star Struck Quilt finishes at 68 ½″ x 68 ½″ and is actually a Layer Cake quilt! The star blocks are set on point and alternate with squares of one of my favorite fabrics from the Balboa collection. I used a fun aqua print with orchid flowers for the outer border along with an orchid floral print for binding. This quilt beautifully showcases all of the fabrics in the Balboa collection. (I will have a limited number of kits available for this quilt available in September).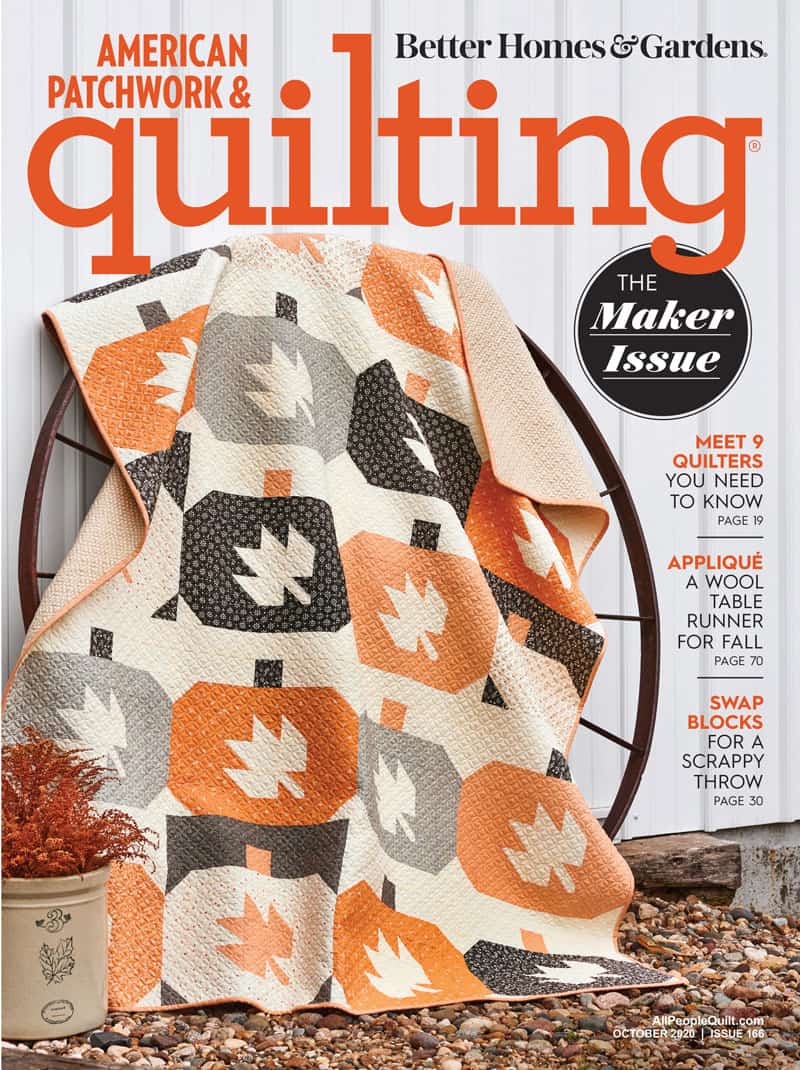 Pick of the Patch Pumpkin Quilt
What is especially fun about this issue is that my daughter Chelsi has a fun fall pumpkin and maple leaf quilt that appears on the cover. Her Pick of the Patch Pumpkin quilt finishes at 56 ½″ x 70 ½″ and is pieced with the oranges, creams, and greys from our Summer Sweet collection.
More about the October 2020 Issue
The October 2020 issue is a terrific one. There are beautiful traditional quilts, some more modern quilts, ideas for organizing, and some fun Maker profiles you won't want to miss.
Happy quilting, and thanks so much for stopping by!