Hello and happy Tuesday! And welcome to this month's Minis & More | Small Project Ideas post. I'm sharing some recently finished reader projects along with a few more ideas for quick finishes for the holidays!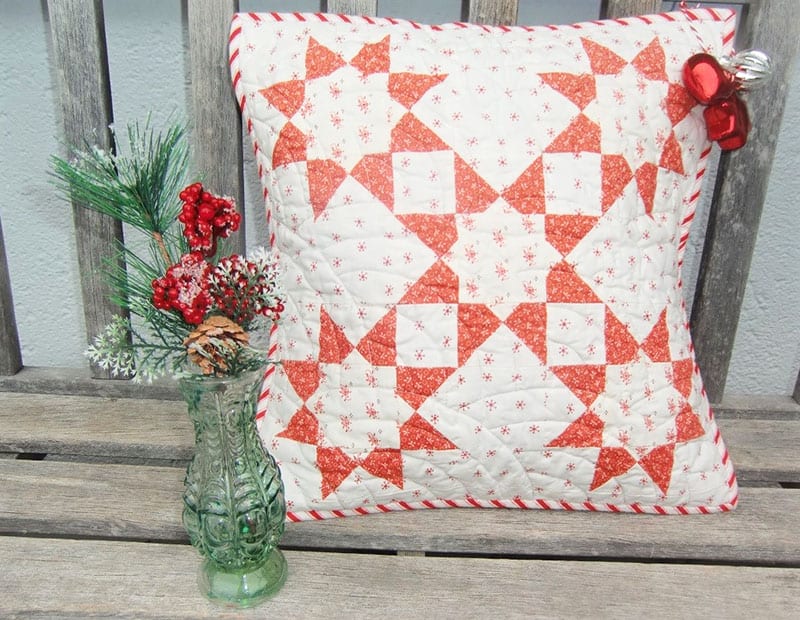 Small Quilting Projects
Star Drops Pillow by Hildy
Hildy used a new-to-me Star Drops pattern for this fun pillow finish!The red print fabric is a Fig Tree print. She mixed it with a fabric by Gingiber for the background and an April Rosenthal fabric binding. I just think it's beautiful!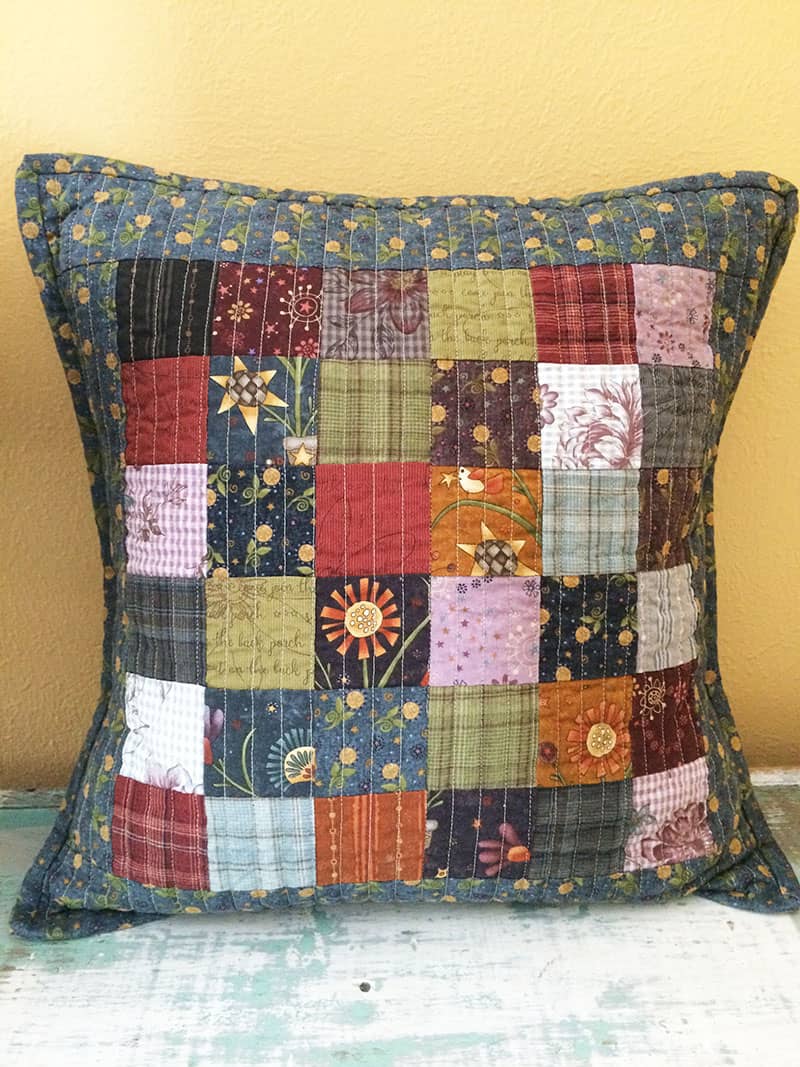 Scrappy Pillow by Vicki
Pillows are obviously a project of choice this time of year…Vicki used the collection "My Back Porch" for her fun scrappy pillow project. You can find my free tutorial for this pillow project here. And find more fast and fun pillow tutorials below: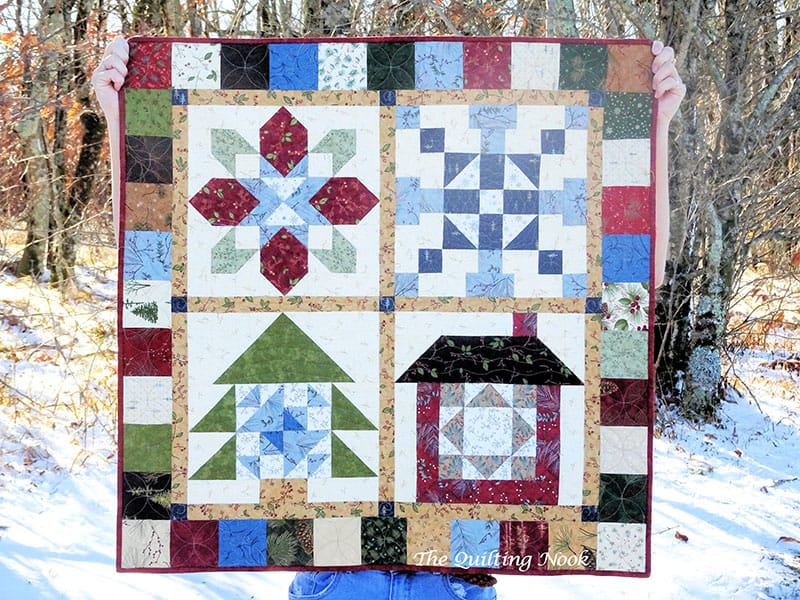 Brenda's Christmas Mini quilt
Brenda from The Quilting Nook finished up her Christmas Mini Quilt from the Fat Quarter Shop Merry Mini Christmas Sew Along over the summer. Her fabrics are all from Holly Taylor for Moda. I actually made this fun quilt this year too…you can see my finished quilt (unquilted) here and find links to all of the blocks here. I'm thinking I should hurry up and bind this–it is quilted at least!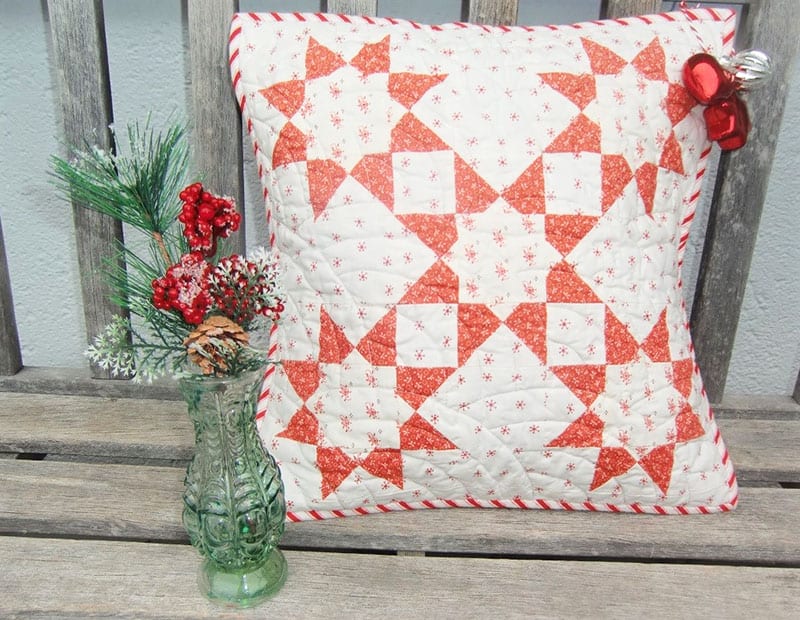 More Small Project Ideas
Last month's Minis & More parade featured some more small project ideas. Find them here.
A couple more of my favorite quick small projects can be found here.
And you just can't go wrong with a patchwork zipper bag (tutorial here)!
Minis & More December
I hope you've enjoyed this Minis & More |Small Project Ideas post. This month is so busy for everyone that we have decided to take a little break from our Minis & More sewing. And we'll be sharing some fun new ideas and directions for Minis & More beginning in January. Stay tuned!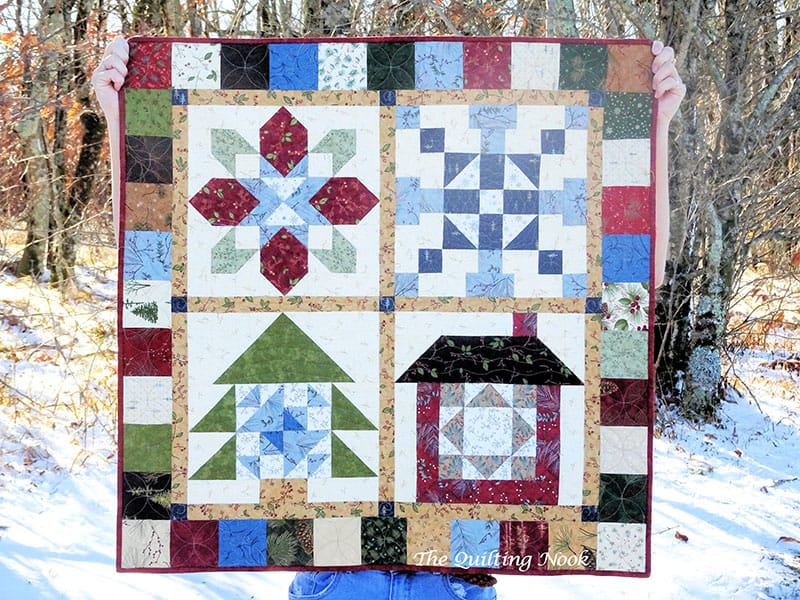 Happy quilting, and thanks so much for stopping by today!
What are some small quilting projects you're currently working on right now? Share in a comment below!